Project omschrijving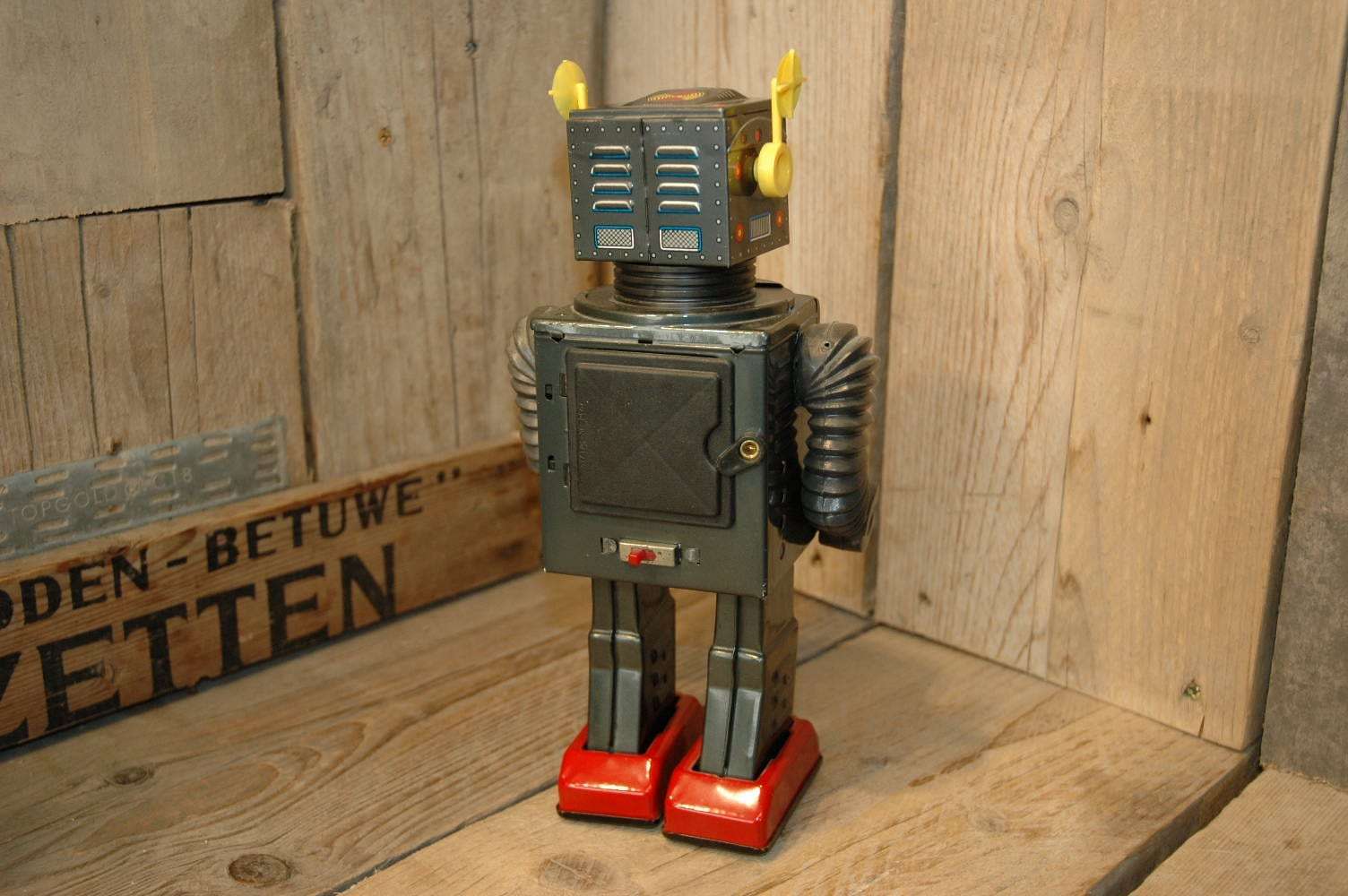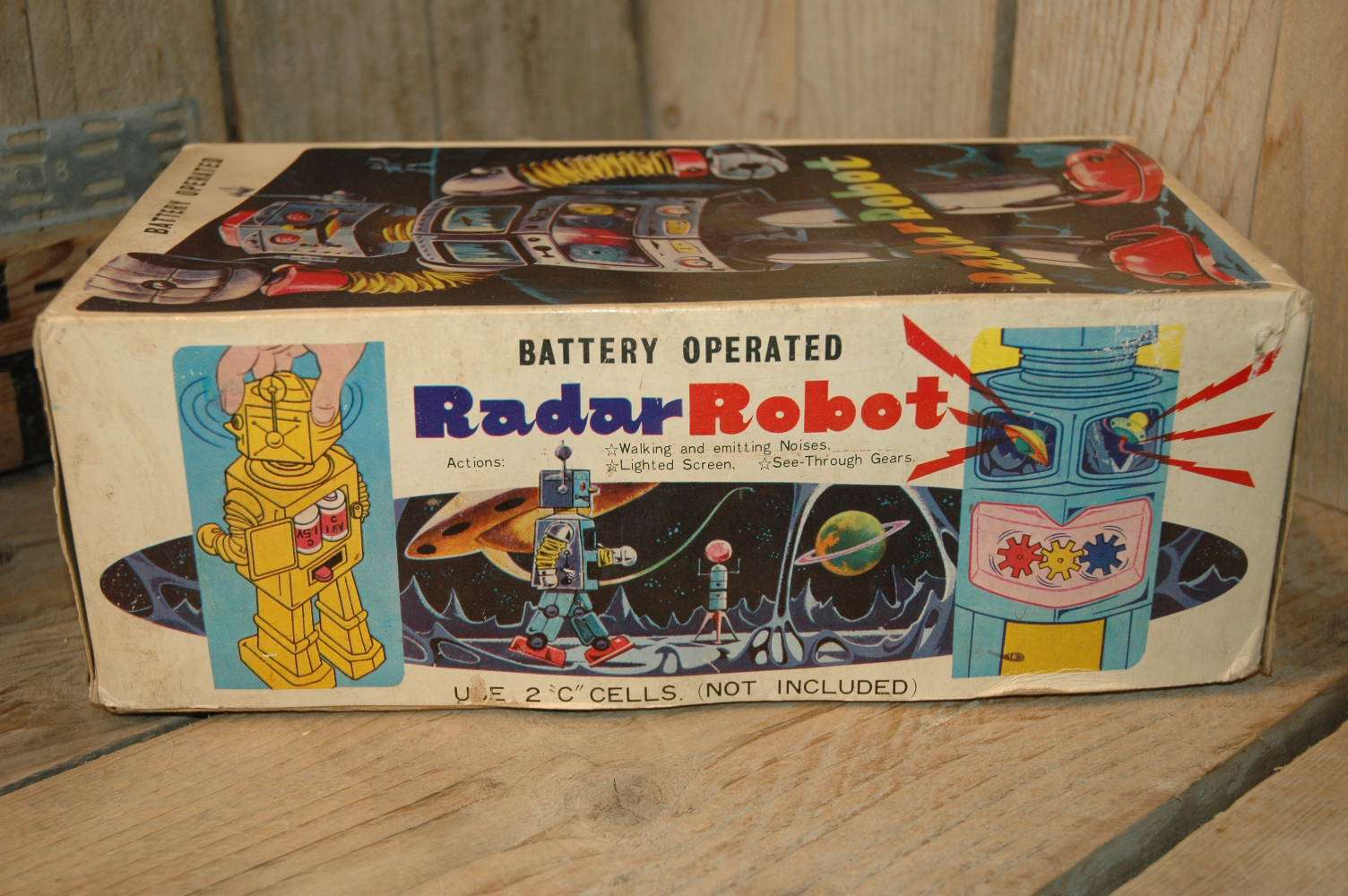 Nomura – Radar Robot Topolino  ( light variation )
I never had the slightest idea that even Topolino was made in 2 different color variations until i discovered this example In the south of Italy some weeks ago. I found this robot along with some other rare boxed ones and even found some rare gumball rockets and gumball robots that all were made originally in Italy in the mid fifties.
Radar Robot ( also called: Topolino Robot ) was made in the early sixties by Nomura in Japan. The nickname Topolino ( which means Micky Mouse ) refers to the smiling face of the robot.  Made out of tin and plastic parts on the base of the famous Tuliphead robot ( which is also a nickname by the way 🙂
This rare and scarce robot walks forward with swinging arms and rotating gears in his chest. The condition is near mint and only a few small corrosion spots on the right leg are keeping this robot from higher grades. The fragile ears, which have always been replaced are original on this robot !. This is the first example I have in hands with original ears. The robot works fine and strong and is accompanied by its original and awesome box.
Where the robot itself is rare and scarce.. the box is out of this world and is impossible to find. The artwork is fantastic and together with the robot it makes an unbeatable combination. Radar Robot was made in 2 color variations. The litho is the same but there is a dark and a light variation. This is the hardest to find light litho variation. The condition of the box is excellent. There are some punctures in one of the side panels and there is some overall wear but the box is unrestored and still in excellent condition. A truly treasure along with the robot in this condition.
Extremely hard to find robot with the original box in this conditon
CFP:  Contact me For Price    at     boogo.nl@gmail.com