Project omschrijving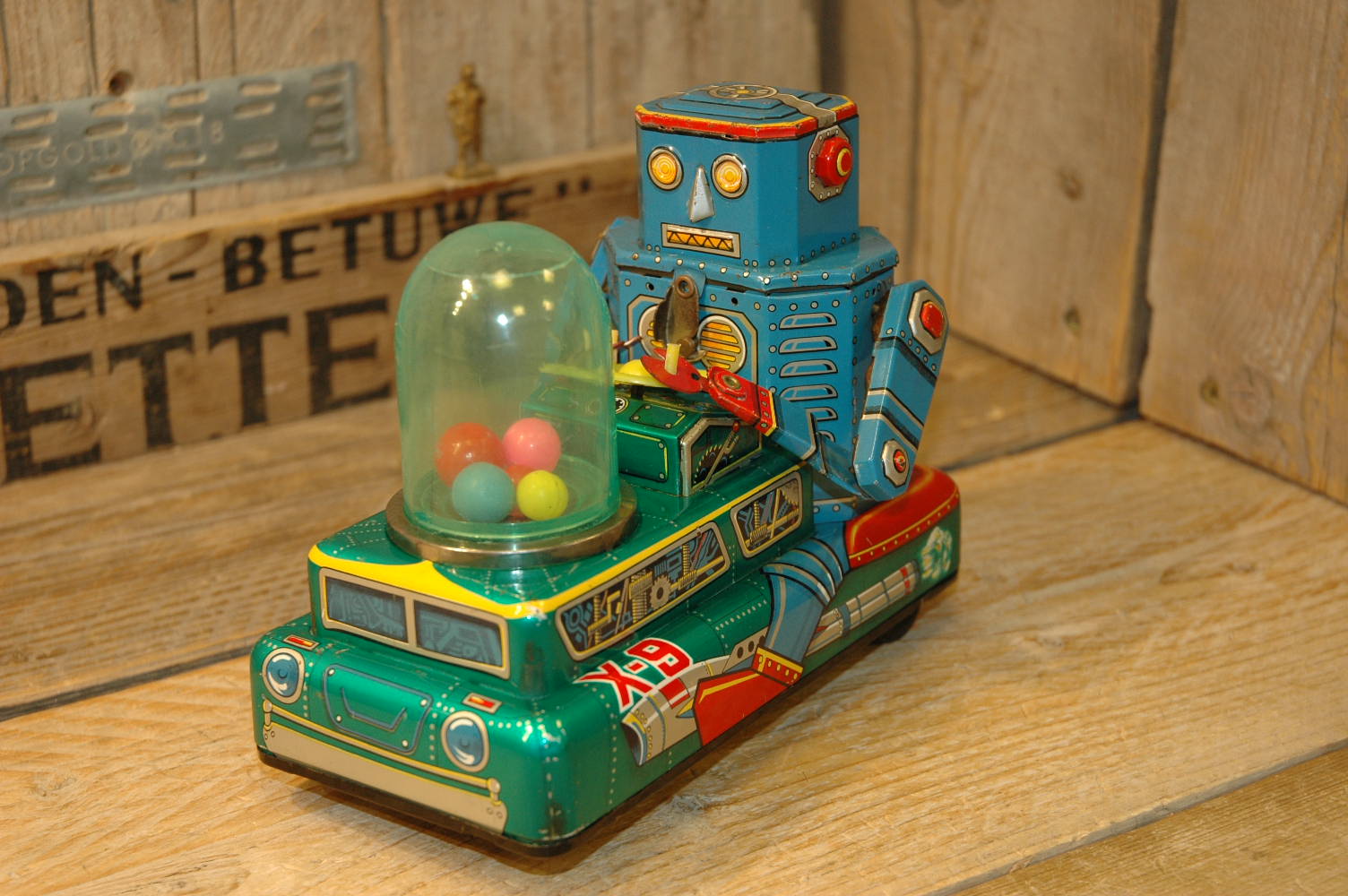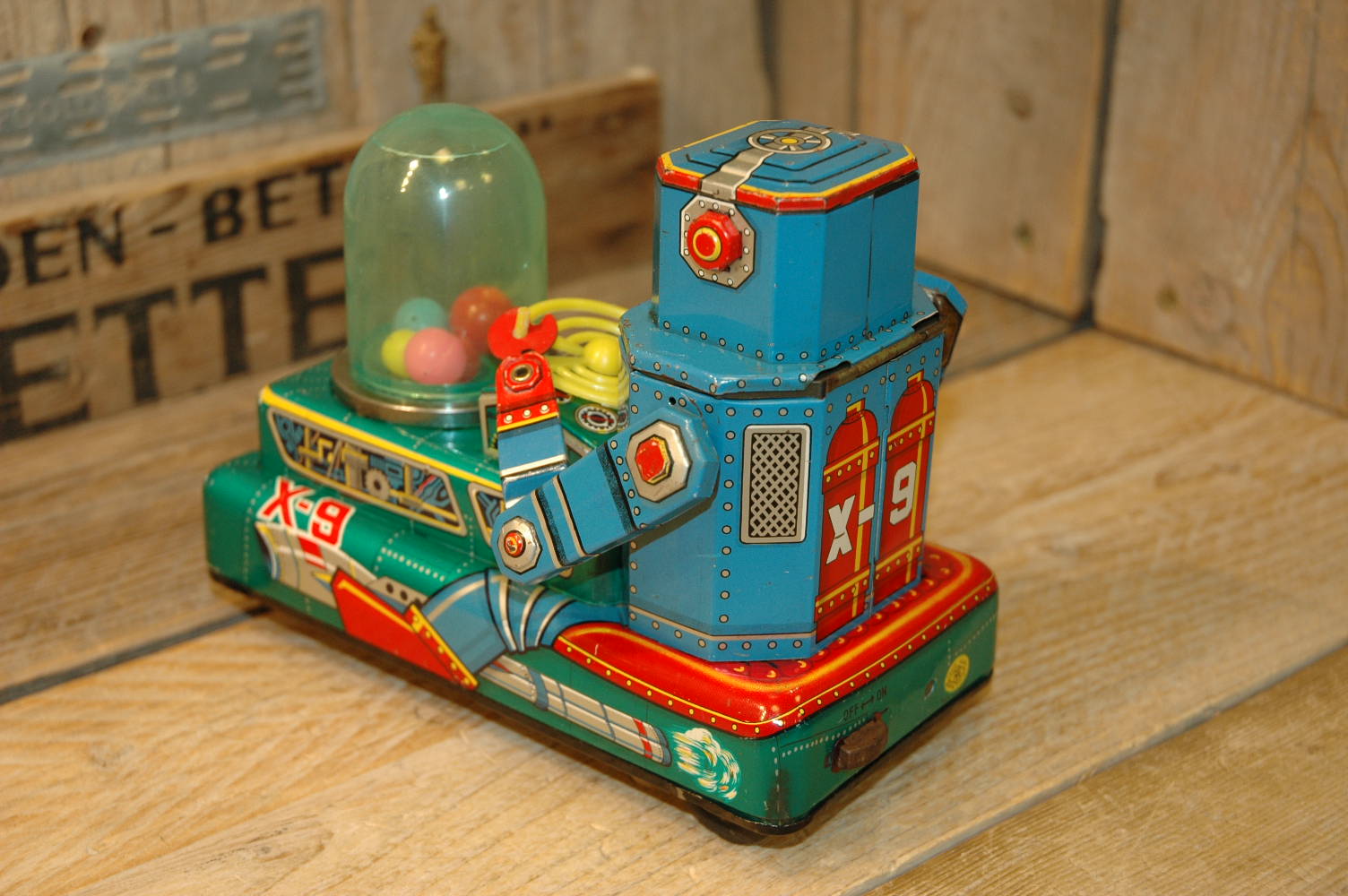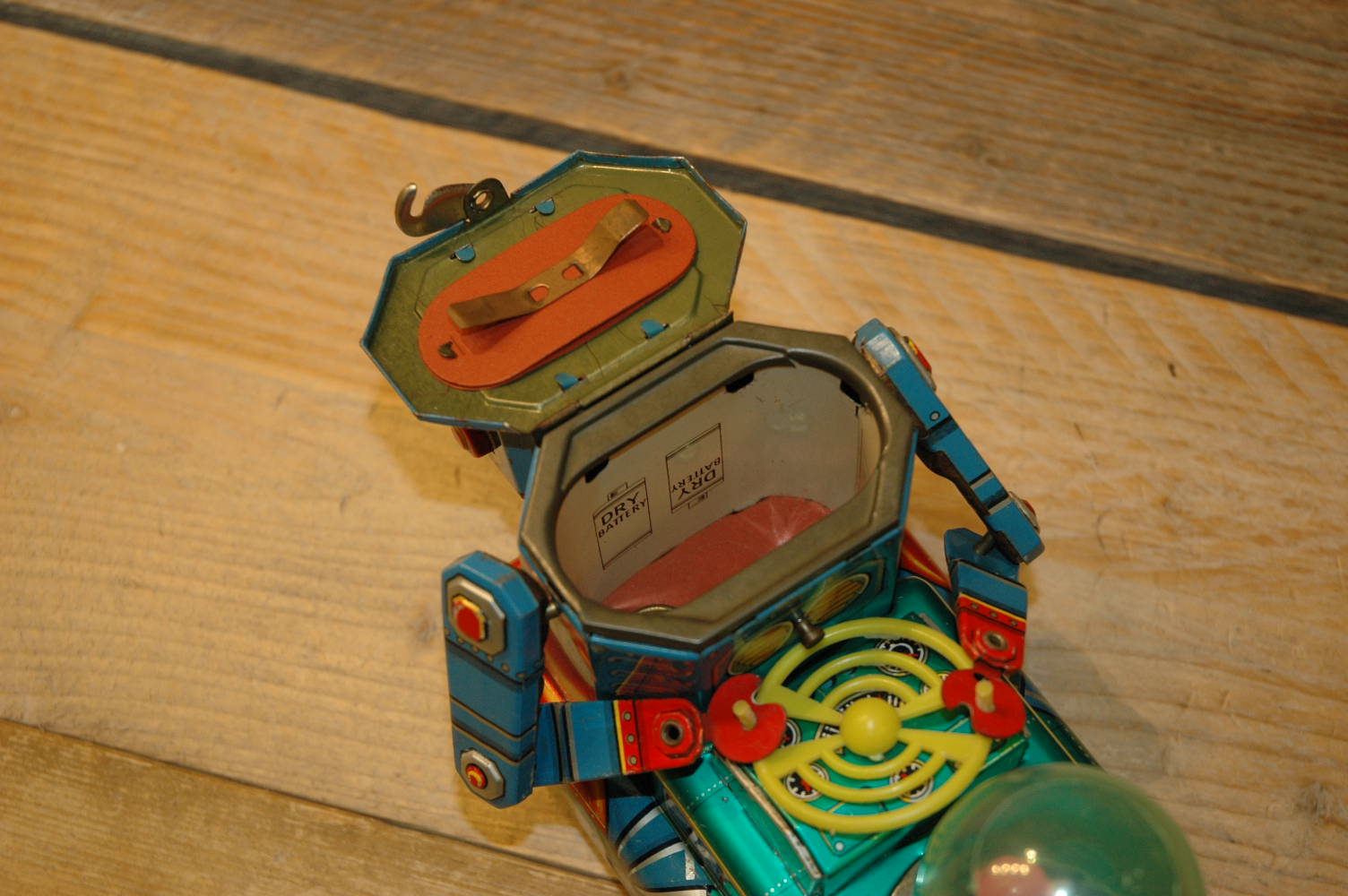 Modern Toys – Robot Car X-9
Modern Toys was just a special devision of the big Masudaya concern with one task: invent new toys and techniques. The modern Toys devision was famous for Radicon Robot ( first remote robot and bus ) the floating sattelite above saucers, bump and go action, non fall and much more.
Not only technique was their strong point but also design and Robot Car X-9 is a PERFECT example of those skills..
Modern Toys ( read Masudaya ) Robot Car X-9 was made in the late fifties in Japan. The toy is a mixture of a car, robot, and spaceship. Awesome litho and ditto action do the rest. In action this toy moves around with bump and go, the robot is behind the big steering wheel to control the car, and in front is a lighted dome with balls that jump in the dome with a clicking robot sound, AWESOME ACTION !!!
Not much of these robot cars survived. the car had awesome play fun so that can not be the reason. Its build strong and durable so that can not be the case either, to be honest I just have NO  idea why only a few have ever survived, it's a VERY scarce toy these days.
The condition of this Robot Car X-9 is excellent and there is not much more to mention other than very light play wear. the toy is complete and all original including an original undamaged steering wheel ( wow, I can not remember i EVER saw this toy with its original wheel without any damage, its a miracle 🙂 !  The car works fine with all the actions, battery compartment is clean.
Very very hard to find in any condition. This one is way above average and will be a fantastic addition to your collection !
CFP:  Contact me For Price    at     boogo.nl@gmail.com