Project omschrijving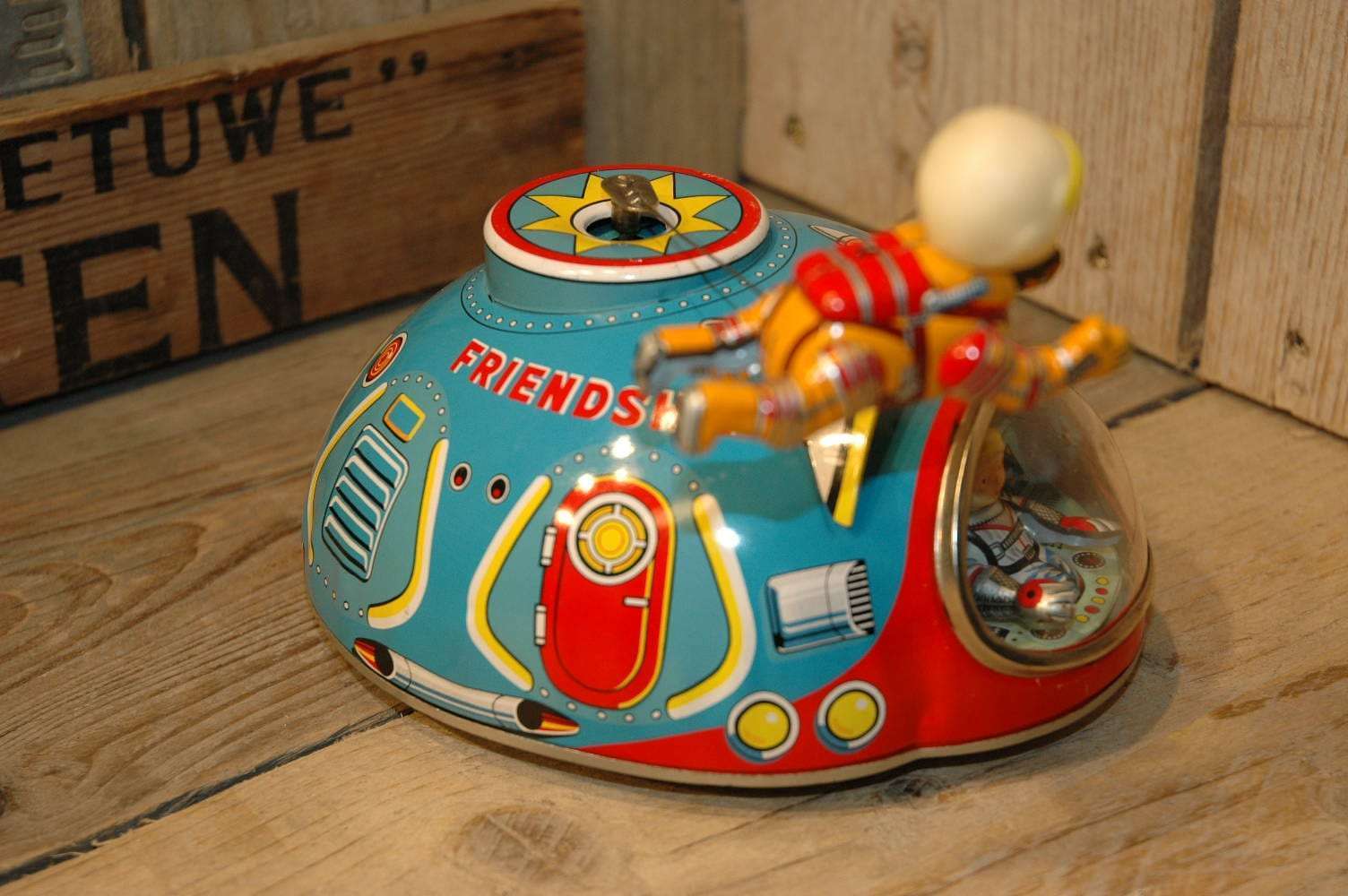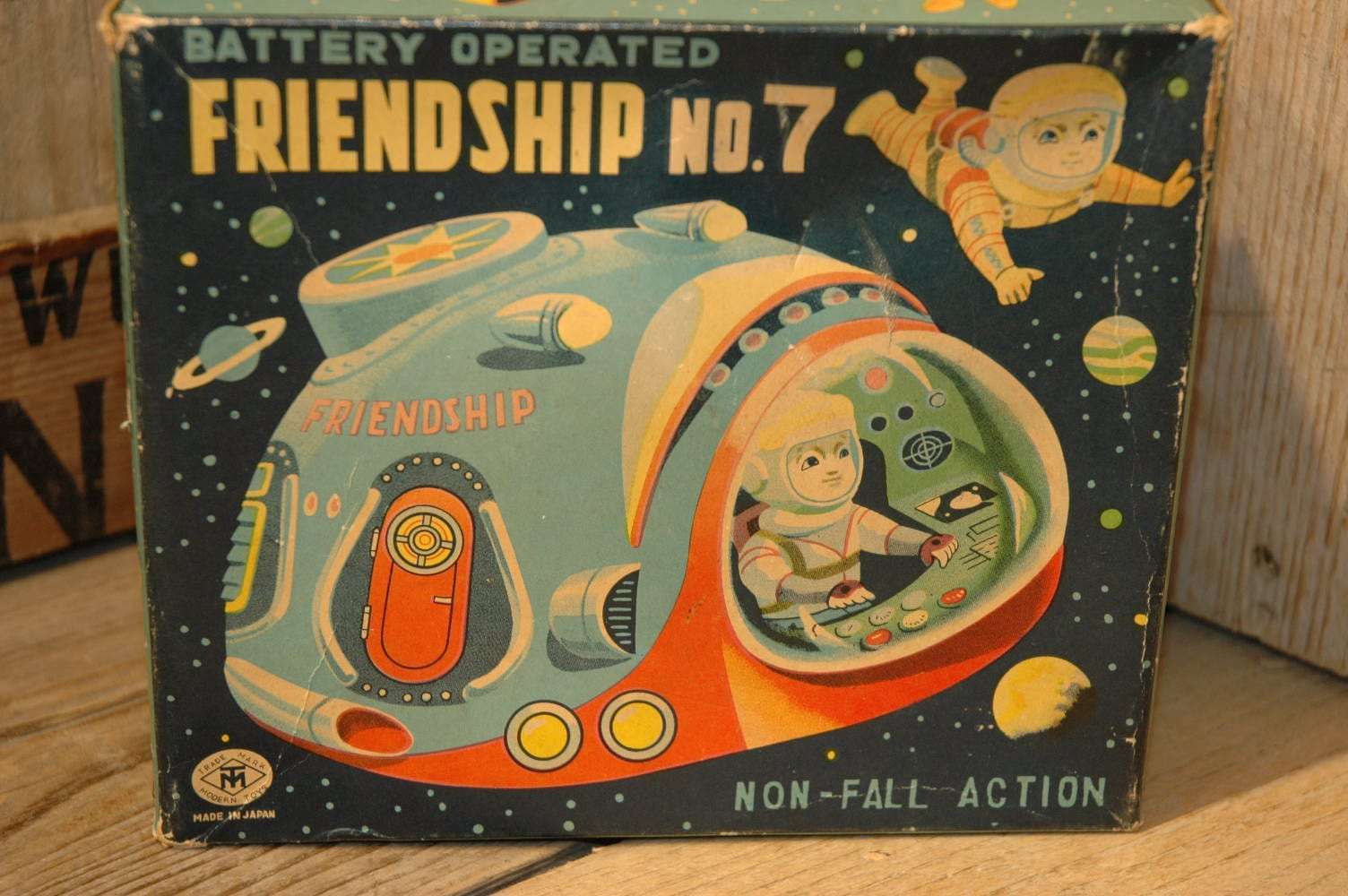 Modern Toys – Friendship #7 
This odd shaped flying saucer was build in Japan by Masudaya in 1963. There are 2 versions that I am aware of, a bump&go version and a non fall version. Both of them share the same body and litho. This saucer is a bit of an "in between" version of a saucer and a rocket. The beautiful litho is rare for this timeframe.
This Friendschip #7 is provided with non fall action and a flashing light in the astronauts domed cockpit. On top of the spaceship "floats" a second rotating astronaut, keeping an eye on everything that happens around the ship. The Friendship itself produces a loud clicking space sound.
This Modern Toys (Masudaya) Friendship #7 is in excellent to near mint condition with only a minor playwear. The dome is original and free of any damage and cracks. Works fine and strong, is all original and comes with the original floating astronaut. Even better is that the toy is accompanied by its original box in excellent to near mint condition as well.  You will have a hard job to find a better example of this scarce space toy.
Hard to find in this condition with original box.
CFP:  Contact me For Price      at       boogo.nl@gmail.com