Project omschrijving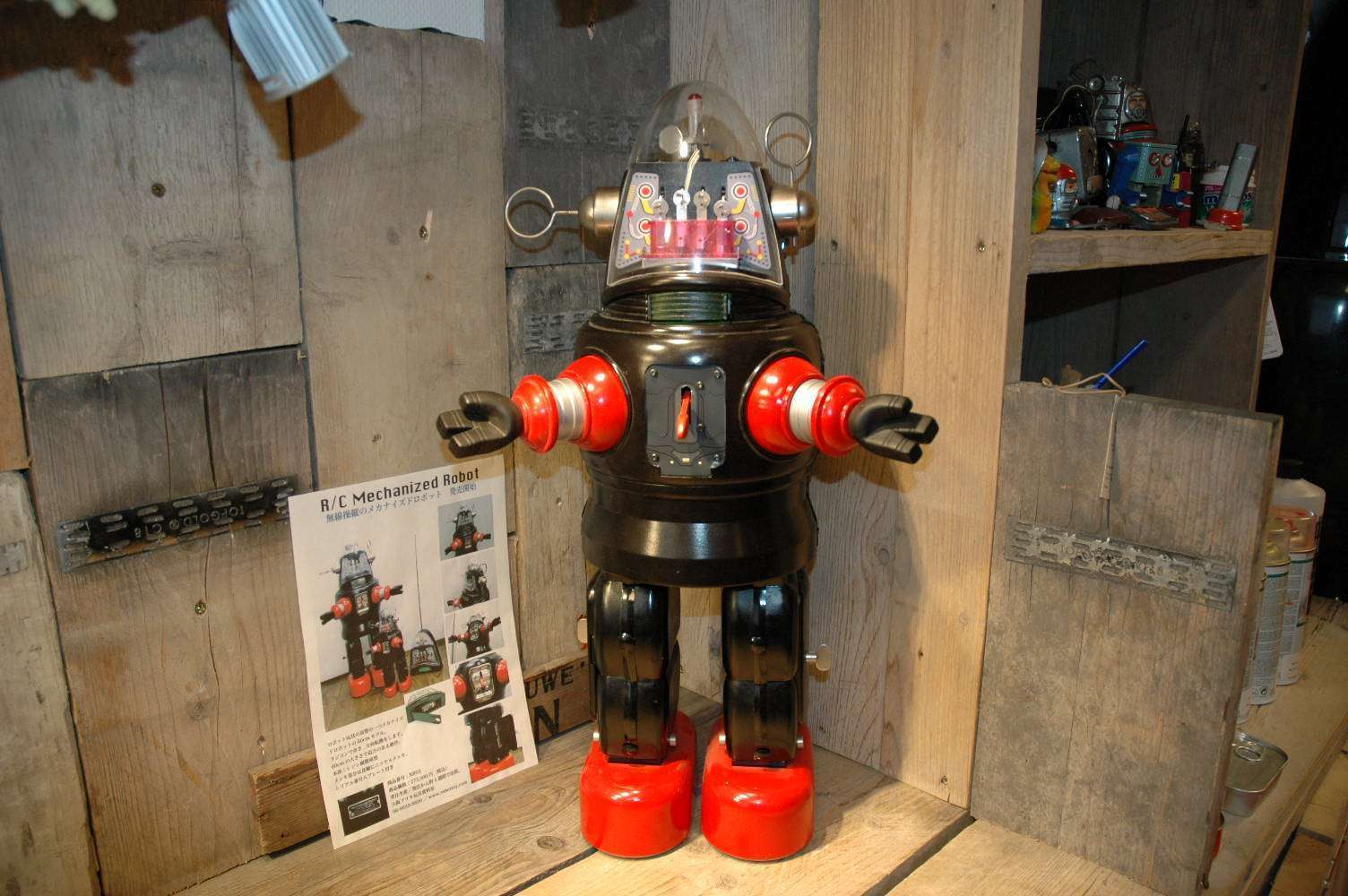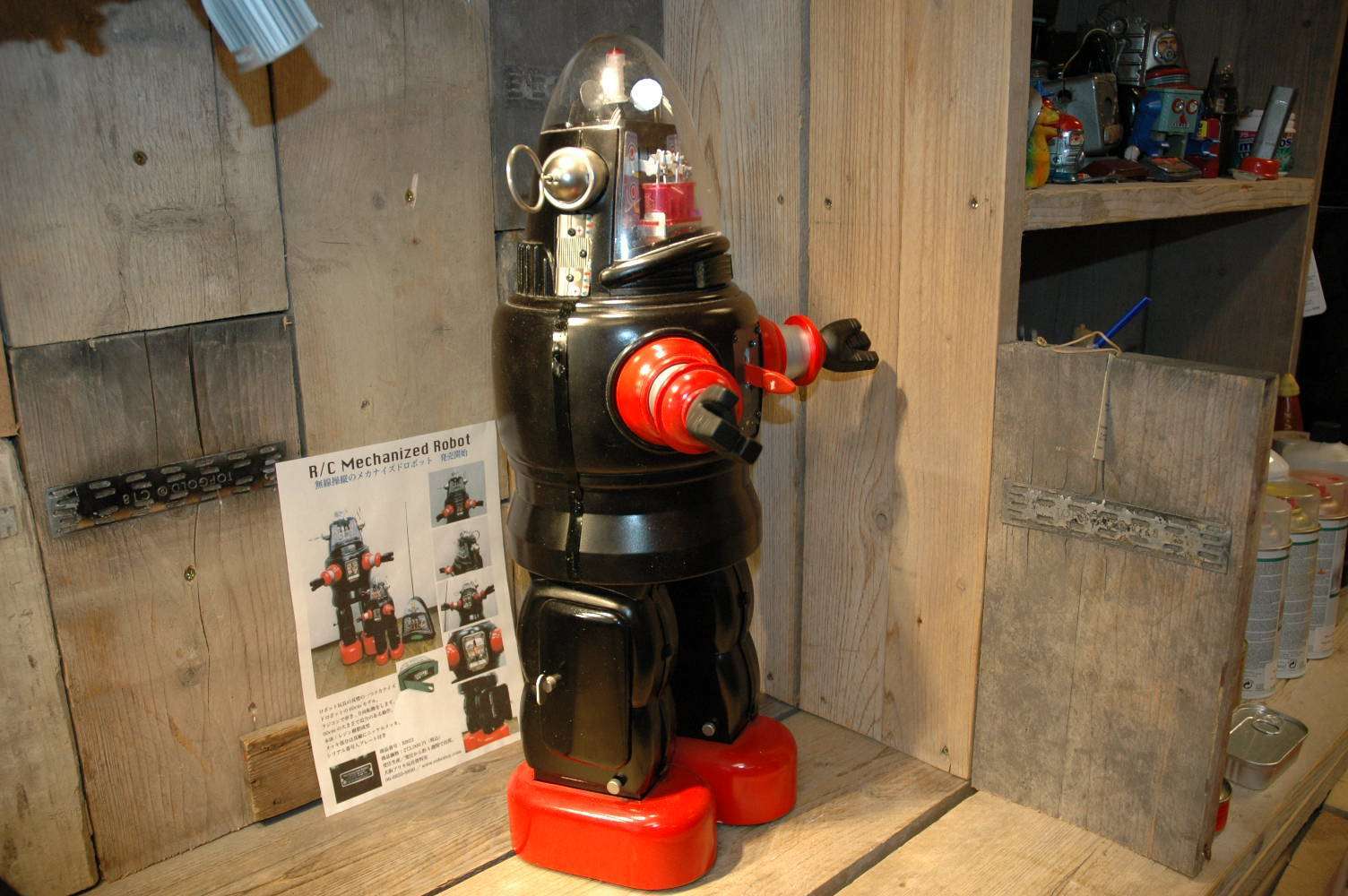 Metal House – RC Mechanized Robby Robot / Prototype.

this impressive robot was made by hand in 2007 by Mr. Shinji Miyazawa ( Metal House ) for Osaka Tin Toy Institute. The robot is numbered number 000/200 which give the impression that this robot was produced in a limited series of 200 examples. In fact only 12 of these technically difficult and insane difficult to build robots were ever produced and this example is a test run / prototype of which I found 2 examples, both sample runs / prototypes and both numbered 000 / 200.
This crazy project was based on an Radio Controlled mechanism, build into a handmade robot in a bigger size. this robot measures an impressive 60 CM in hight and is supposed to be Radio / Remote Controlled by a 2 channel control panel.
The project had a Smoking Robot, Mechanized Robby Robot and an Attacking Martian Robot, all blew up to the same size of impressive 60 CM. Perfectly build into the smallest detail. The project was so time roving and difficult and expensive that only 40 smoking robots, 12 Mechanized Robby`s and only 3 attacking martians were ever produced.  The price those days was 3000 USD and the building time over 3 months, simply because the robot had to be hand build from the first to the last screw, amazing craftsmanship but insane project.
The project died quickly resulting in very rare and scarce RC robots these days, only a few of each are known to exist and of this mechanized robby, only 12 were completely build up and delivered.
This example is a first run, a testrun, a prototype. It was probably used to test the robots walking functions, and the functions in the head because the robot lacks the remote control system inside.
The robot works perfectly with all the actions as it supposed to do in RC action: it walks forward while its pistons are lighted up and pump up and down, the antenna under the dome rotates and the light in the antenna lights up in changing colors of green, red and blue and of course both antennas in the ears spin !
The robot is a C-CELL version ! 🙂 and takes 4 c-cells in the legs, 2 in each leg.
The on/off switch powers the robot up and he walks perfectly and strong. The RC versions could also turn left and right, this prototype can only run forward but all the other actions are the same and work fine.
This is an absolute unique robot / project of which not a second example exists in this configuration. Totally build by hand and in perfect working order. A piece of robot history in optima forma !!  Click HERE to see the robot in action.
CFP:  Contact me For Price    at       boogo.nl@gmail.com