Project omschrijving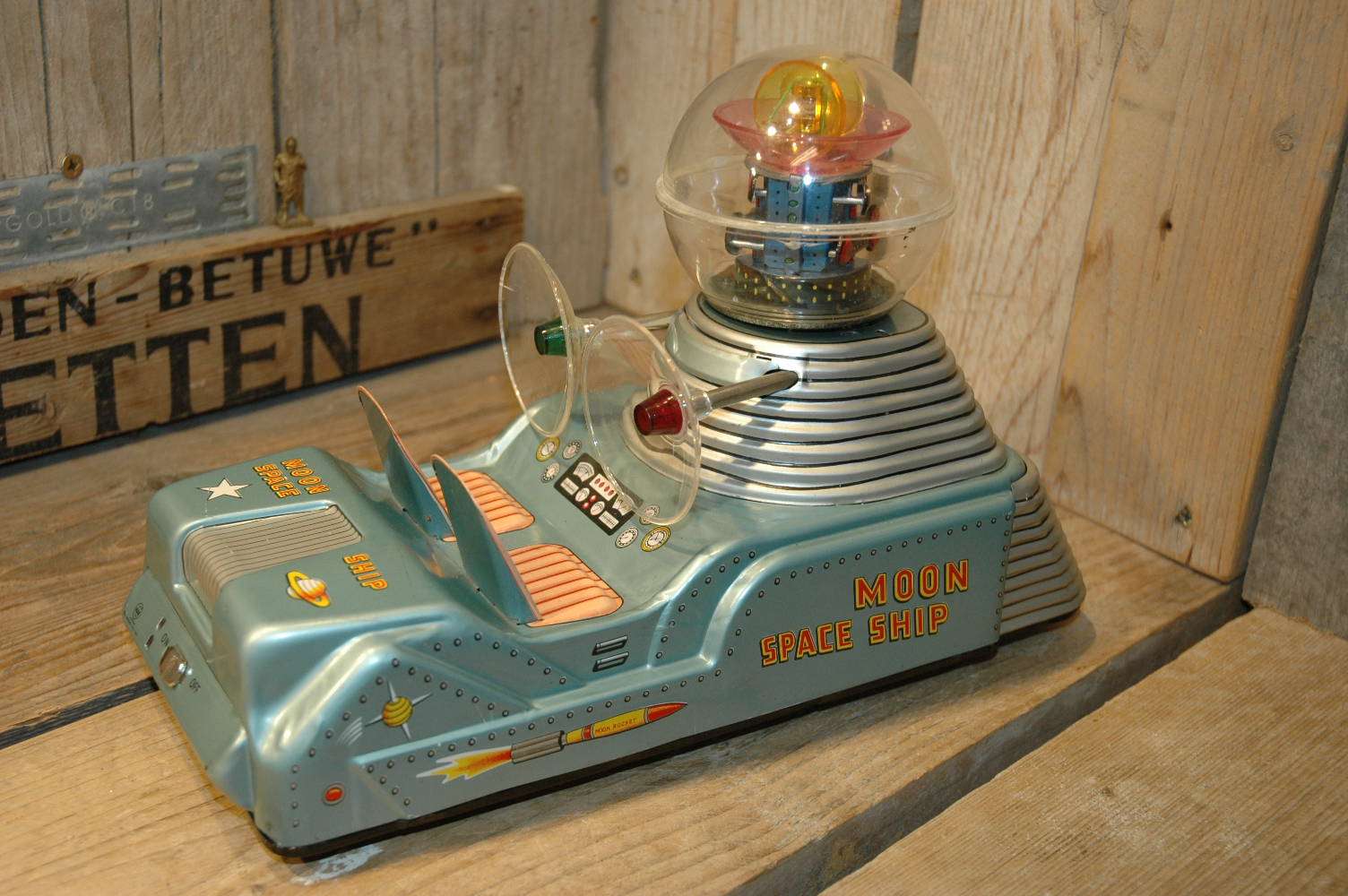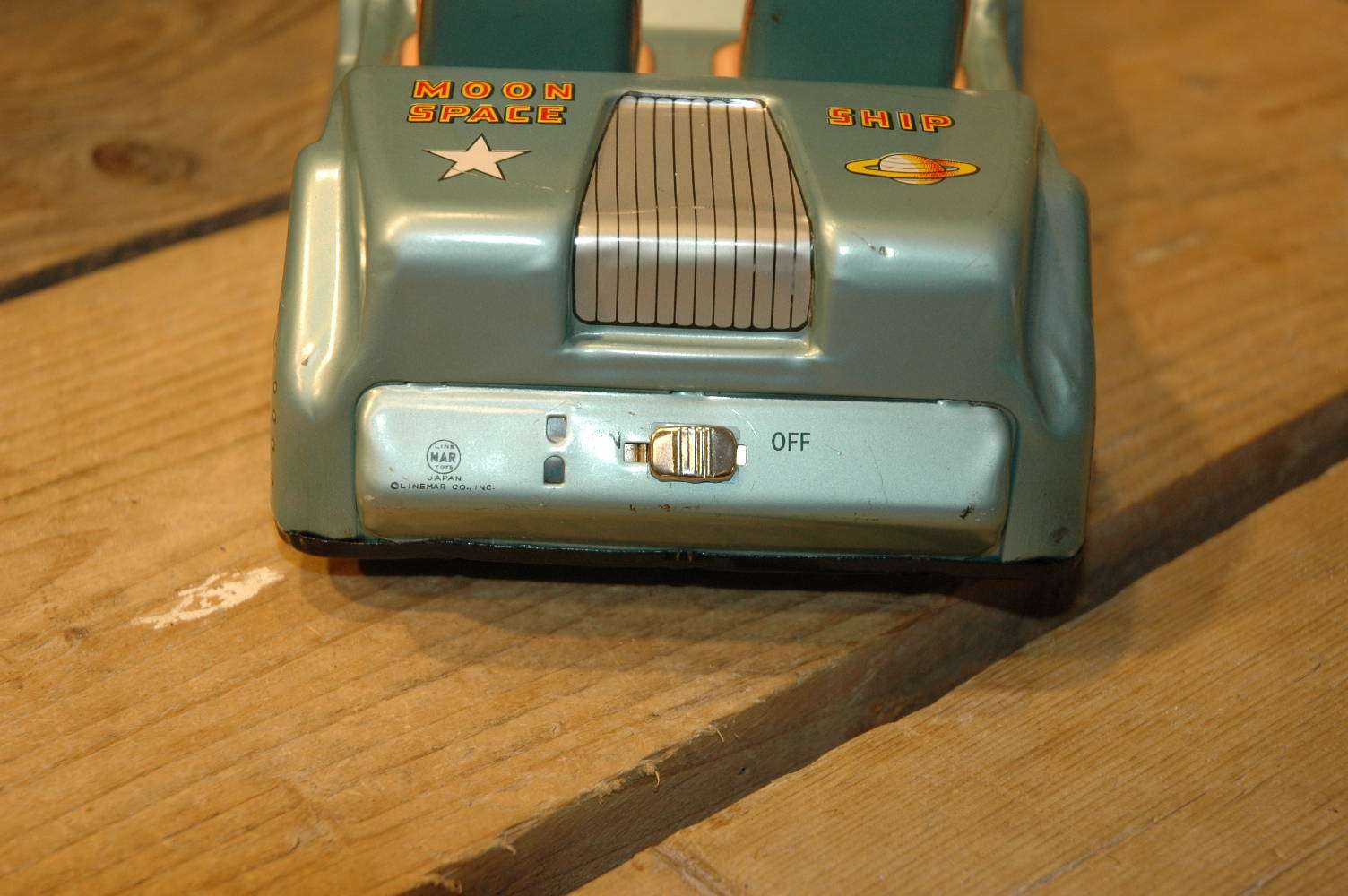 Linemar – Moon Car
I found this Moon Car in an old toy / antique shop in Lugano Italy back in 2016. When I talked to the owner of the shop and showed my collection and website he asked me to come back a day later because he had something for me at home…. the next day I was in the shop early and the owner proudly showed me a box with a robot and this moon car. The robot was a "common" golden attacking martian, not in the best condition. The Moon Car however had the original box AND the original dome… the rarest and most searched for variation… the best one with the pumping pistons under the clear dome ! 🙂 The toy belonged to his son who passed away 9 years ago and he thought it would be great to sell the toys to a somebody who could appreciate the toy.. I bought both the robot and the moon car.
Back home I had to fix one of the hinges of the battery cover and the mechanism inside the dome was loose so i had to fix that as well.
The Moon Car works fine and strong, the pistons inside the dome still move, lights work and also the lights inside the dishes still work fine.
Made in a "series" of three similar toys.  The other 2 are branded Nomura ( Robby Space Patrol and a similar Moon car with astronaut and globe inside the dome )
The condition of the toy is excellent to near mint with an excellent original box ! Besides the repaired hinge ( you would not even have noticed it if I did not told you 🙂 the toy is flawless and works like a charm with ALL the actions and lights. Clean battery compartment. The box has 2 minor tears in the sidepanels and a minor old tape repair.. An absolute fantastic box !
Overall, the BEST example I ever had here in the Dutch Caves !.. hard to beat, hard to ever upgrade !
CFP:   Contact me For Price     at     boogo.nl@gmail.com