Project omschrijving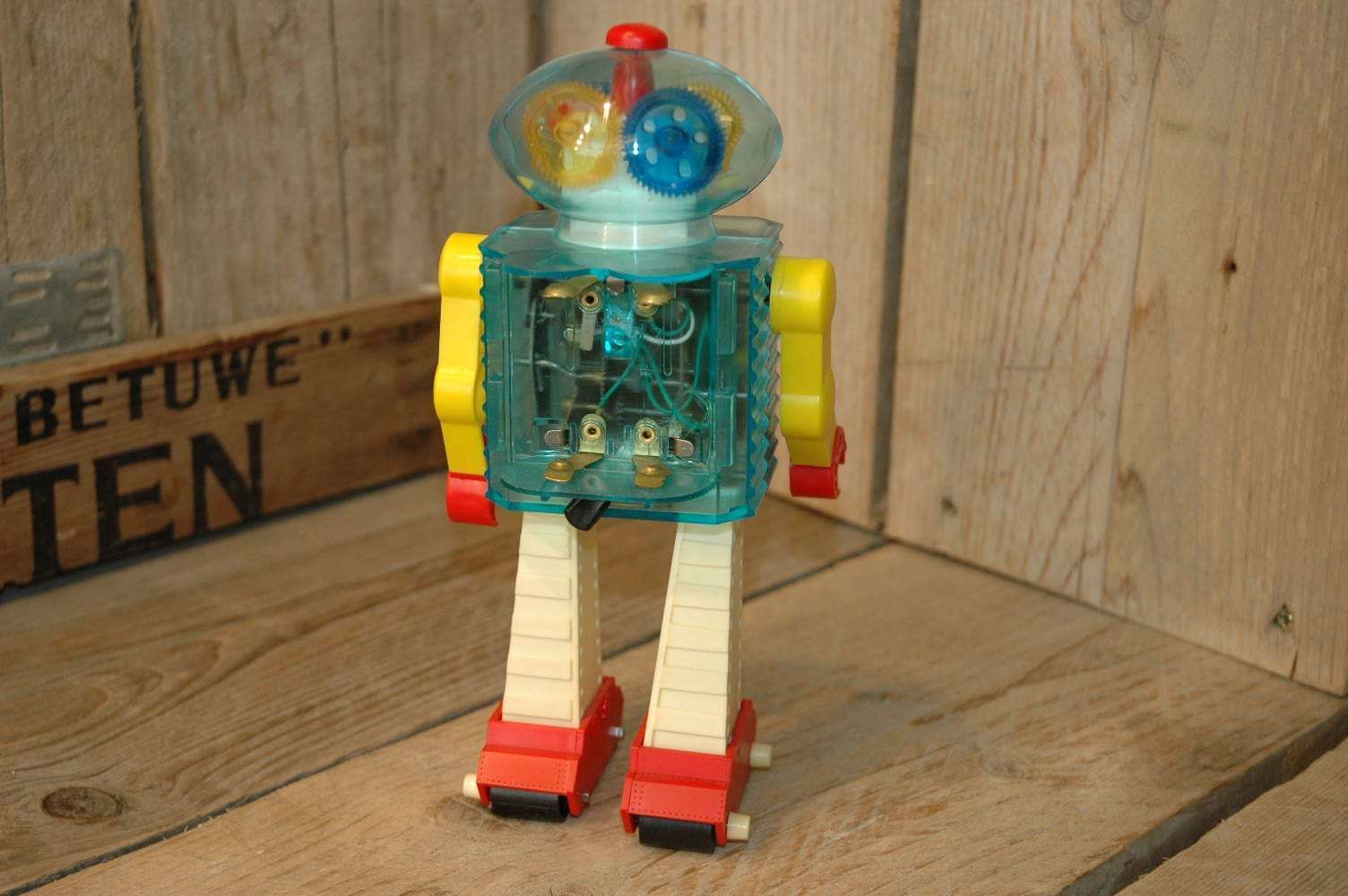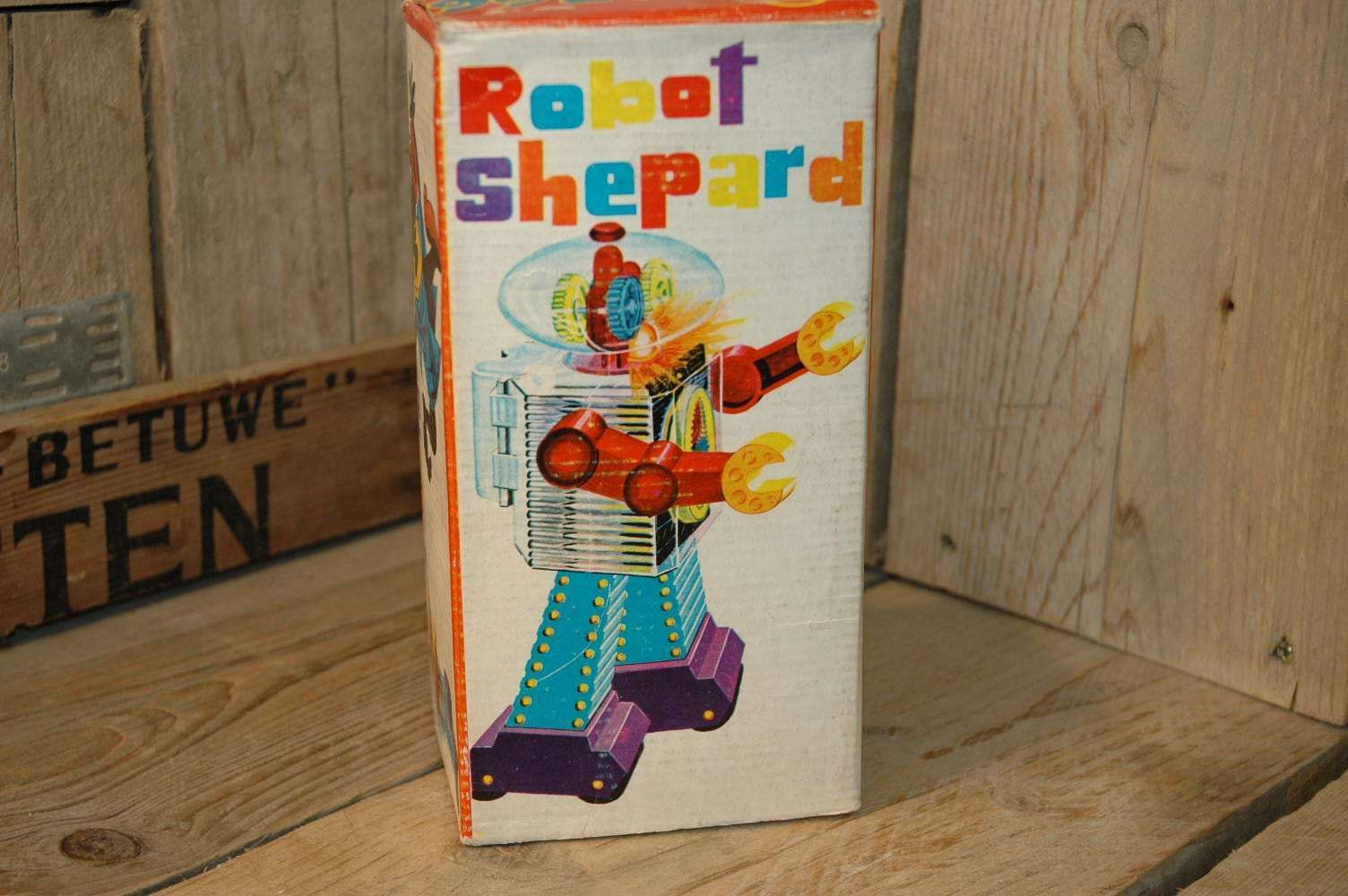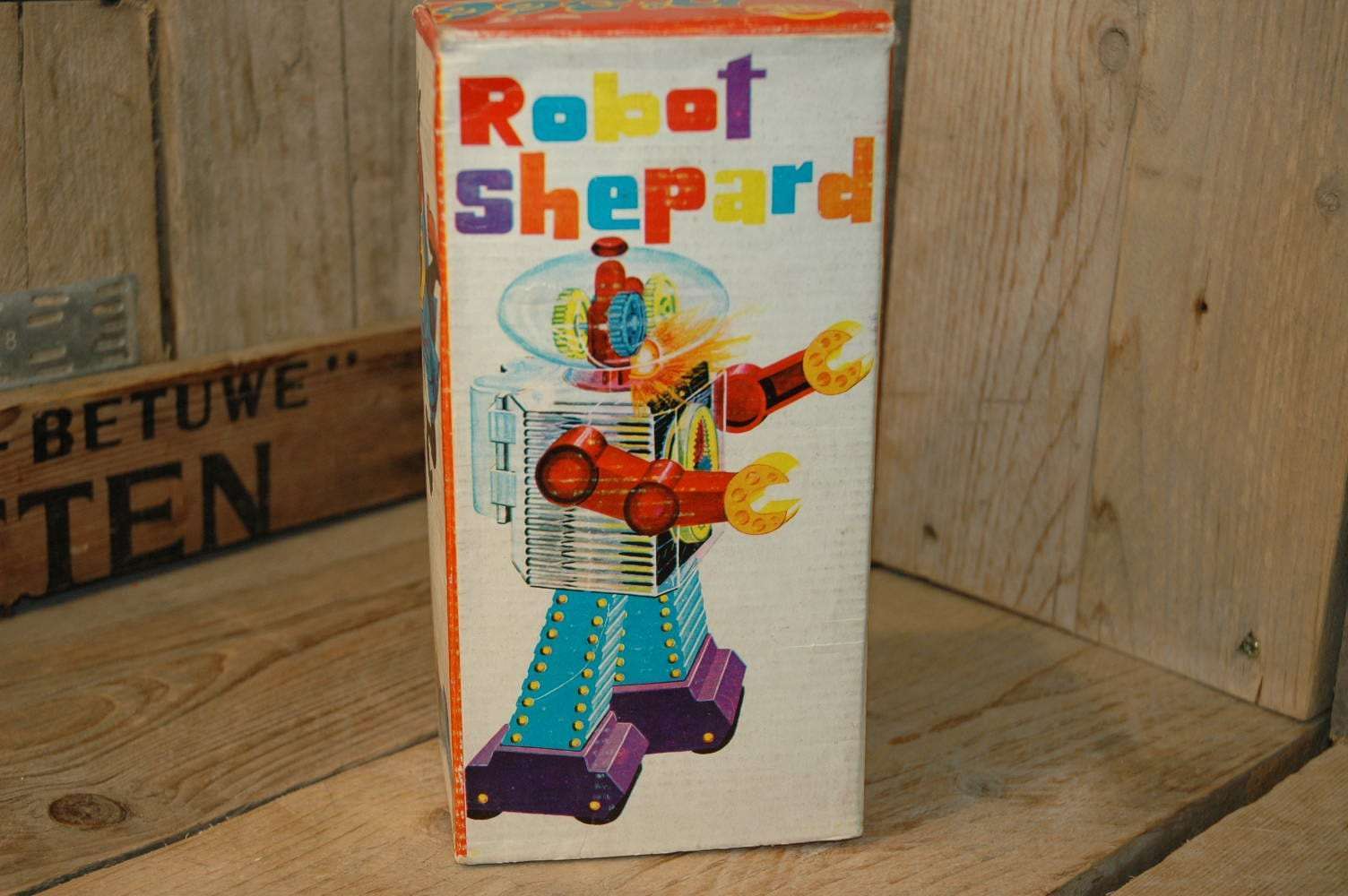 Jyesa – Robot Shepard
What a great box, WOW !! plz take a good look, awesome  !
This robot was made in Spain in the late 1960`s. I have to be honest, I never heard of this company before, Jyesa …. nopes, never heard of it.  The robot is made out of plastic and looks almost the same as Yonezawa`s Mr Planet… or even better, its exactly the same robot, other colors used but the robot is all the same.
Mr Planet and Robot Shepard share one other thing… both are very rare robots when they are accompanied by their box !!
The condition of this see thru robot shepard is excellent and only some stress cracks inside the battery compartment and a small crack at the back of the head are keeping the robot from being near mint. The robot is complete and all original and is still in working condition. No battery cover, same as with Mr Planet, the robot never had one as a simple and smart mechanism keeps the batteries in place. Box is original and in excellent condition as shown in the pictures, no tears or whatever.
A very rare robot, I never saw it before with a GREAT box, makes me smile every time I see it again !! No upgrade needed on this one !
CFP:  Contact me For Price    at    boogo.nl@gmail.com