Project omschrijving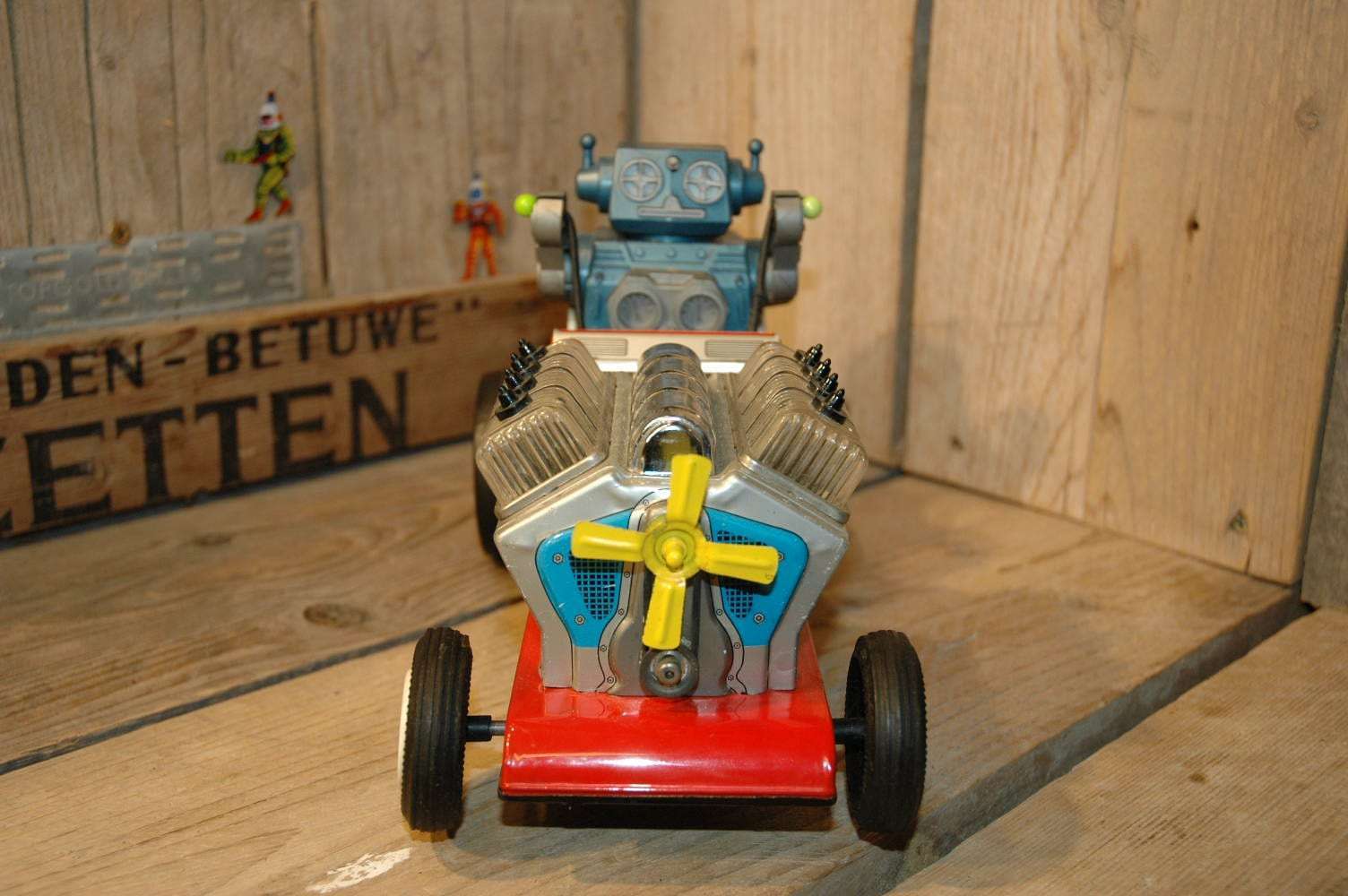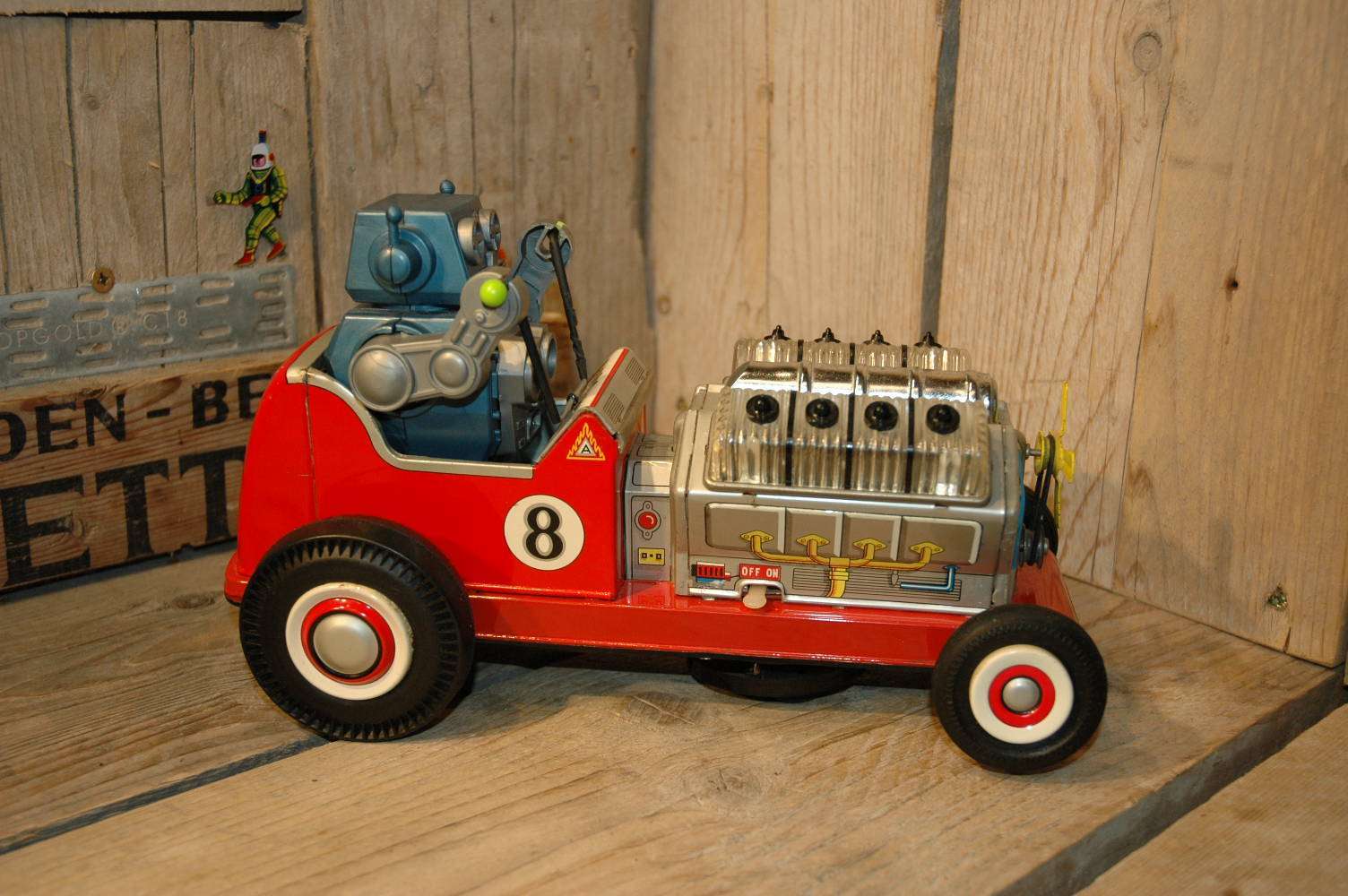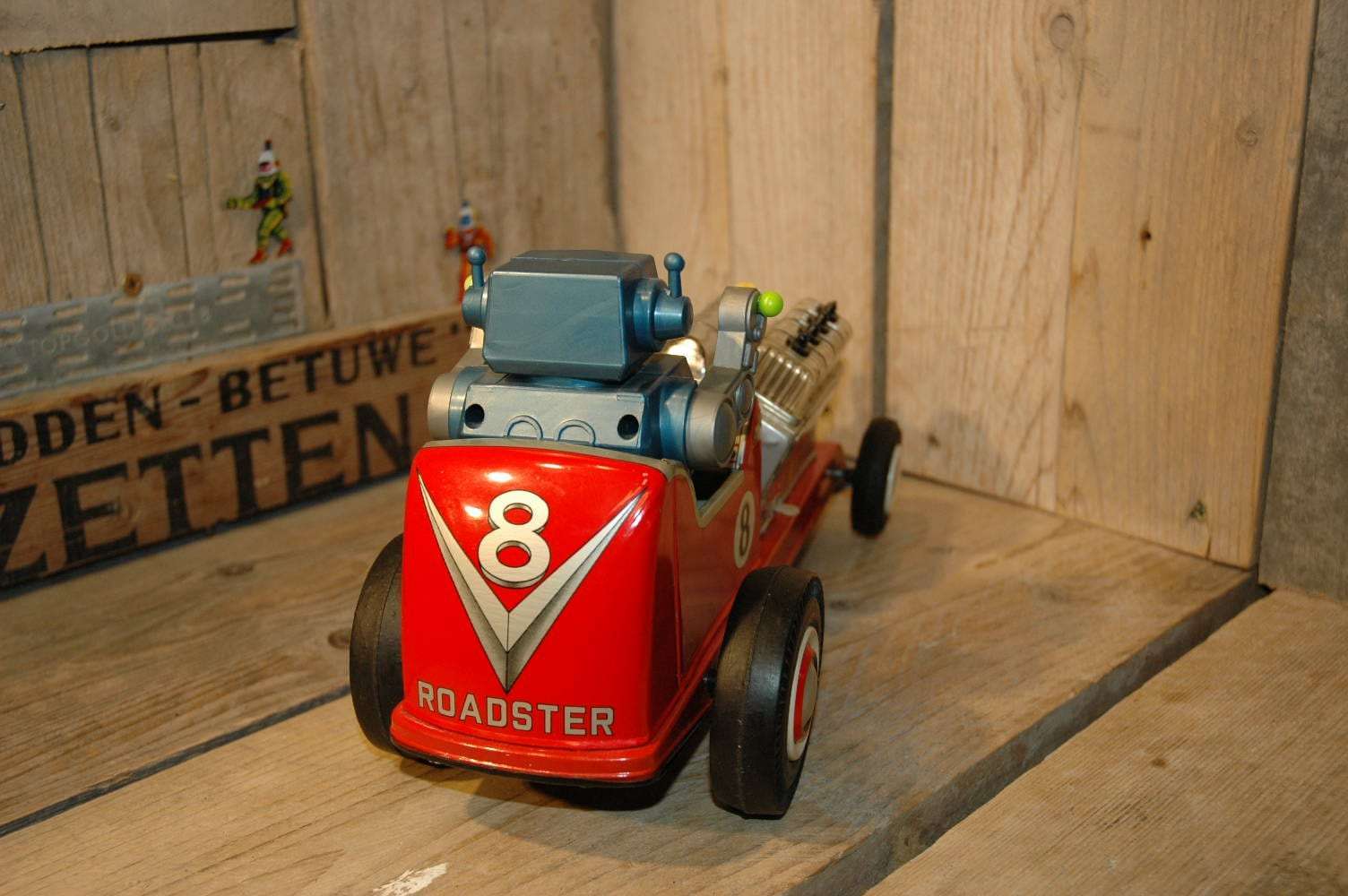 Daiya / VST – Robot Roadster 8.
When i found this car in Sweden some time ago, I was SURE it would not survive in my hands in its original configuration 🙂
The 8 Cylinder Engine that is mounted on this car is OUT OF THIS WORLD !! What a fantastic view those Japanese had on these things…
only a pity that they added a boring driver ( original driver looks like a farmer ) behind the steering wheel of this car.
I bought the car and it was on my shelves for quite some time. I intended to use the engine to create a head for a robot but the car was simply to nice and I decided to work the other way around and installed a Robot in control. Not behind the steering wheel… nopes, this robot uses a so called " ape hanger"  steer to control this Roadster 🙂
The robot is a rare and scarce plastic robot, reminds me a bit on Diamond Planet Robot. I had the robot for several years. My eye fell on the robot and the match was made… it would be a PERFECT fit for the Daiya Roadster.
I repaired the 8-Cylinder Engine which runs with rotating fan at the front and amazing 2 color ( green and red ) light. Fantastic to see only the engine in action and with the robot in control… simply nobody can beat this combination 🙂
In excellent and full working condition… I think a nice car made much better with better looks with the robot in control.
Clean battery compartment, works fine and strong.
Unique example. The Roadster is not easy to find, its a scarce toy and even the robot… I can not remember i saw that one ever before… Rare and Scarce… Unique and only ONE example has been made.
Will come with an original certificate.
CFP:  Contact me For Price        at        boogo.nl@gmail.com