Project omschrijving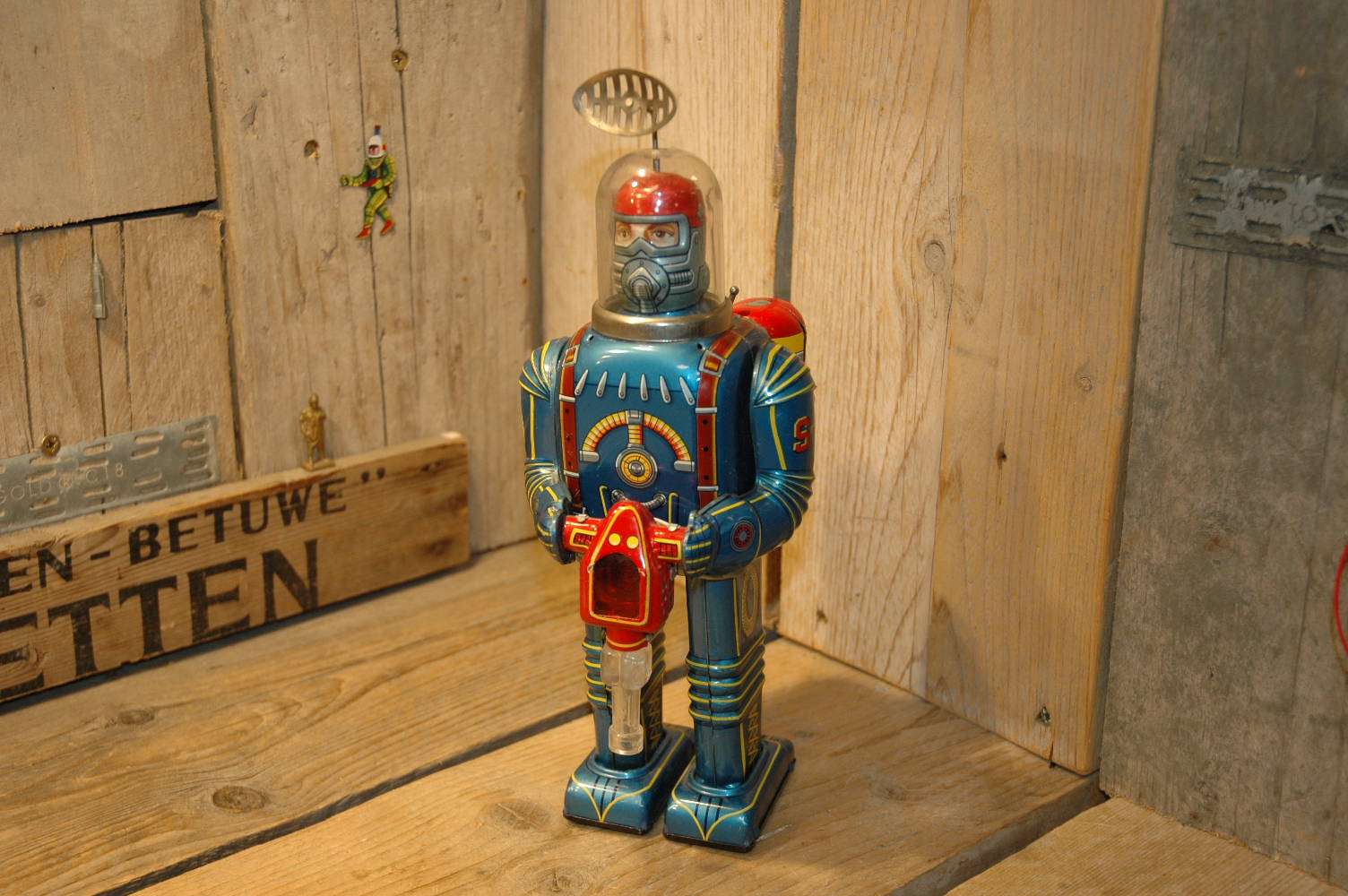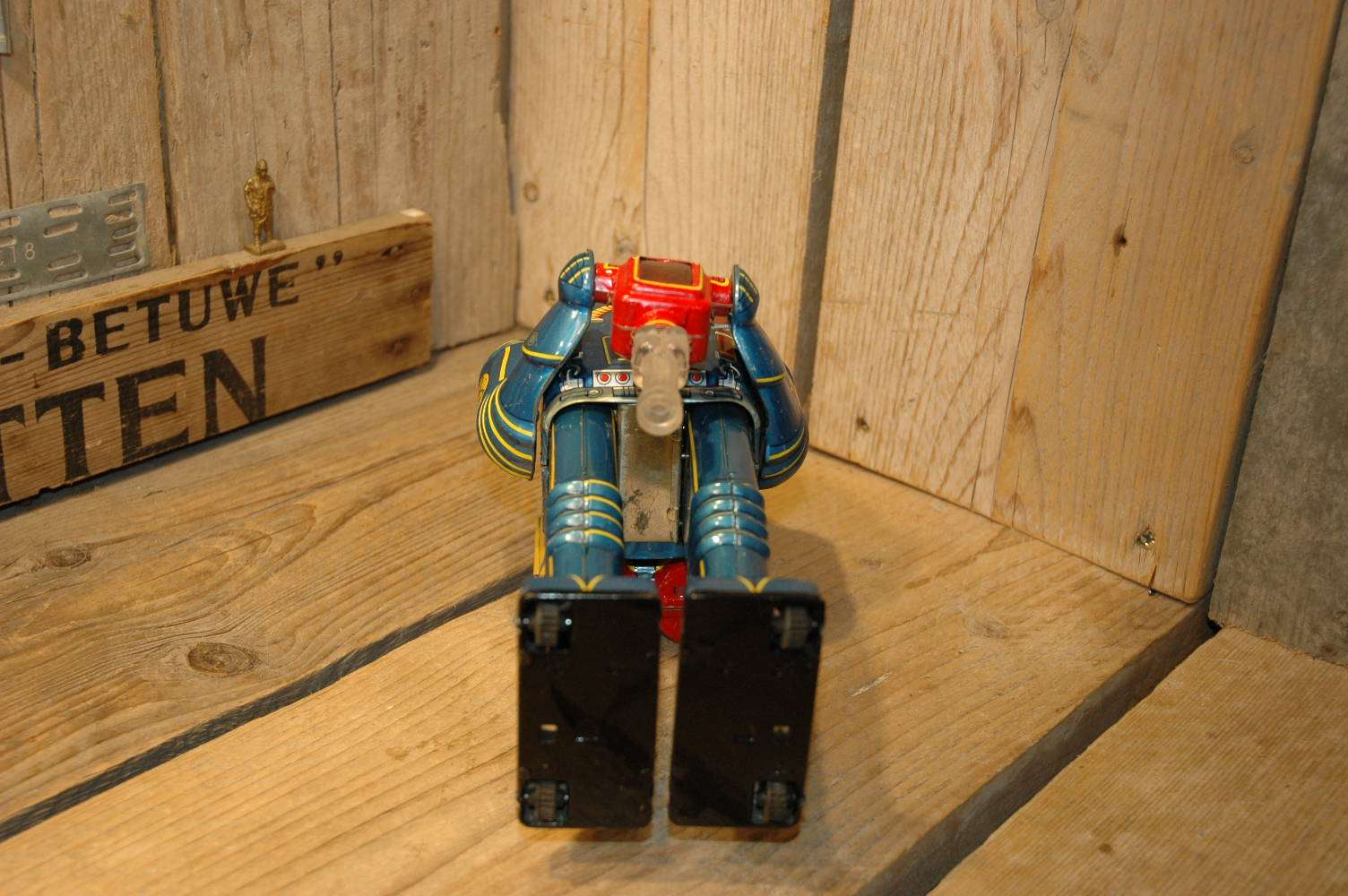 Daiya – Space Conqueror
Made in Japan in the sixties by Daiya ( for Rosko ) This Astronaut Space Conqueror is a rarely seen robot in the scene. It walks around with a rotating antenna. Suddenly he stops and he raises his BIG Gun and starts to fire it at will with a loud Ra-ta-ta sound and red flashing lights. Then he lowers his gun again and moves on to the next victim. There are 3 versions known of this Conqueror: one in blue, red and green of which the green version is the most scarce one.
I found the robot in Finland in, i believe 2016 where it was offered to me along with some other nice toys. Had been a while since i had a nice blue conqueror in my collection. I sold the robot last year but it came back to me recently so here it is again 🙂
The condition is excellent to near mint. Some normal play wear is keeping the robot from higher grading. the antenna is present AND original !  Most of these astronauts miss the antenna so its very rare and seldom seen with the original antenna.  Works fine and strong with walking action, raising and lighted gun with rotating antenna. Only thing to mention is that the on off switch is temperamentful and needs some tlc to get the robot going. I dont want to remove the battery box for this.. its an easy fix to clean the contacts but the robot still works fine if you toggle the switch a bit.
This Blue Space Conqueror will be a perfect addition for every robot collection.. Very hard to find in this complete and working condition !.
CFP:  Contact me For Price    at    boogo.nl@gmail.com