Project omschrijving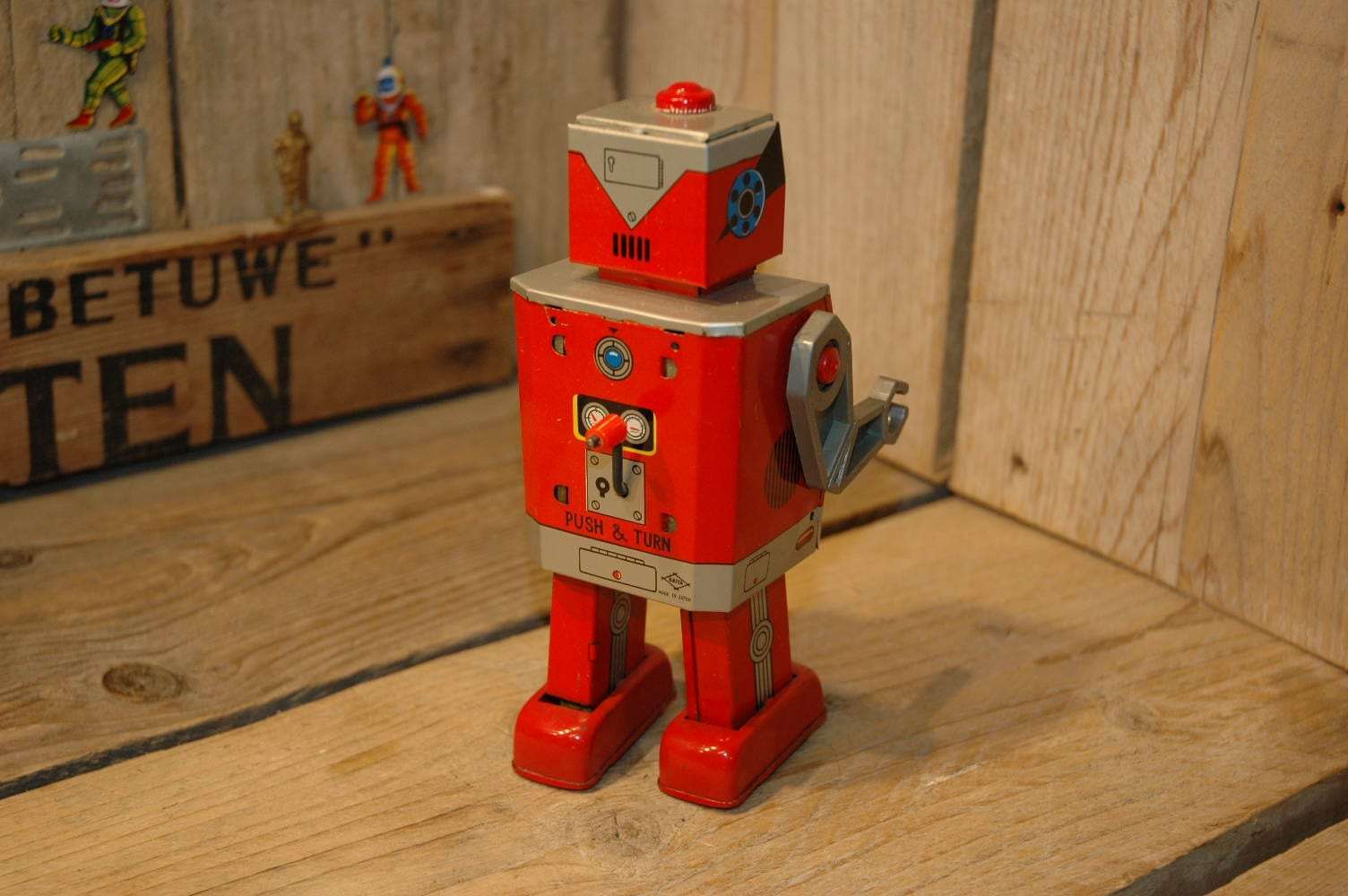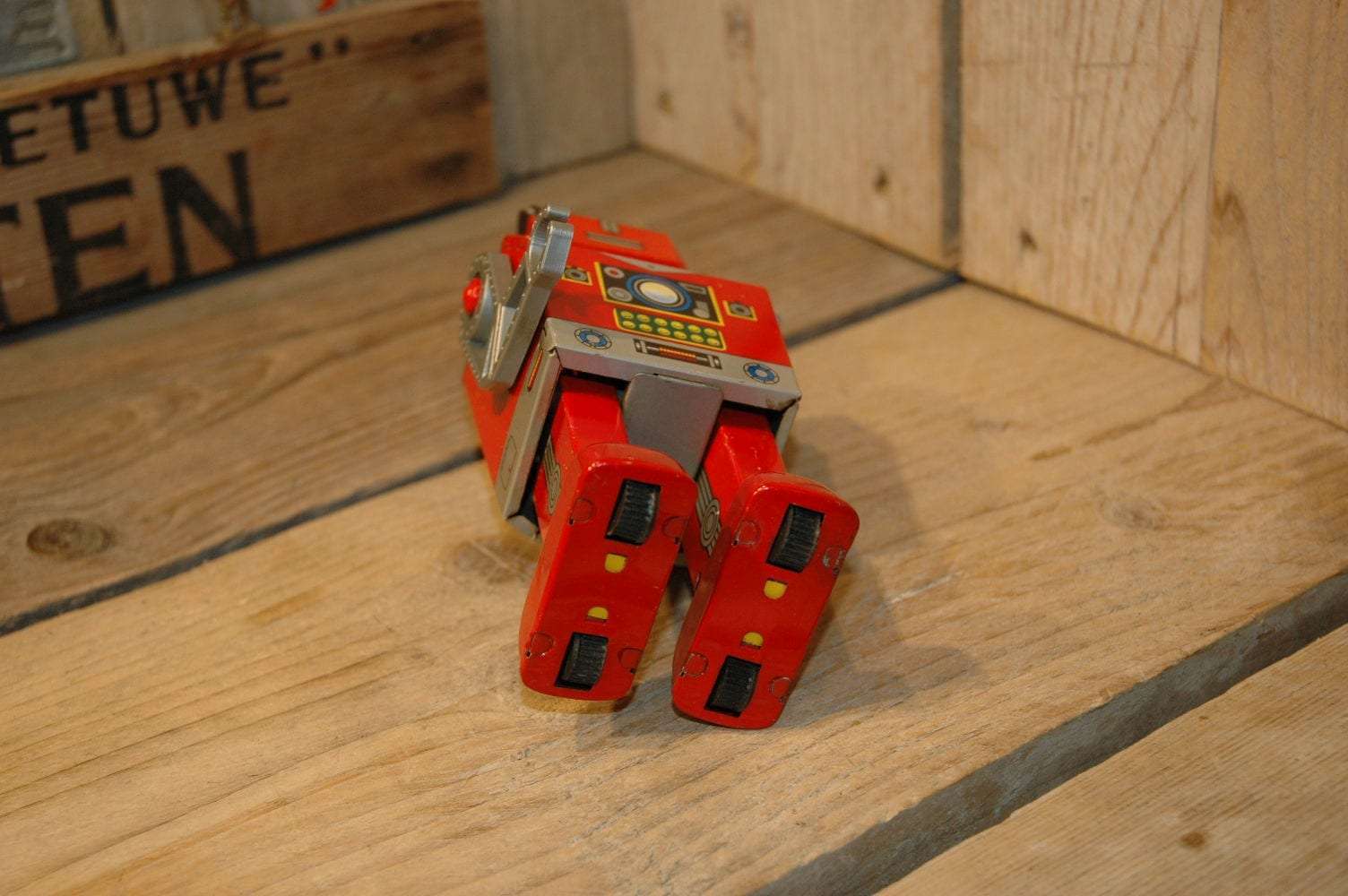 Daiya – Laser 008 Robot
Reading a simple instruction is a HELL of a Job !!! at least it is for me. Every time a robot arrives here I am excited as a child, who isnt 🙂 ?? I unpack the robot and first thing that has to be done is to see if the robot works as he should.
This robot comes from a little toyshop in England. The previous owner told me the robot worked fine so when I got the robot in my hands, first thing was give that handle a swing to see how this beauty works…..ehhhh nothing happened….. shit. !! 🙁
The handle was just hanging loose out of the robots back with no force to it.
It took me some minutes to find out that i had to PUSH & TURN ( just read the instructions Marco 🙂  It is printed on the back of the robot hahaha
Again this is a great find, a rare robot that was made by Daiya in Japan in early 1960`s.  This crank wound robot is not much seen around and is scarce and hard to find. Its build out of lithographed tin but the arms are plastic made. The condition of the robot is excellent to near mint. There is only minor wear to the robot. This is for sure the best example i ever had in my collection.  What makes it even better is that this robot is accompanied by its original box in near mint condition as well.
Both the robot as the box are flawless.. no upgrade ever needed on this robot… WOW… what a fantastic piece of robot tin ! 🙂 with awesome artwork on the box.
CFP:  Contact me For Price     at     boogo.nl@gmail.com