Project omschrijving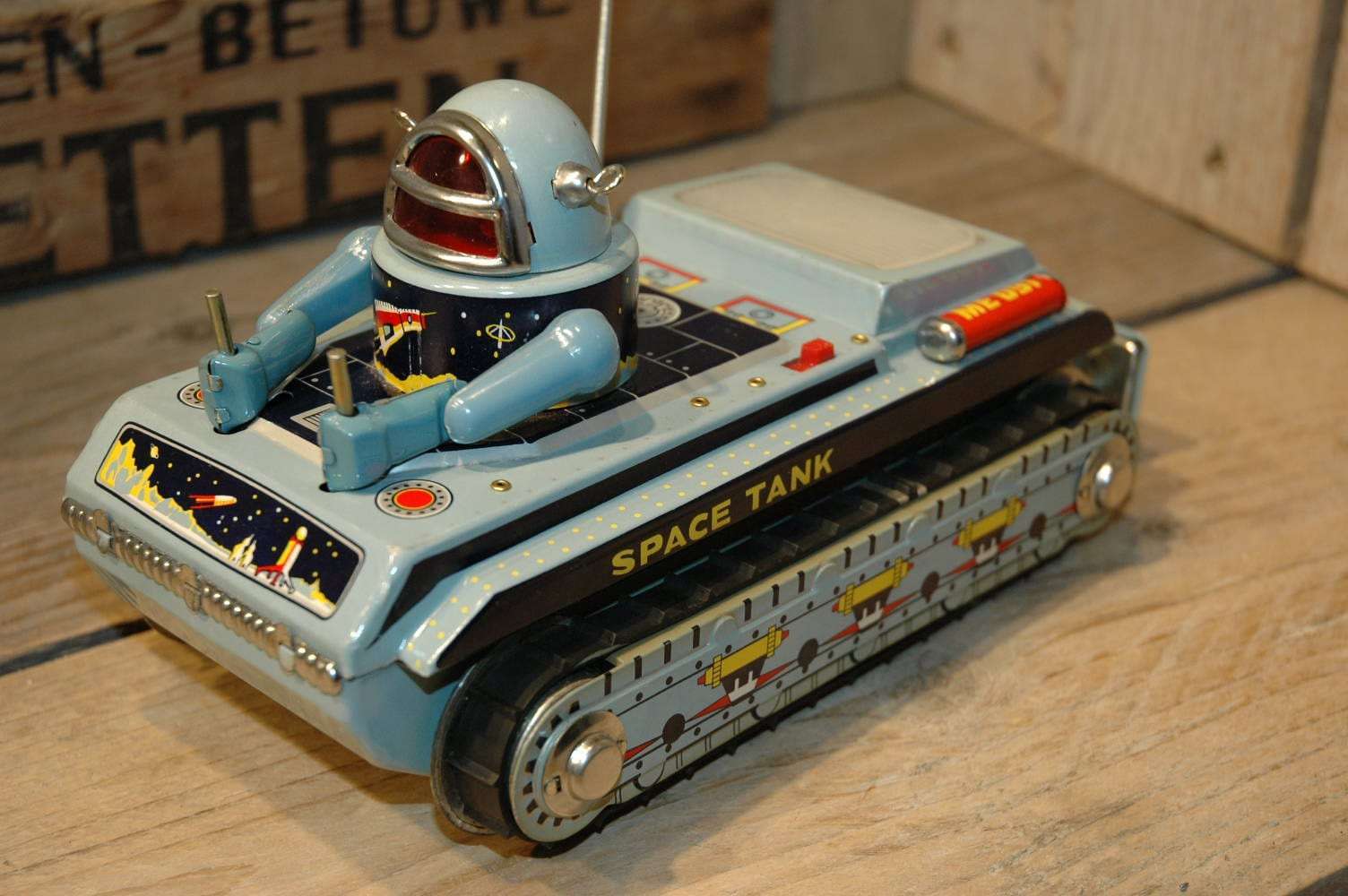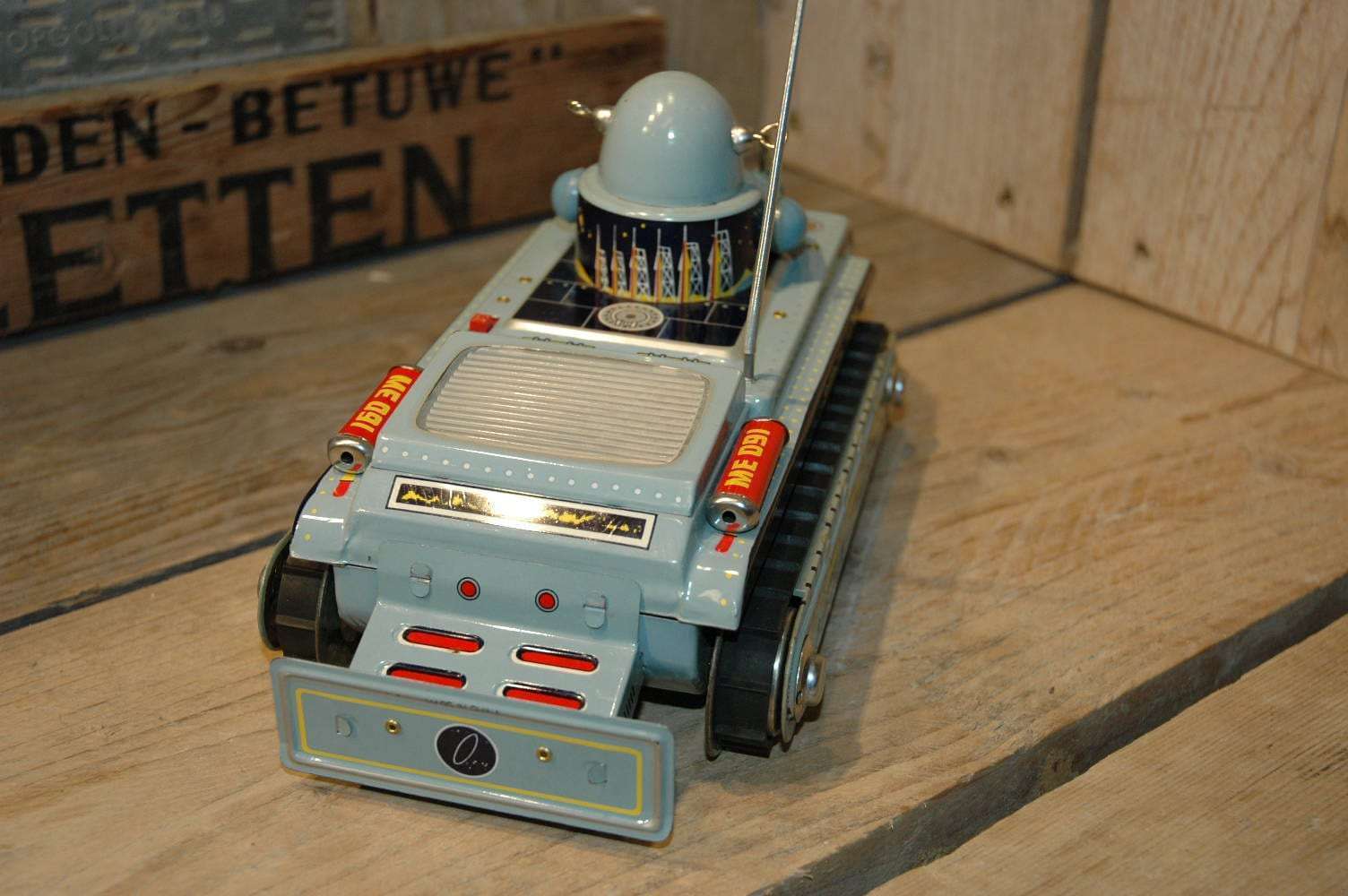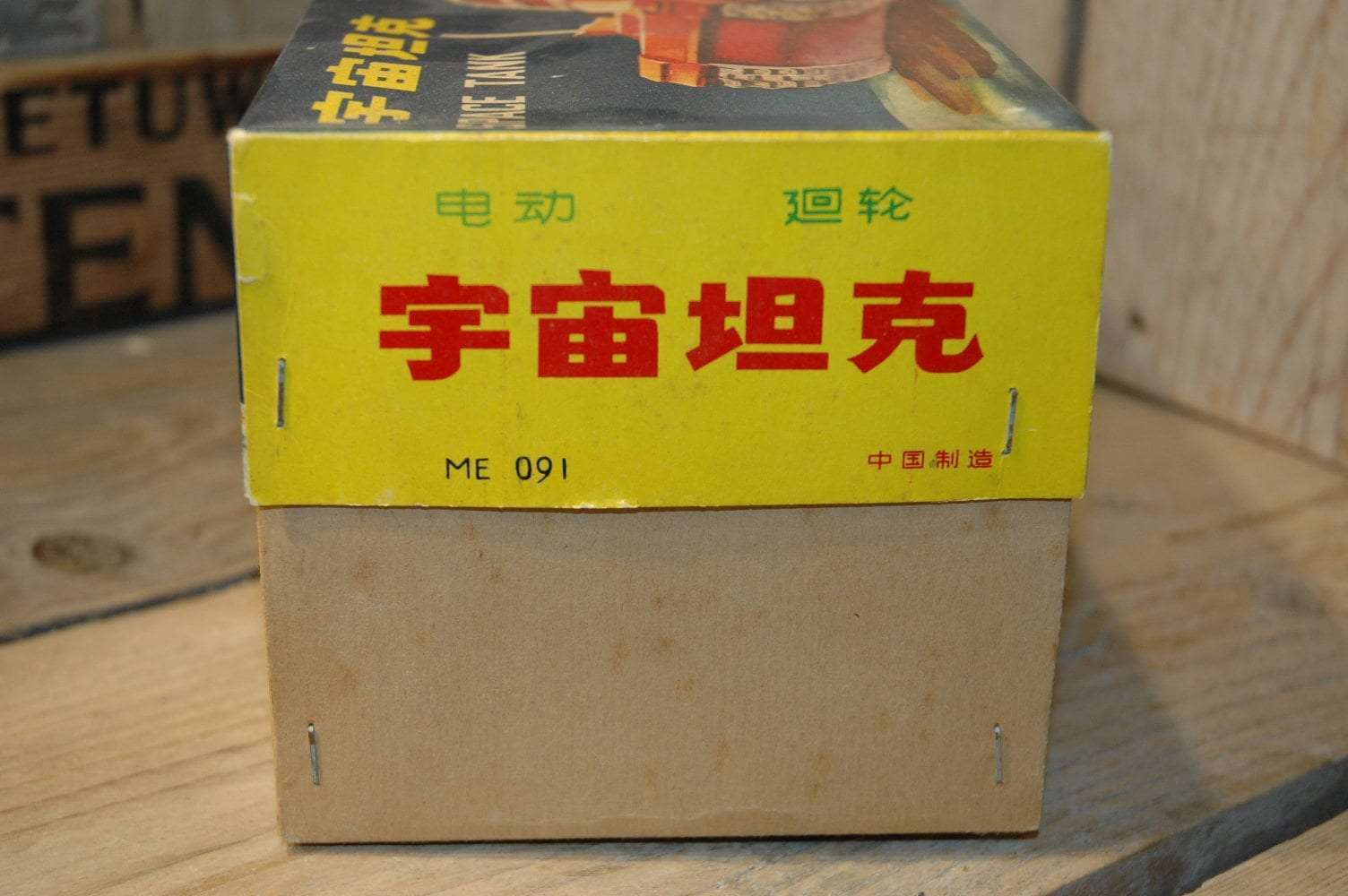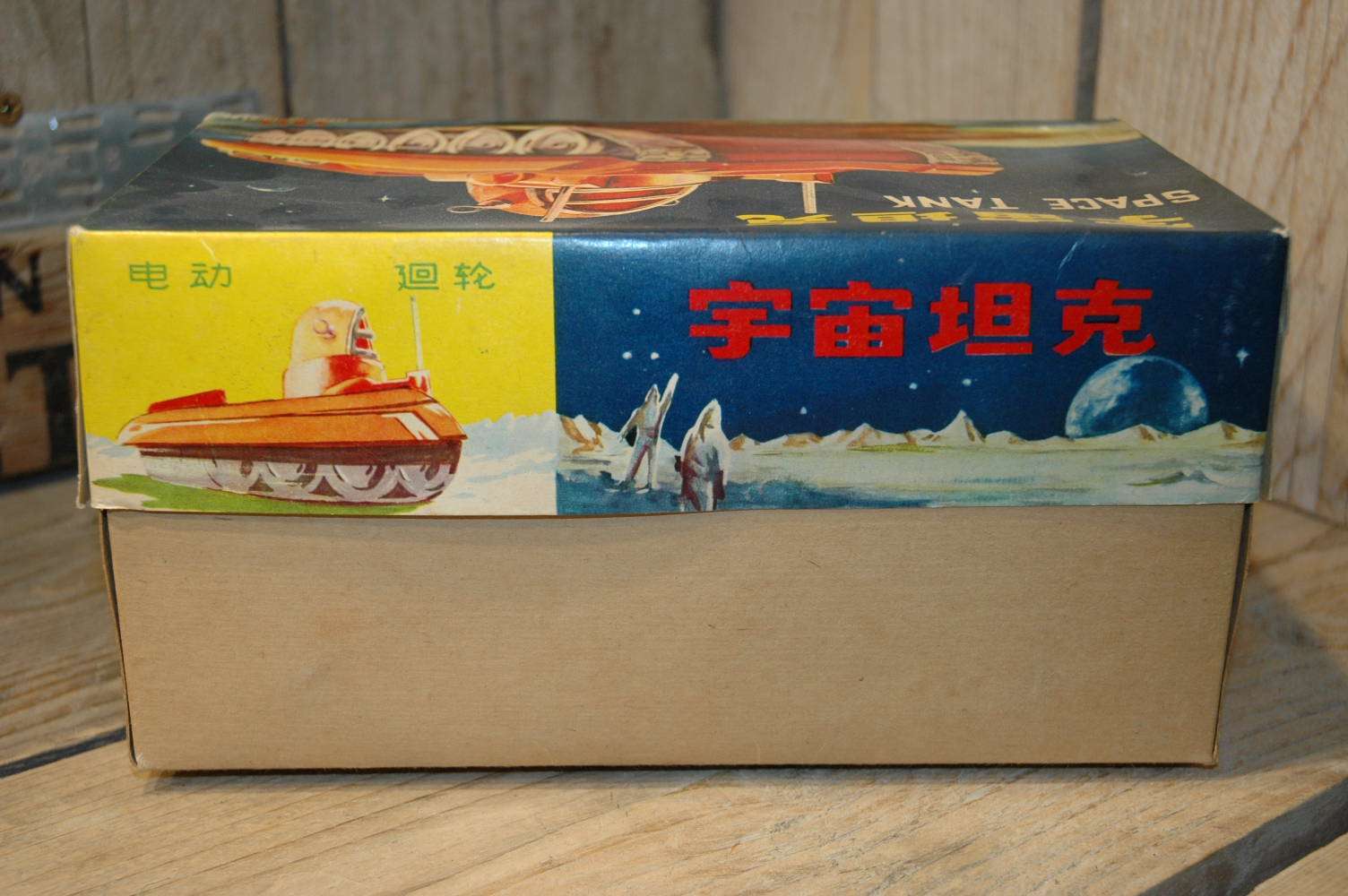 Beijing Toy No. 1 Factory – Space Tank Blue variation
Green, green green… always you find this space tank in GREEN. Its marked as ME-091 and its common and green…….but..
Surprise, Surprise ! :-)…. I spotted this tank for the first time in Brussels with my friend Xris…. He loves the variations and there you can find the toys from outer space… the ones nobody ever saw before 🙂 I remember i saw this variation there about 2 years ago and YES yes yes… I found one in Italy, mint in the box, unplayed with and much much cooler than the green one.
This one is from the early sixties when Chine was capable of making quality tin toys and not the cheap tin junk they made in the seventies. This grey / babyblue space tank is about 10 years older, maybe more, than the green ones and you can see the difference… this one is quality made, all the litho is still ON the tank ( not in the box 🙂 , the arms are partly tin and even the wheels are lithoed… cool or what !
The tank is unplayed with and Is in near mint to mint condition. No flaws to mention and even the original antenna is present. Works fine and strong with all the actions and lights. The box is near mint and all the inserts are there.  The toy is flawless and so is the box.. NO need to ever upgrade this one…. EVER !
In blue this is an ultra rare and scarce variation of this legendary space tank and I think you will agree with me….. it IS a cool space toy ! 🙂
CFP: Contact me For Price at boogo.nl@gmail.com