Project omschrijving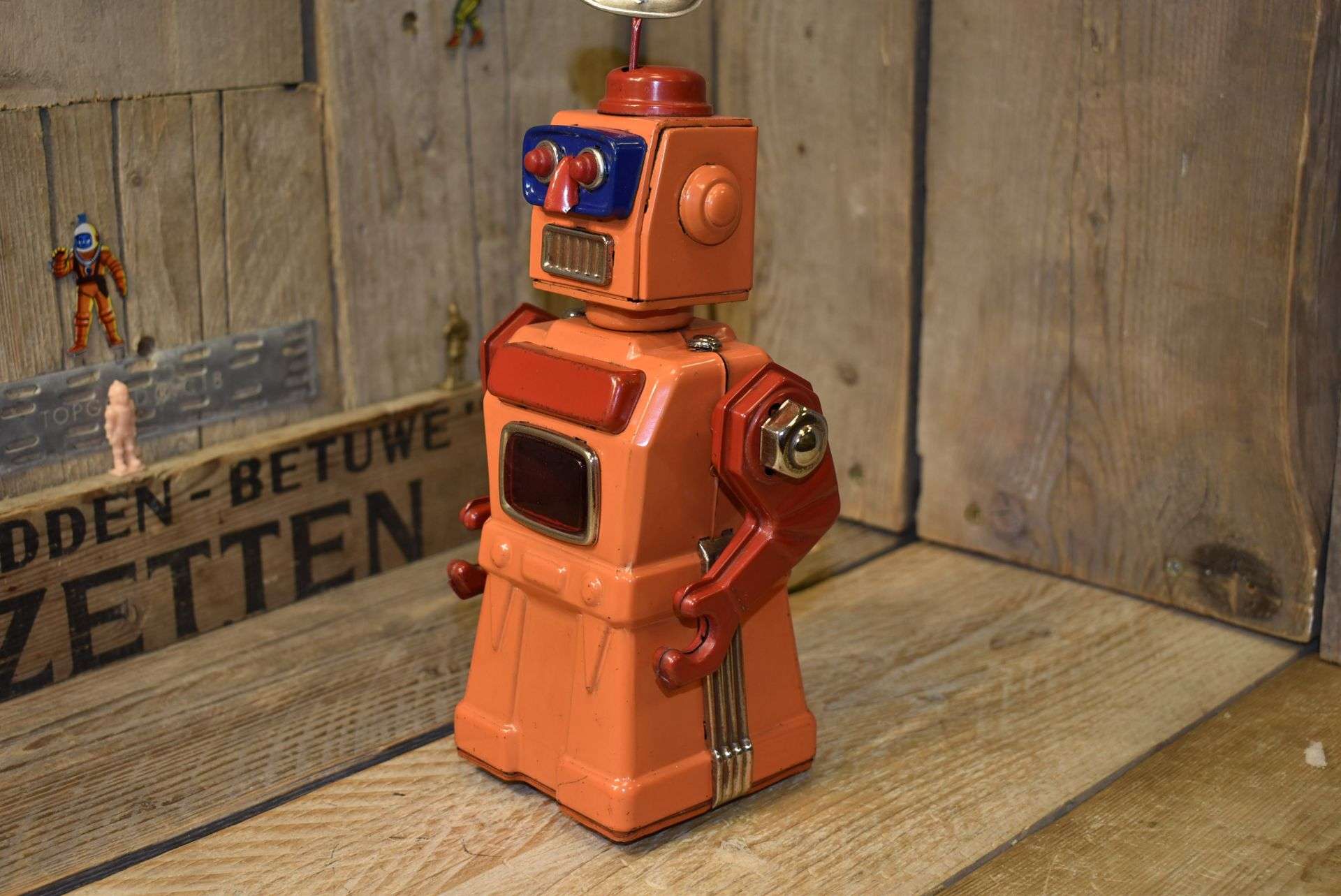 ASC – Tremendous Mike Orange Variation.
Mike was made in the late fifties by ASC in Japan. 2 variations were made.. the "common" grey and the ultra scarce Orange version.  Its unclear why this robot was also issued in orange as its not really a color you would expect with a toy robot.
I found the robot in the US where it was part of a big collection robots and space toys. Made out of tin with a clockwork mechanism and sparks. The robot is complete and original and in full working order. In absolute stunning excellent condition ! Only a few in orange are known to exist.
Extremely hard to find in this color and its the first time an orange mike ever made it to the dutch caves….  ! 🙂
scarcity 10 out of 10 !
Contact me For Price           at            boog.nl@gmail.com