Project omschrijving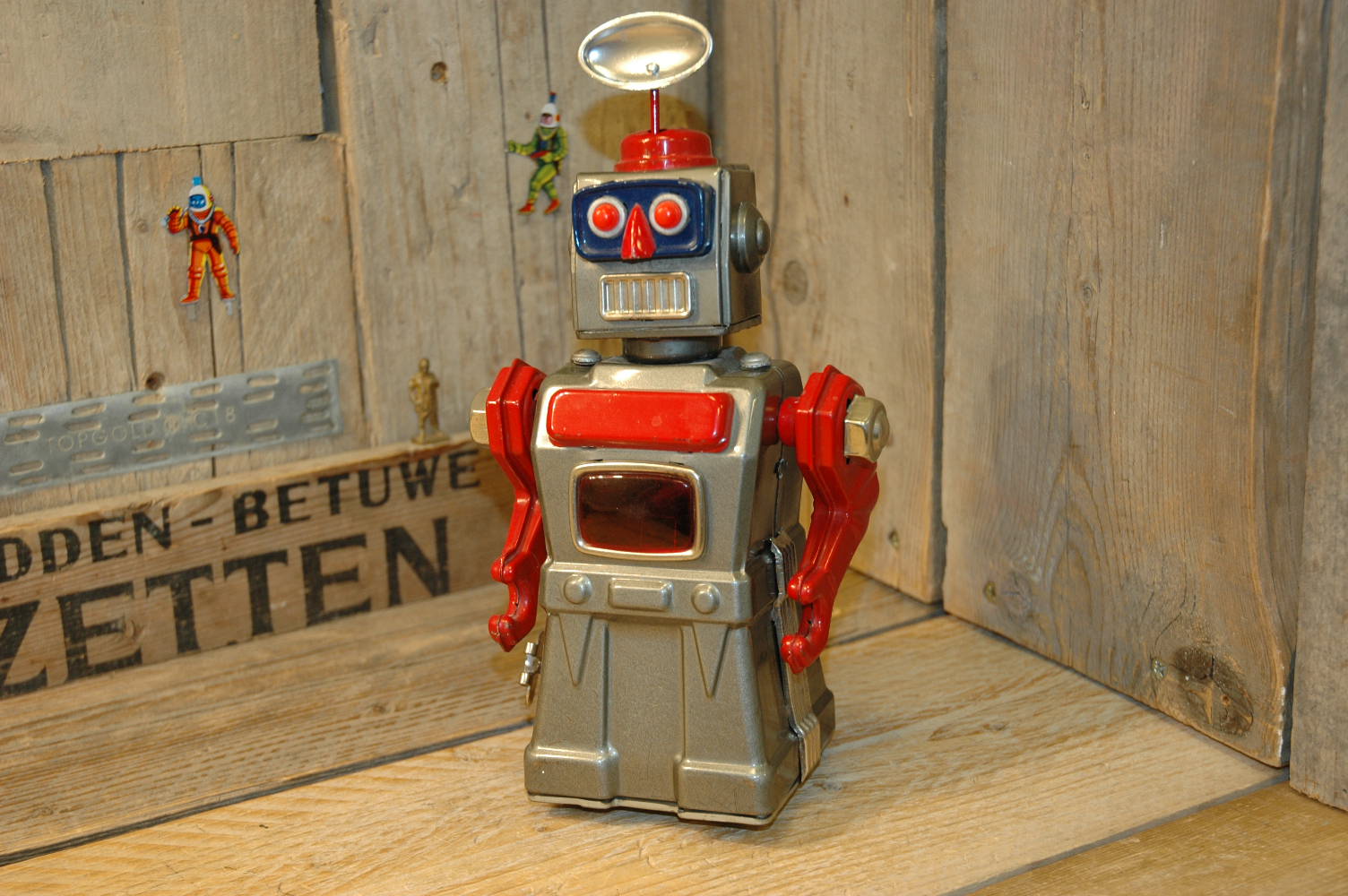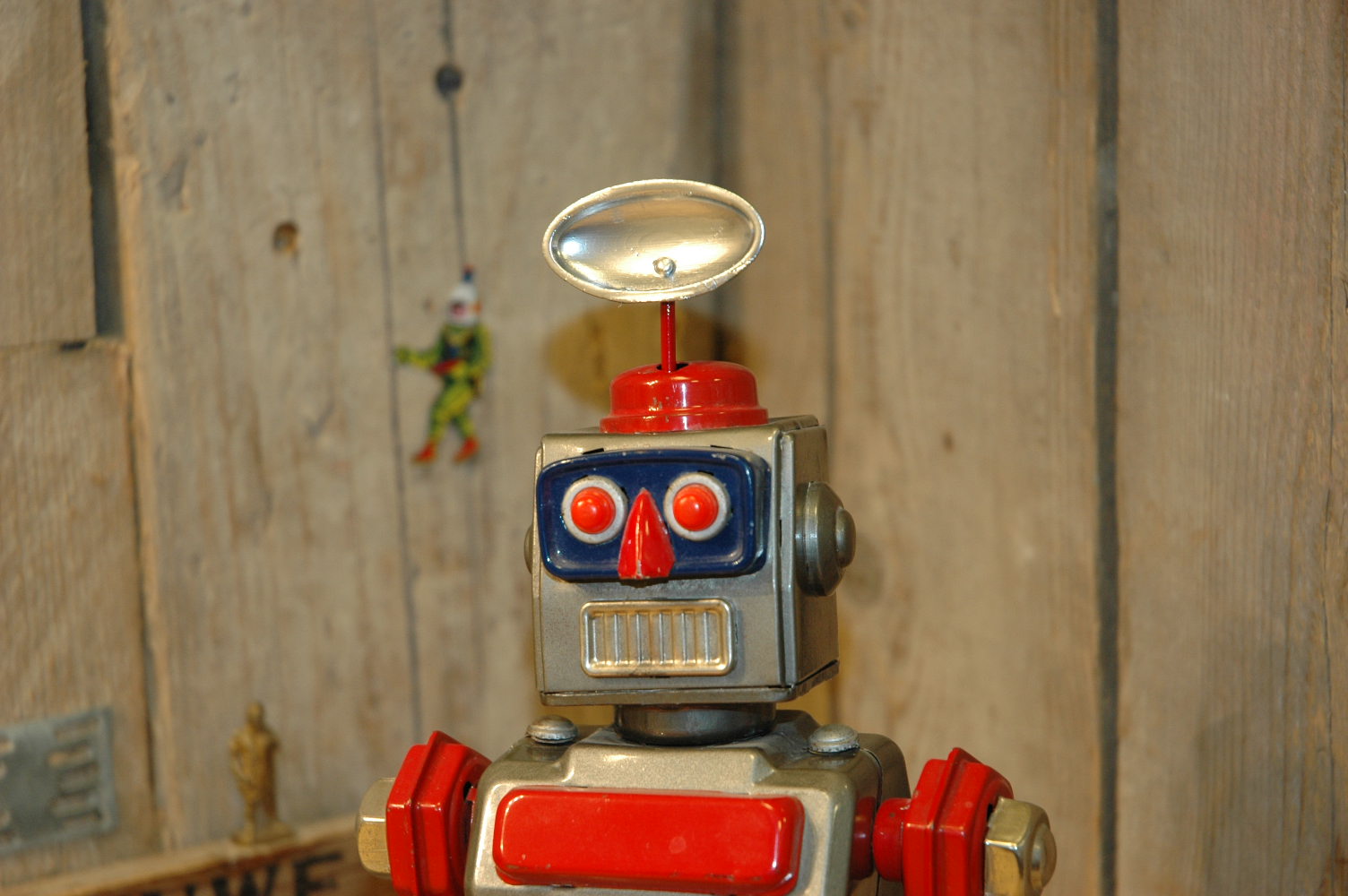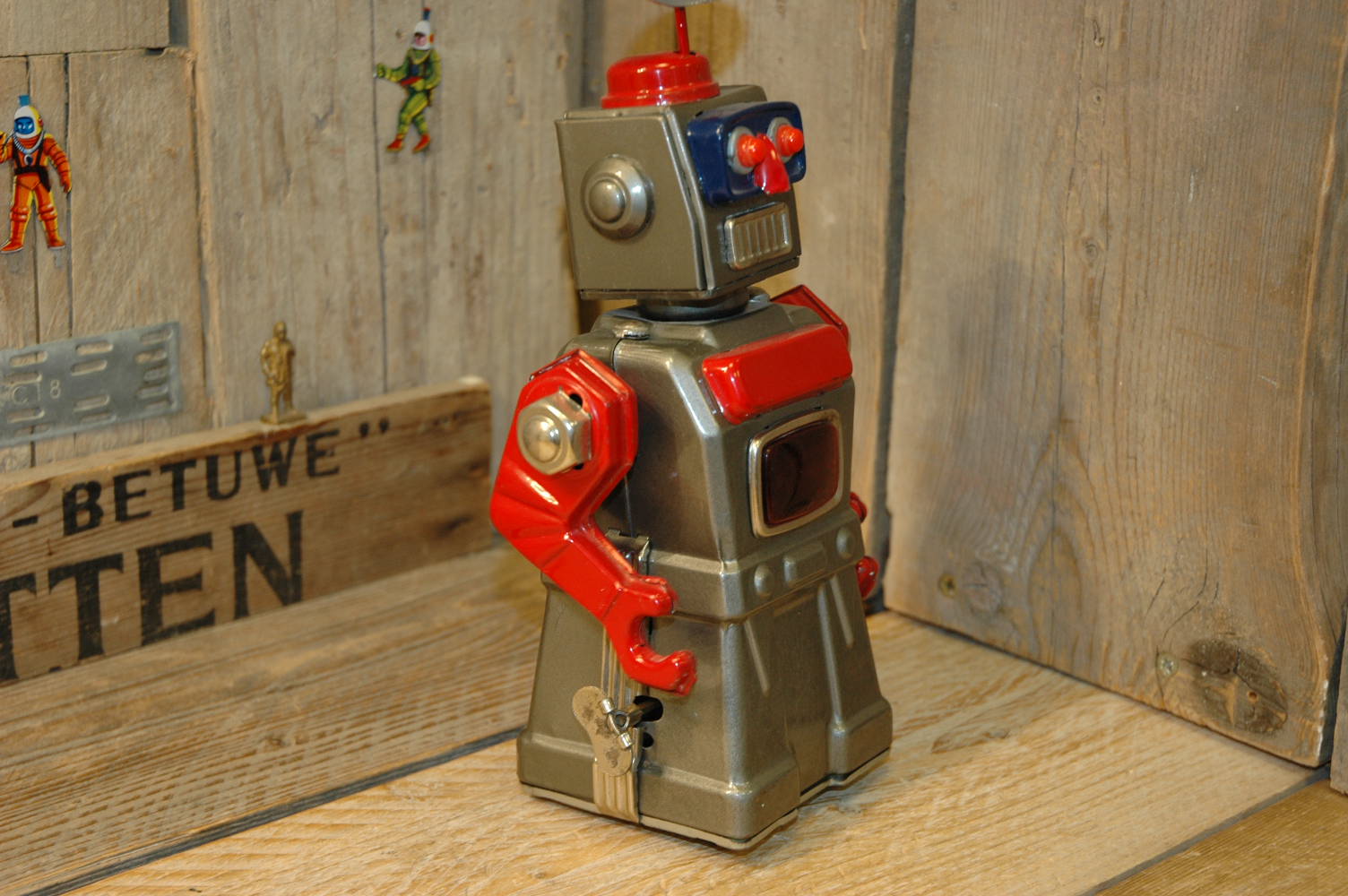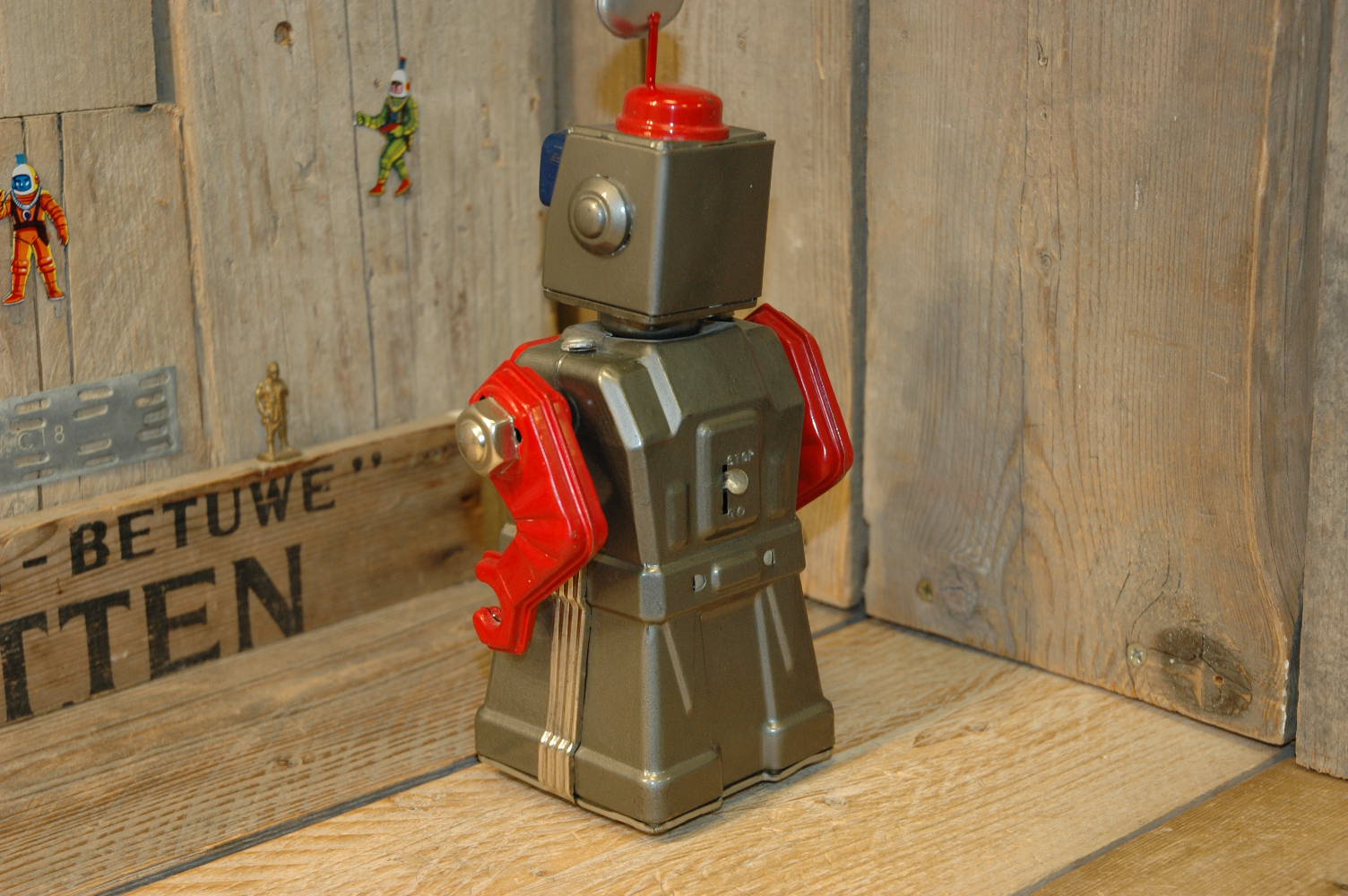 ASC – Tremendous Mike
Mike was made in the late fifties by ASC in Japan… made in 2 variations, grey and orange. Made out of tin with a clockwork mechanism that provides forward action and a mechanism that changes the direction, sparks and rotating antenna on top of the robots head.
I found this robot in Belgium where it was stored away in a box for many years. covered in dust and missing the original antenna but…. a very nice example still for sure. I cleaned the robot and completed it again with a professional made 3D printed antenna. The robots clockwork mechanism still works like a charm.. even some sparks are visible.
Extremely rare and scarce robot that is missing in most collections… hard to find in this condition !
CFP:  Contact me For Price…….               at               boogo.nl@gmail.com