Project omschrijving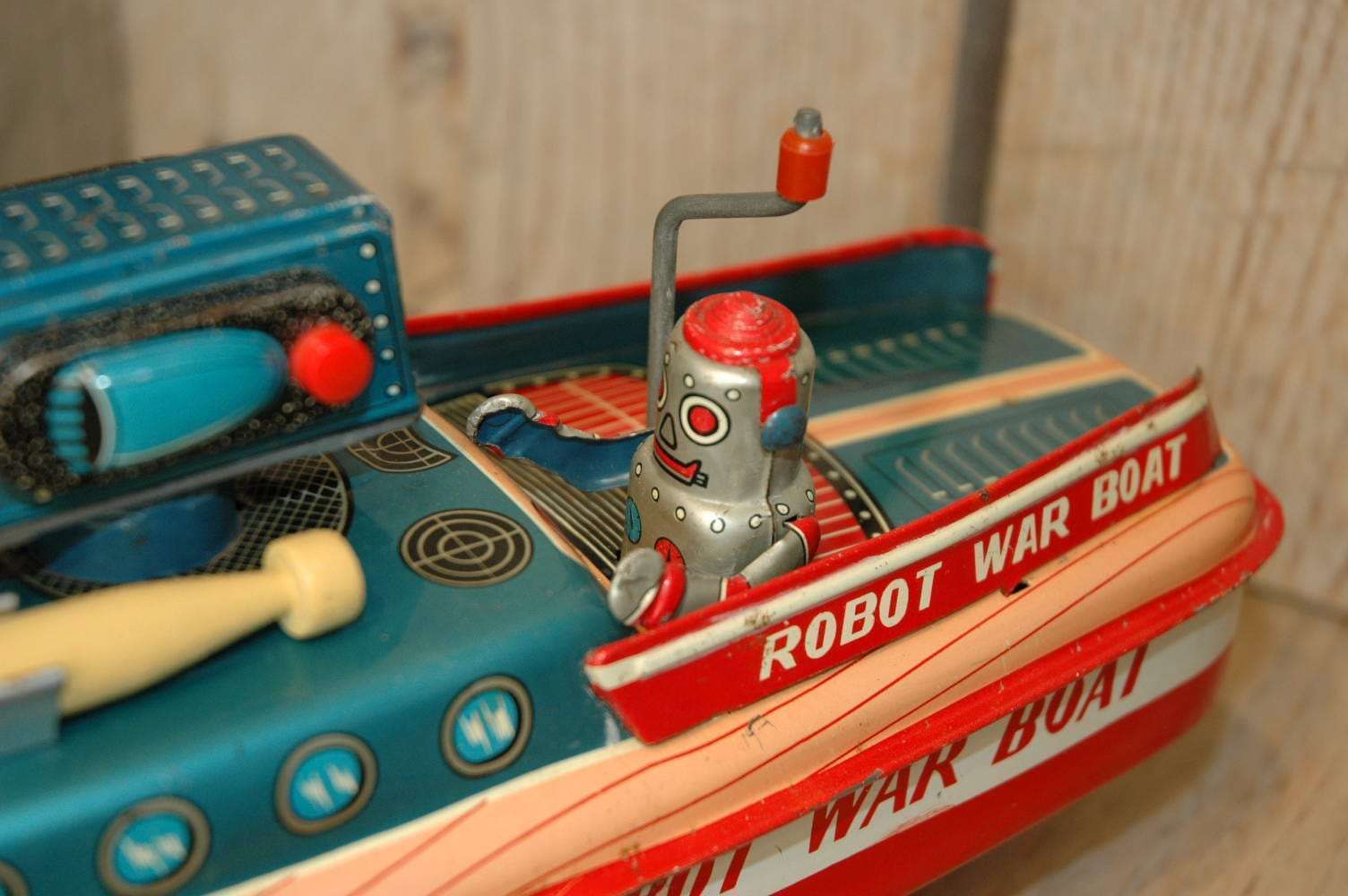 ASC – Robot War Boat R-7
Mostly the fun stops when the hunt is over but not on this one. I hunted on this toy for quite a long time and did not expect to ever see it in real but suddenly it showed up again and I took my change… wow !!!
Robot War Boat R-7 made in Japan in the late 1950`s by ASC. The boat is crank wound and powered by a strong mechanism. It produces a great siren sound. The boat is steered by a robot and equipped with a BIG gun and 2 rockets. The boat has 4 tin made wheels but I am sure he will float and go forward fast with the powerful engine but I decided not to test the boat into real water 🙂 Its totally made out of tin. The litho is outstanding and very detailed.
The condition of this boat is excellent. The boat is complete and all original. Only the 2 rockets are professionally made reproductions. The boat has some playwear as can be expected with a toy in this condition. There is some light corrosion as shown in the pictures.
The crank mechanism is still working but worn out from playing but…. it still works 🙂 The rocketlauncher also still works fine and strong.
I can imagine that you never have seen this boat ever before and there is a good reason for that. Only 5 or 7 are known to exist and that makes this boat one of the most rare and scarce toys I ever laid my hands on. You will never see this boat again in the open market. Guessing it will fit into ANY collection 🙂
CFP:  Contact me For Price    at    boogo.nl@gmail.com