Project omschrijving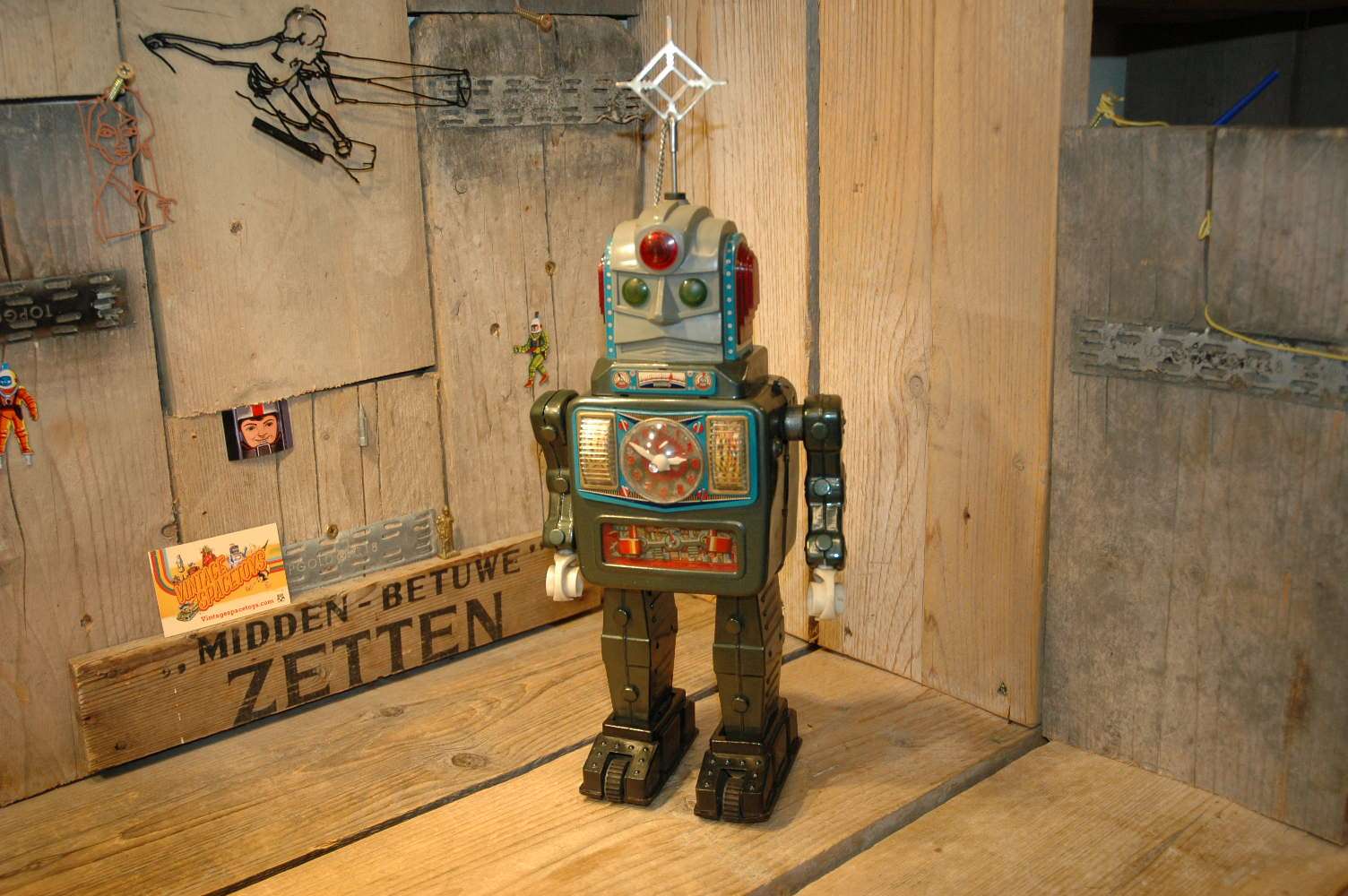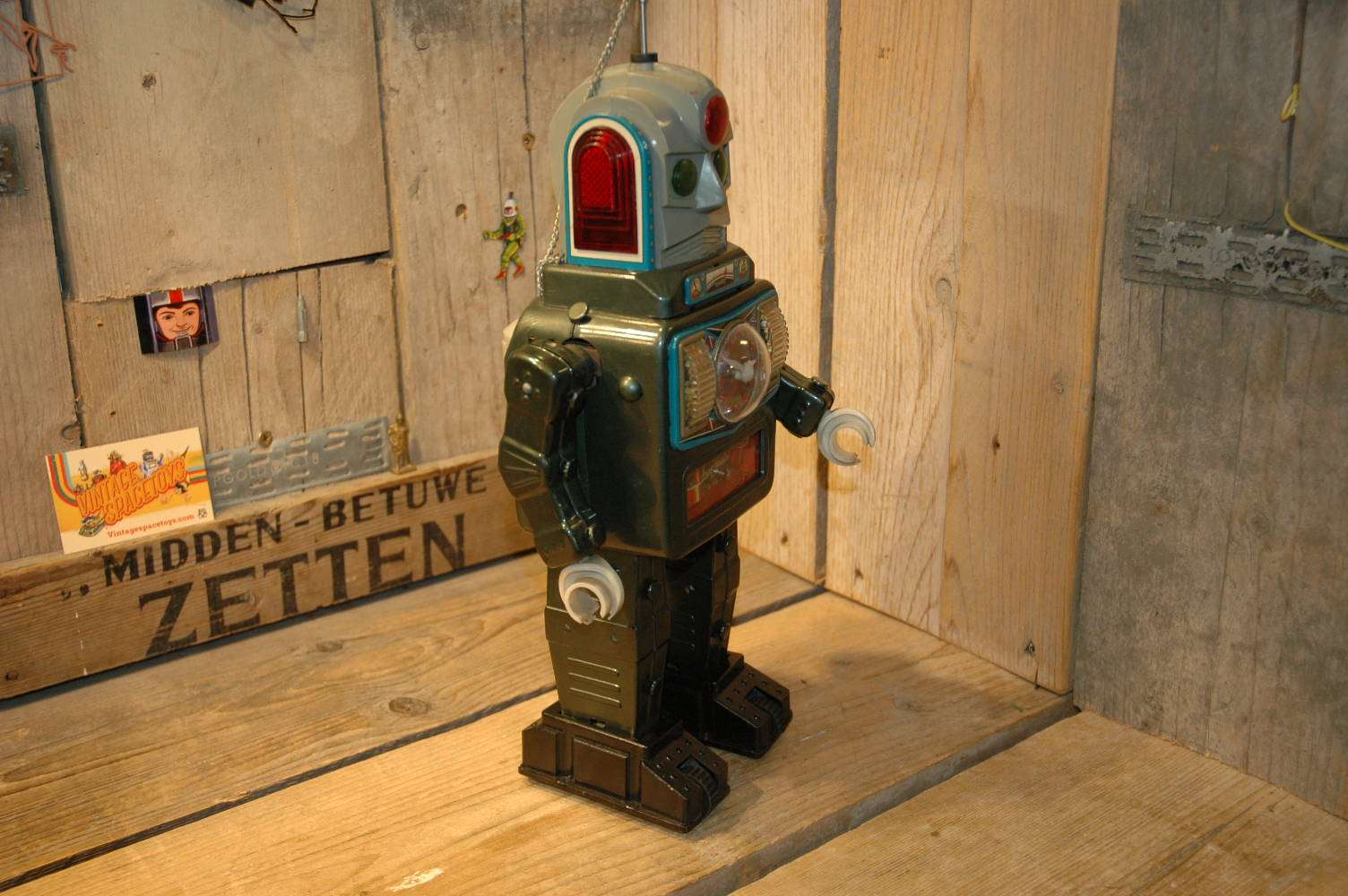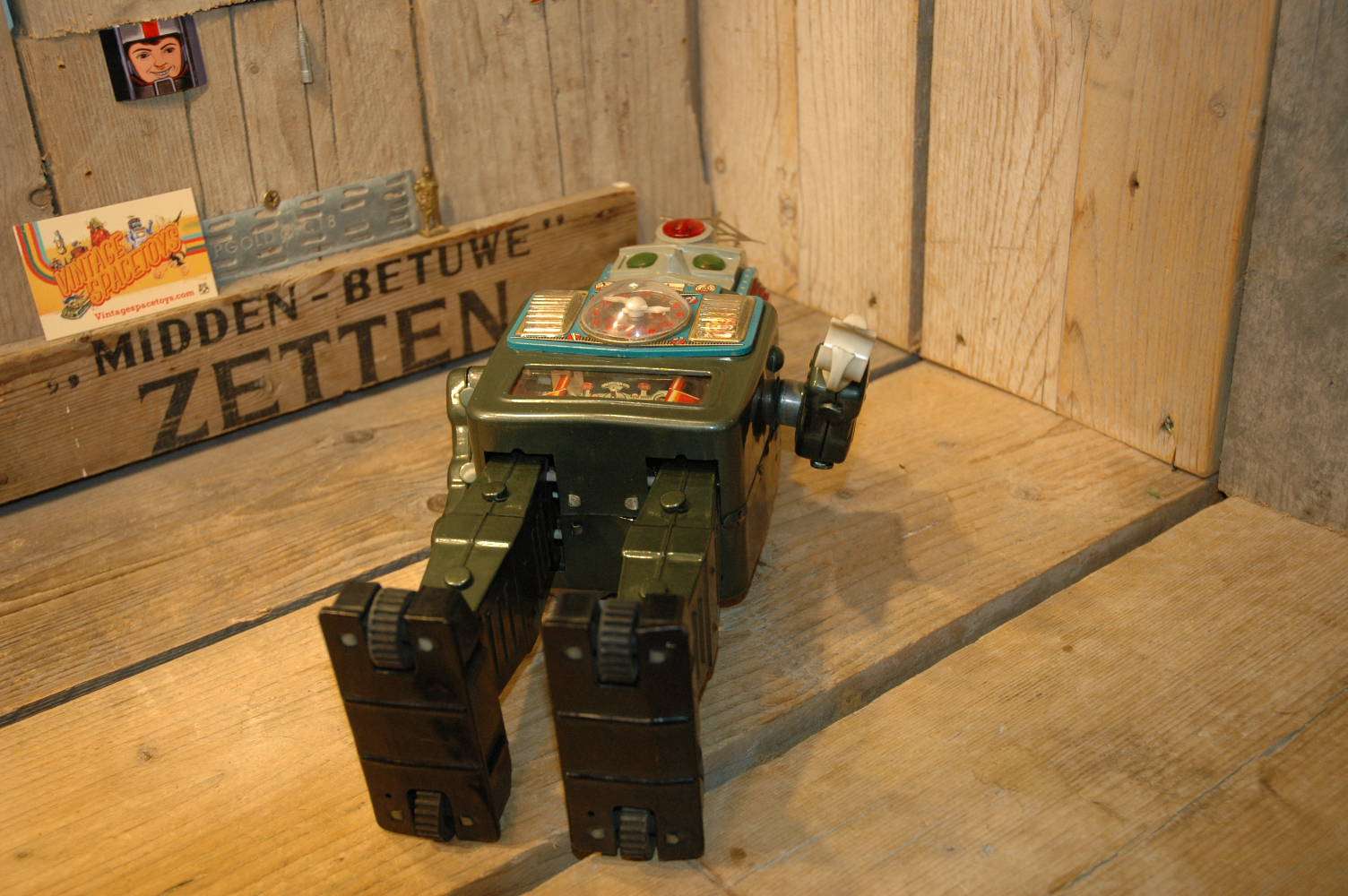 Alps – Moon Explorer
This impressive robot is part of the legendary Alps " Gang of Three"
Besides this impressive robot there is Rocketman in Space armor and Missile Robot.
Alps Moon Explorer robot is made in Japan in the early sixties and i believe this was the first one that Alps produced. Made out of tin and plastic parts with amazing action, clock that rotates, blinking eyes, ears, moving pistons, swinging arms and walking with real robot sound.
One of the best robots Japan ever produced in the golden age. These Alps Moon Explorers are extremely hard to find in good working condition. Because of a factory flaw, the clock got stuck and damaged the inside mechanism. Therefore, only go for perfect working examples, repair of these robots is hard and costly.
I found this one in the UK where it was sold with a lose arm, missing hands for the clock and missing glass for the clock.
I repaired the arm ( came out of the hinges so just place it back did the job ) I made 3D printed hands for the clock. Only the glass is as always a problem. I made a temporary glass to protect the hands. the metal frame is still intact and the glass can be removed without any damage so you can place an original one back if you can ever find one 🙂 so its all reversible.
Further.. the robot is absolutely in a very nice condition, excellent and fully operational !
Hard to find in ANY condition… Scarce Robot
CFP:  Contact me For Price    at      boogo.nl@gmail.com