Project omschrijving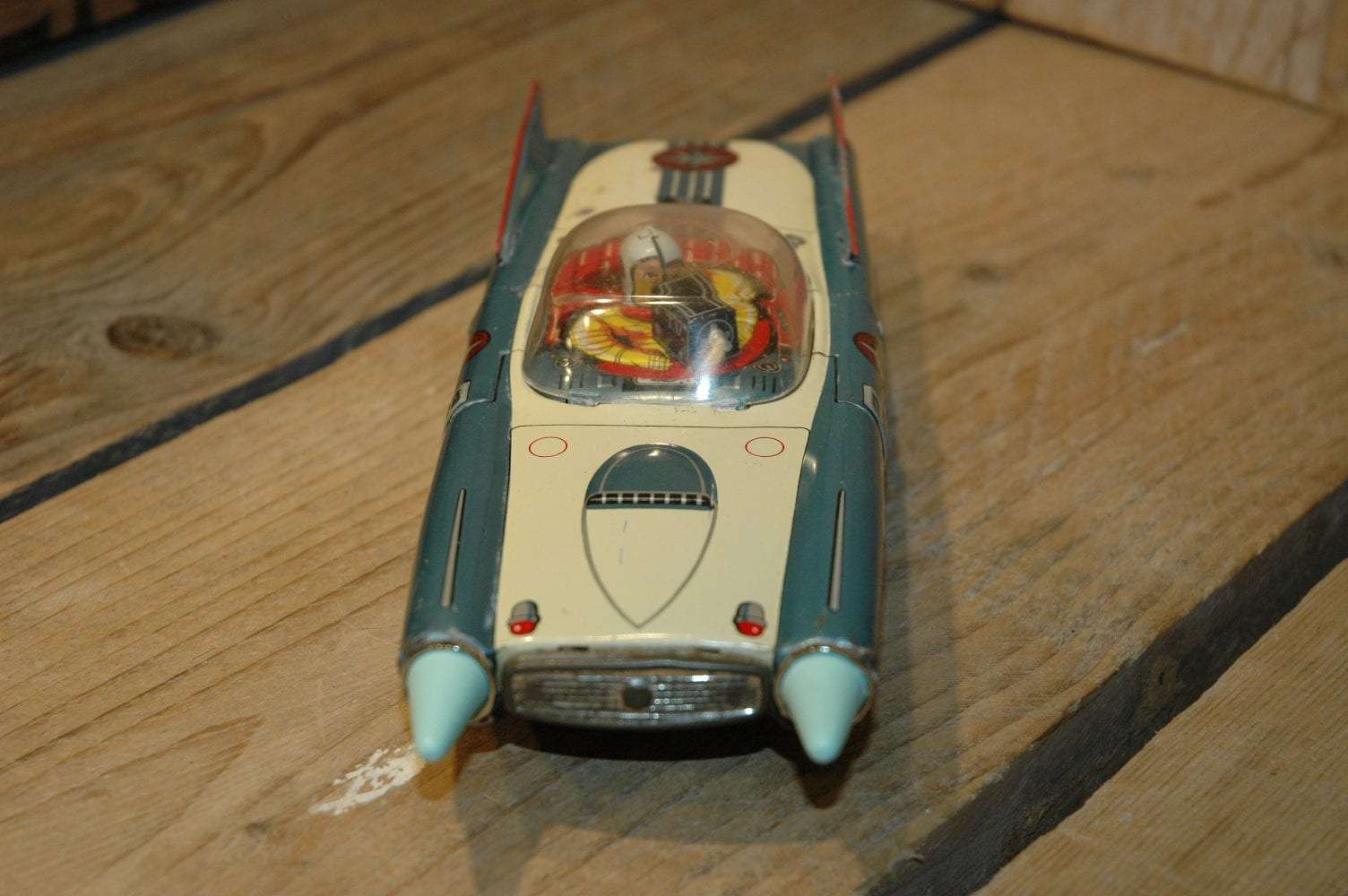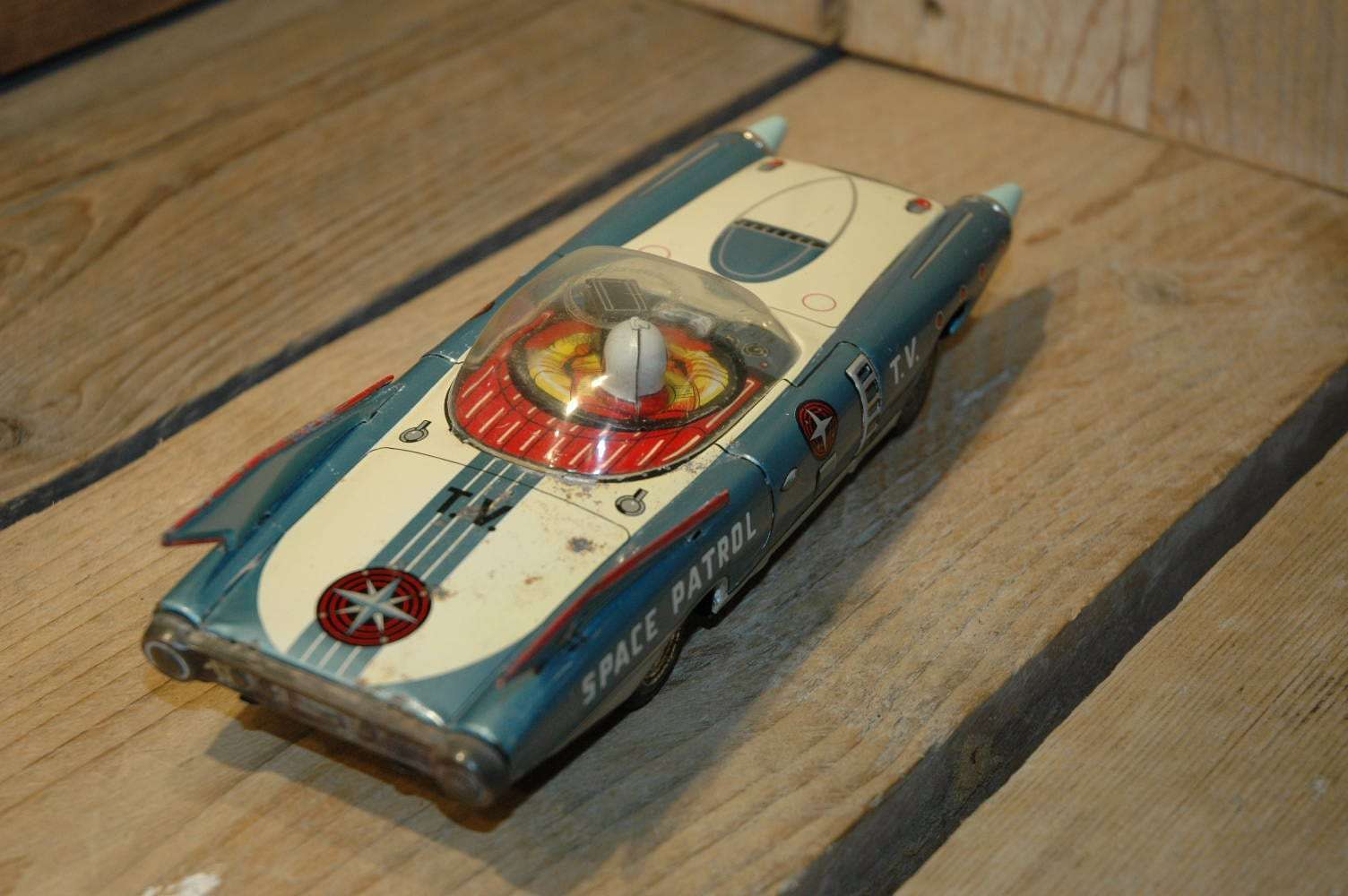 Taiyo Tekkin – T.V. Space Patrol
This rare and scarce tinmade car was made around 1964 in Japan. The car is not marked and neither is the box for this car ( no box for this car )
Its believed the toy was made by an unknown company called Taiyo Tekkin in Japan.
This TV Space Patrol Car is seldom seen in the market and is rare and scarce.  Made of lithographed tin with a friction motor.
In action the car rolls forward and the astronaut spins around to make a movie of its surroundings.
The condition is excellent with some minor issues to mention. There are a couple of small corrosion spots just behind the driver and the blue headlights are professional made replacements as they were missing when i found the car.
Overall condition is really excellent and it still works.
Very rare and scarce toy. Made in Japan.
CFP: Contact me For Price    at     boogo.nl@gmail.com