Project omschrijving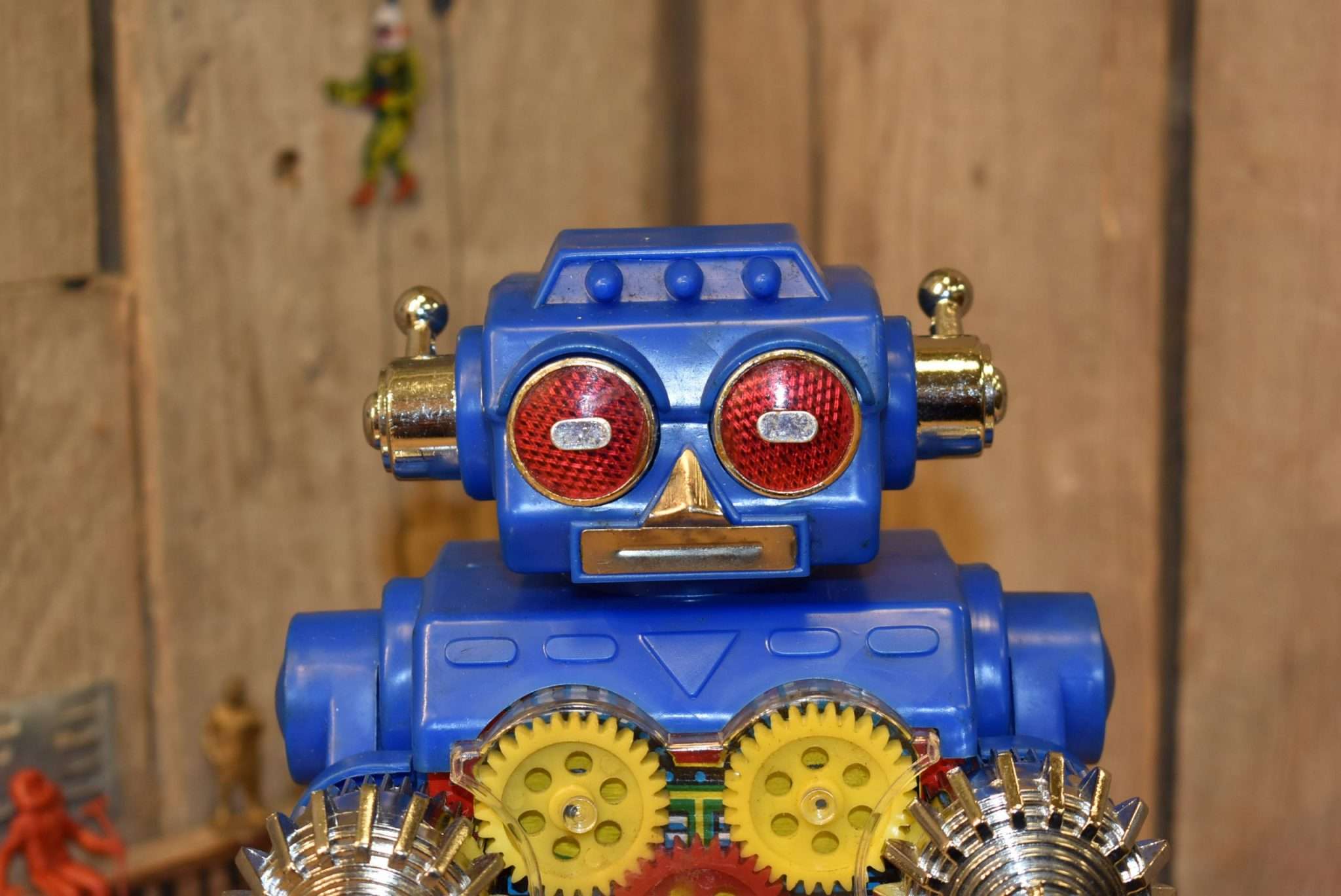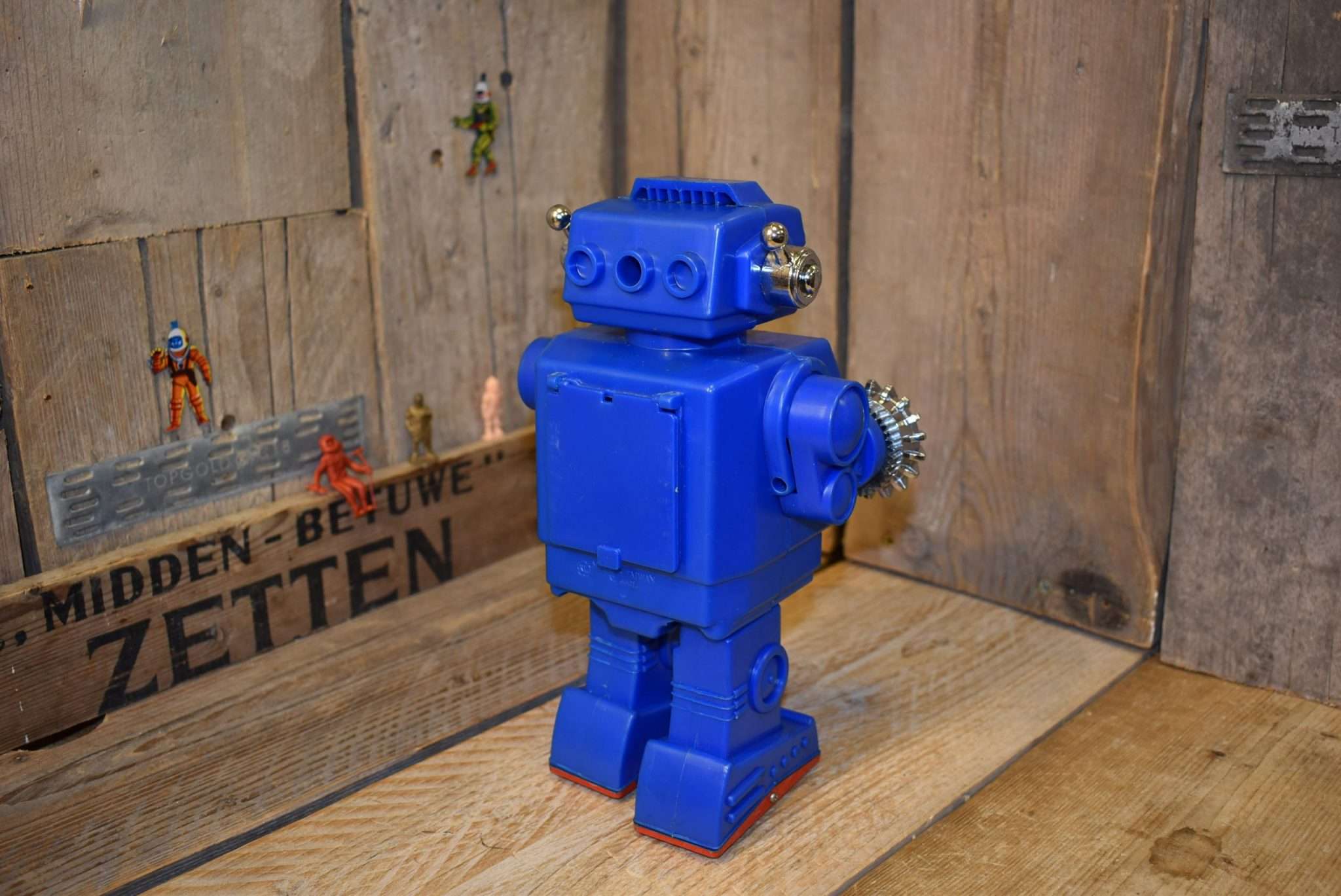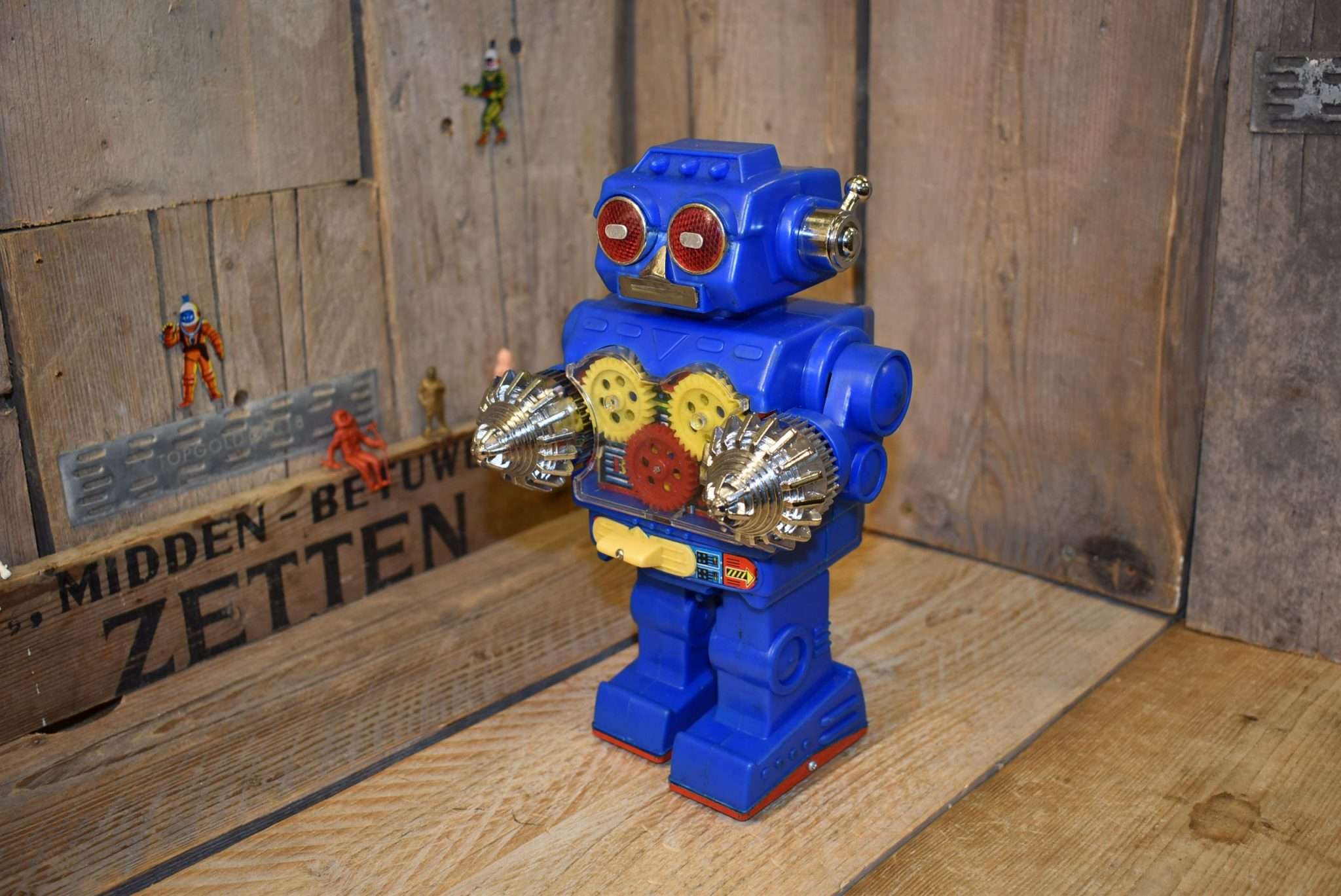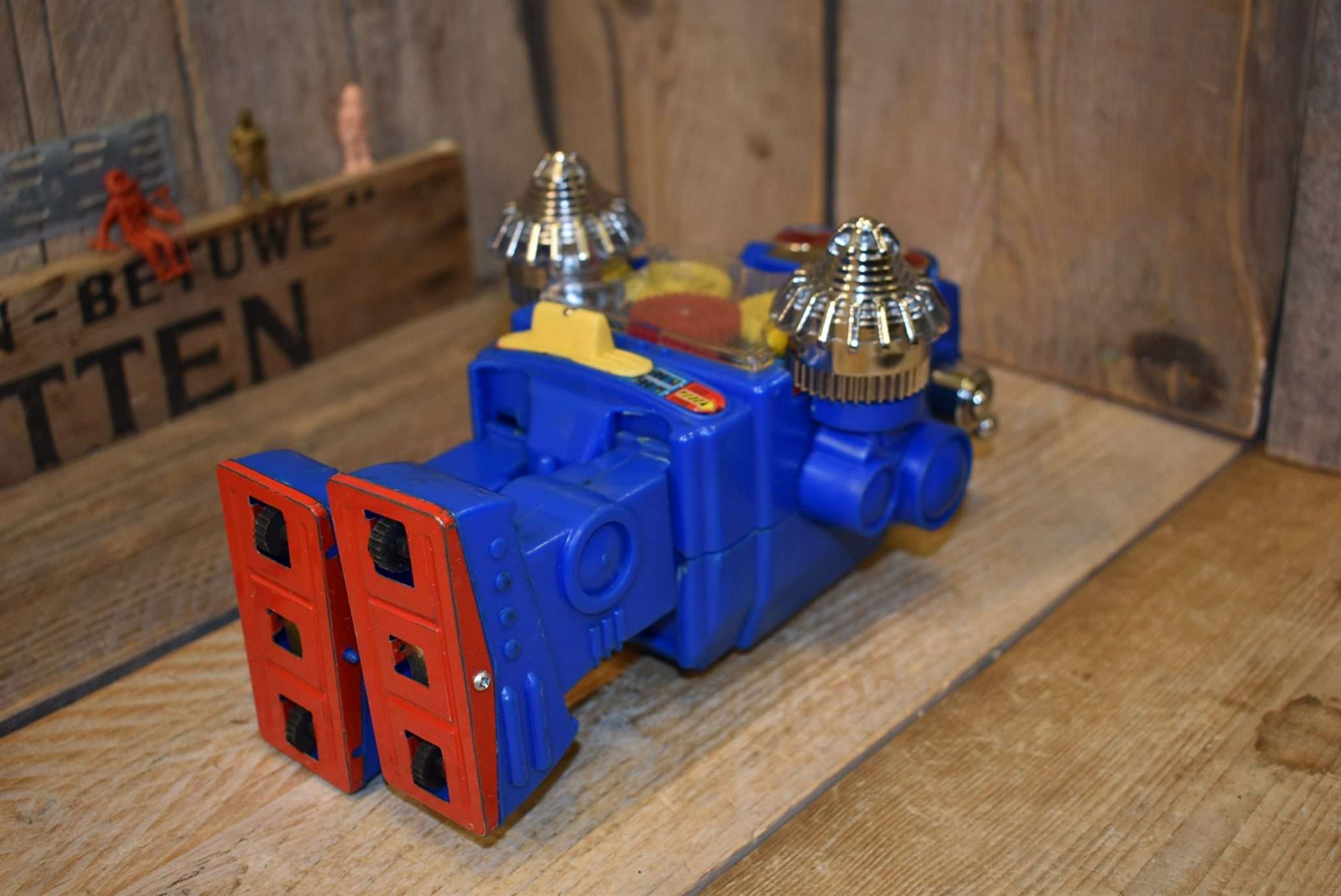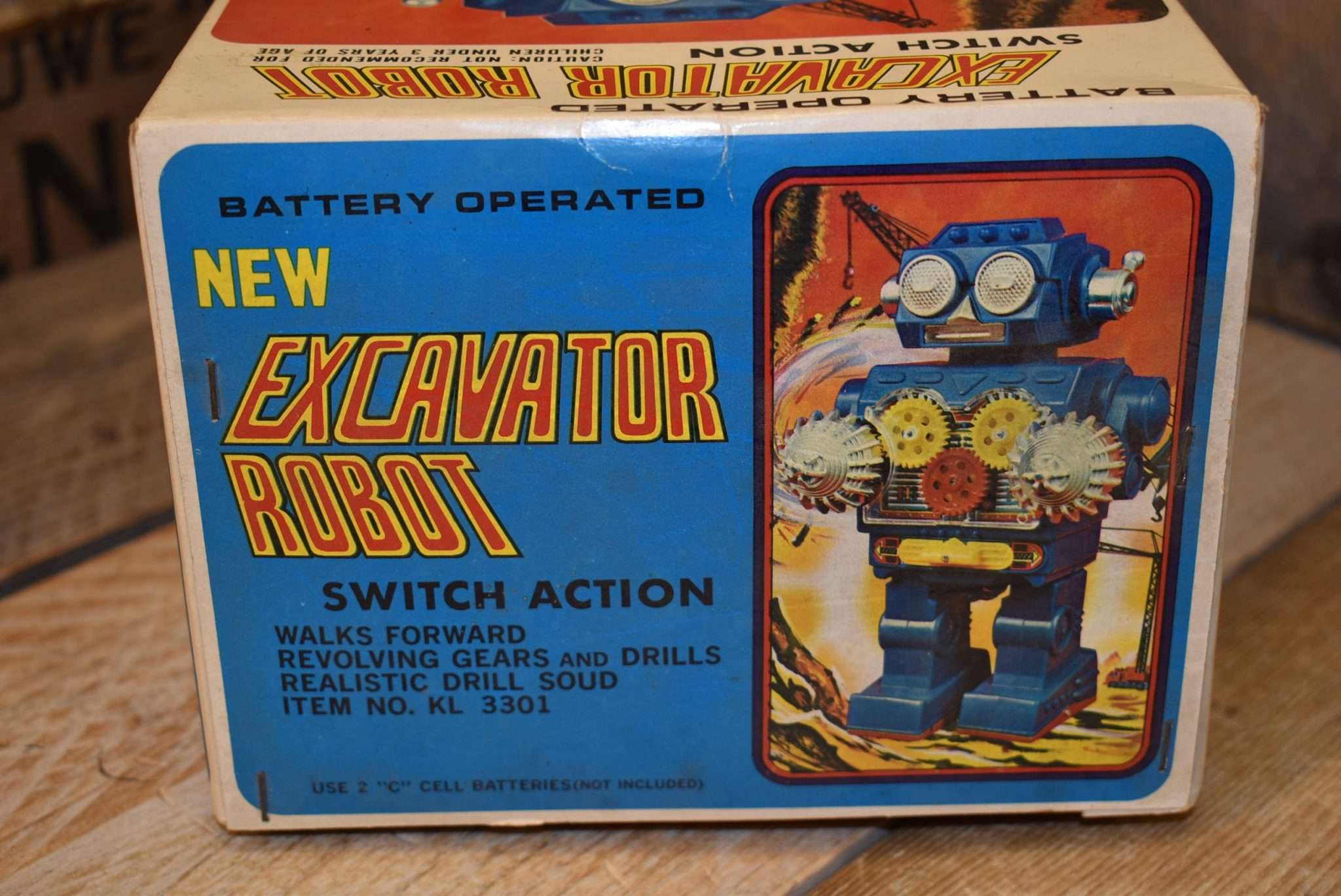 KL Taiwan – Excavator Robot.
The famous Japanese Robots were not only copied by themselves but also later in other countries like Taiwan for This Excavator Robot.
The biggest difference on this robot is that the Taiwanese added a very cool extra to the robot: Red Lighted Eyes and that was something this robot really needed, it makes the robot much much better looking.
Also made from plastic but lacking the extra function that allows the robot to shift between walking and walking with spinning gears..
The box is also directly copied from the Japanese Original but now wears the trademark: KL   made in Taiwan.
The robot runs on 2 C-Cells and walks forward with spinning gears and lighted eyes. Near mint to mint condition, unplayed with example in full working condition. No flaws to mention on this one. Accompanied by its original box with all the inserts. Box is near mint as well.
Very rare and scarce Taiwanese Version, seldom seen around.
CFP:  Contact me For Price     at       boogo.nl@gmail.com