Project omschrijving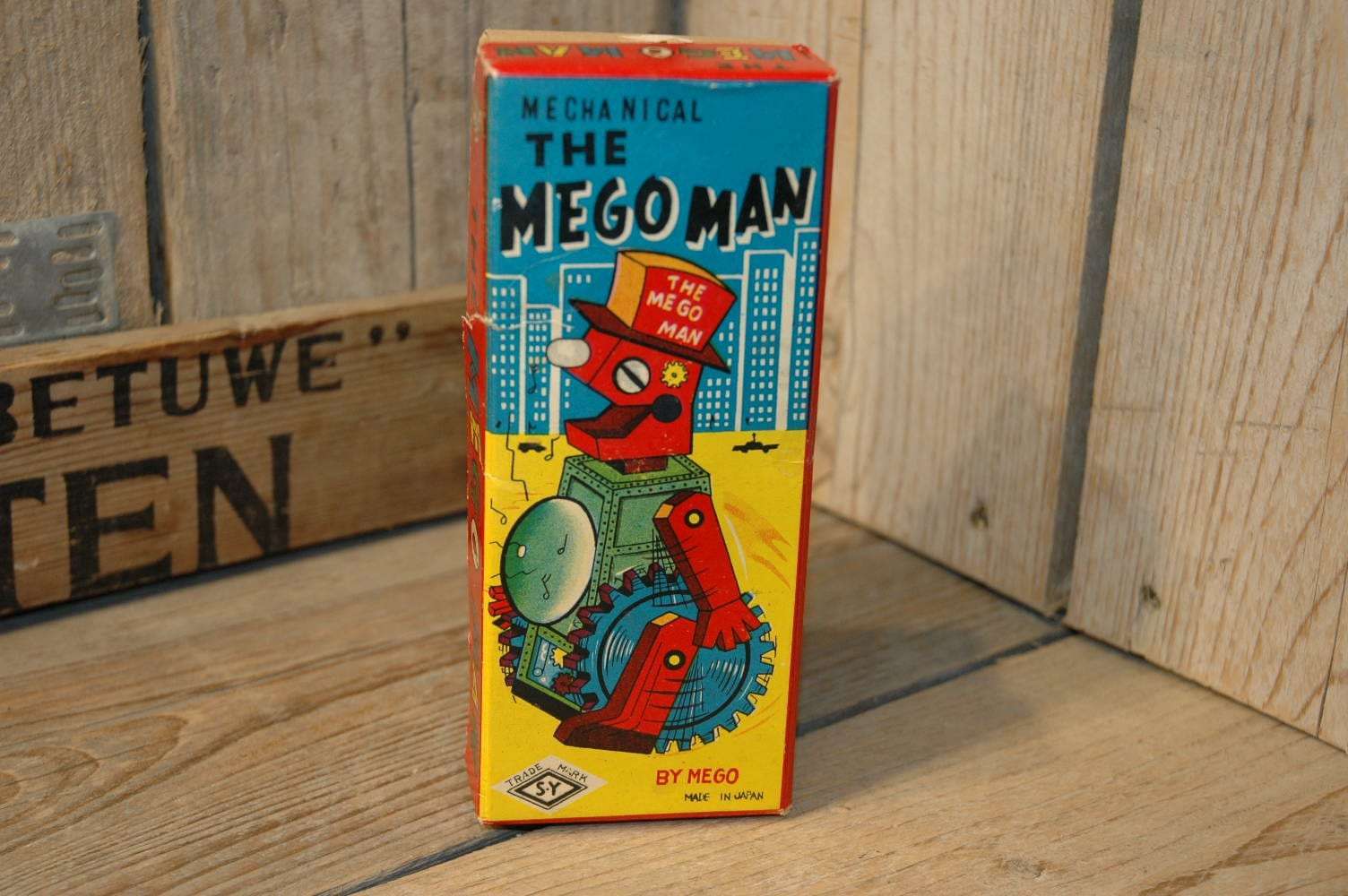 SY – Mego Man
This robot is for sure the "knock off" of the famous battery operated Electroman, also made by SY.
Made by the same manufacturer, SY in Japan in the early sixties.
This smaller windup robot found its roots by Ideals Mr Machine that was made in the US. The Japanese copied this robot in tin of which Electroman and Mego Man were born.
I found this Mego Man in an old toy shop in Italy Last year along with Electroman. I totally forgot about this example in all the Electroman hectic 🙂
Mego Man is driven by a clockwork mechanism and is smaller than Electroman. The robot share parts of the same litho with his bigger battery operated brother but is equipped by a bell instead of pistons.
Mego Man was made in 2 color variations. The common one has a red head and slightly different litho while this grey head version is harder to find and has the better litho for sure.
Condition of this hard to find robot is near mint to mint. The box is near mint as well and only a tear in one of the side panels is keeping it from higher grading.
Clockwork mechanism works fine and strong, no flaws to mention.
Scarce Grey head example of this awesome robot. Mego Man by SY. Hard to upgrade !
CFP: Contact me For Price      at      boogo.nl@gmail.com