Project omschrijving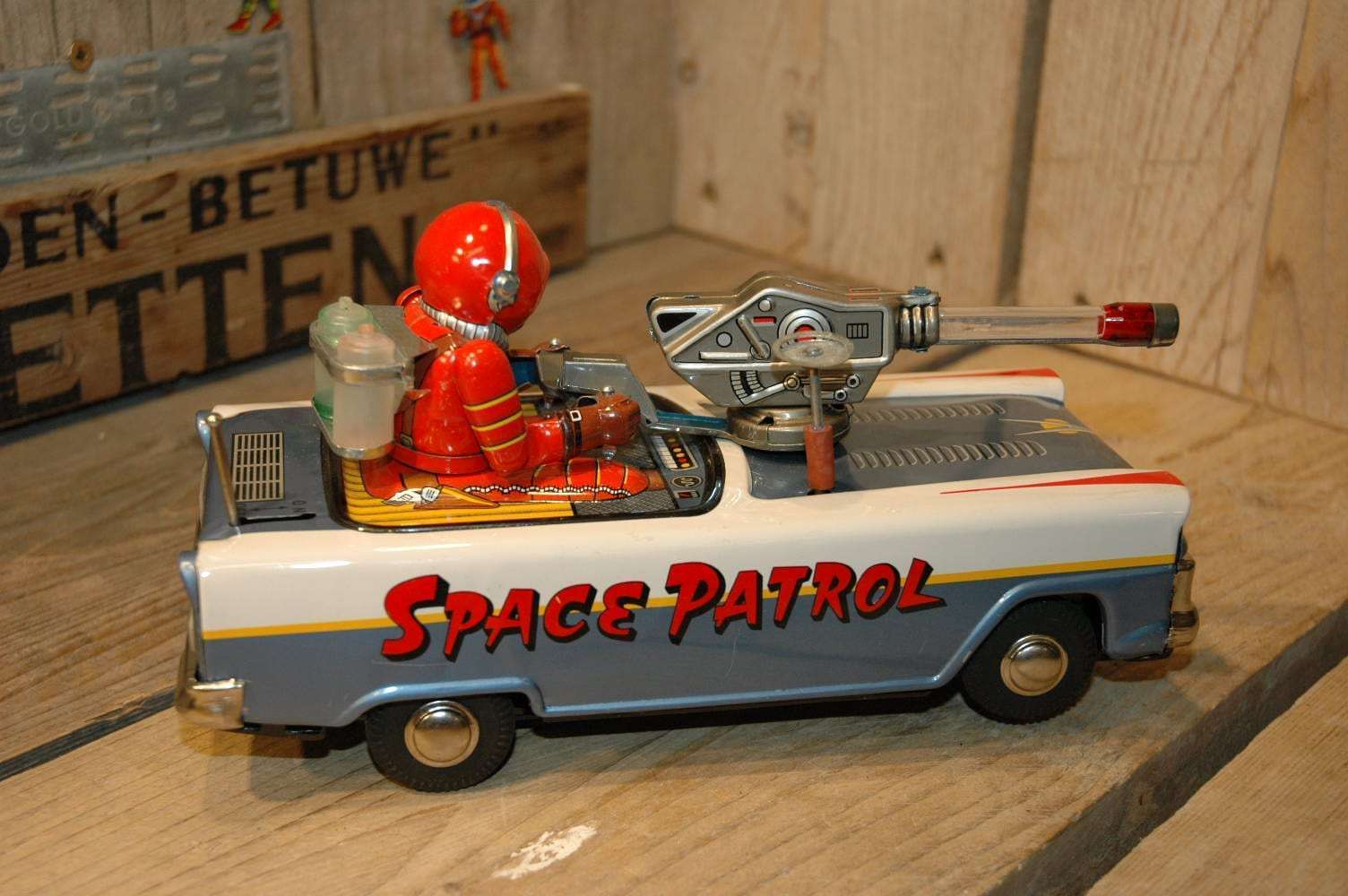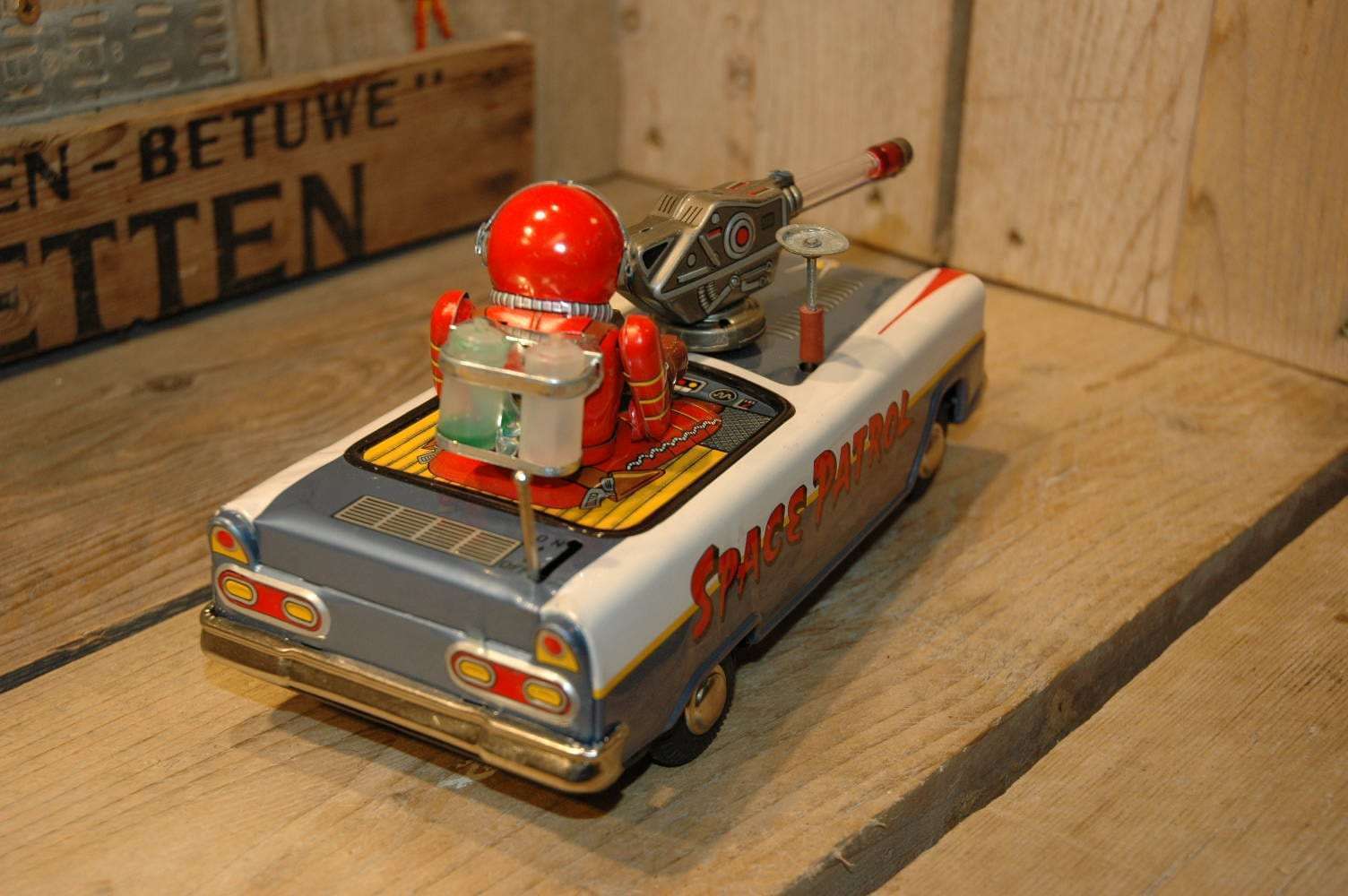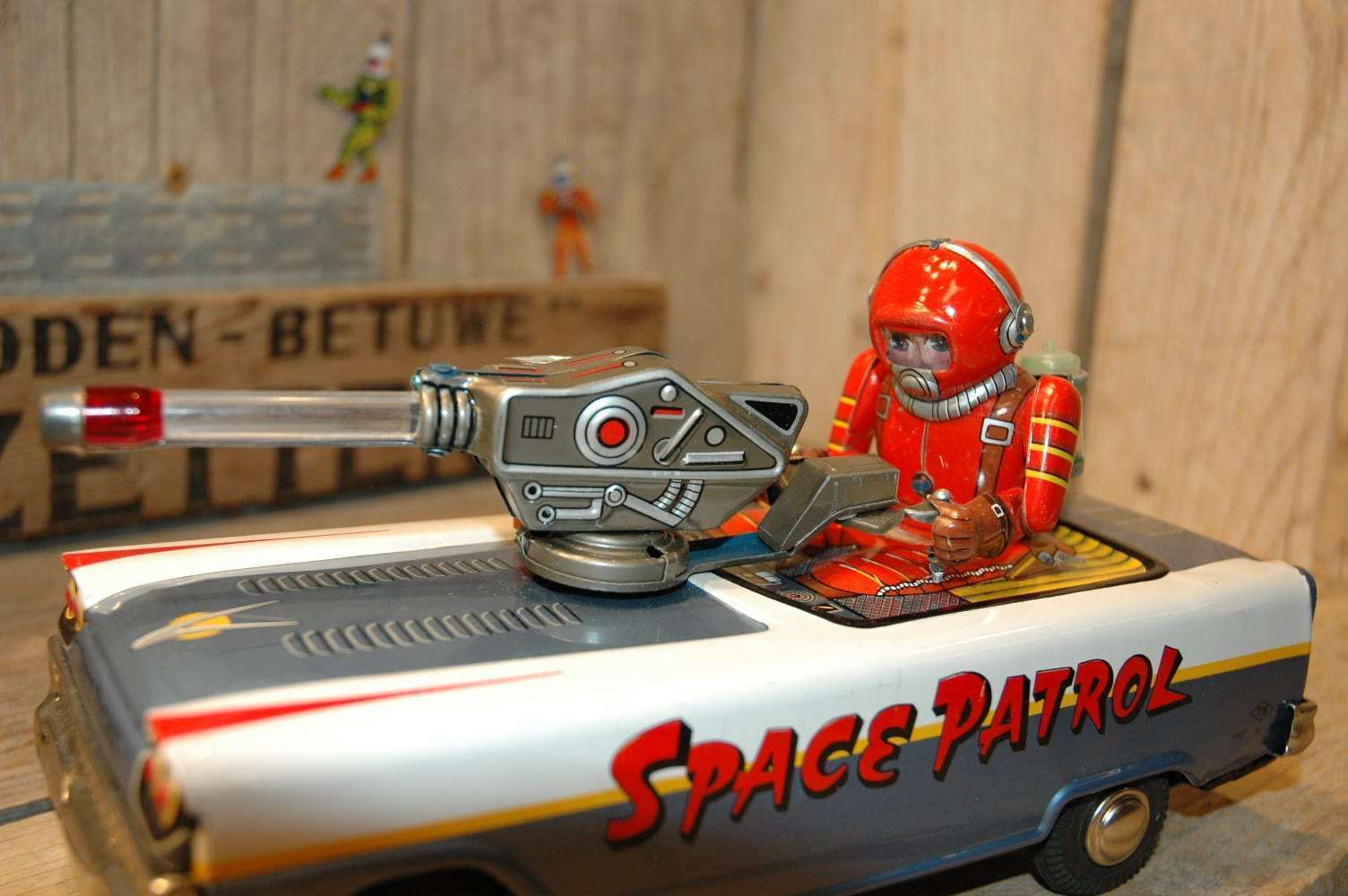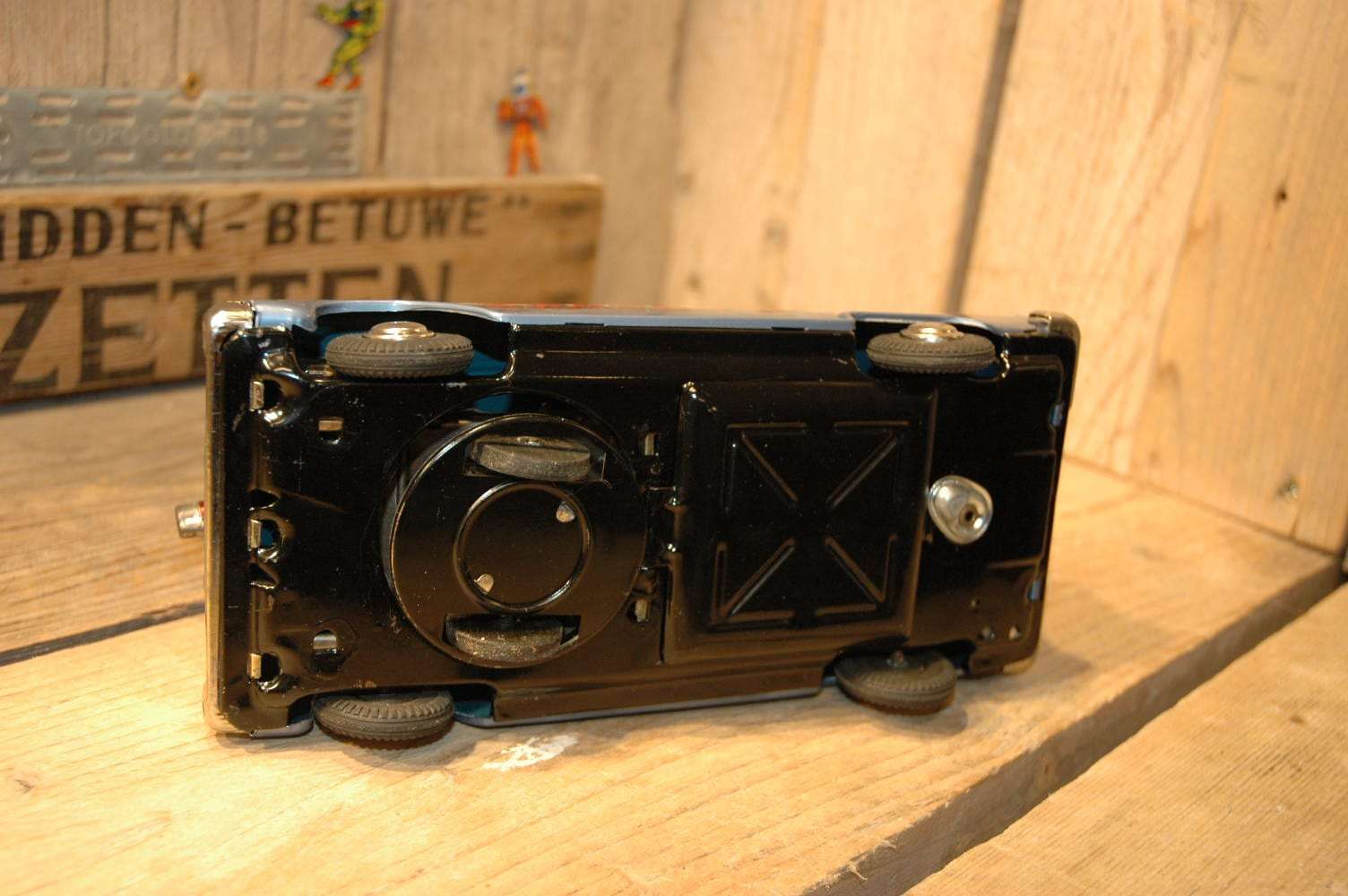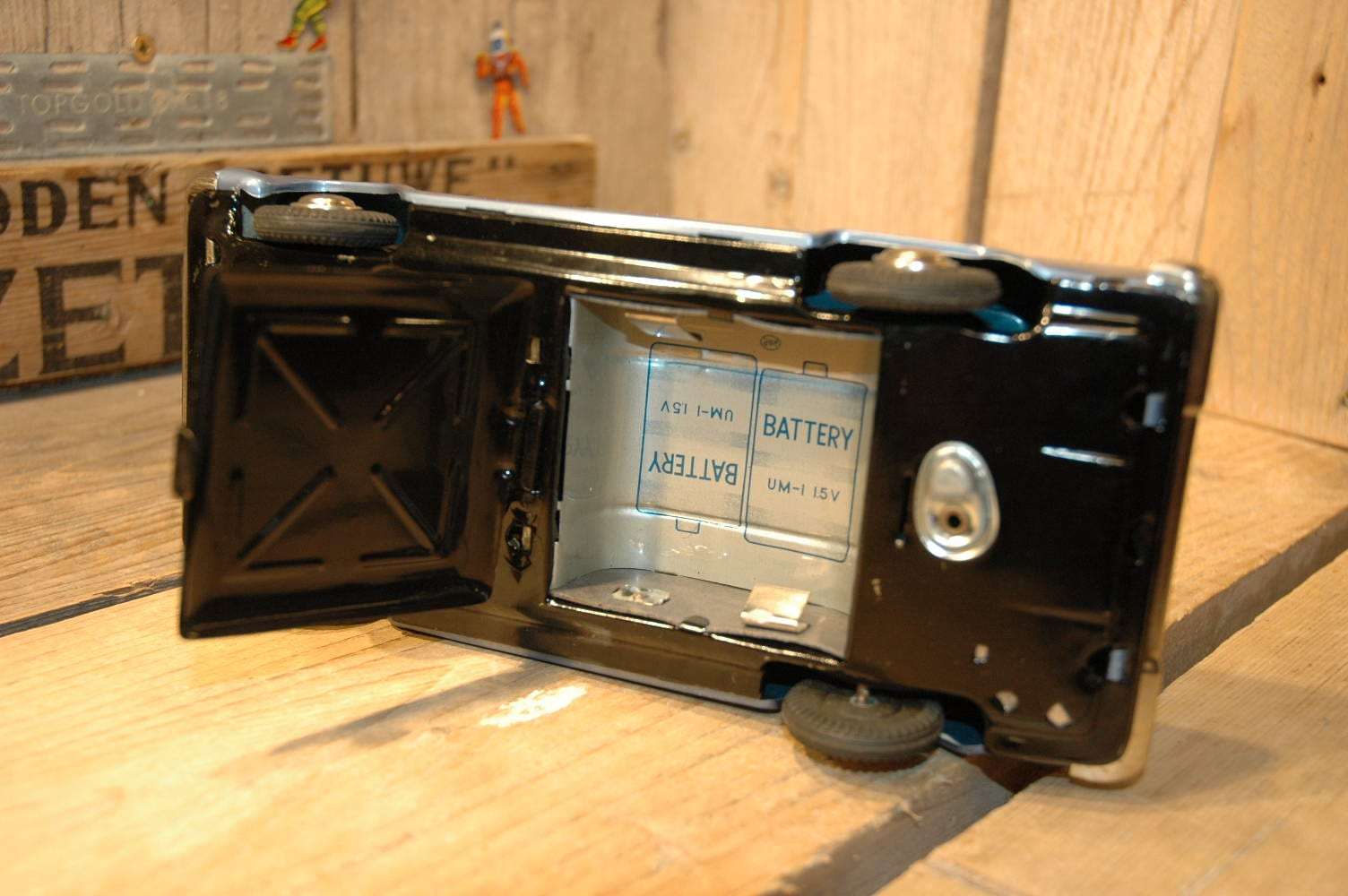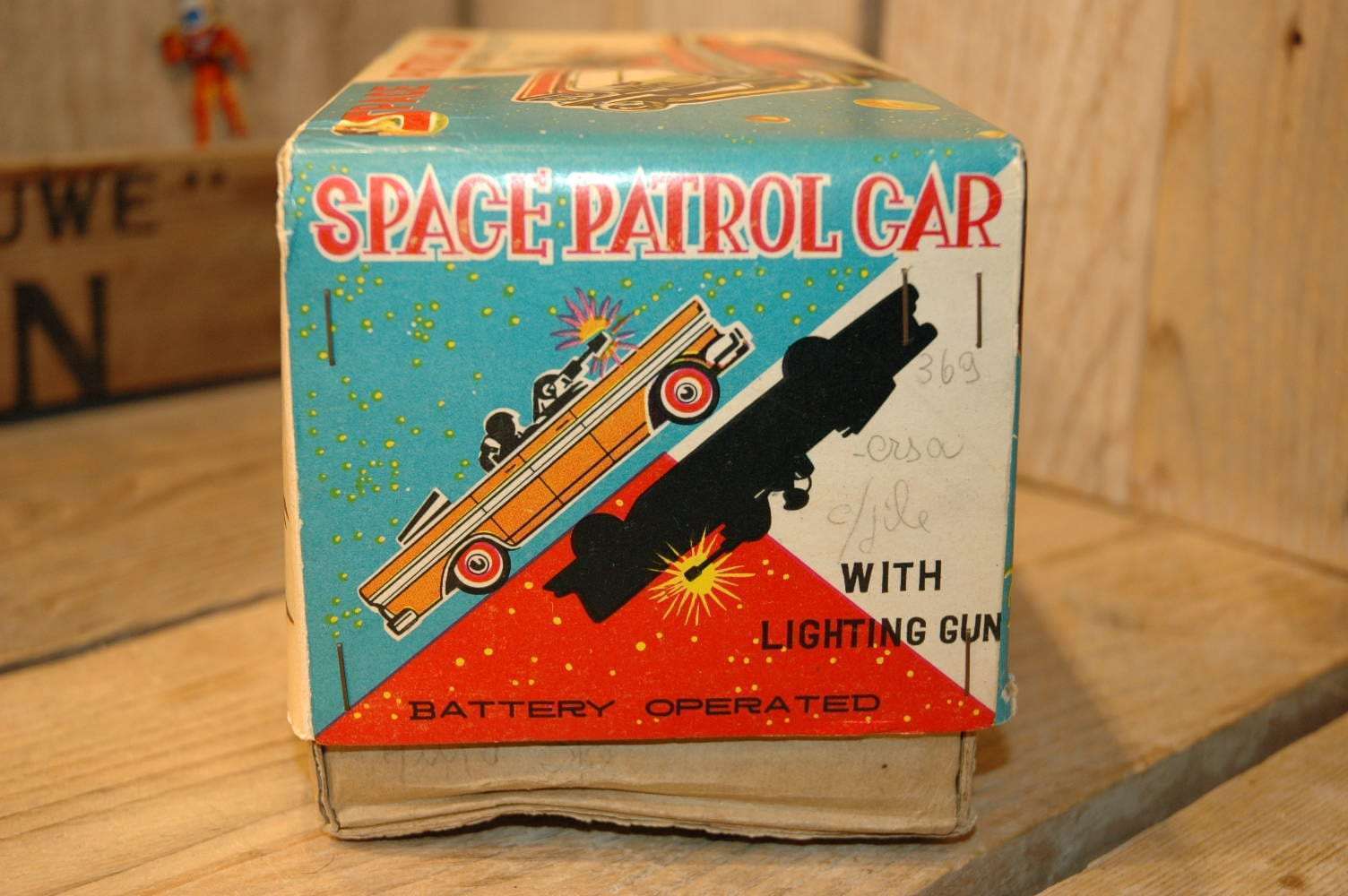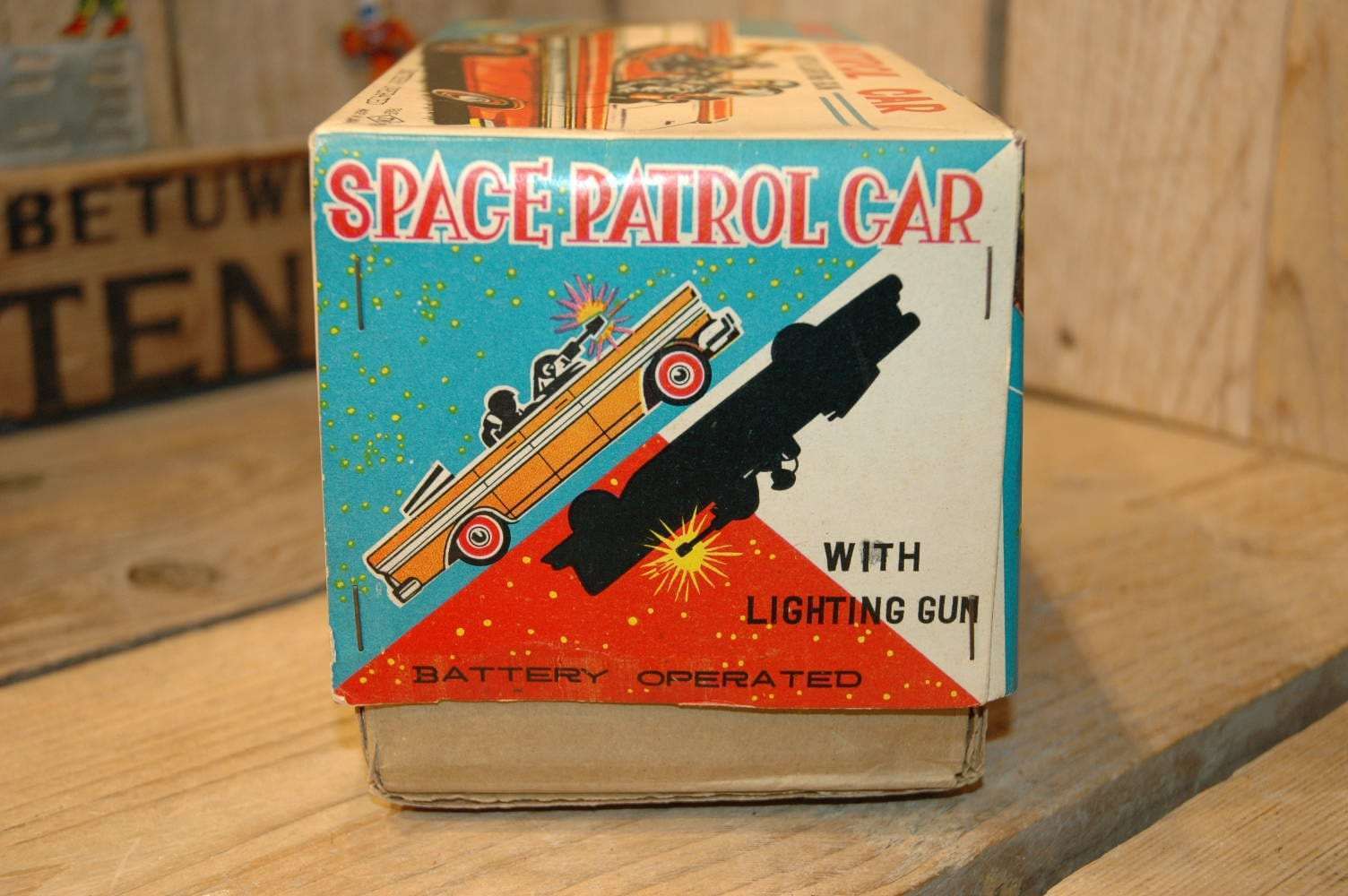 Nomura – Space Patrol Car.
To keep justice in outer space, nomura designed a special space patrol car. Imagine this car is driving on a lunar surface in a galaxy far far away. I think this is how the japanese designers must have seen things in the sixties 🙂
Of course the car was made in several variations and one of them was a space patrol car, driven by an astronaut in a red suit. The car is equiped with a big gun and the astronaut has special tanks on his back with red and green liquid.. guess he needs that to breath on that particular planet 🙂
Nomura`s Space Patrol Car is not that often seen in the open market. I had the toy a few times in my collection but always with issues or missing box and if you are able to find the box… its mostly in bad condition.I can not remember i have ever seen a minty toy and box until…. a couple of weeks ago..
I was contacted by some of my italian friends who found this space patrol car… and WOW….. Unused, unplayed with… minty in ditto original box.
The car is battery operated and takes 2 D-Cell batteries. The gun swings from left to right and lights up with ratata sound. The car hoovers around with mystery bump and go action… fantastic to to see in action. I can be VERY short about the condition: near mint to mint car and box. Only flaw to mention is that one of the containers on the astronauts back is missing the liquid and needs a refill.
The car works fine and strong, in absolute STUNNING condition. The box is near mint… the best i have EVER seen for this toy by far ! Very scarce toy and exceedingly scarce in this minty condition.. NO upgrade EVER needed on this one… a real treasure !
CFP:  Contact me For Price       at      boogo.nl@gmail.com