Project omschrijving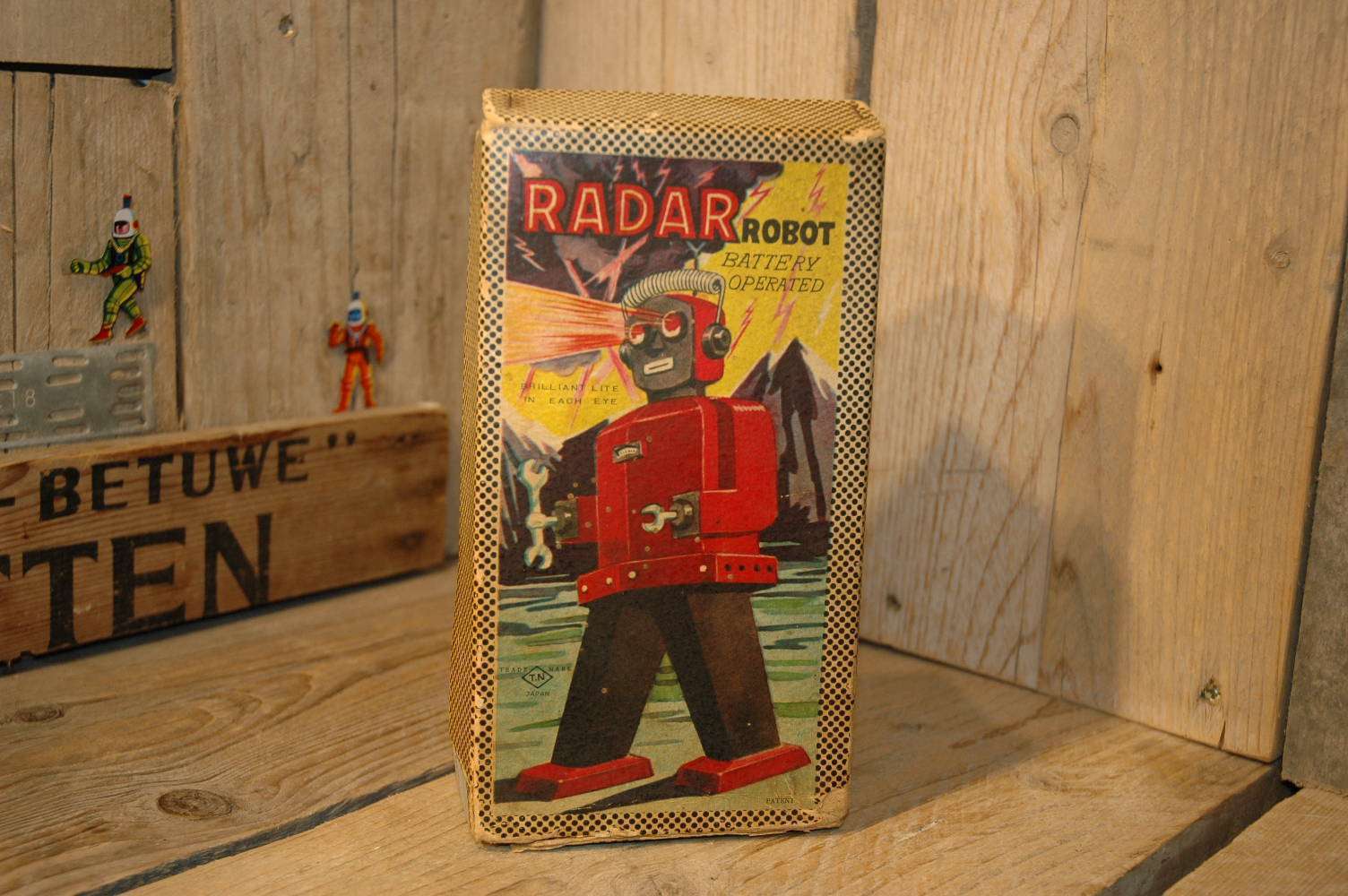 Nomura – Radar Robot
This Radar Robot was made in Japan by Nomura in the late fifties. Made in several variations but mostly found in blue, grey or a combination of blue and grey. This one is is the most rare version with a brown body red head and hands and black feet.
This robot was found on an attic by the first owner of the robot, It was his childhood toy and he looked for it for many years. When they had to clean out the attic because there was a leak in the roof, he found the robot from his childhood again. it was hidden under old clothes and packed in an old newspaper that was dated at 11th november 1974 🙂
The robot survived its time on the attic very well and thank god, the leaking roof did no damage to this toy. The robots condition is excellent, complete and original and in perfectly working condition. Even better is that also the box was found. The corners are loose but the frontpanel is close to perfect… A very nice example of this beautifully robot and box.   Excellent robot and ditto box.
Hard to find variation of this much looked for robot.
CFP:  Contact me For Price      at       boogo.nl@gmail.com