Project omschrijving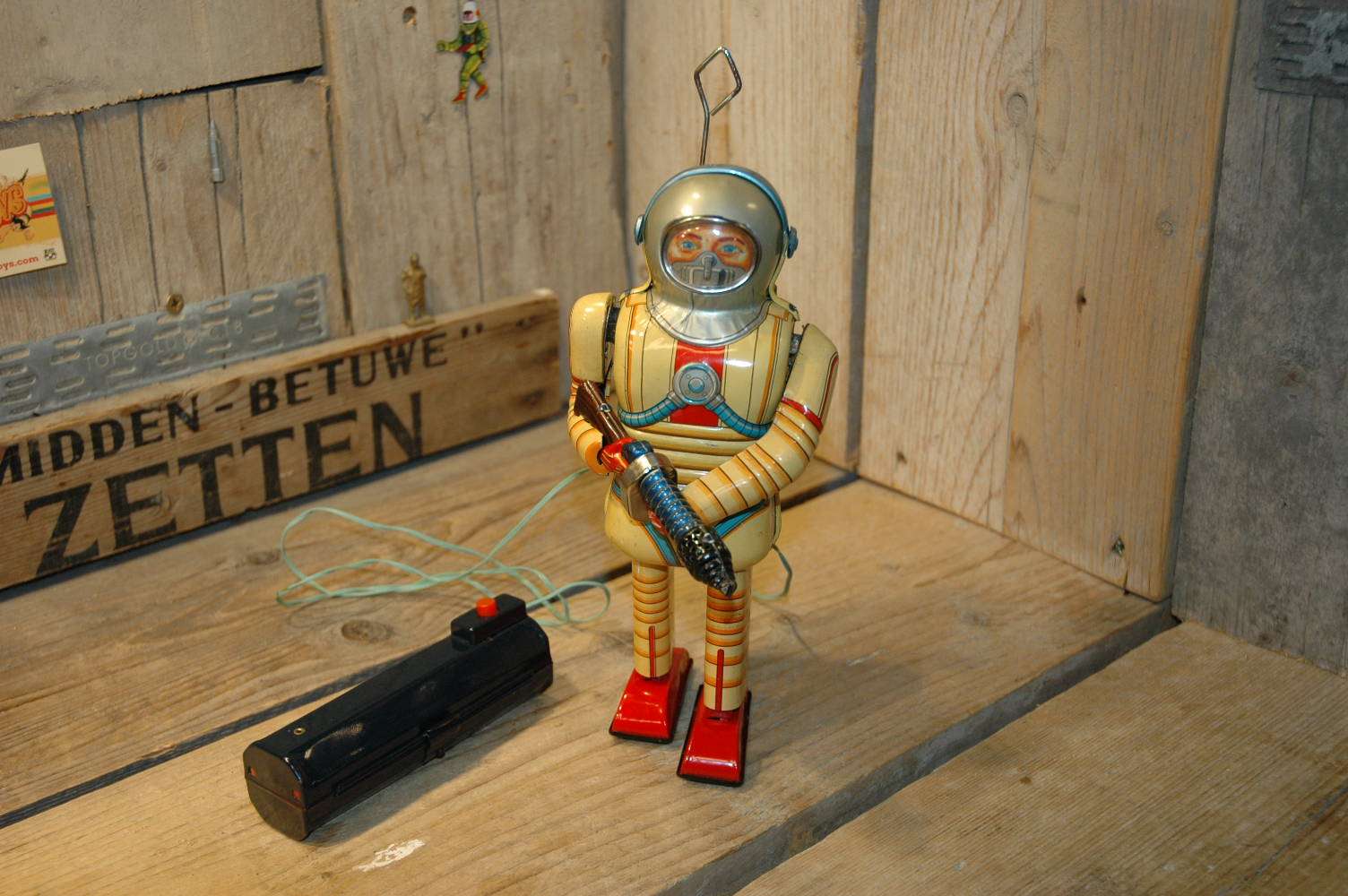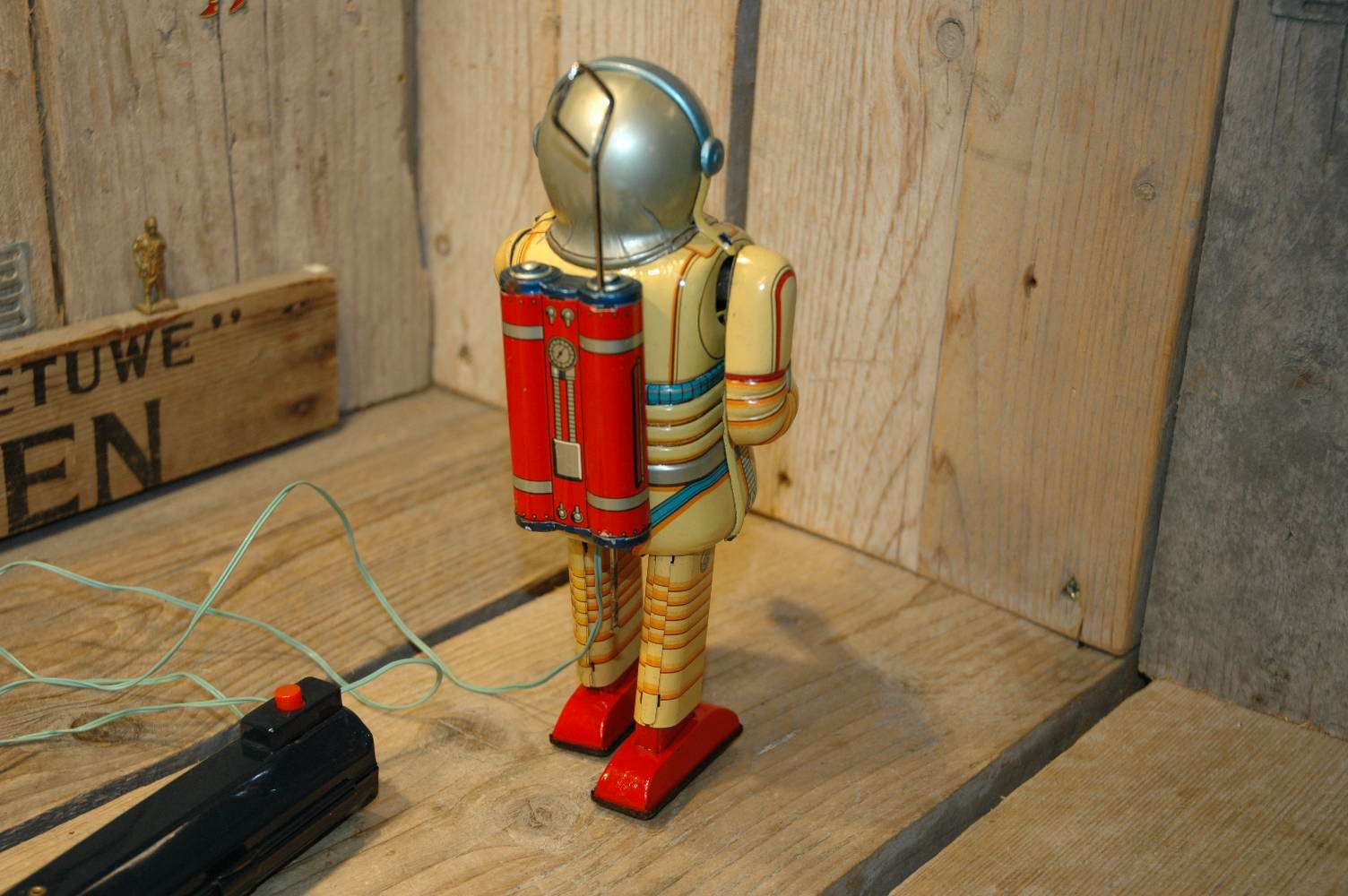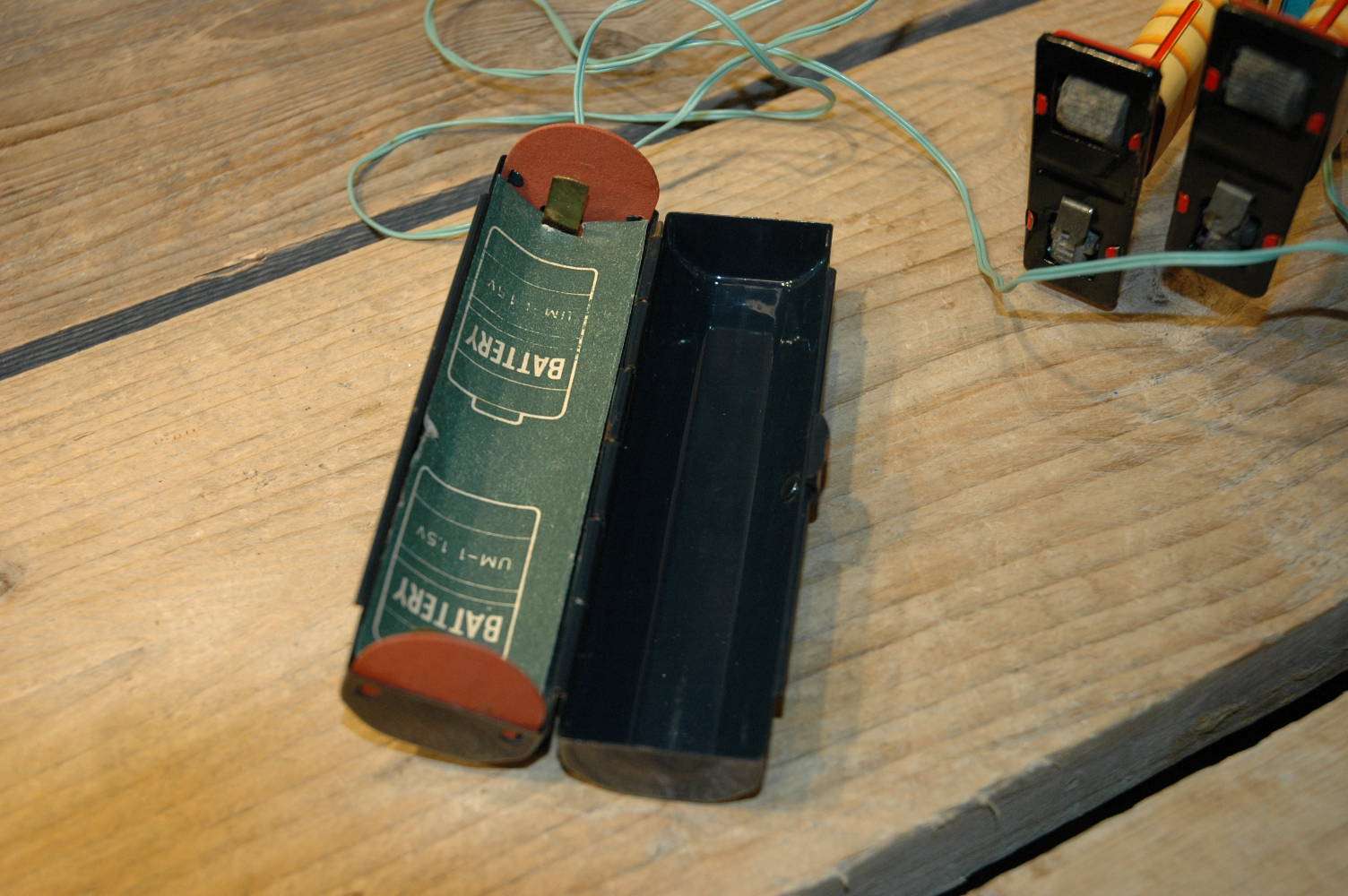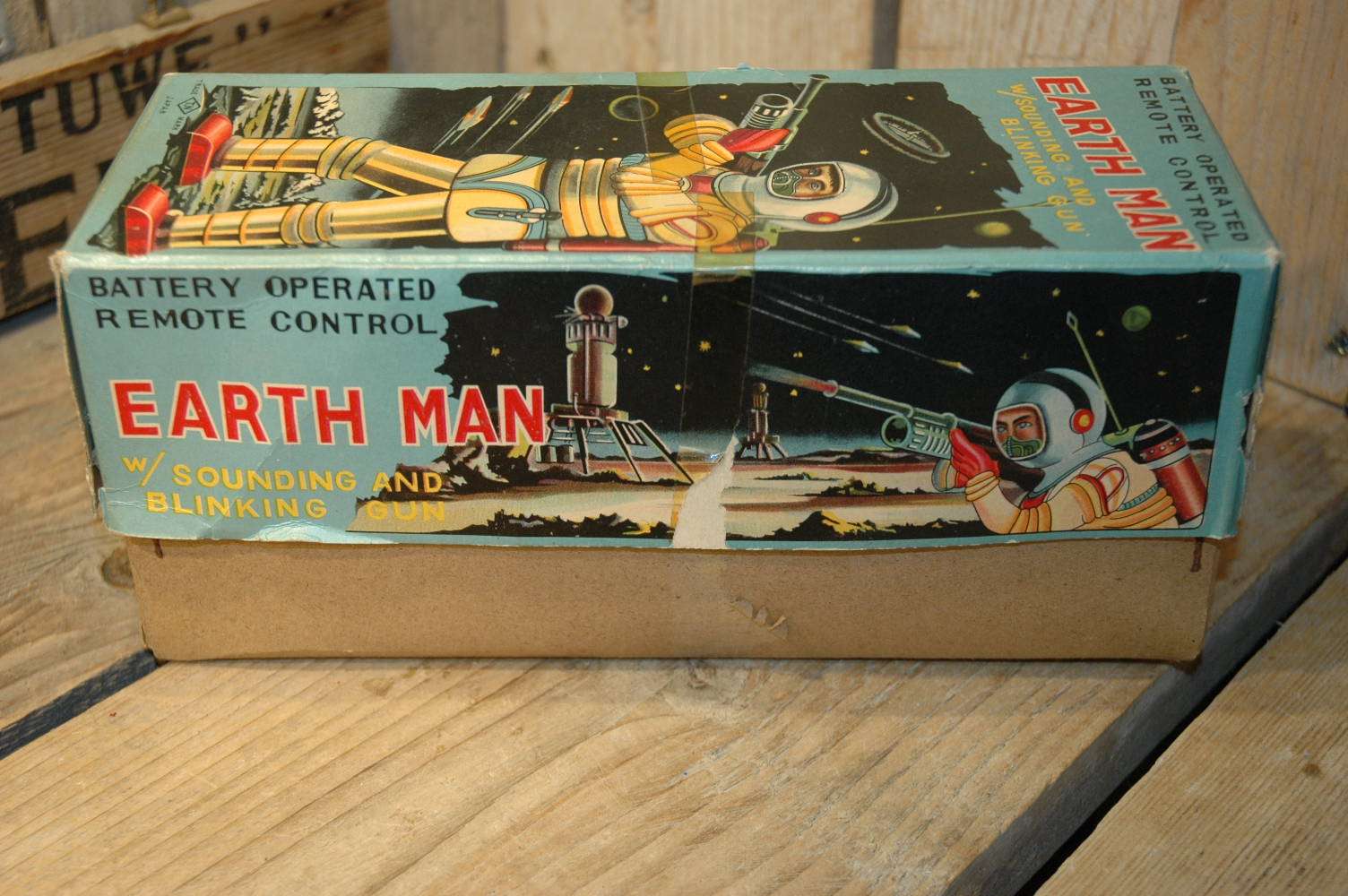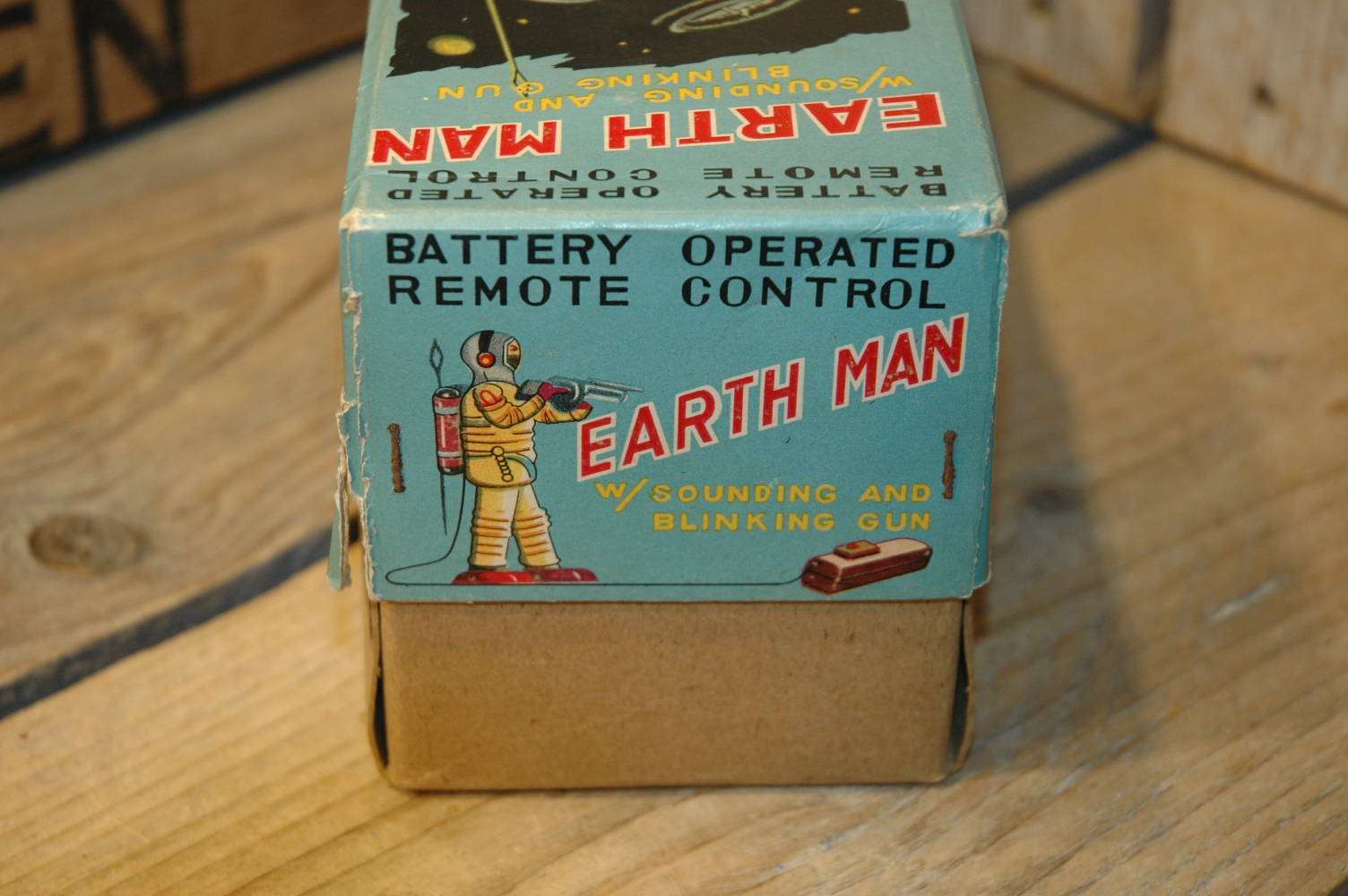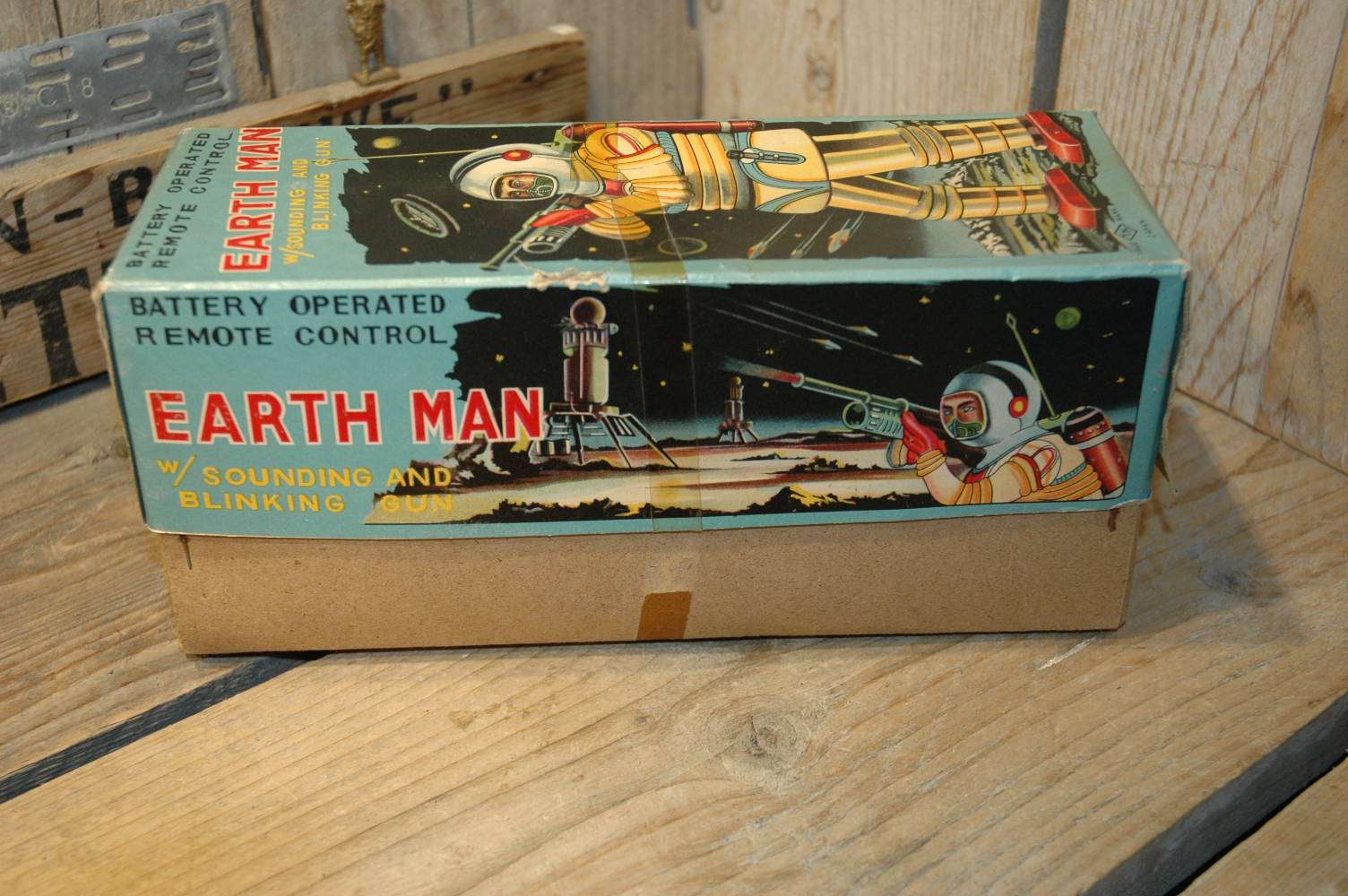 Nomura – Earthman.

Nomura`s Earthman was made in the early sixties in Japan by Nomura. The same platform was used for some other astronauts as well.  Made out of lithographed tin and battery operated, driven by a remote control that takes 2 D-Cell Batteries. The astronaut is made out of lithographed tin with walking action, raising gun and lighted action in the gun when the astronaut raises it.
Of course this robot was found in Italy.. ( where else ! 🙂 I located it in the summer of 2019 but it arrived here some months later because of the vacation time. I have been looking on the internet for 2 days now to determine if the Remote is original for this robot or not.. of course you would expect the green C-Cell remote but.. this robot was also made with this dark blue remote. I was able to found some pics of the robot with the same remote as this one and I believe i had this astronaut before also with the same remote. I contacted the seller and he was sure the robots remote was never replaced…
The condition is excellent plus !. The robot is all original and complete and works fine. There is some normal playwear throughout the robot. Earth man has never been messed with before and is original and complete with its original wire and remote. Even better is the fact that the robot comes with its seldom seen original box ! the condition of the box is excellent as well with some minor wear and tears as shown in the pictures. There is old taping as well.
A very nice and perfect example of this hard to find astronaut with original box.
CFP:  Contact me For Price      at        boogo.nl@gmail.com