Project omschrijving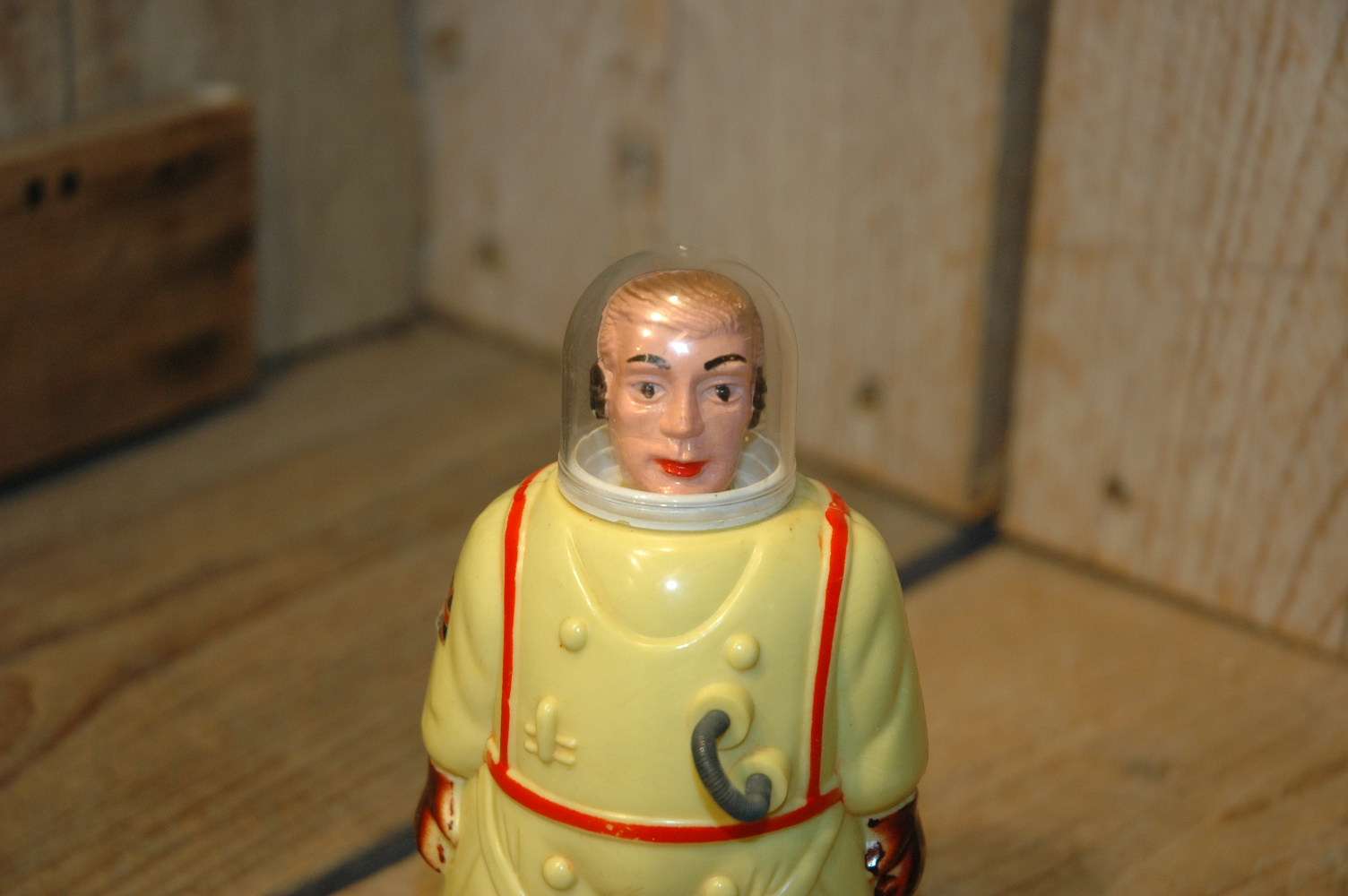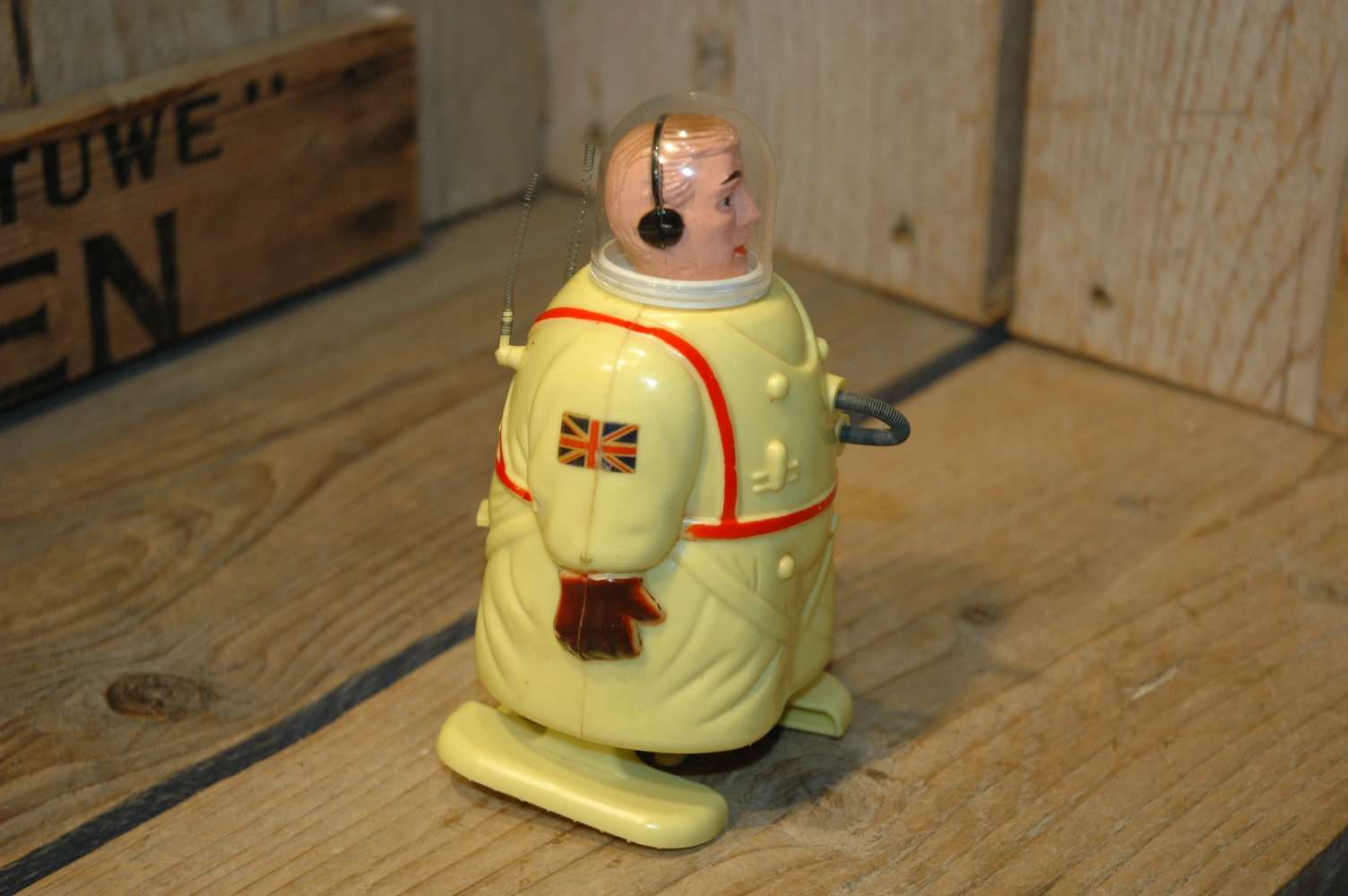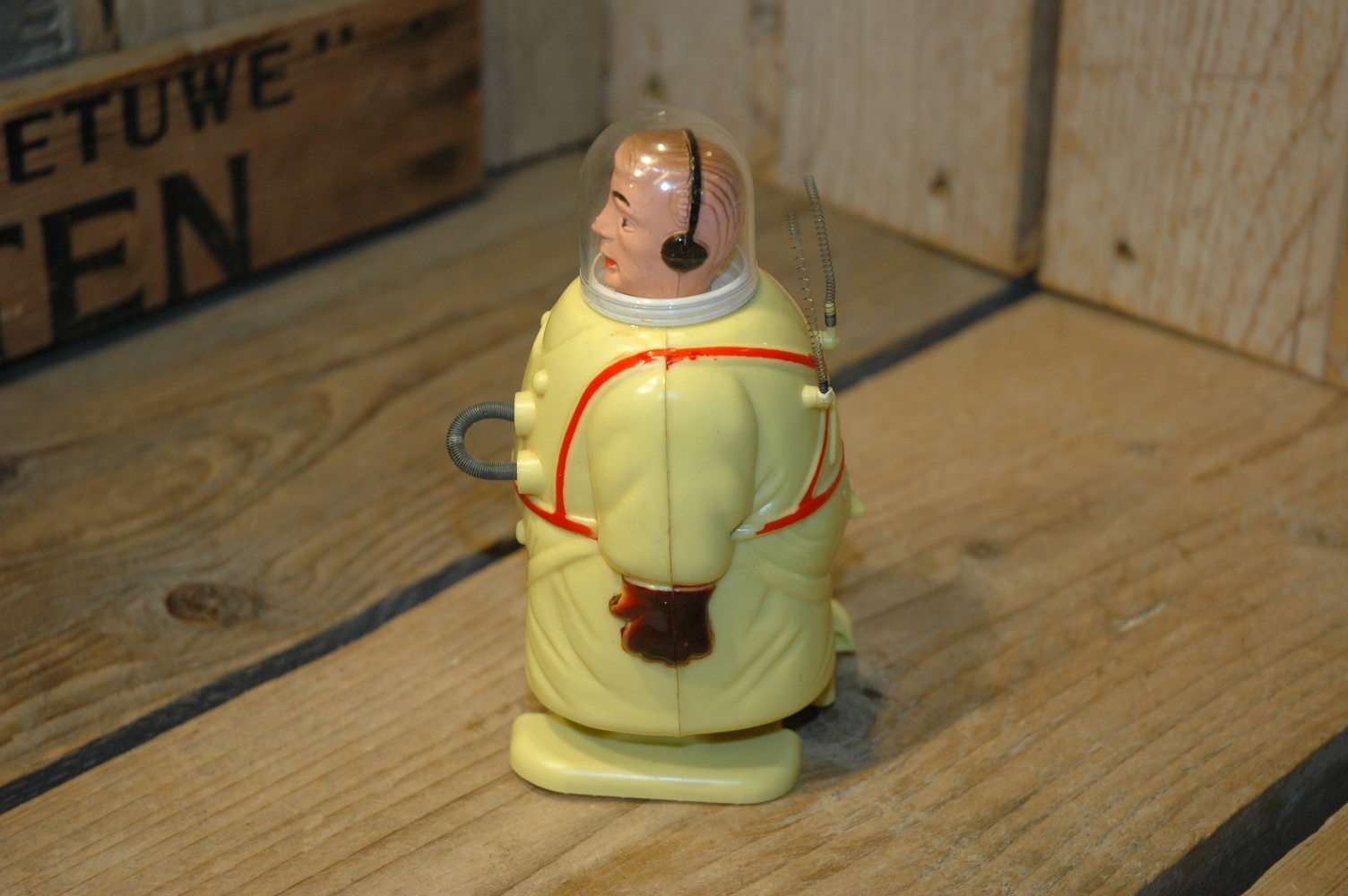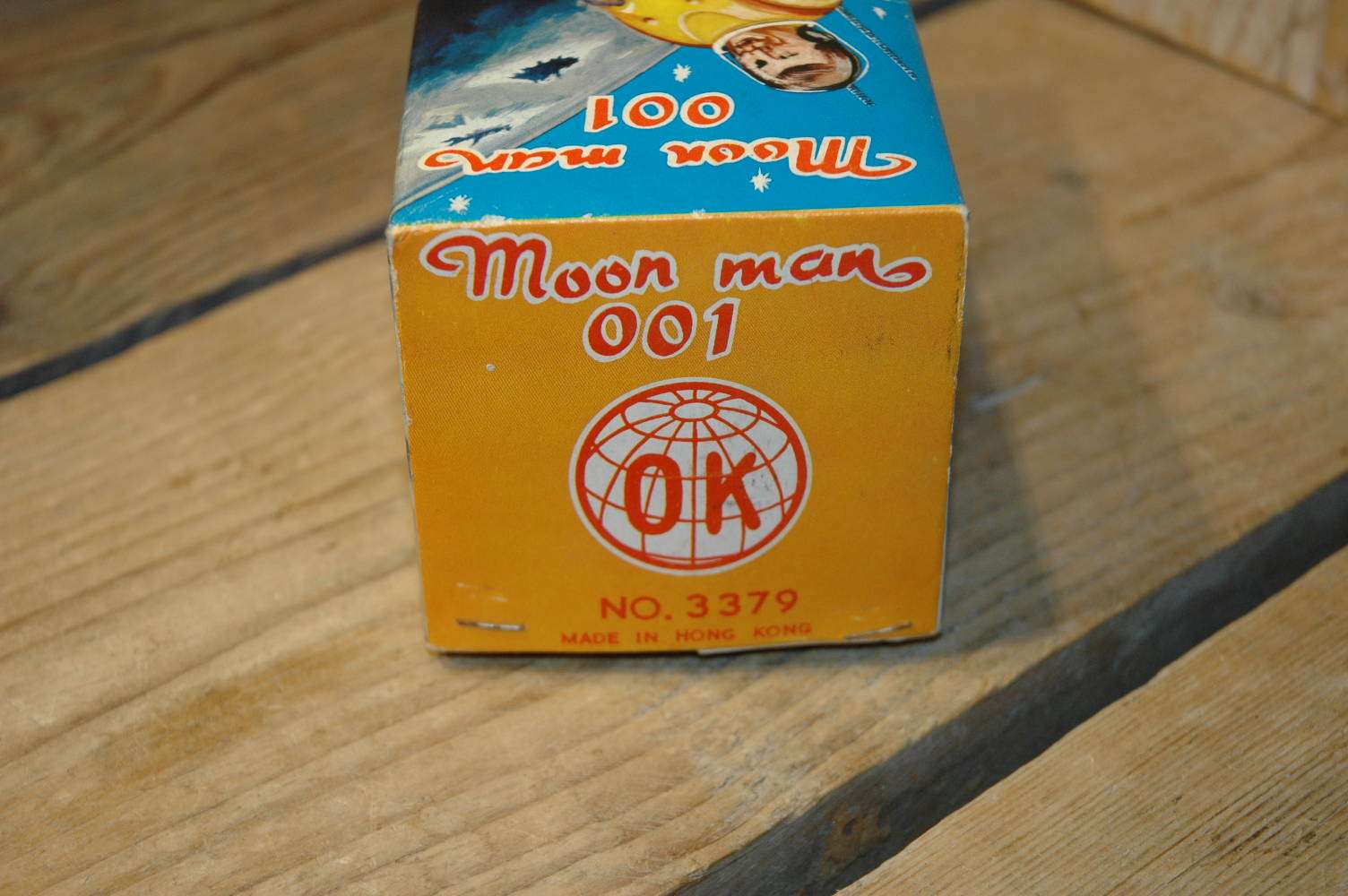 Hong Kong – Moon Man 001
Perhaps one of the most ugliest astronauts in the scene.. but.. that makes it also interesting. Moon Man 001 made in HongKong in the seventies is plastic made and battery operated.. almost made to break .. fragile robot.. fragile mechanism and almost impossible to put the battery in place without doing any damage.. its really a miracle these robots ever survived…
And a miracle it IS because I believe you only see these as old store stock… have not often seen a played with one… not that i can remember.
This example is near mint and only a minor repair on one of the antenna bases at the back is keeping it from being mint.
works fine and strong.. comes with original box and inserts…
If you are looking for the best.. then this one IS the one to add to your collection !
CFP: Contact me For Price       at          boogo.nl@gmail.com