Project omschrijving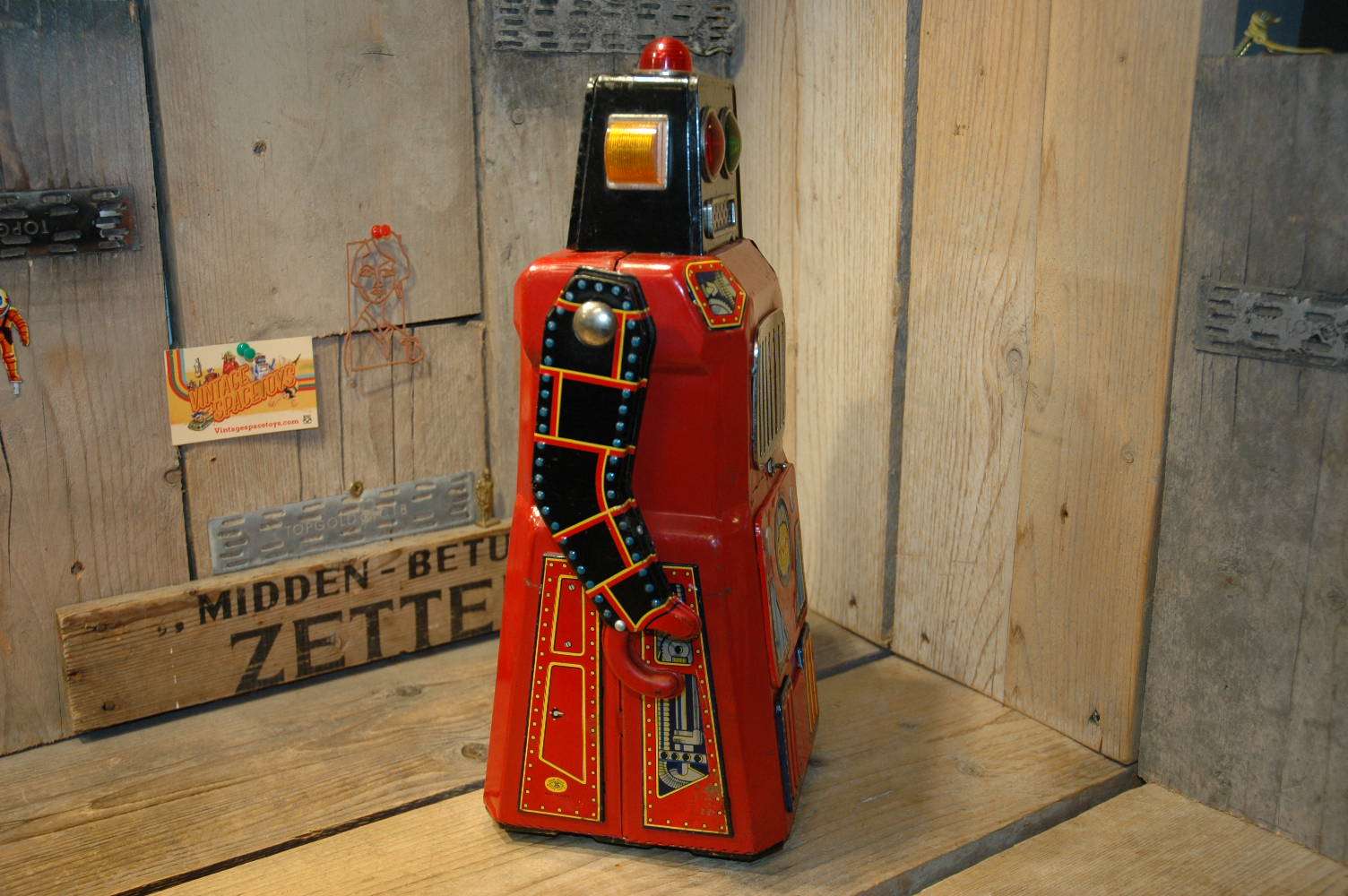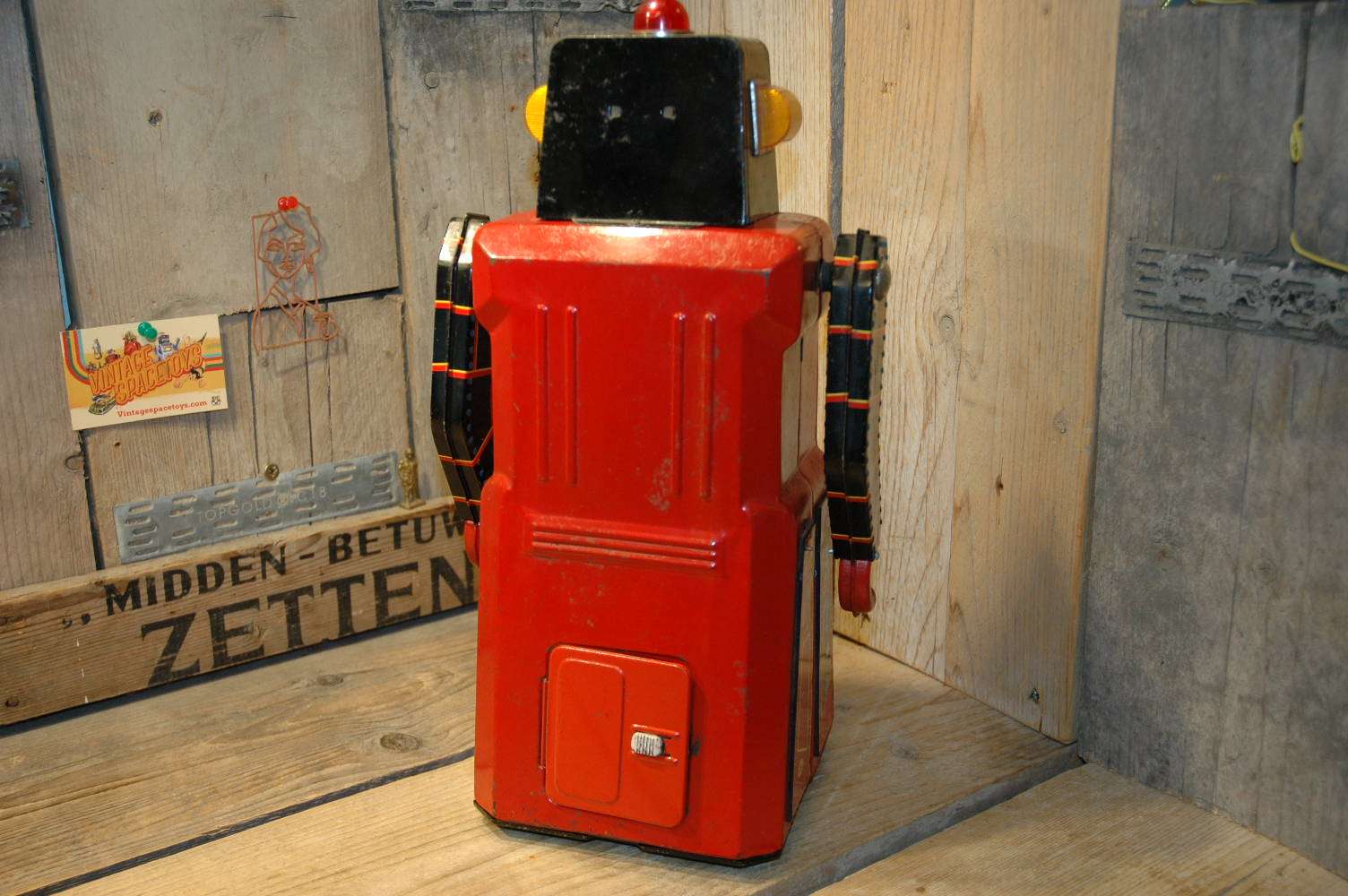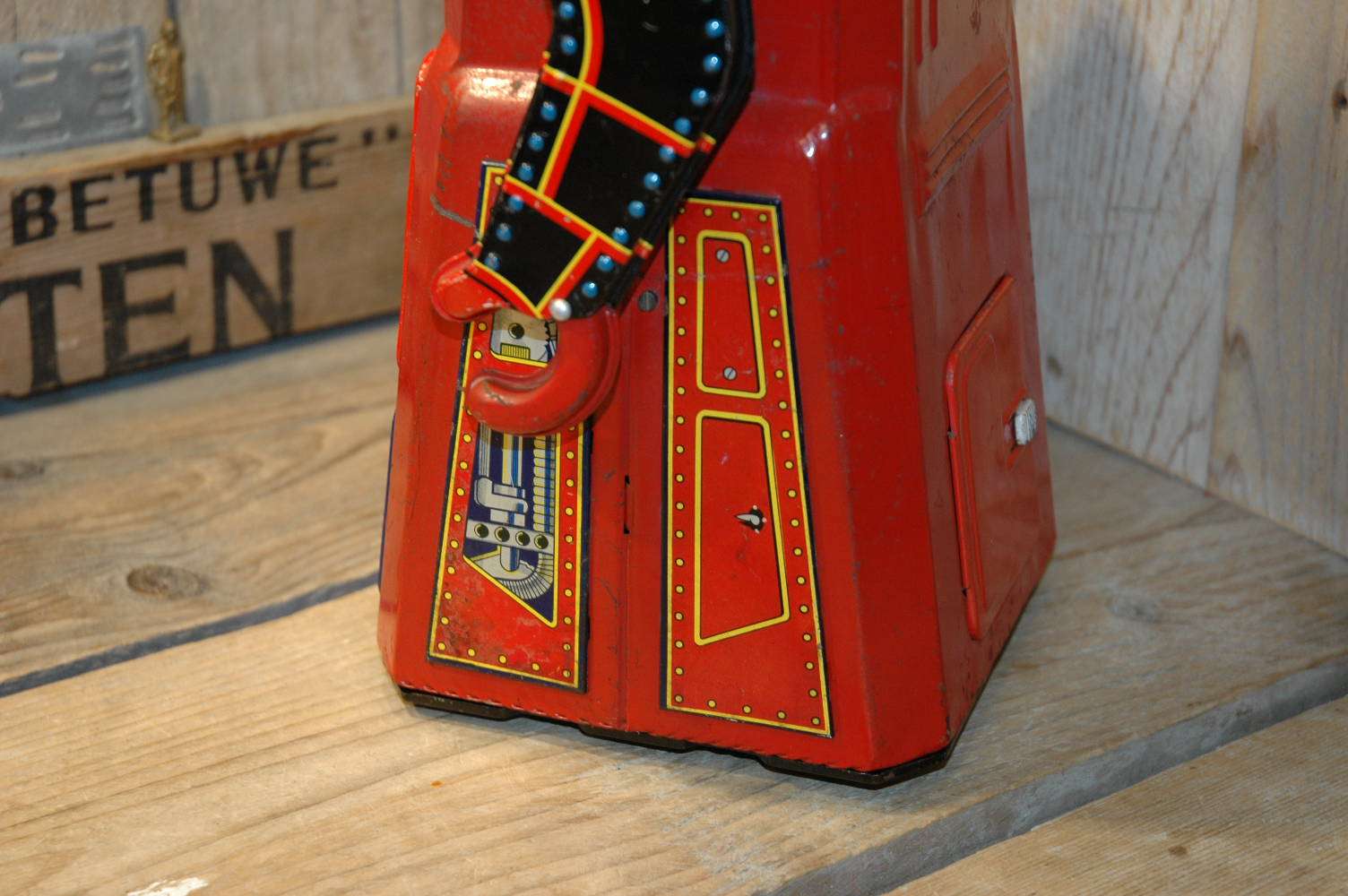 Modern Toys – Giant Sonic Train Robot
Every time my son brings a new friend at home to play with ( he is eight ) we end up at my attic to look at THE ROBOTS that are displayed there. My son is infected just like me and knows most of the robots by name. his friends however have never seen a tin toy robot before and after a few minutes, when they are able to talk again I always ask them THE first question:
" IF ( i dont say you may ) you have to choose ONE robot, which one would it be….
Surprisingly the TRAIN is the robot that is the absolute number ONE.
I think out of 10 children, 4 or 5 would have picked the Train Robot.
Interesting or not, its cool to know 🙂
( if the kids looked well enough I let them bow for my Gang of Five and then they have to leave and start playing in the real world 🙂 ahaha ( just kidding 🙂
Ok, here we go with the useful information:
Build in the early 1960`s by Masudaya ( modern Toys ) in Japan. This proud member of the famous "Gang of Five"  is the only one of the gang that shares its body with its "brother" but has a totally different head. Train Robot ( called this way because of the sound it makes, whooo whooo, just like a train 🙂  is equipped with mystery bump&go action, lighted mouth section, lighted eyes and ears and also the dome on its head is lighted. Train robot was made with 2 different mechanisms inside. The annoying one, who whistles and the better one that makes the whoo whoo sound smoothly. ( This one ! 🙂
When switched on, the robot starts to explore its surroundings and makes a loud whoo whoo sound and his mouth, eyes and ears blink. Again this is a gangmember with outstanding litho that is never seen again on any robot other than the gangmembers.
The condition of this Giant Sonic Train Robot is very good to excellent. The robot is all original and complete and works fine with all the actions, lights and sound. The robot shows play wear and has some light scratches and spots throughout the body.  Overall still a very nice example of this famous gang member.
Contact me for Price      at:              boogo.nl@gmail.com