Project omschrijving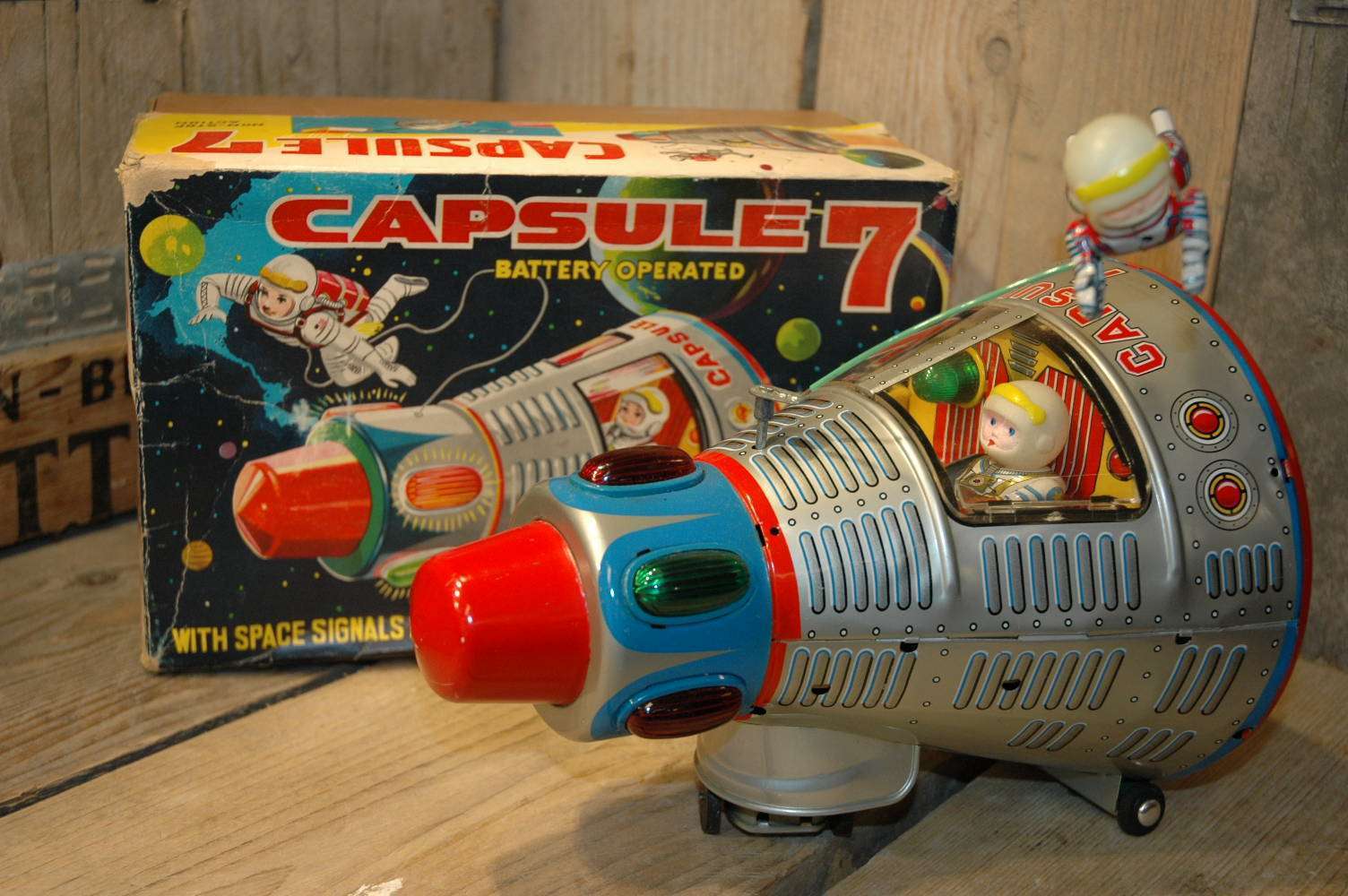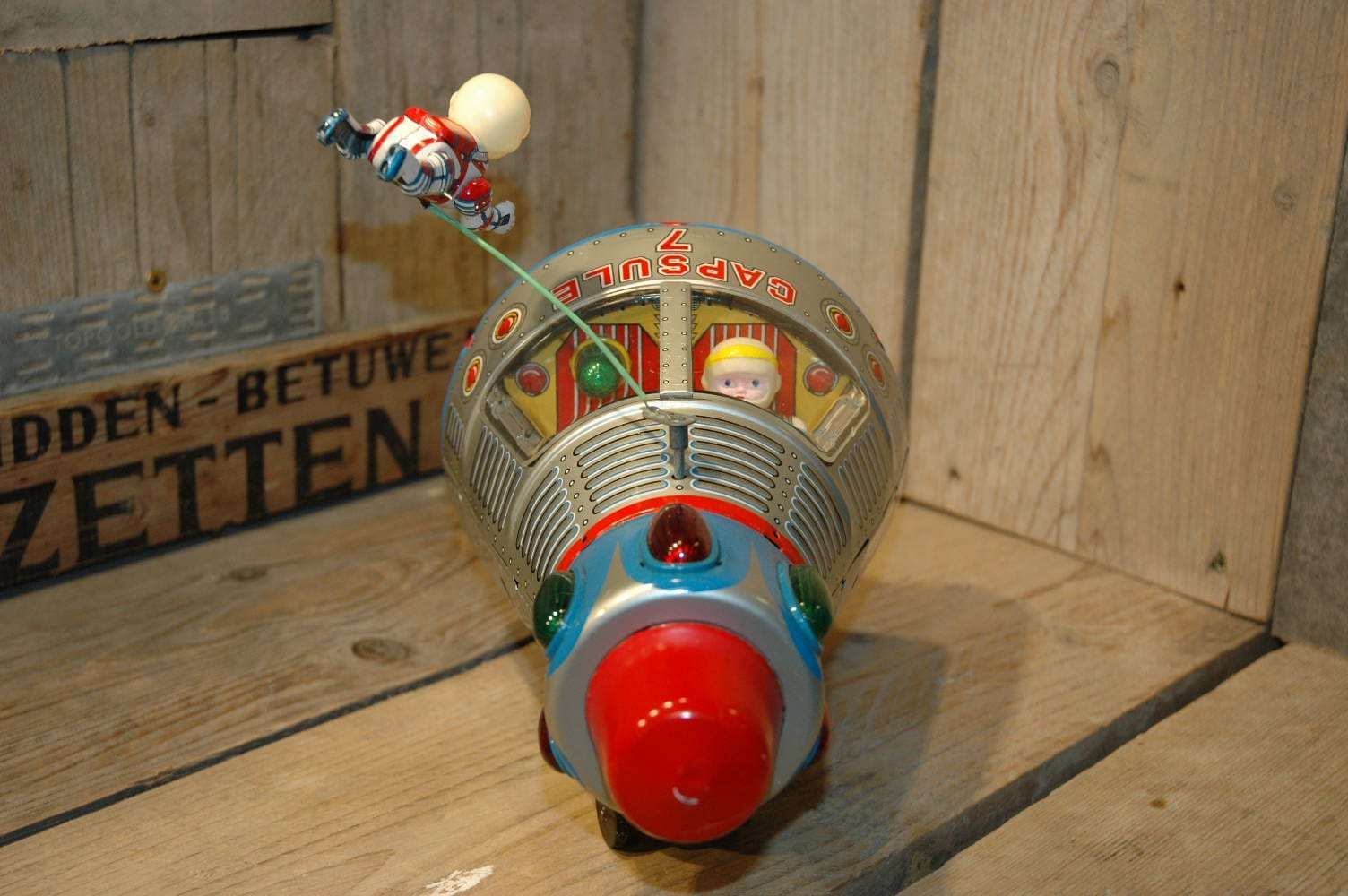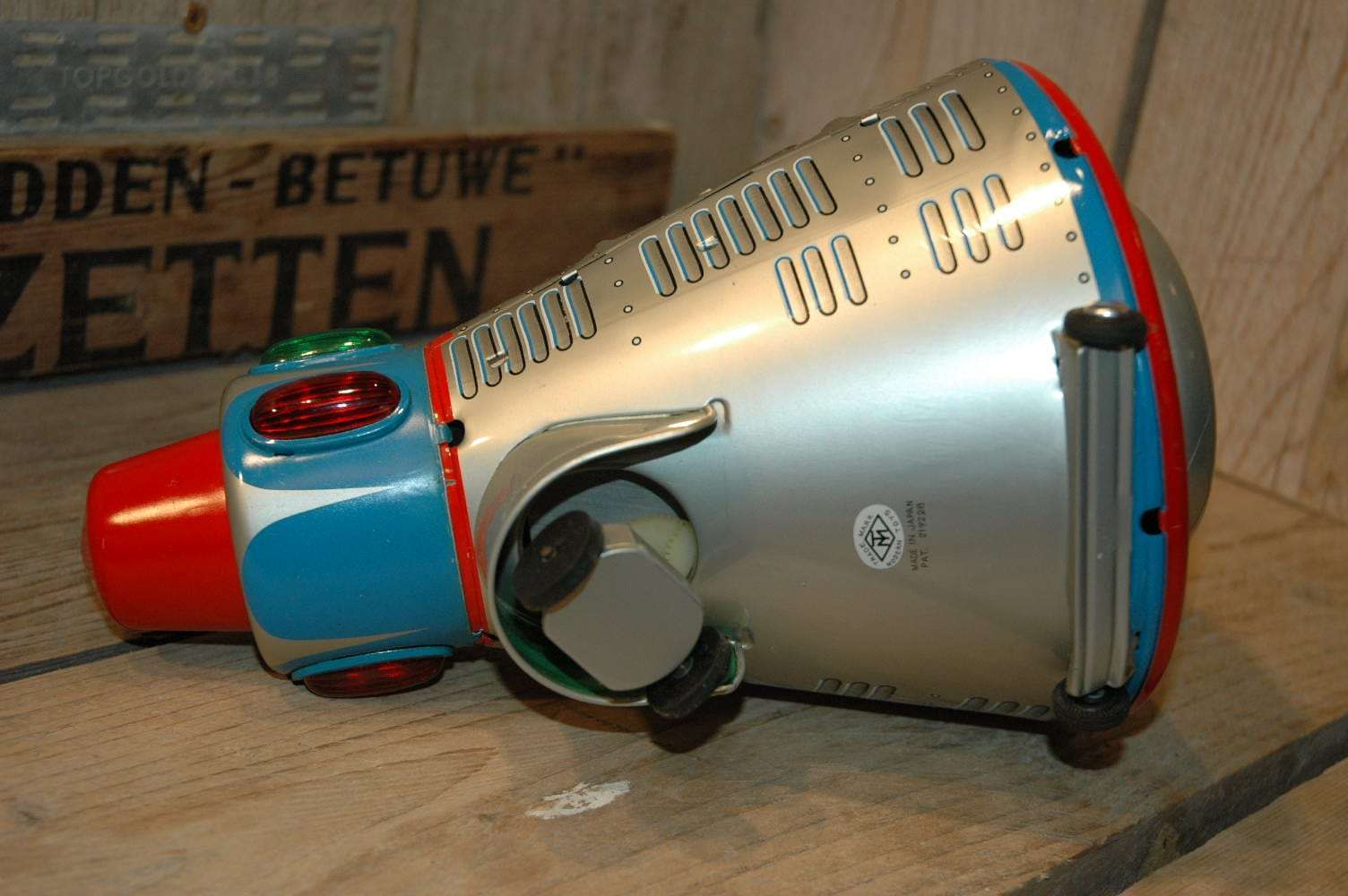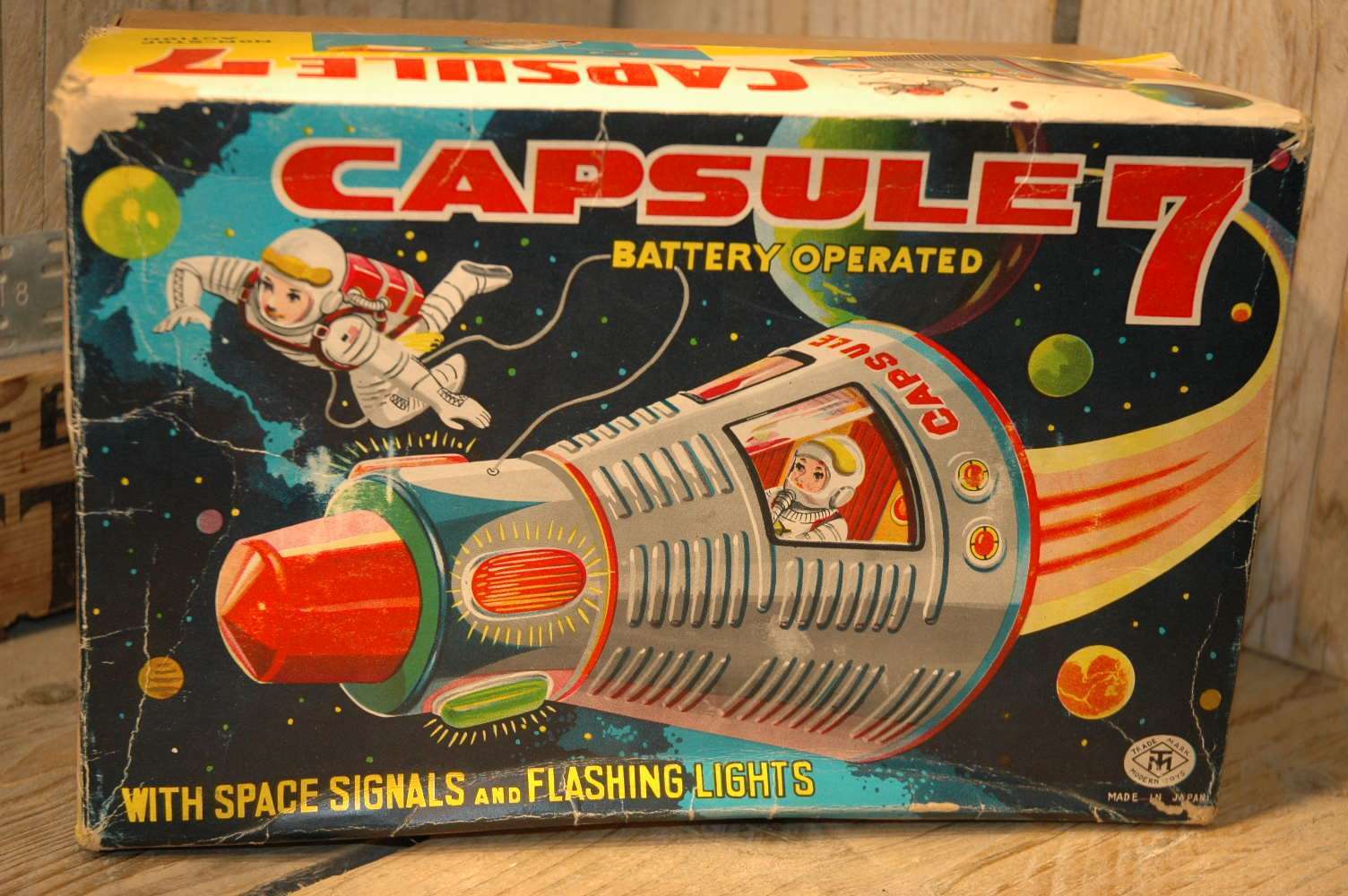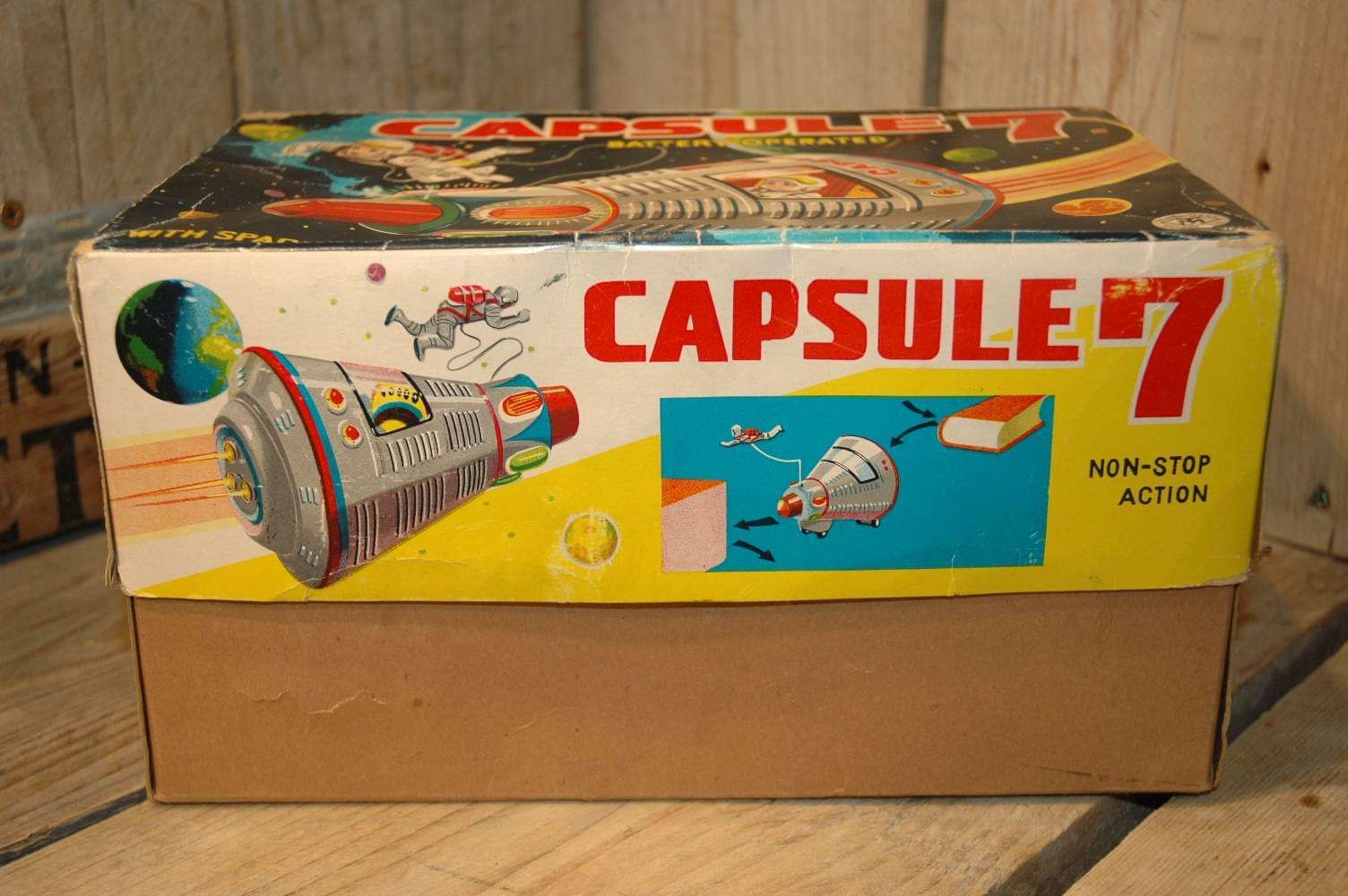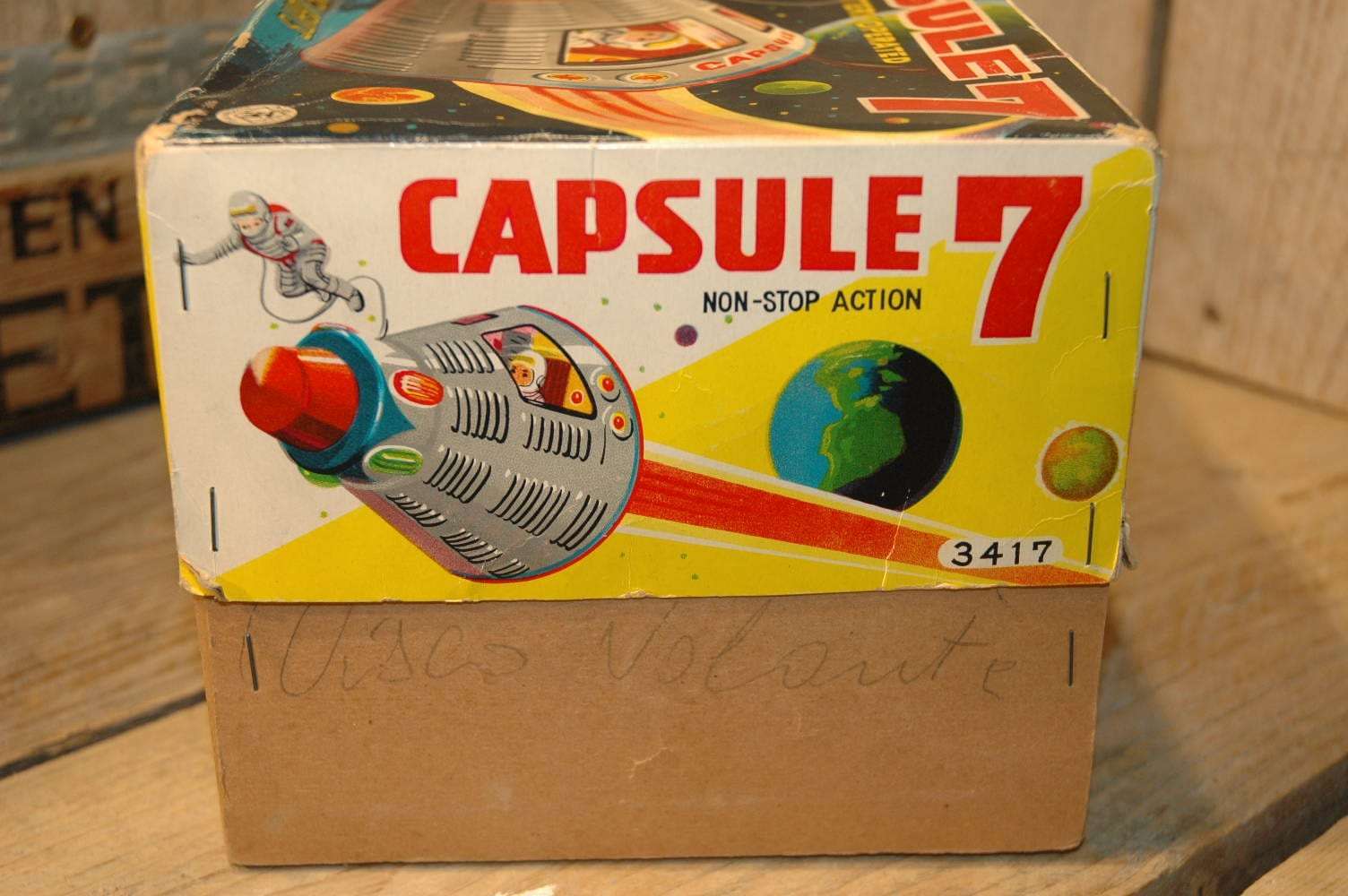 Modern Toys – Capsule 7

This wonderful Space Capsule 7 was made in the mid 1960`s by Masudaya ( Modern Toys ) In Japan. This Capsule is driven by 2 astronauts but one seat remains empty because one of them is floating above the capsule. This battery operated capsule has some special actions: of course there is mystery bump&go action but there is more, a floating astronaut, blinking lights and a real whistle build inside gives this capsule its real charm.
The toy was part of a small collection of space toys I found in Italy during my last trip. The toys were found in the inventory of a long time agoo closed toyshop filled with dead stock… and some of the toys were really dead…
Capsule 7 however survived the years in storage very well.  The toy is flawless except a small scratch on the nose cone… Further the toy is flawless, unplayed with, original and complete and perfectly working. I have never seen such a nice example and that is not so strange because you dont see these toys too often in unplayed with condition 🙂 The capsule 7 has of course its astronaut, works fine and strong with all the action.
The capsule is accompanied by its original box. The box shows some storage wear in the corners, no damage or repairs.
If you want this toy for your collection than look NO further.. it will not get any better than this 🙂 !
Scarce toy in this condition.
CFP: Contact me For Price at boogo.nl@gmail.com