Project omschrijving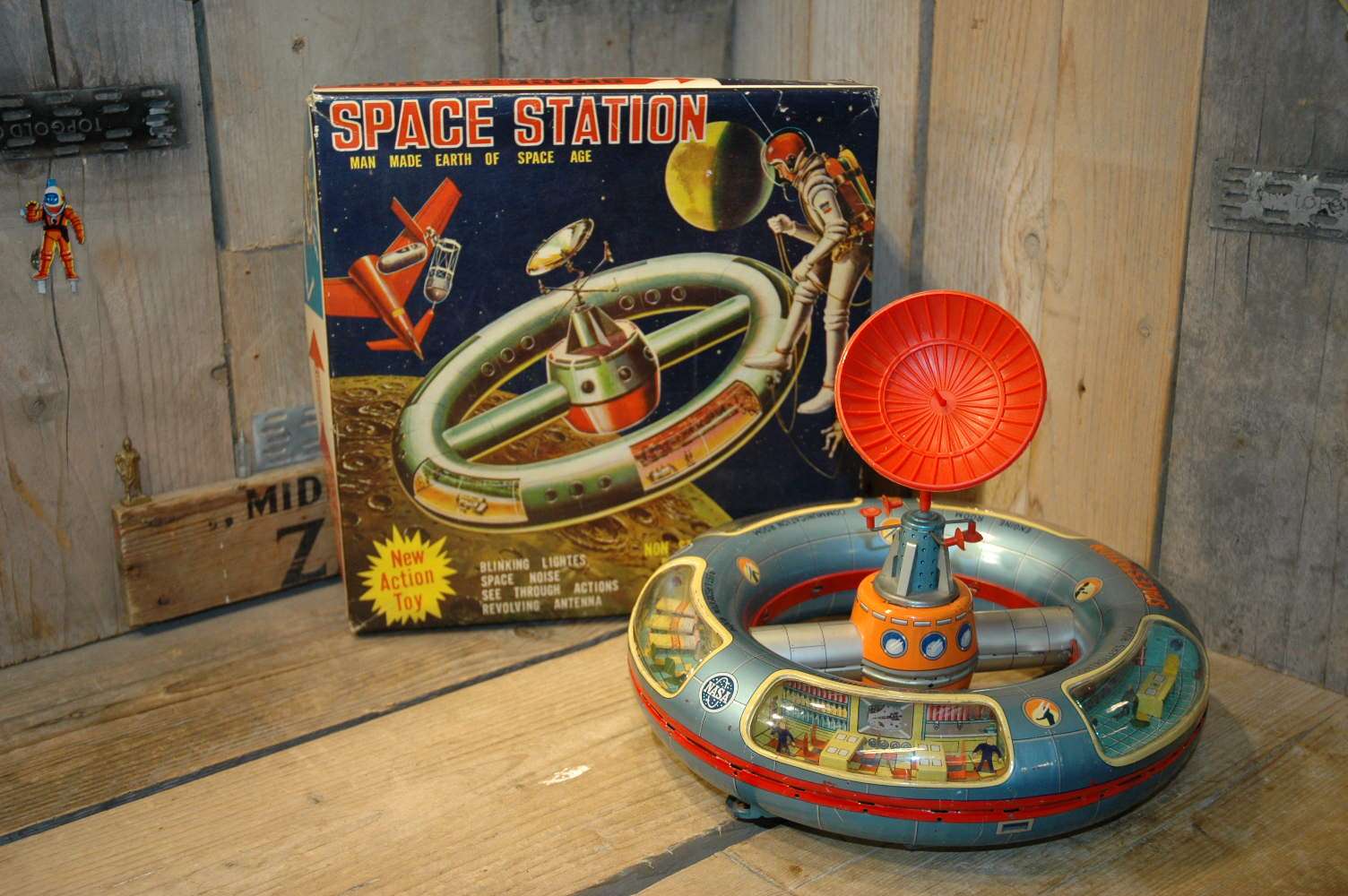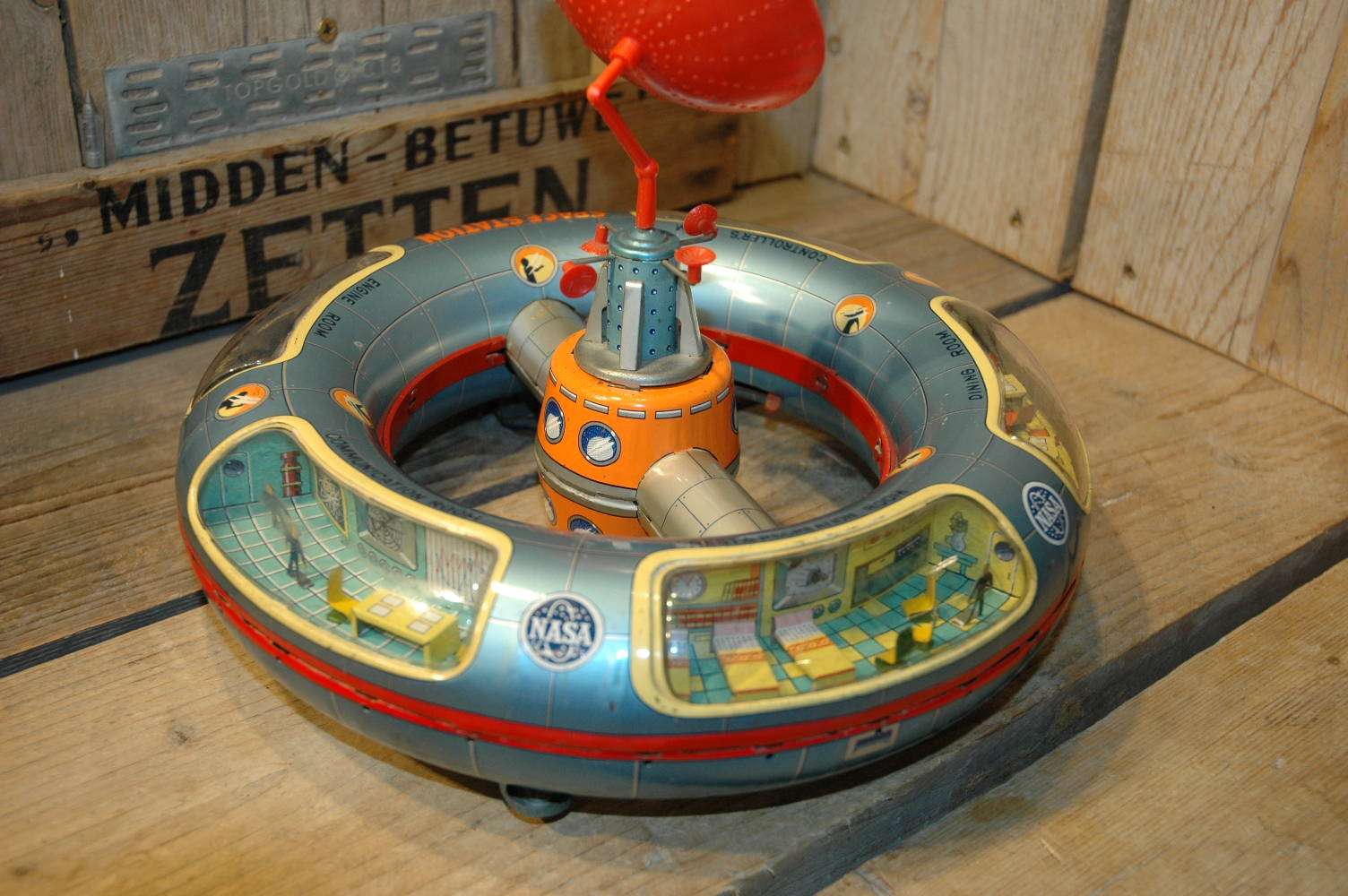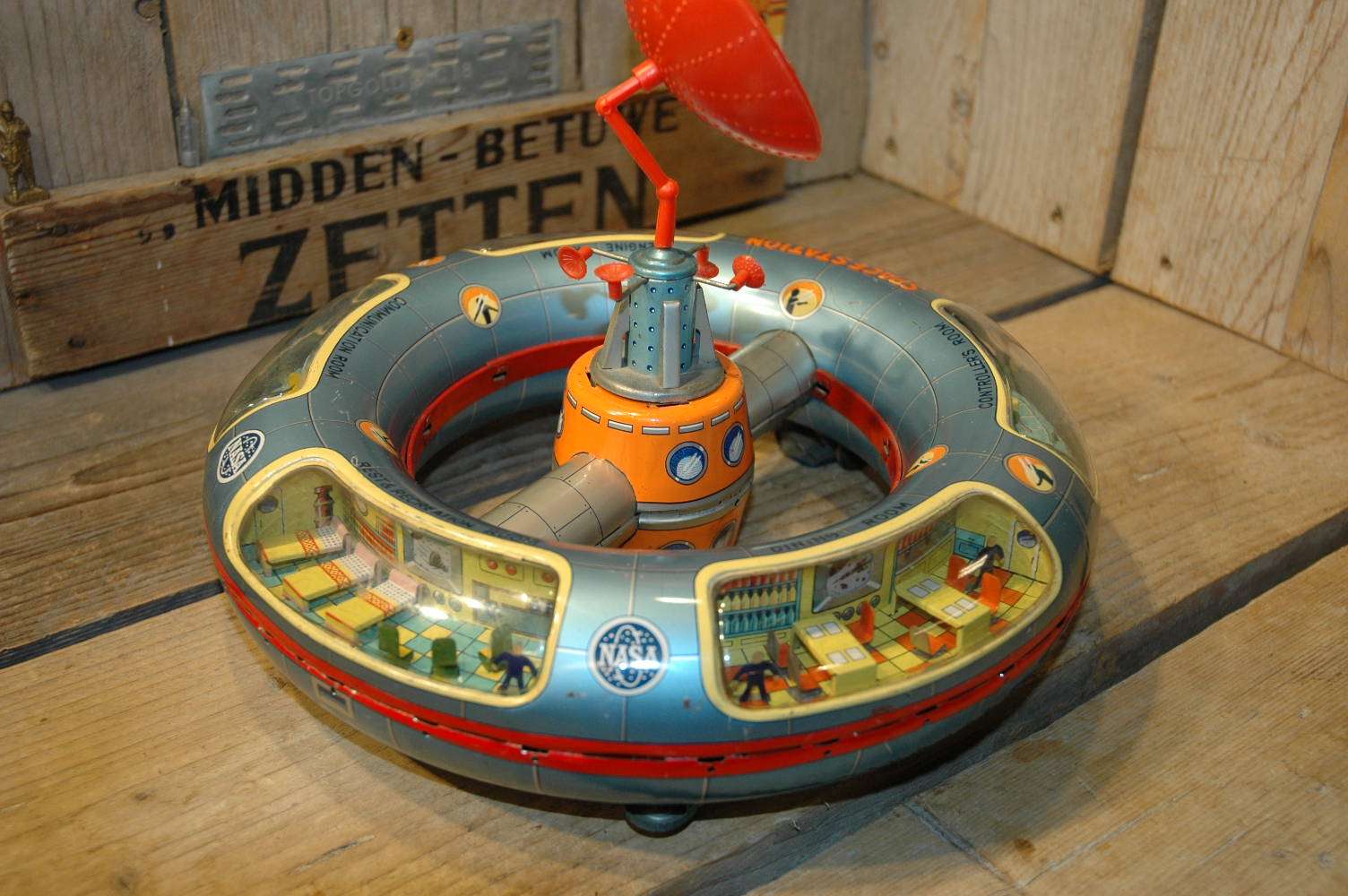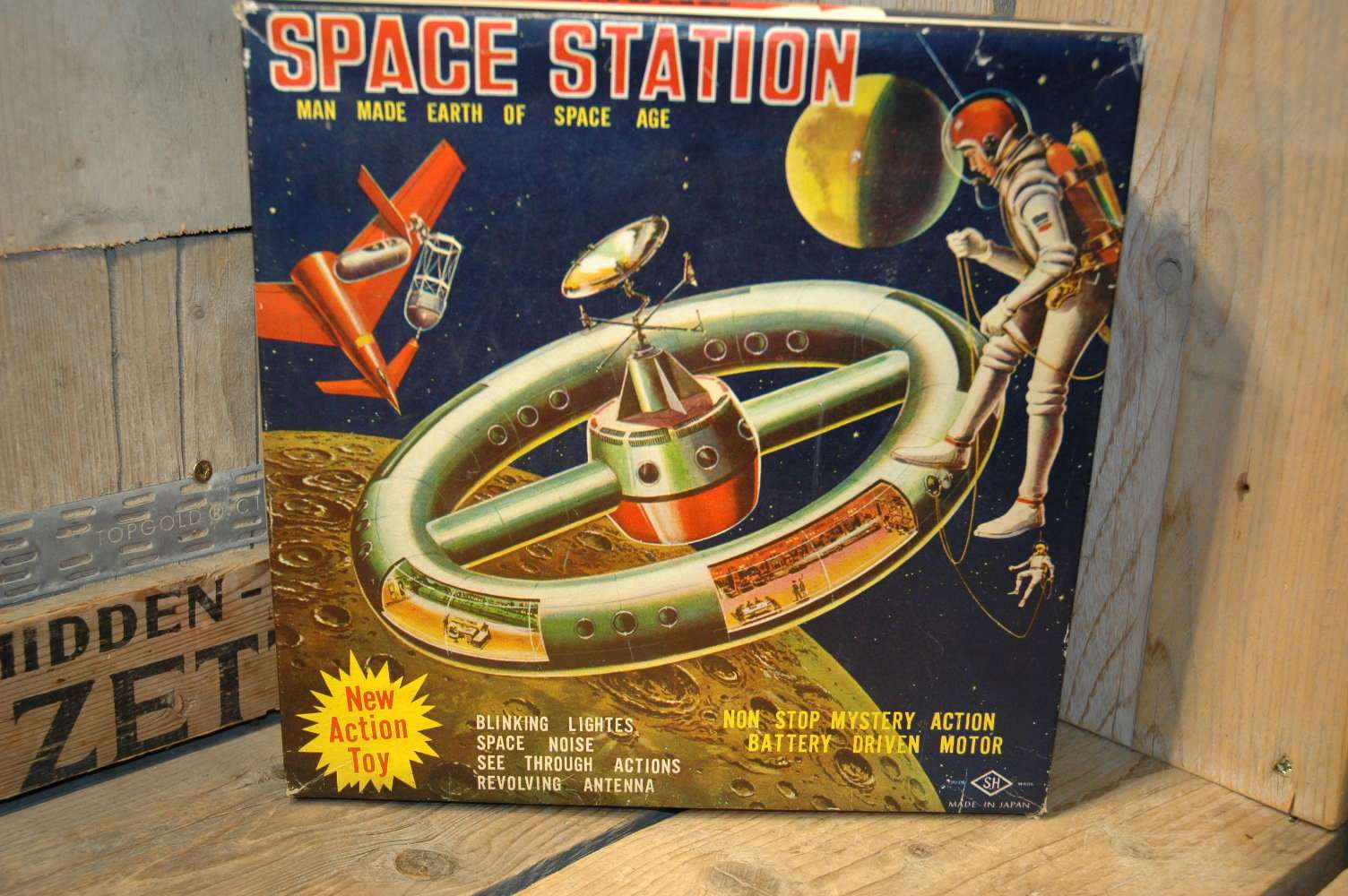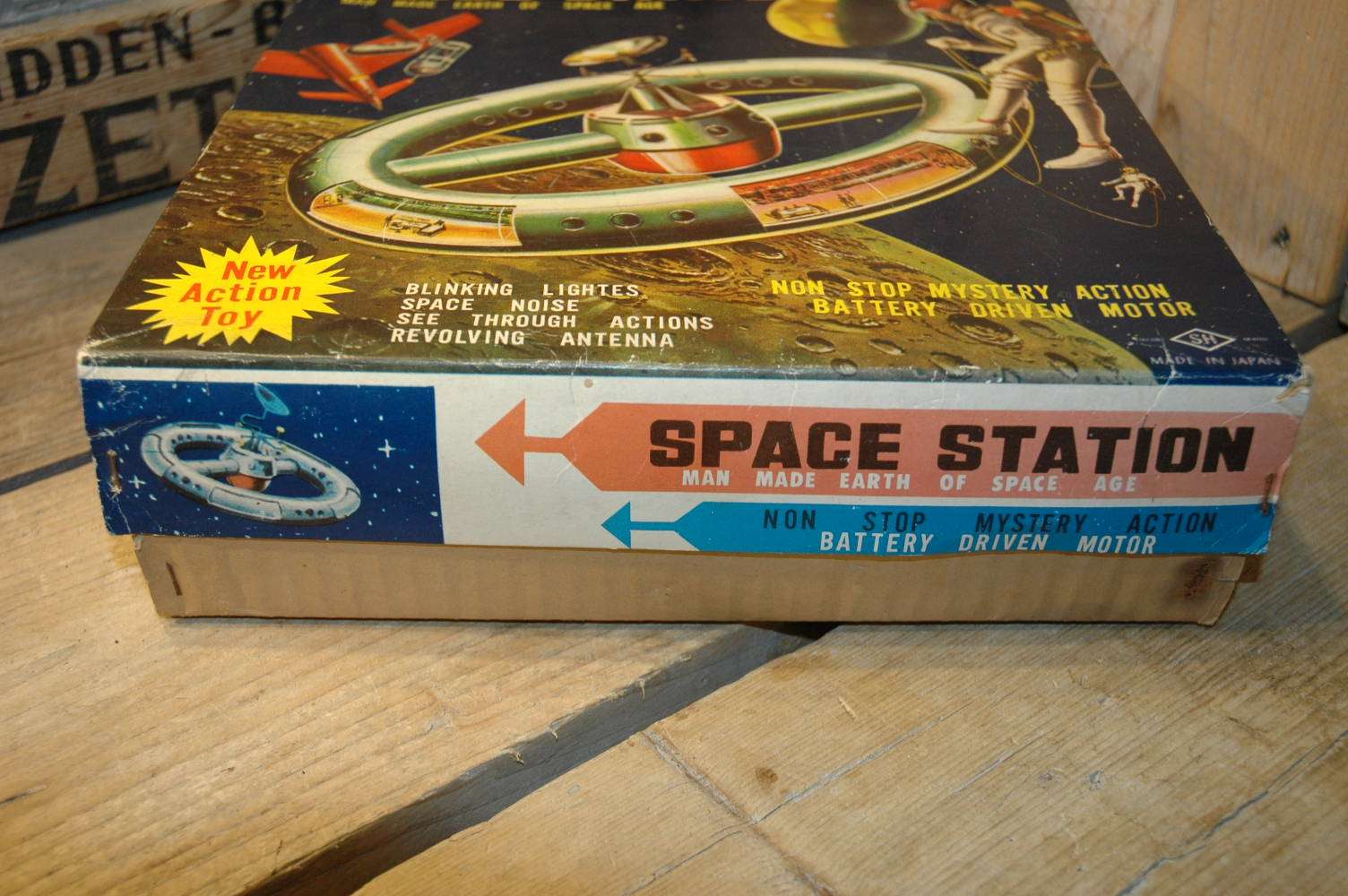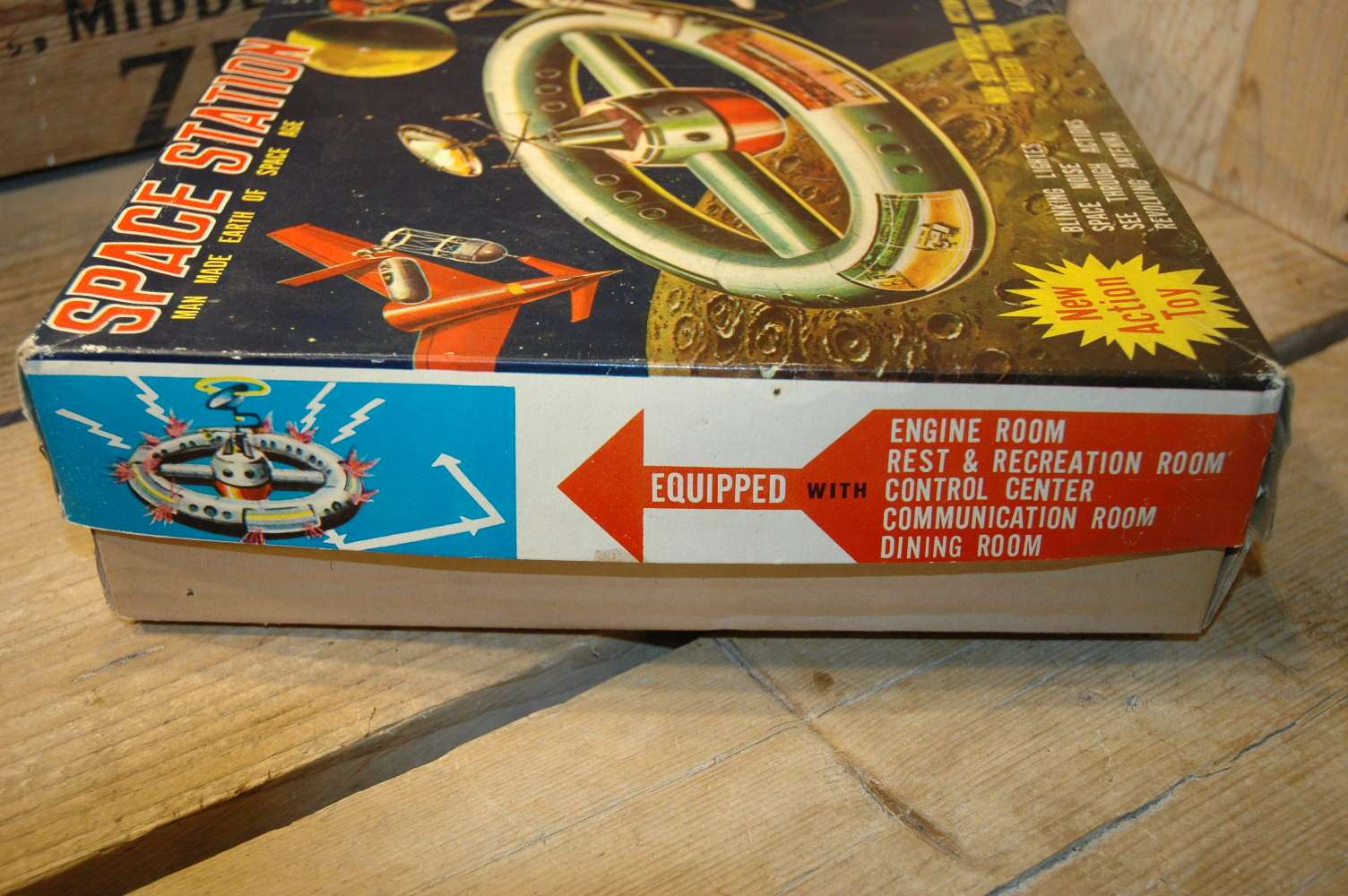 Horikawa – Space Station Blue Version

Horikawa Space Station was build in Japan in 1962 and was made in 2 versions, red and blue. It comes with mystery bump&go, spacesound, rotating antenna, 5 bays with blinking lights, engine room and more more more.
The space station has 5 different bays: engine room, rest and recreation room, dining room, communication room, and controllers room. All the bays are highly detailed with lightning and little people in them. The engine room shows the real internal engine running, very nice to see in action.
This is the first version Horikawa made and its totally made out of Lithographed tin. They build a second version in the late 1960`s that had only 4 bays and was made out of tin and plastic, called NEW space station.
When you take a good look at this space toy you know immediately why not much survived. Although its made out of tin, its "fragile" and could easy loose parts or got damaged during playing, let's face it, it was made to PLAY WITH 🙂 The complex structure make these toys almost impossible to repair. Once taken apart you will have a hard job to put it back together because of the many little tin tabs that hold the toy together. This can only be done by an expert so many space stations that did not work anymore were simply thrown away because nobody could repair them.
The condition of the station is excellent, it's all complete and in fantastic working condition. All the windows are original. 2 of them have a small crack.  The battery compartments are  clean.  This example works fine and strong with all the actions, lights and rotating antenna. Antenna and construction are both original. This Space Station comes with its original box with all the original inserts. Condition of the box is excellent + ! The toplid is near mint.. the bottom has some damage but is original as well
Hard to find in complete and original condition. Fantastic toy to see in action. an absolute must have for every robot and space toy collection
CFP:   Contact me For Price     at    boogo.nl@gmail.com