Project omschrijving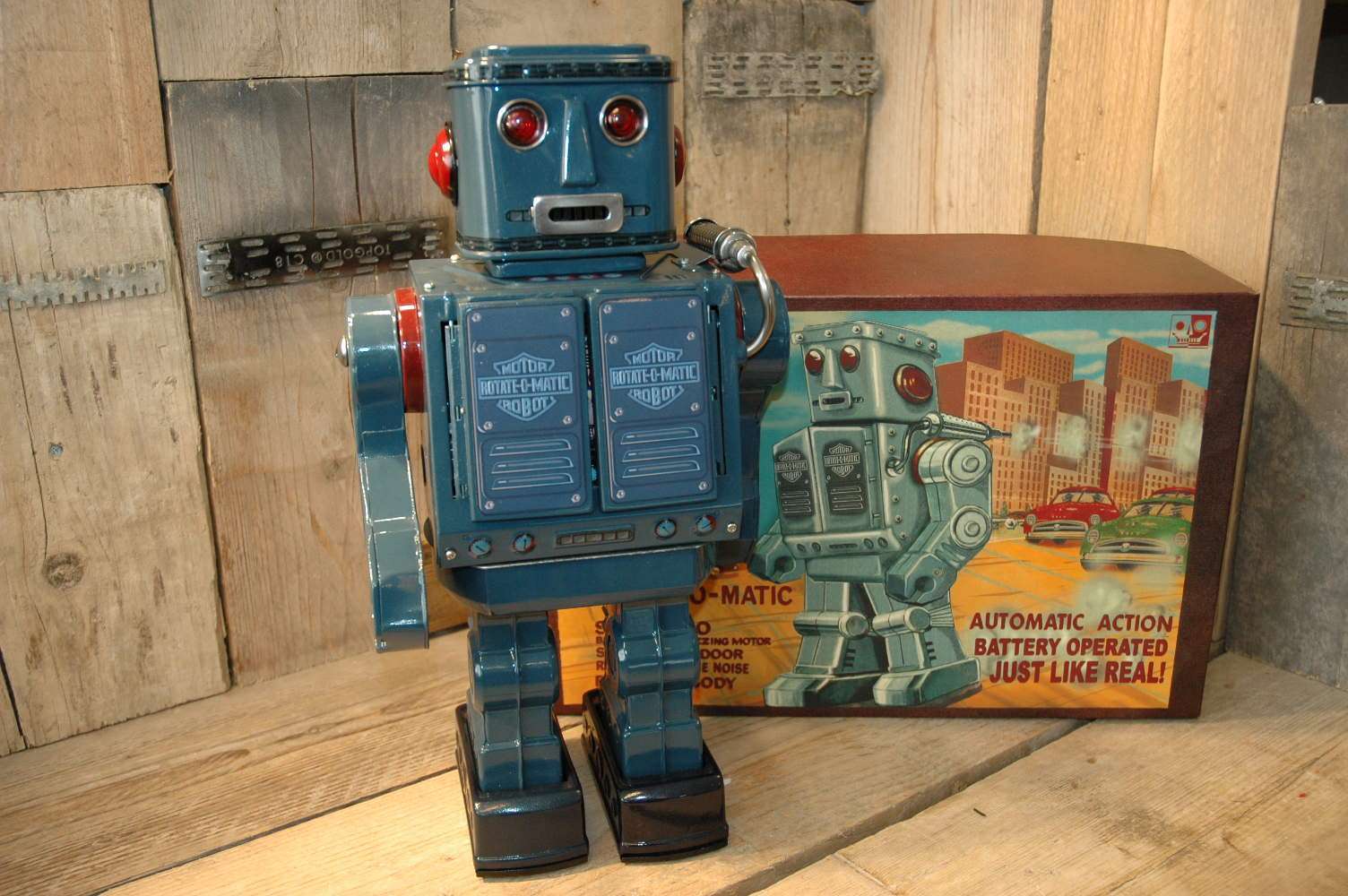 Henk Gosses – Giant Motor Robot.
There is a lot to say, tell and see about this robot. Made in the Netherlands by the Famous Henk Gosses who I unfortunately never met in person. Henk Gosses was an artist from the feet up to his head and far above…  He passed away on 14th of May 2006, about 2 weeks after I found my FIRST robot on a fleamarket in my place.
So I never had the change to meet him in person. Heard a lot of stories about him, saw many of his awesome projects as well.
Recently I ran into one of his masterpieces: Giant Motor Robot, made by Henk in the Netherlands. Only 4 of these robots were ever produced and this is number 1 of 4. This robot is amazing.. no. AMAZING !!!. Not only the robot is absolute unique, also the artwork on the box, made by Henk himself is out of this world. The robot was a former Giant super robot, totally transformed to a new creation. The head, functions, arms, body, shape, inner parts.. all has been redone. The result is amazing: A Giant Motor Robot.
In action this robot walks forward, rotates and shows the unique "motor compartment" of the robot, lit from behind with engine sound, smoke, blinking eyes.
At first glance…when you look to the robot you will say to yourself:" Cool, Harley Davidson Robot" but Henk Tricked you there for sure..
The Harley Logo says: Motor Rotate O Matic Robot 🙂 The robot has custom made arms, special paint finish and comes with a FANTASTIC box !, made by Henk himself. He was responsible for the drawing………… ITS ART !!!!!!
The condition of this robot is perfect, works fine with all the actions and comes with the original box Henk Made.
The box shows this Motor Robot was the first he made, Number 1 out of 4. If you are looking for something REALLY special on your shelves.. than look no further and add a piece of real robot history to your collection… you will not have a second change !!!
Keyworks: UNIQUE, AWESOME, MUST HAVE, CANT SLEEP, ART, MUST HAVE, COOL, OH MY GOD, WHERE IS HOLLAND ;-)…
CFP:  Contact me For Price      at      boogo.nl@gmail.com