Project omschrijving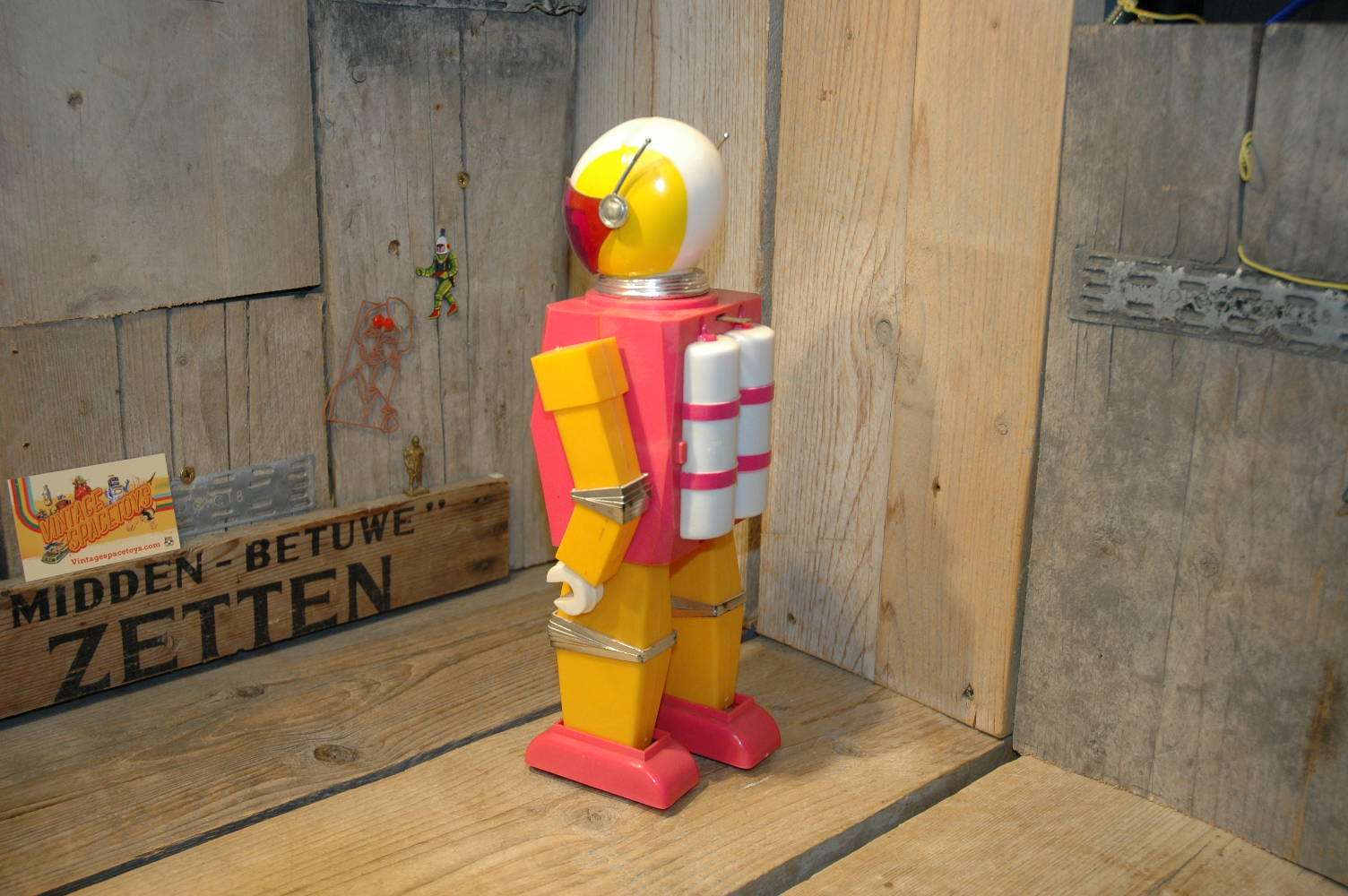 Cragstan – Zero of Space
The owner of the toyshop in Trieste ( Italy ) laughed friendly to me when I picked up the robot. I guessed he wanted to say: " be careful " but I think he could see I was used to pick up such fragile toys so he let me look.
The shop was filled with comic books, there was a lifesize Batman in the vitrine ( see the picture, it says: NOT FOR SALE ! 🙂  and there were some robots and space toys as well and among them there was this awesome robot: ZERO OF SPACE, walking Spaceman WITH original box ! 🙂
Of course I bought the robot, i still remember this.. it was the summer of 2015 🙂 The robot has been standing on my shelves since then. The condition is excellent, complete and all original and the robot comes with the original box. The robot is still in working condition with walking action, moving arms and light. The box has some tears and some old tape repairs but still a very nice example to display. Fragile robot and box. very very hard to find complete in working condition.
CFP:  Contact me for Price    at     boogo.nl@gmail.com