Project omschrijving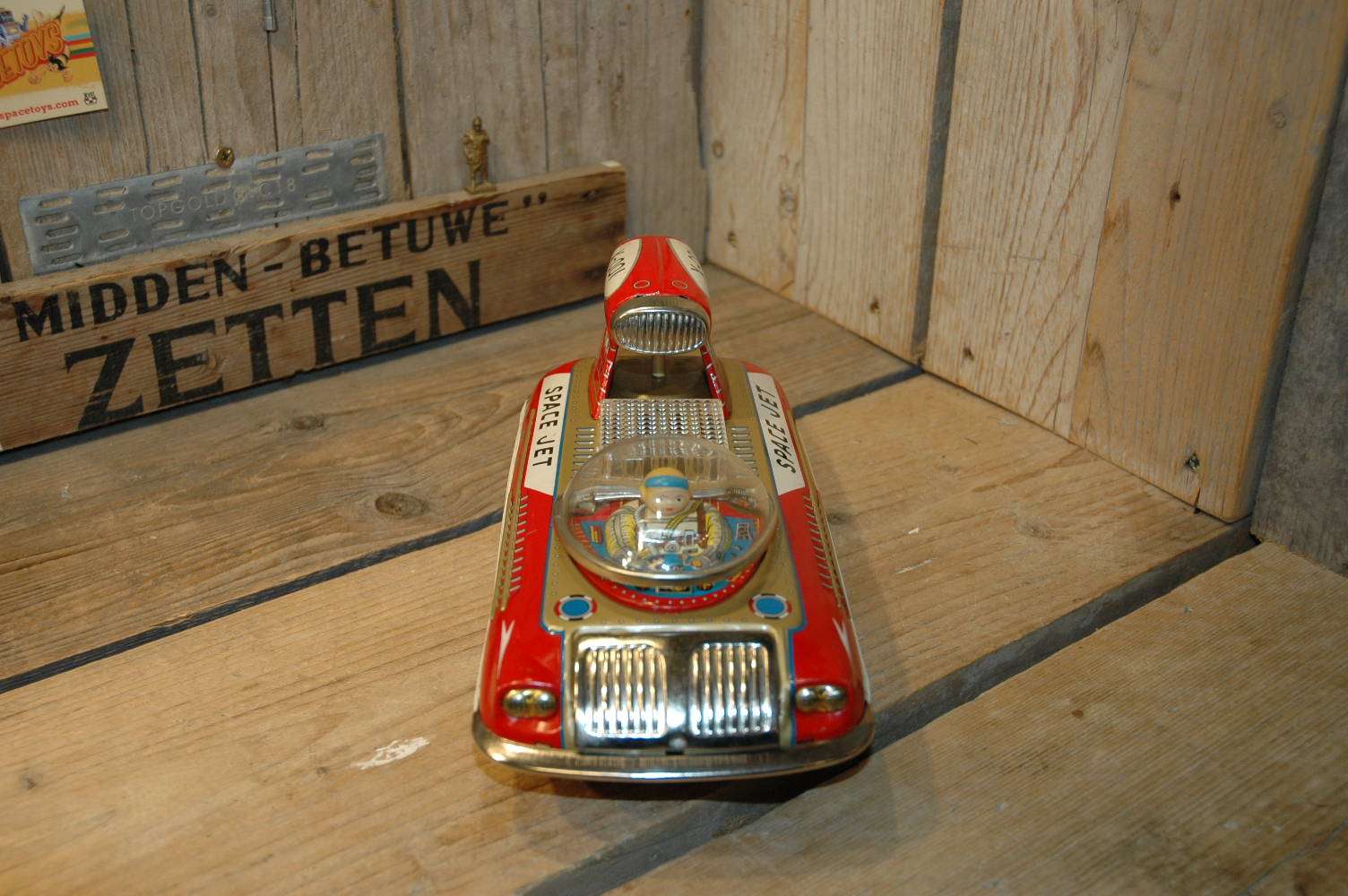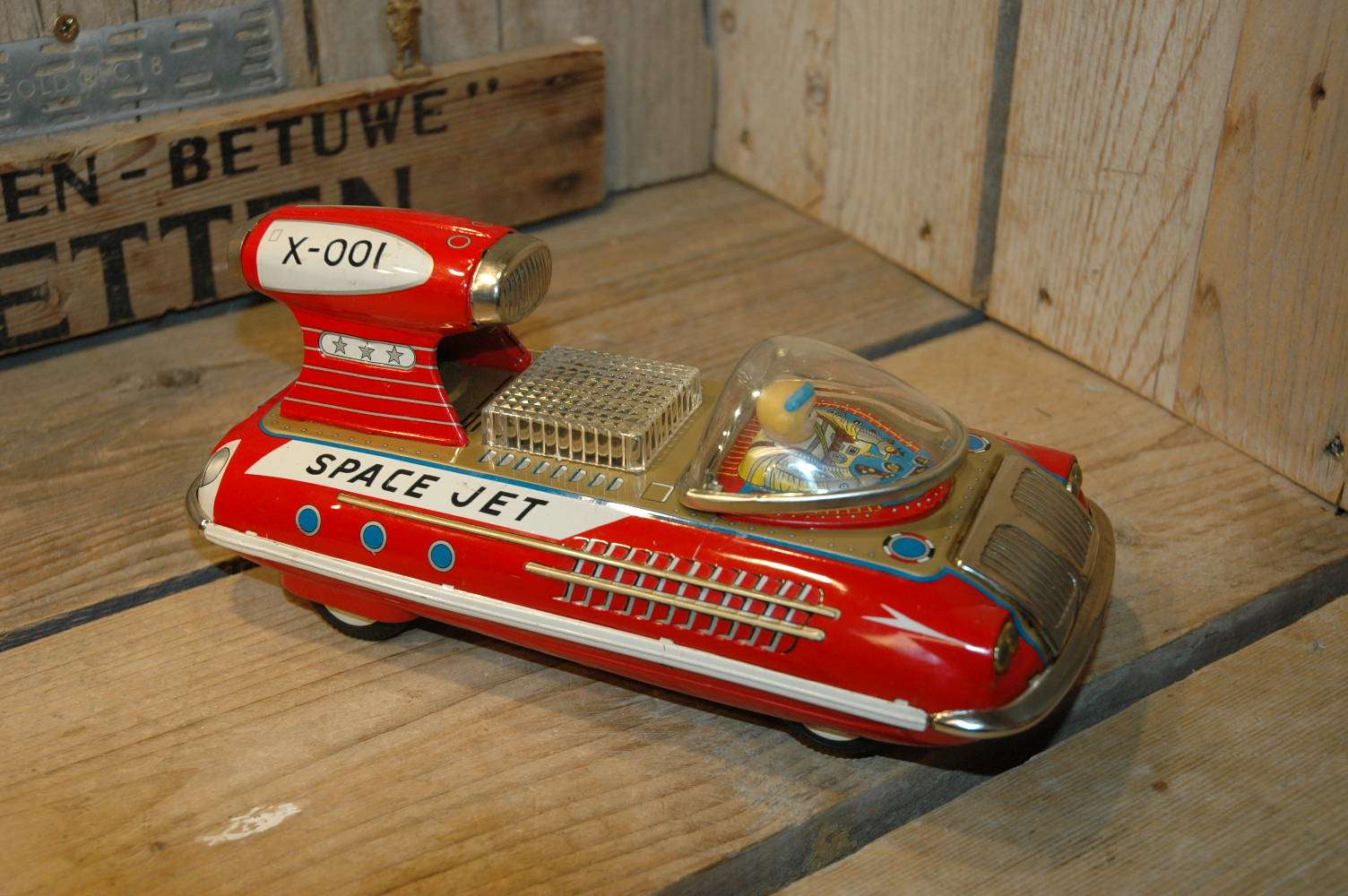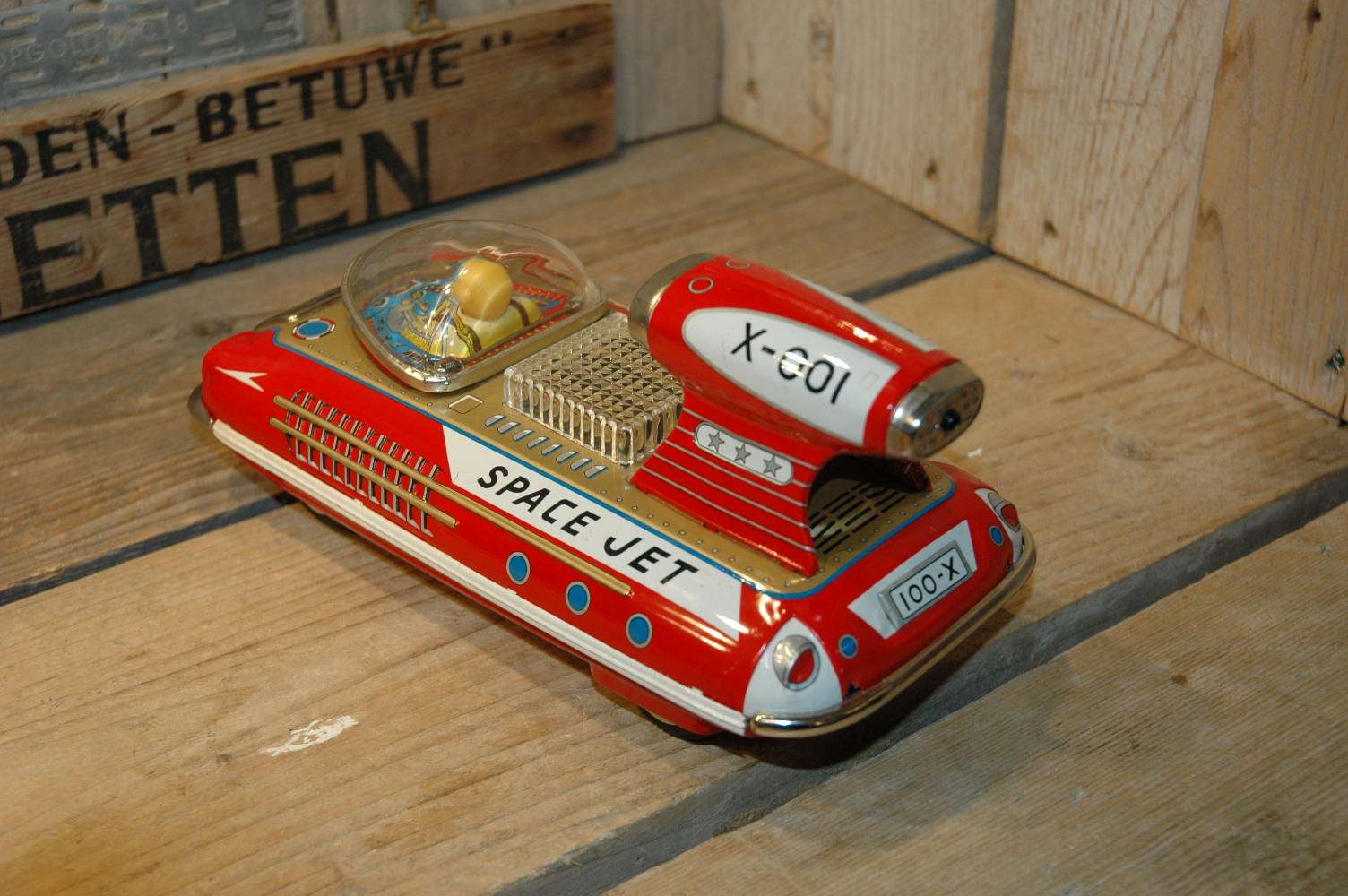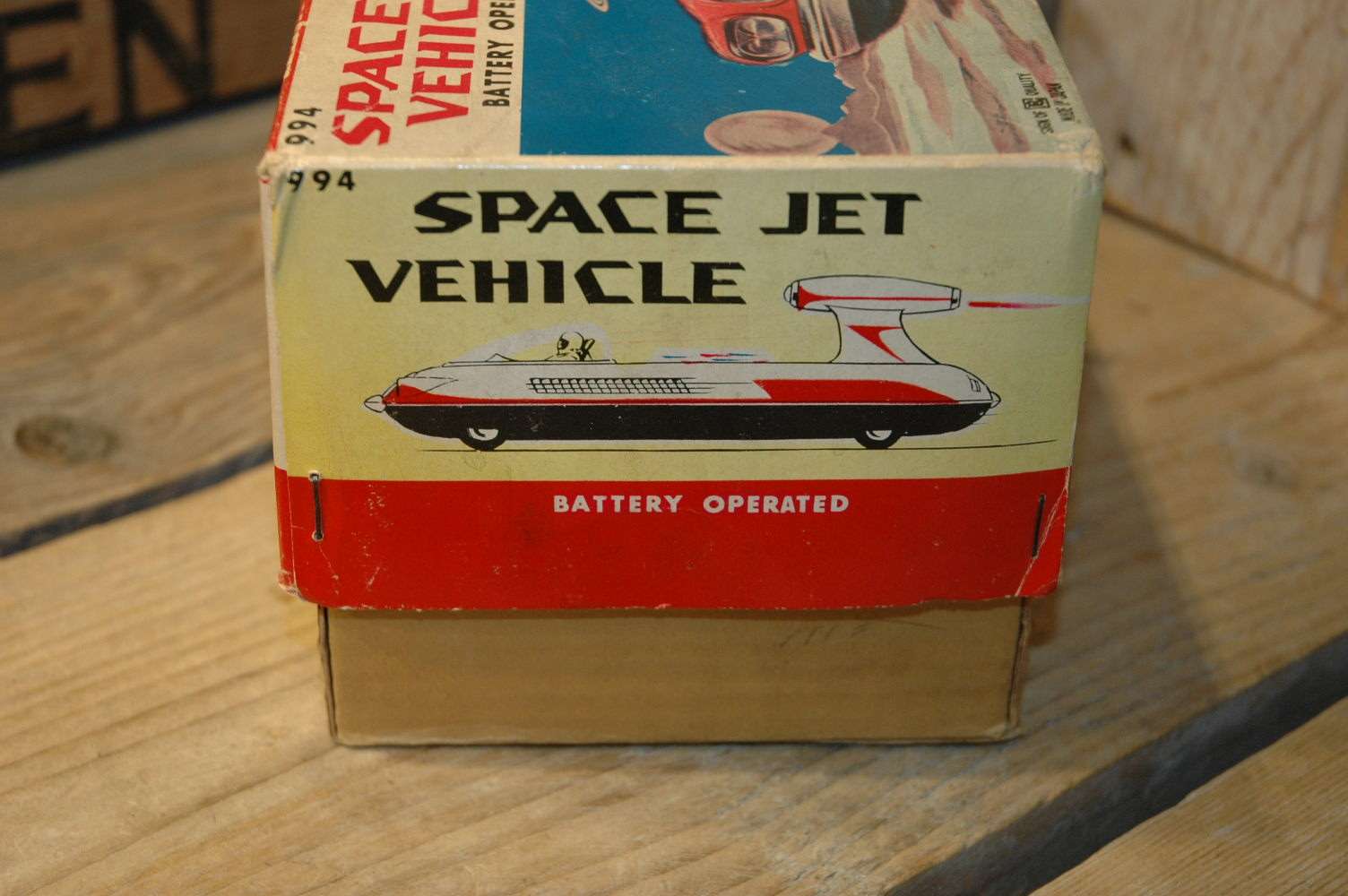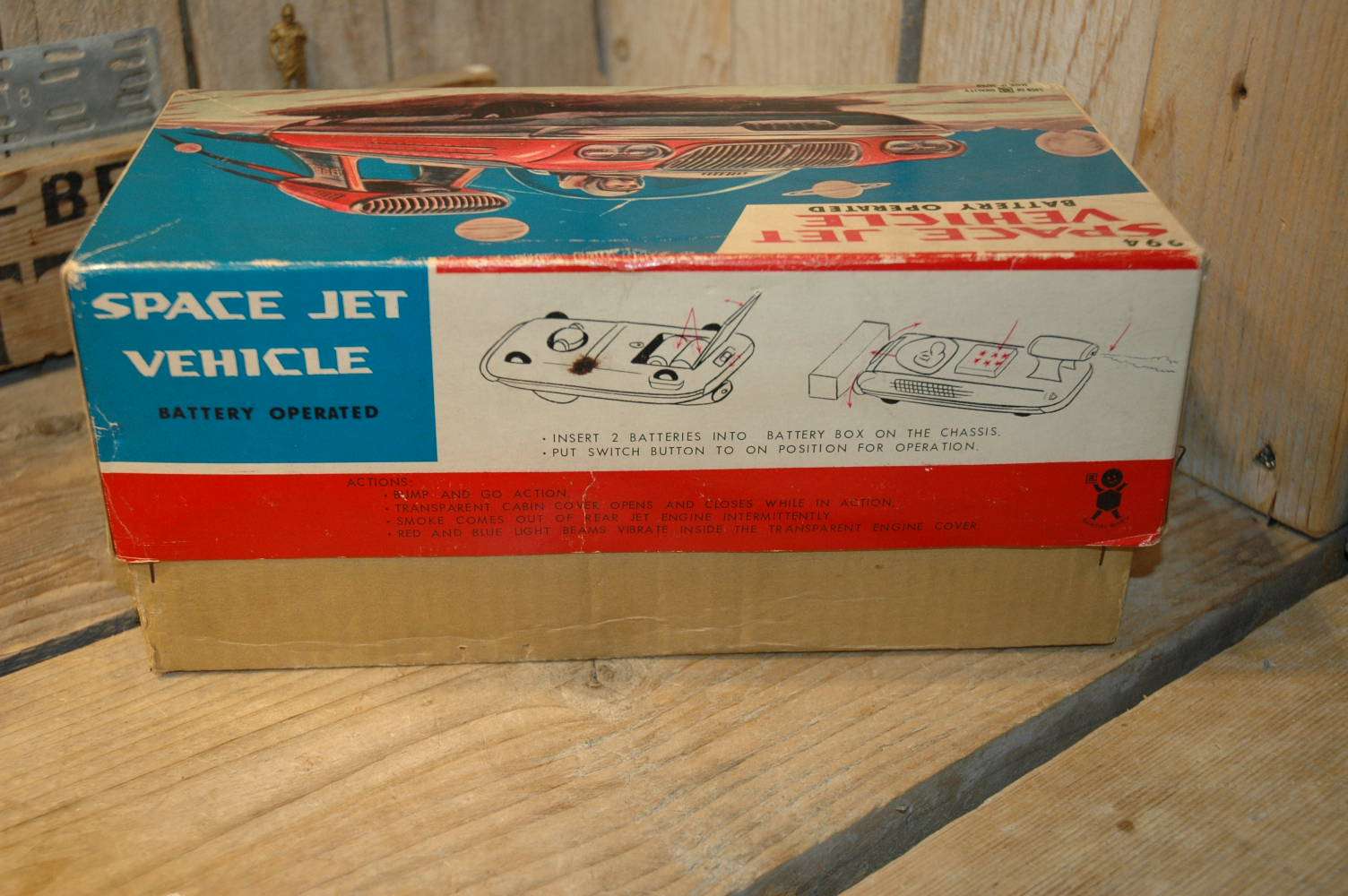 Bandai – Space Jet Vehicle
Most popular space toys from the golden age were definitely the ones that were able to produce smoke. There are a few "smoking" toys known. A flying saucer from Yoshiya, a smoking robot and this scarce Space Jet Vehicle, manufactured by Bandai Japan in 1964. The actions are really outstanding. Placed on the floor the vehicle moves around with non-stop mystery bump&go action. Suddenly the vehicle stops and the clear dome with the astronaut underneath opens and the engine produces big puffs of smoke that come out of the tail section. All the time there is a beautiful "light show" from the engine shown under the dome behind the driver. This space toy is in one word: SPECTACULAR.
This one just came in "Fresh" From Italy where a good friend of mine found the toy for me. Old stock that was put away for over 50 years…It still amazes me that these new old toys come up in the market and they always come from Italy… 🙂
Bandai Space Jet Vehicle is in near mint to mint condition, unplayed with toy. Works fine and strong with all the actions. No flaws to mention on this one ! even still produces smoke !  No need EVER to upgrade this example !
Accompanied by its original box in near mint condition. only some minor storage wear is keeping it from higher grading !
Extremely hard to find toy in any condition.. an absolute scarcity in this near mint to mint condition !
CFP: Contact me For Price   at   boogo.nl@gmail.com