Project omschrijving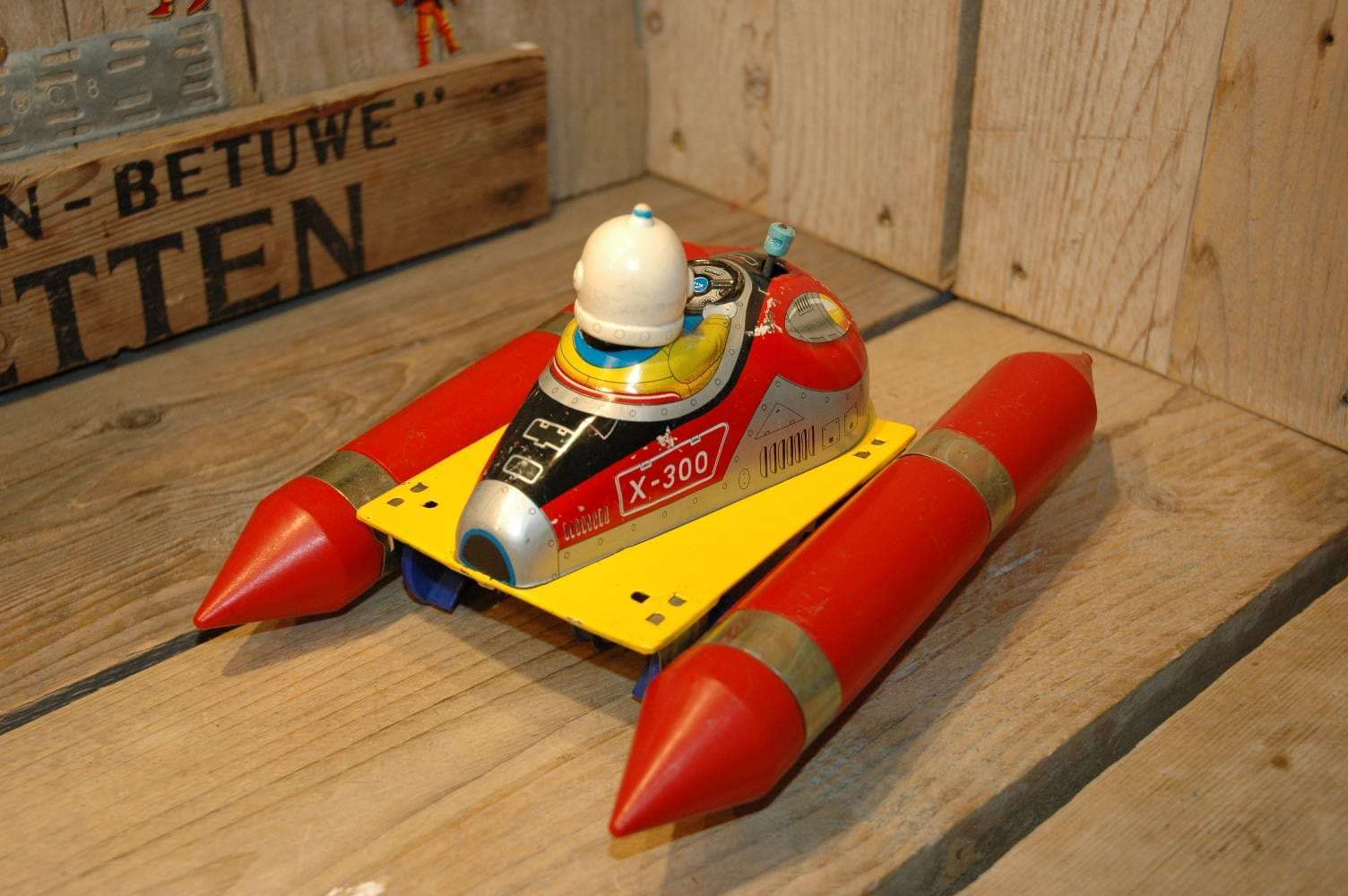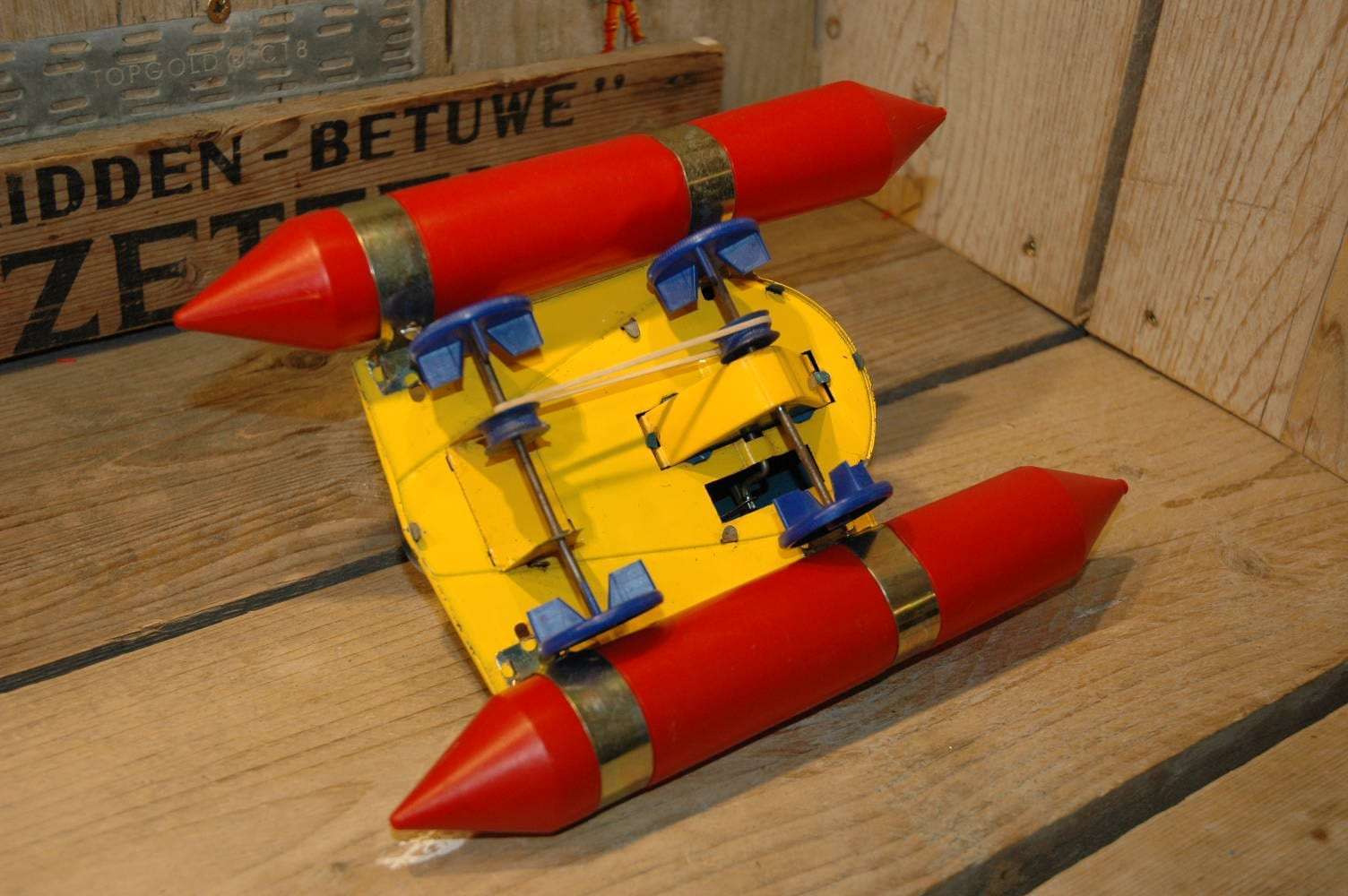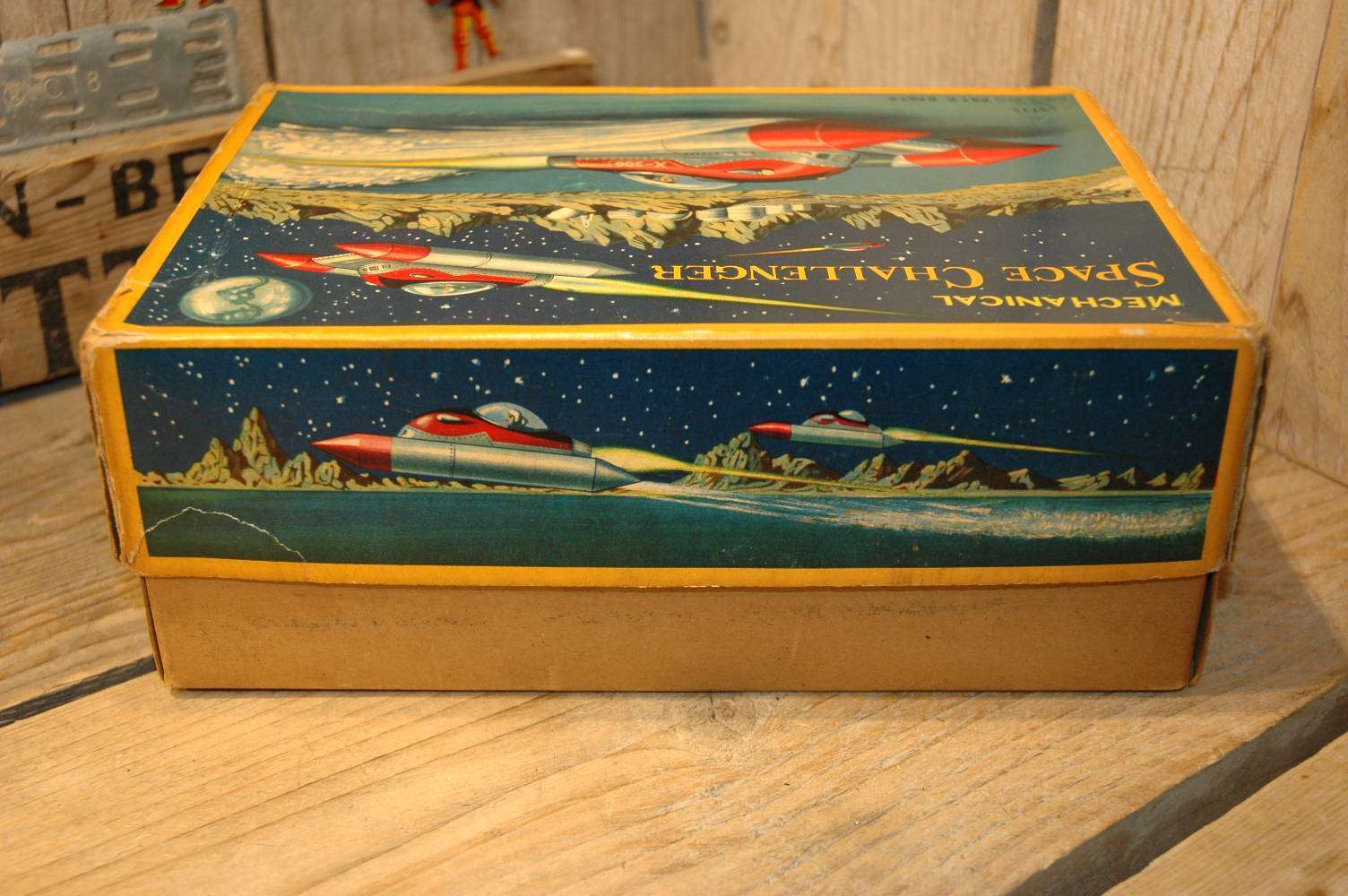 ATD – Space Challenger
I bet that you have, just like me, never seen this toy before. Made in Japan by ATD probably in the early sixties.
I found this space challenger years ago in i believe an auction but not sure about that. I had it in my collection stored away for year and found it again last week when moving some boxes to a new location.
This toy is an absolute ultra rare and scarce one. i have never seen it again afterwards.  Where the toy is very nice, its the box that steals the show.. really fantastic artwork of the toy in action in outer space.. really one of the best artwork for a spacetoy… really a piece of art for sure !
The toy is in excellent condition but shows some scratches on the tin lithographed part.  Its powered by a clockwork mechanism that drives the radars on the bottom of the spaceship and that makes it interesting because this challenger is not made to drive or ride but to go to planets where water is, to sail over the water surfaces 🙂
The radars are driven by the clockwork mechanism and the astronaut moves his head from left to right.
Overall condition of this toy is excellent with a ditto all original box.
The box shows a small puncture in the toplid from the astronauts head but nothing serious. an absolute perfect box…
extremely rare toy and box of which only a few are known to exist !
CFP:  Contact me For Price     at    boogo.nl@gmail.com