Project omschrijving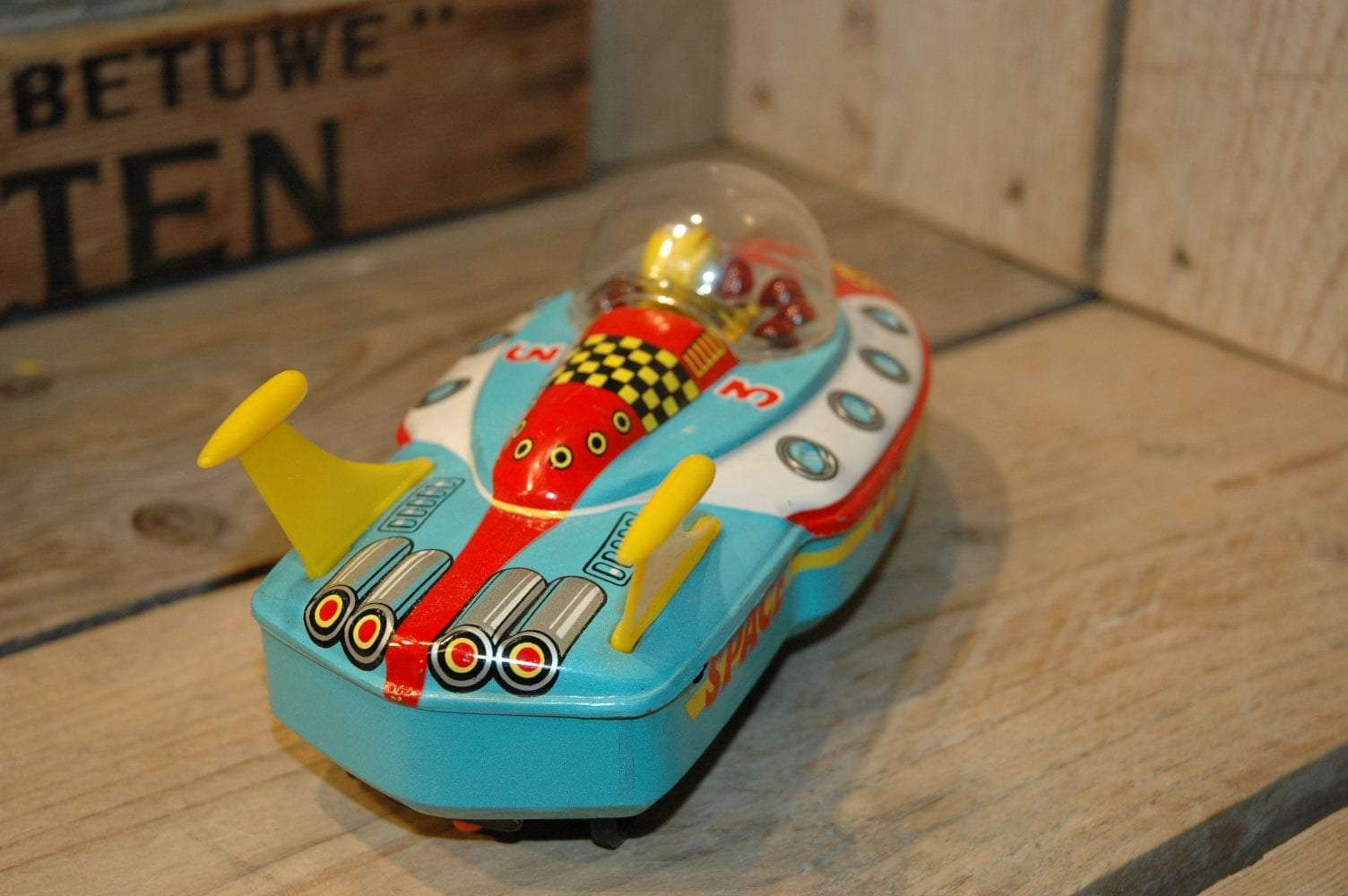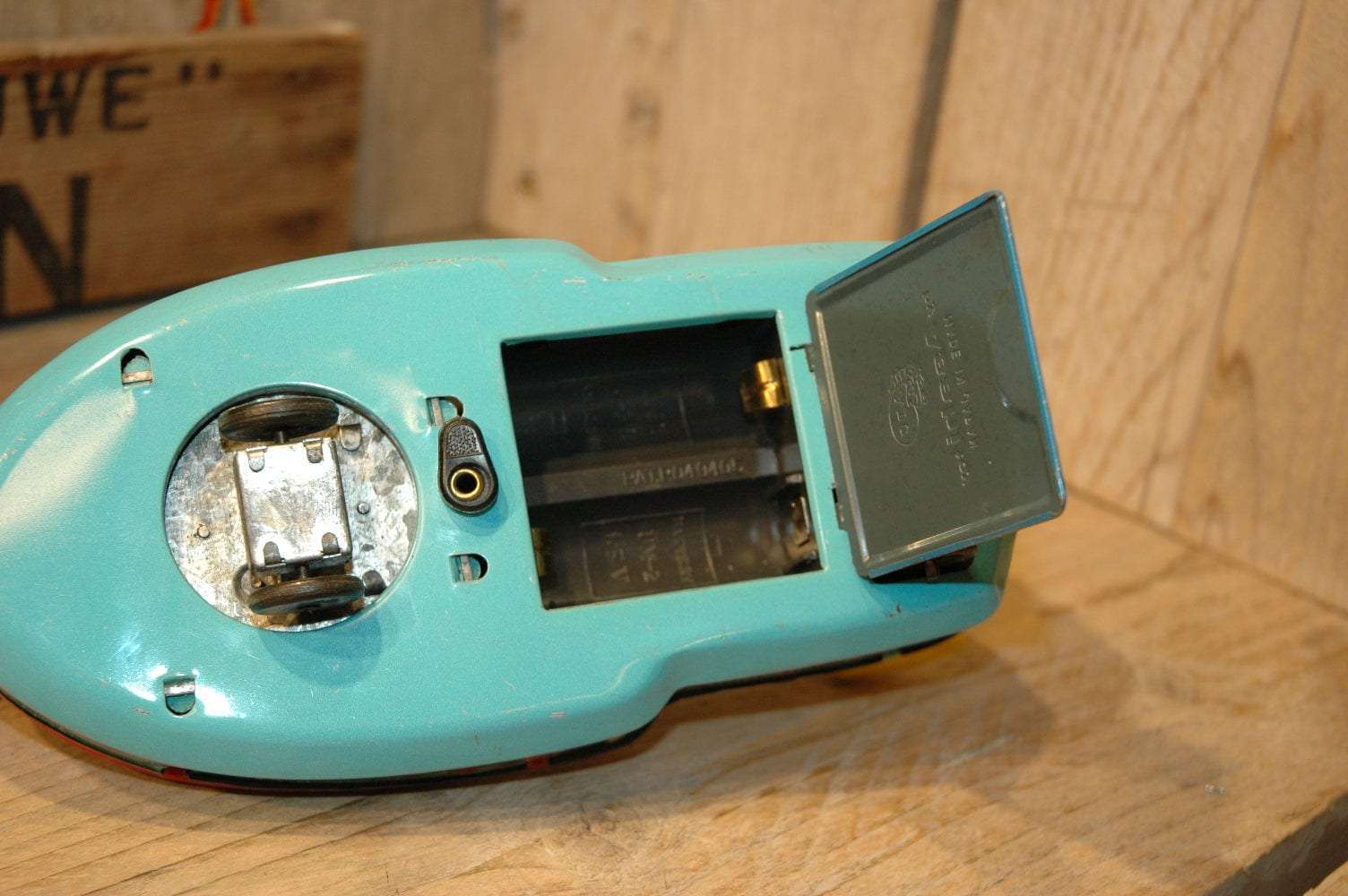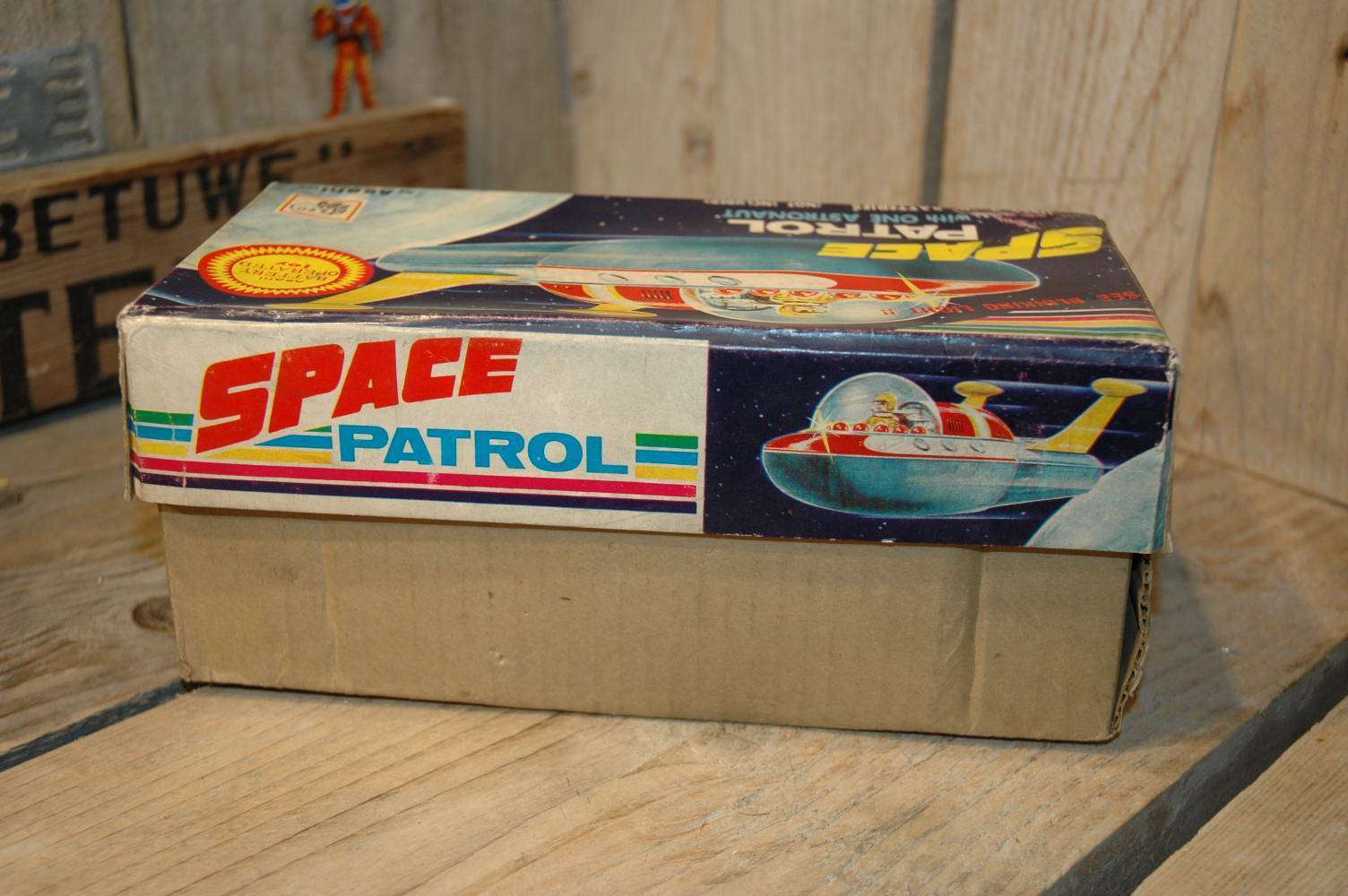 ATC – Space Patrol
The first thing that took my attention is the number of astronauts on board of this Space Patrol: ONE ! 🙂 and if you are in doubt how many are on board.. the box is clear about this: " Space Patrol… with ONE astronaut".
This rare and scarce version was made by ATC ( Asahi ) in Japan in the early sixties. Made out of tin with some plastic parts like the rear fins and the dome.  The rest of the toy INCLUDING the ONE astronaut 🙂 .. is made out of lithographed tin 🙂
Battery operated by 2 C-Cells, and equipped with mystery bump and go action and rotating blinking lights under the dome. Very cool lights that surround the ONE and only astronaut. The toy is accompanied by a fantastic box that is not often seen with this toy.
The condition of the toy and the box are excellent to near mint and besides some light playwear there are no other flaws to mention. The toy is perfect, clean battery compartment, no cracks or breaks and the space patrol comes with its hard to find box as well, also in perfect condition.
This Space Patrol is hard to find in any condition and scarce with its original box.
CFP:  Contact me For Price      at       boogo.nl@gmail.com