Project omschrijving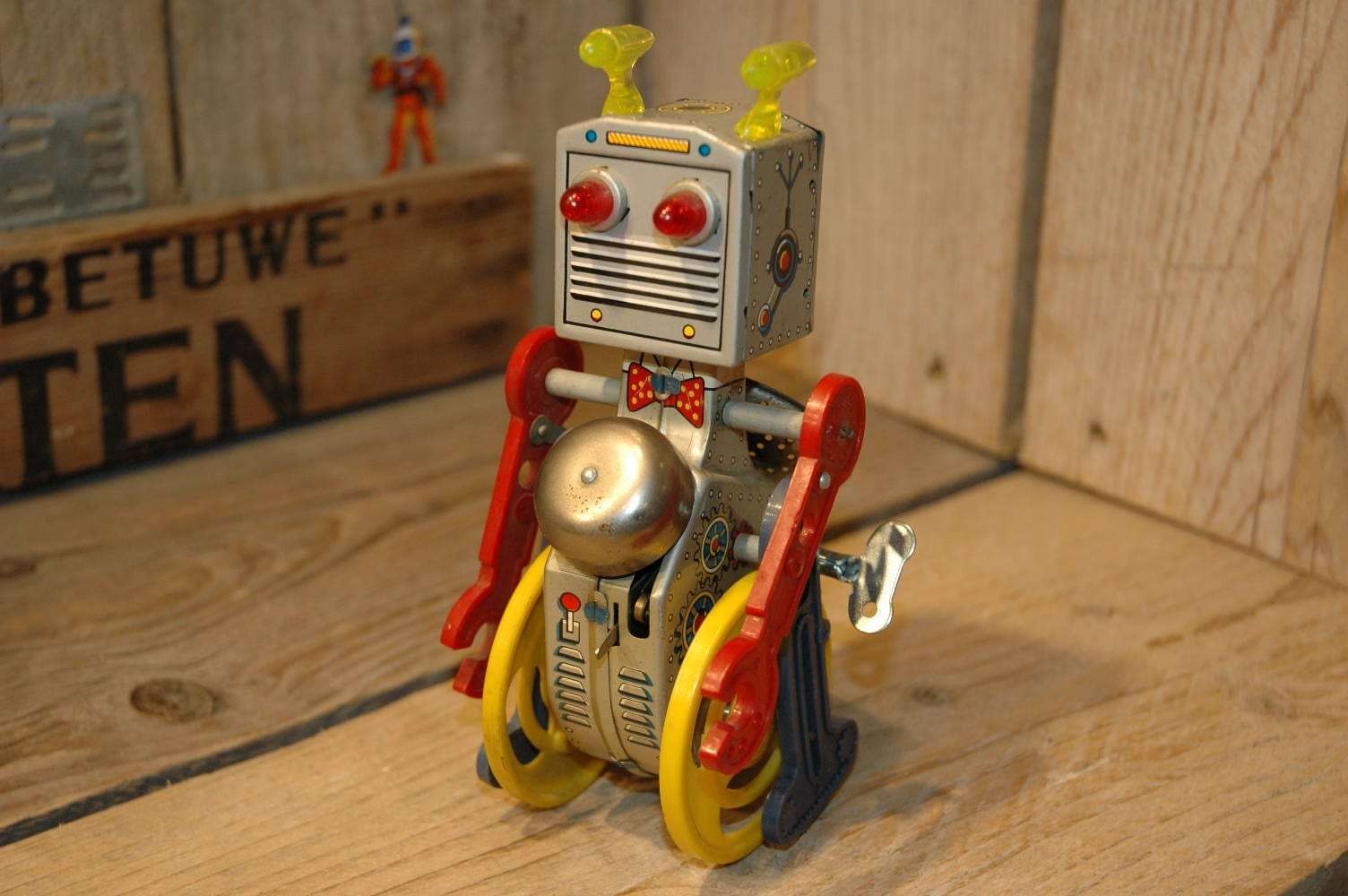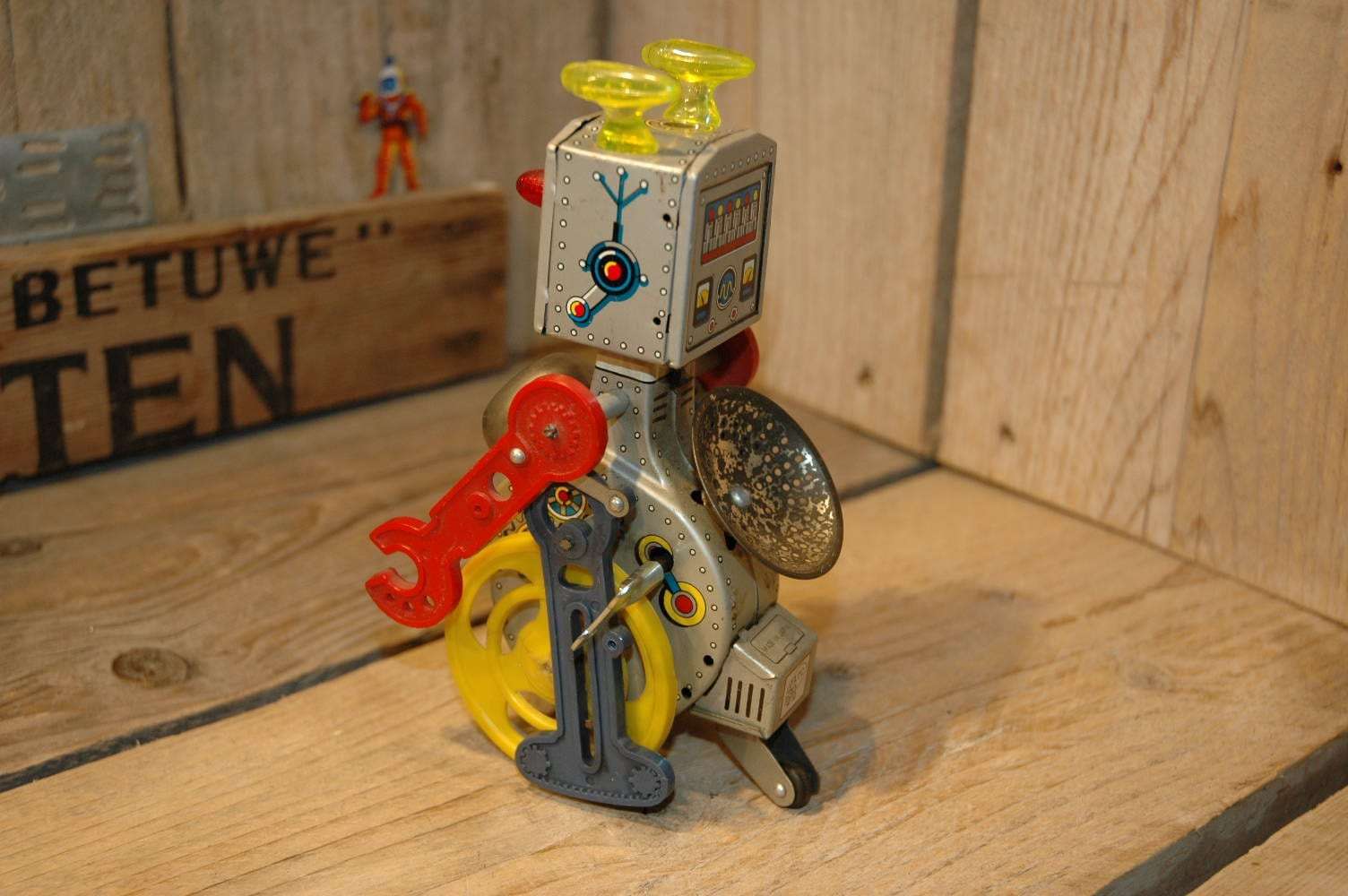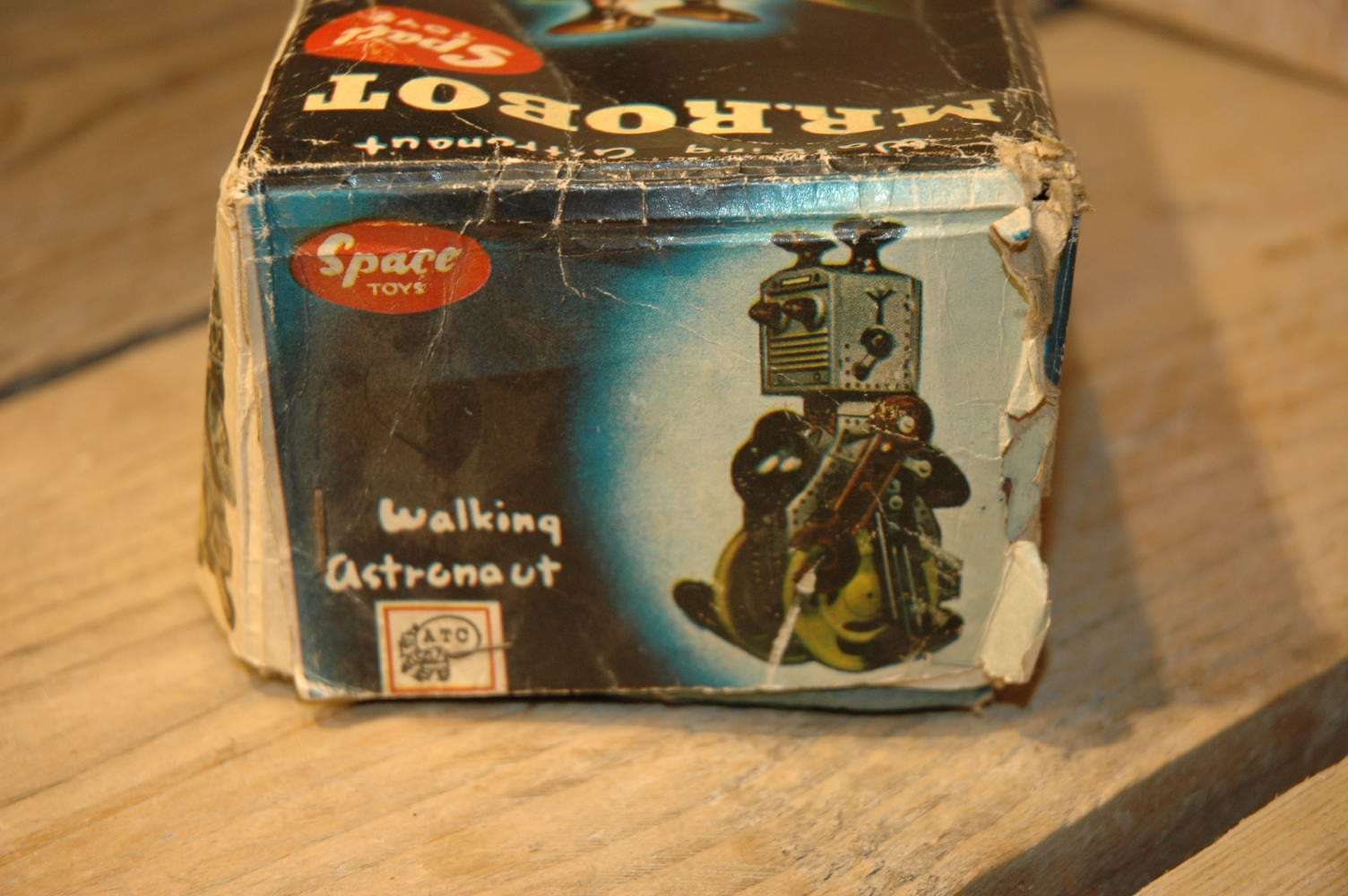 ATC – Mr. Robot aka Bell Robot
Mr Robot, also called " Bell Robot " was made in 1962 in Japan by ATC. There are some similarities to SY Mego Man but this one is WAY cooler and much more Robot than Mego Man for sure.  The robot is made out of lithographed tin with plastic wheels, feet and arms. oh and yes his eyes and antennas are also plastic made 🙂
This robot was made in 2 variations: red eyes and the more scarce variation… green / yellow eyes. Mr Robot is not showing up too often and I have no idea why to be honest. Maybe the robot did not sell very well or was only made in small quantities. This is the first one I ever had in my collection.
Mr. Robot is powered by a clockwork mechanism. In action he runs forward while his bell ring. I love the great litho on this robot, his looks and the great box with very nice artwork.  The fact that its not a " common "  looking and shooting robot makes him special.
The condition of this robot is excellent. the robot has been played with but is complete and all original. The chrome dish at the back shows some wear as well but common for this toy. All original parts and the robot works fine and strong. The box is original but is in rough condition.  Still…. this is a combination that does not show up to often in the open market. Hard to find robot and box, scarce !
CFP:  Contact me For Price     at     boogo.nl@gmail.com