Project omschrijving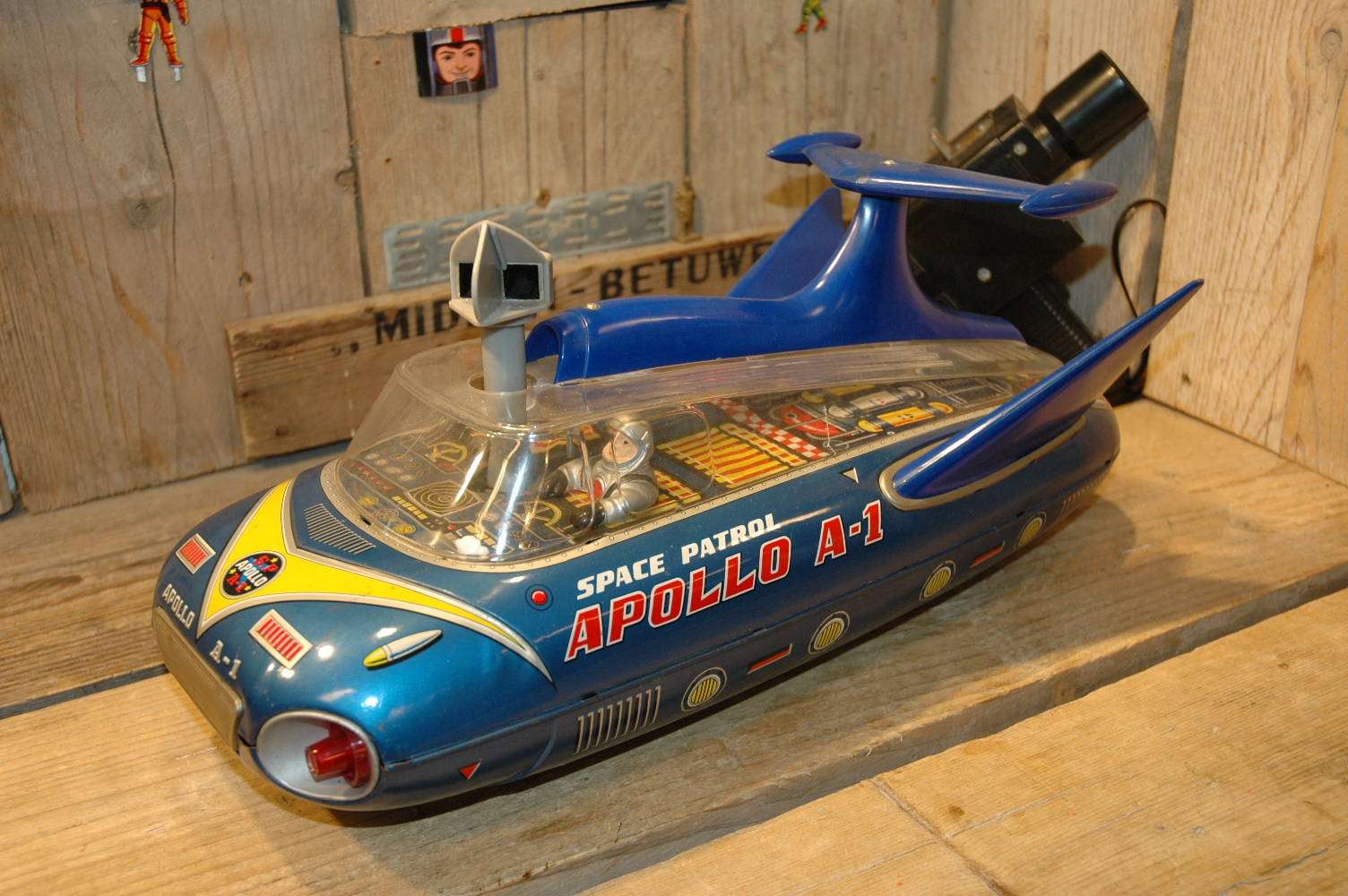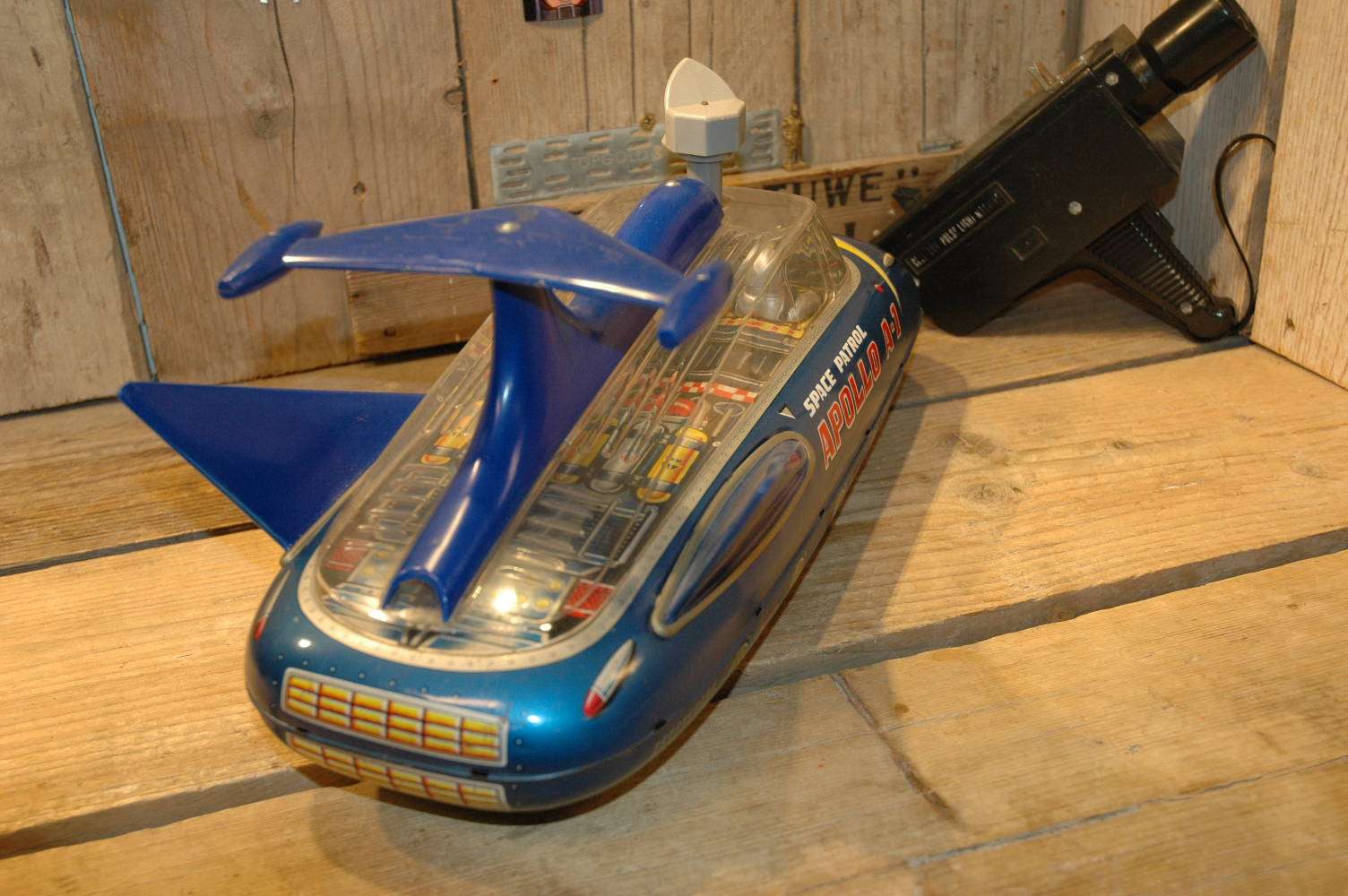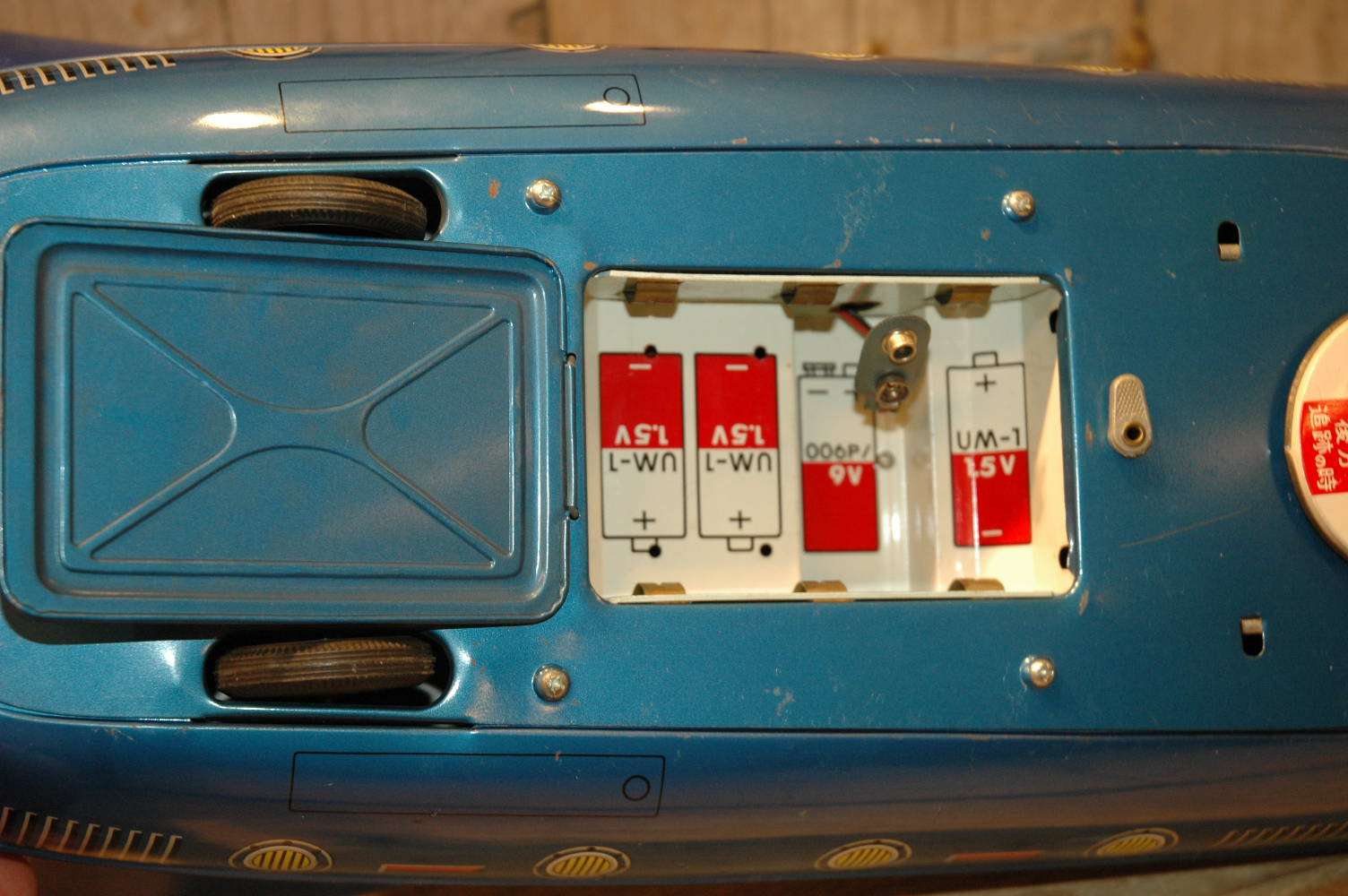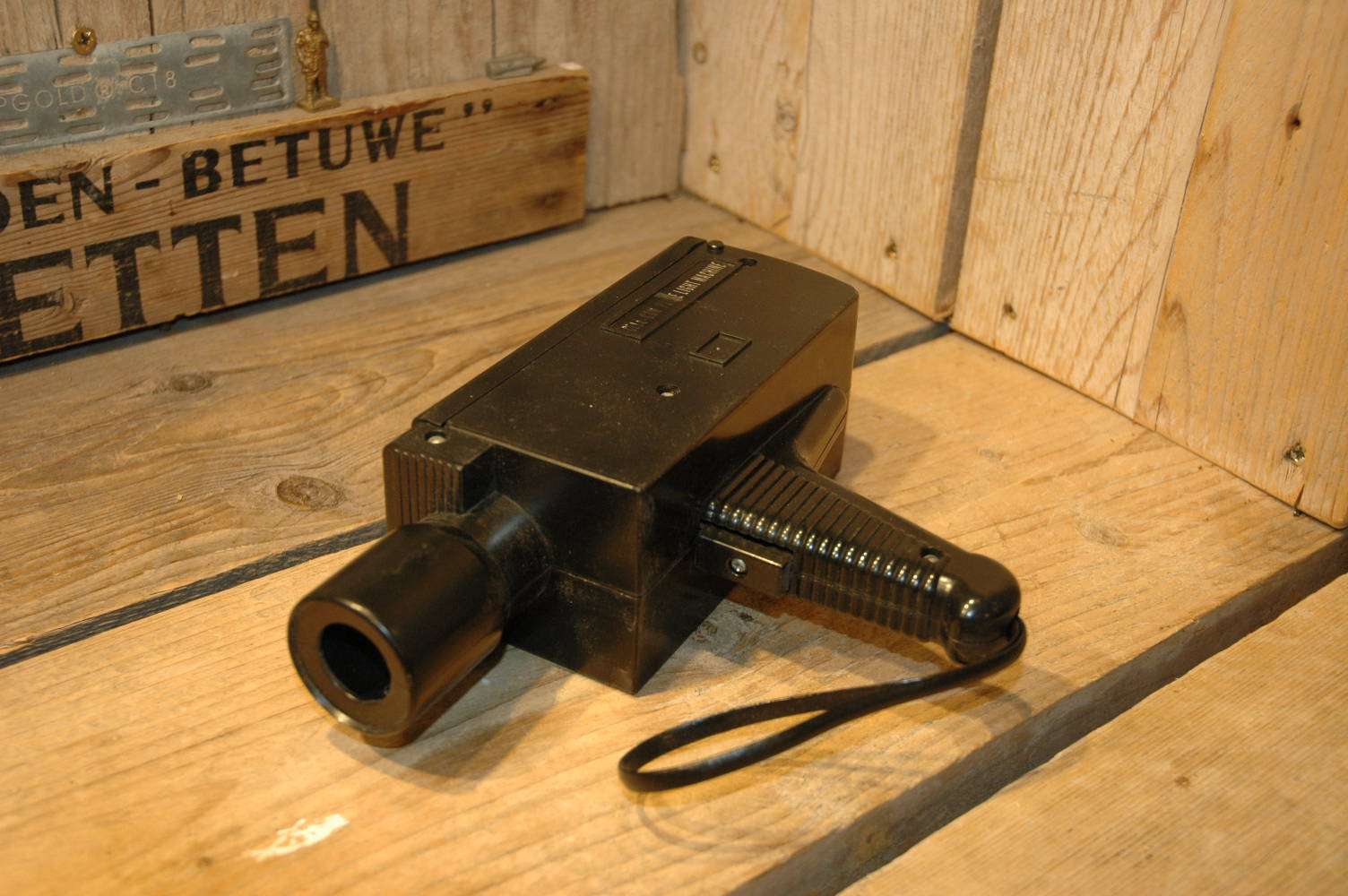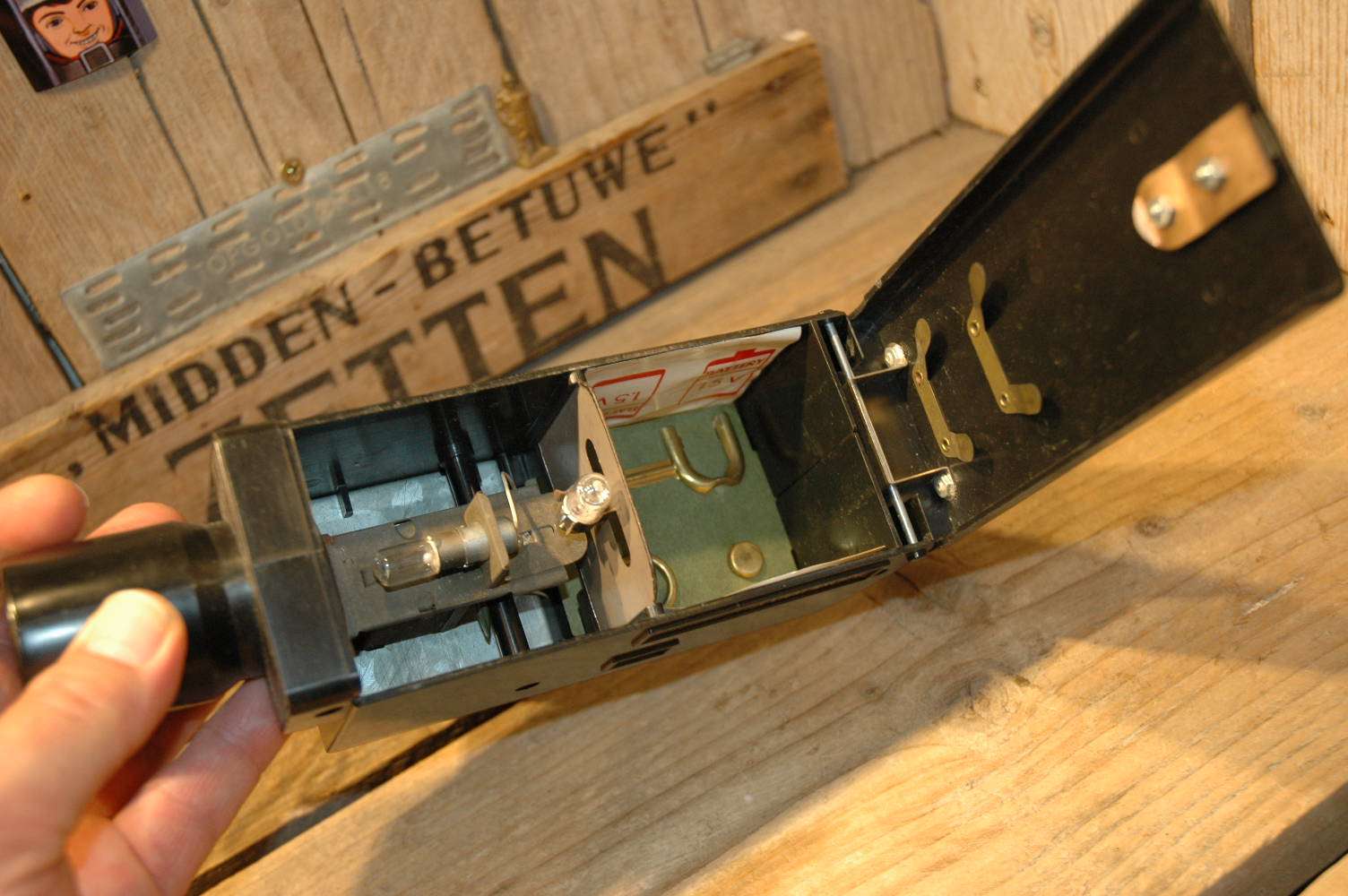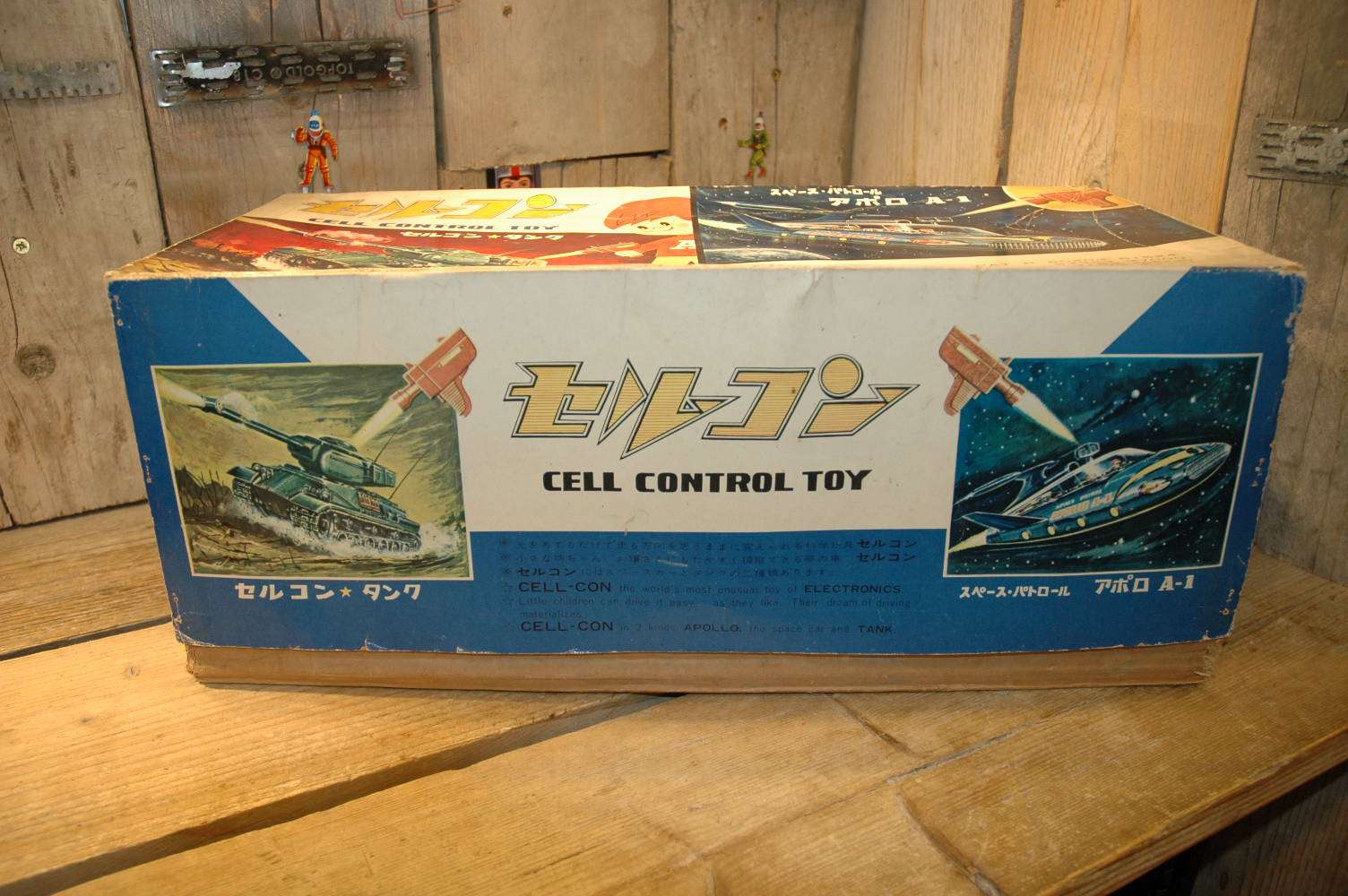 Asakusa – Apollo A-1 Space Patrol
This impressive spaceship is probably one of the most difficult to find spacetoys from the golden age. Made in Japan by Asakusa in Japan. This space ship is seldom seen in the open market and I believe i have seen it only one time in auction over the past 15 years.
Made out of lithographed tin and battery operated with so called cell controlled action.  The grey antenna houses 2 light sensitive cells that react on light.. Light is produced by the "camera" that comes with the space ship.. a strong light bundle gives you control of the ship.. and you can steer it into any direction you want.
I had the toy working and its fantastic to see it in action but the mechanism is temperamentfull and the light needs to be strong and all batteries fully charged. even then it will take quite some time to get control over this vessel. 🙂
The toy is big and messures over 43 CM in length. Condition is complete, all original and excellent and the toy comes with the original camera / lightgun as well.
All accompanied by its original box that has one replaced (short ) sidepanel. The rest of the box is original and in excellent condition.
Make no mistake here.. this will probably the first AND last time you will ever been able to buy this toy in this complete condition !
Never saw one before in my 15 years of collecting !
Ultra rare and scarce in this condition !
CFP: Contact me For Price       at          boogo.nl@gmail.com