Project omschrijving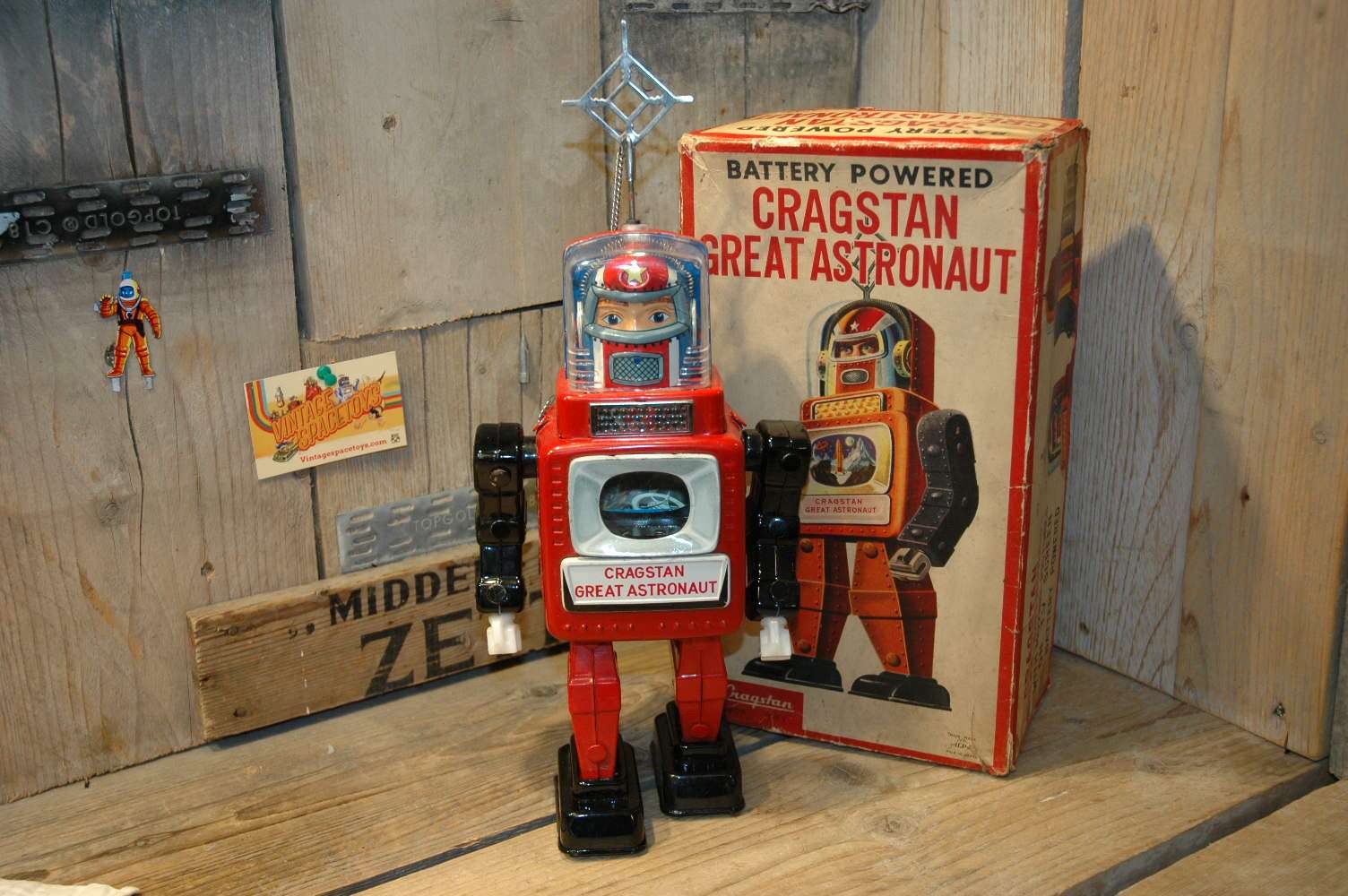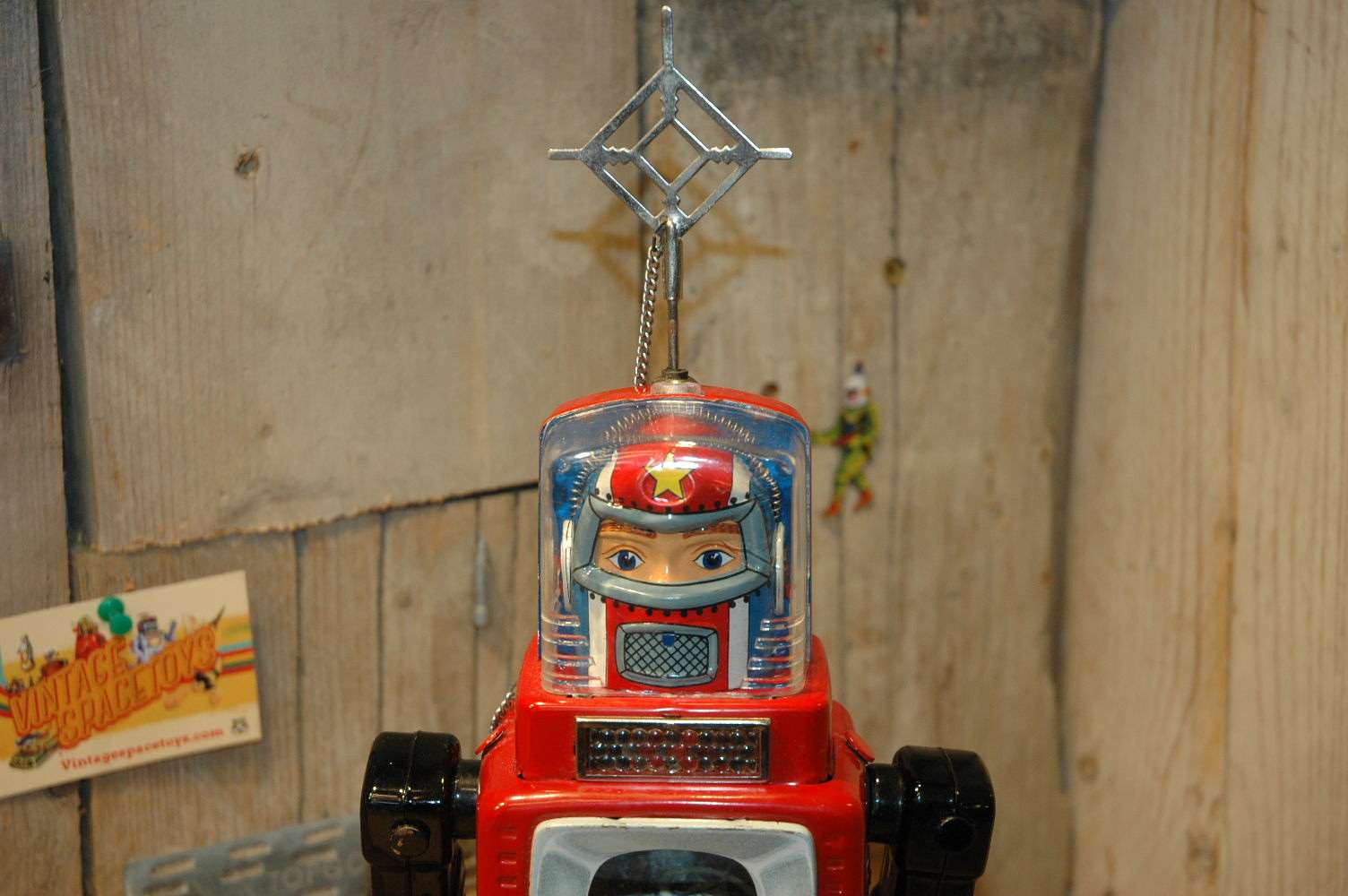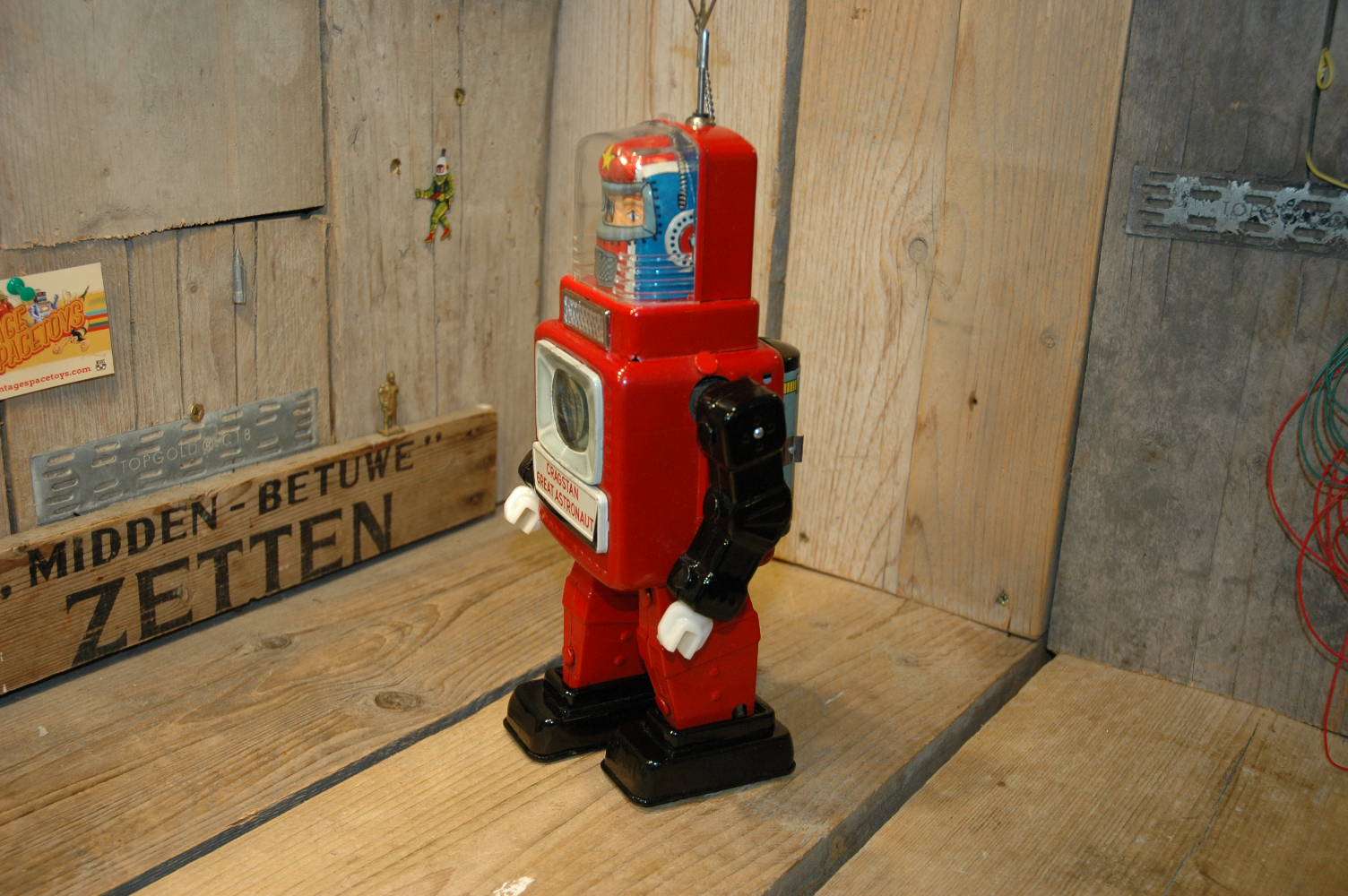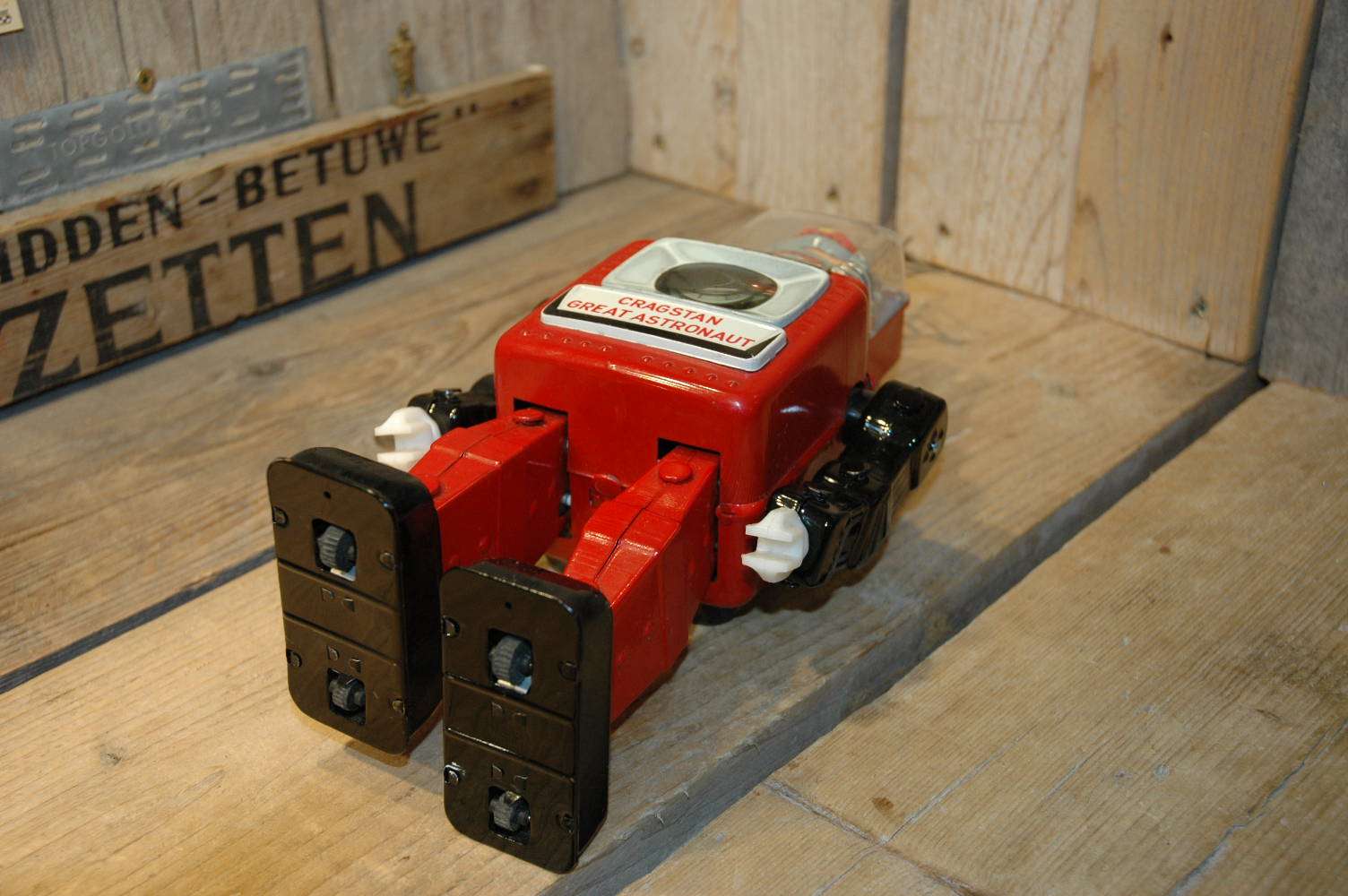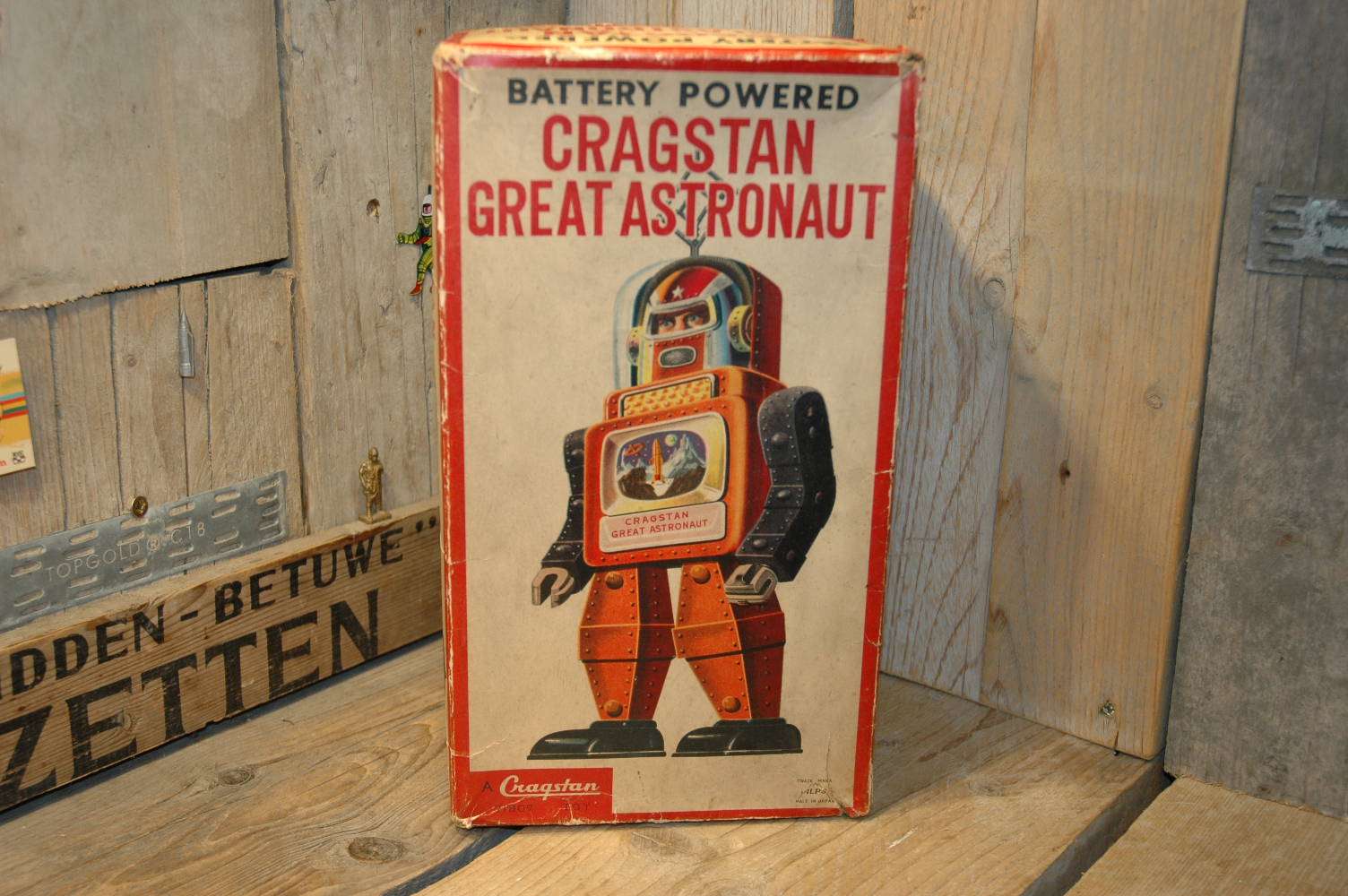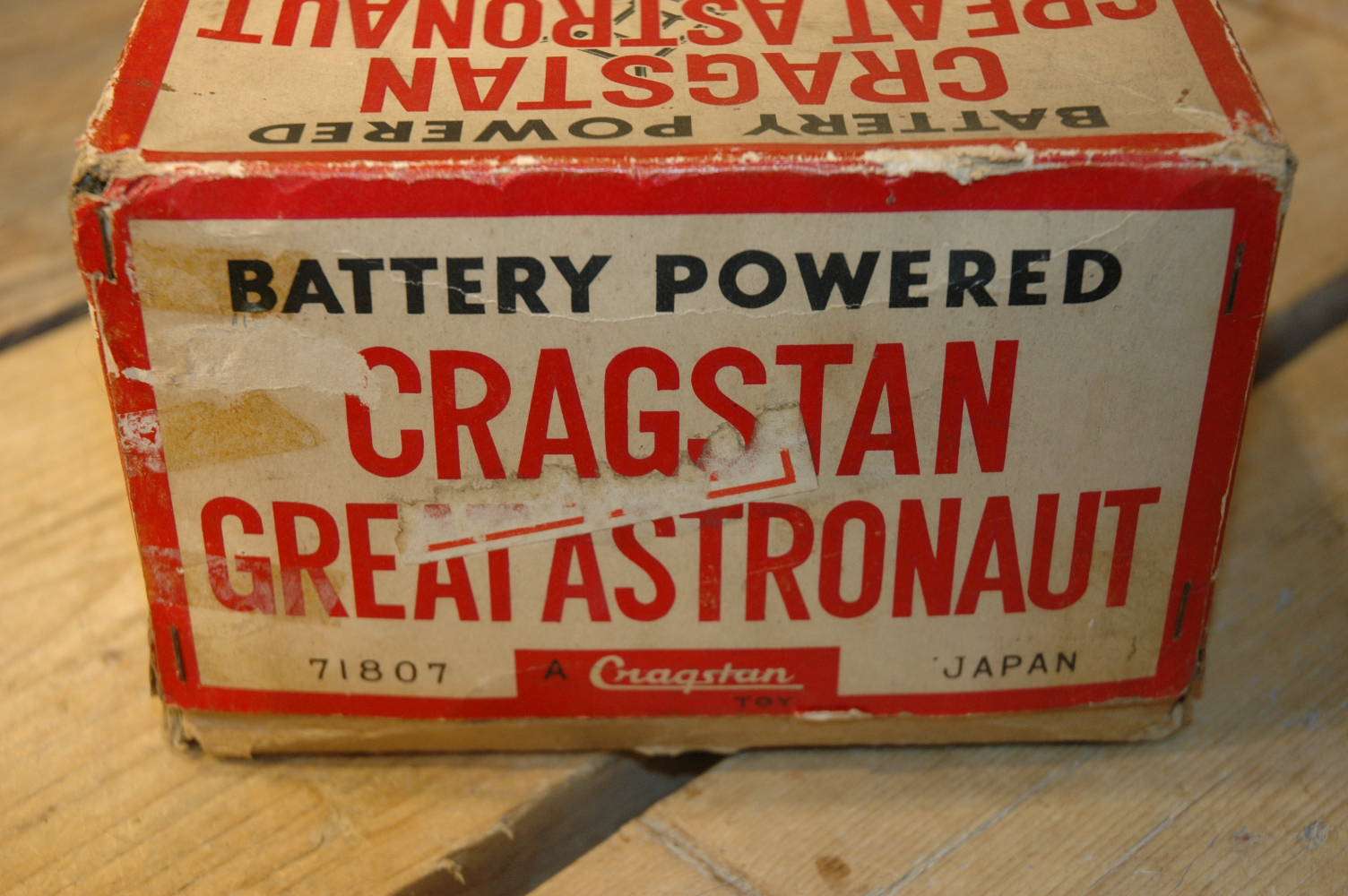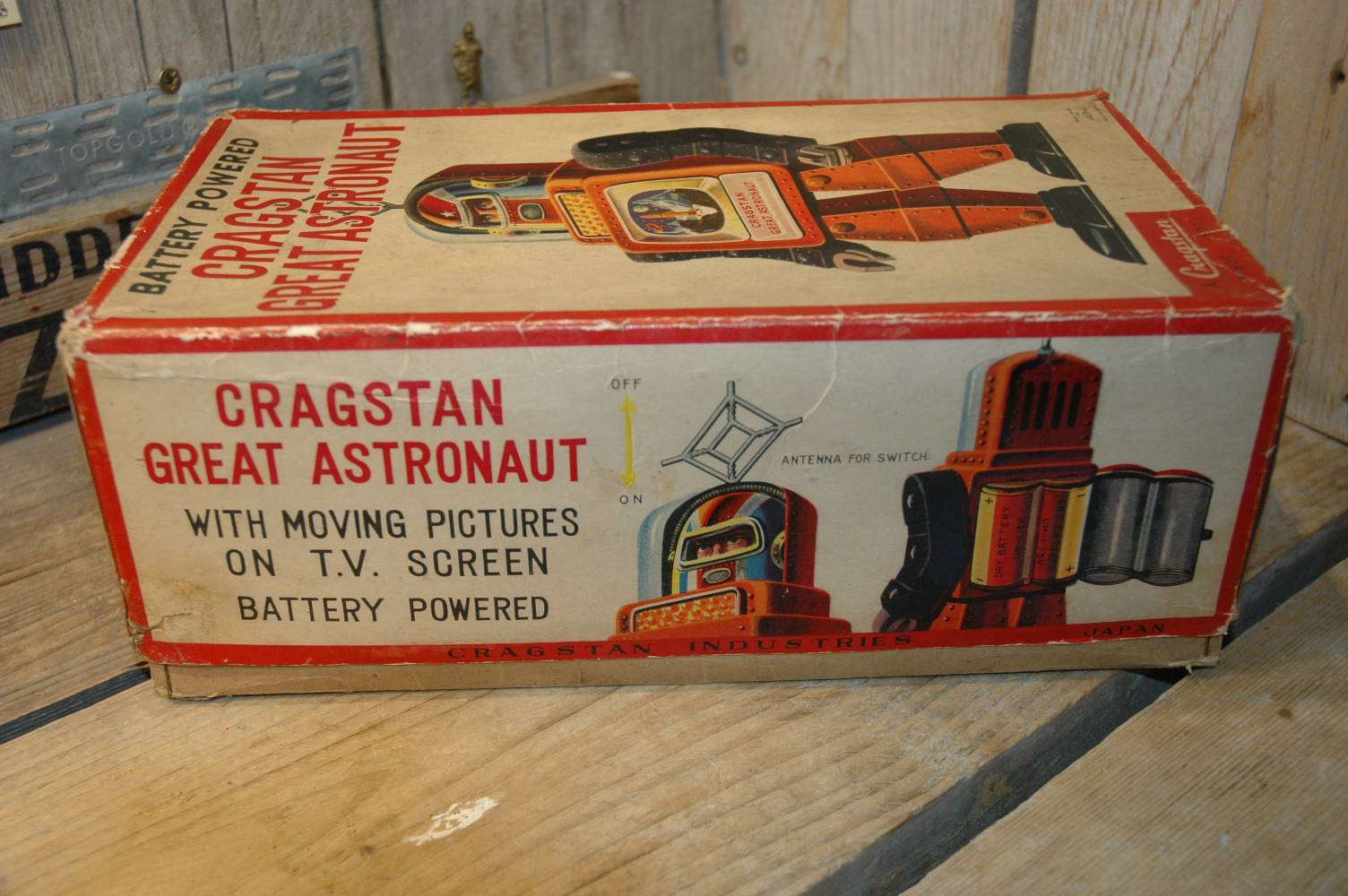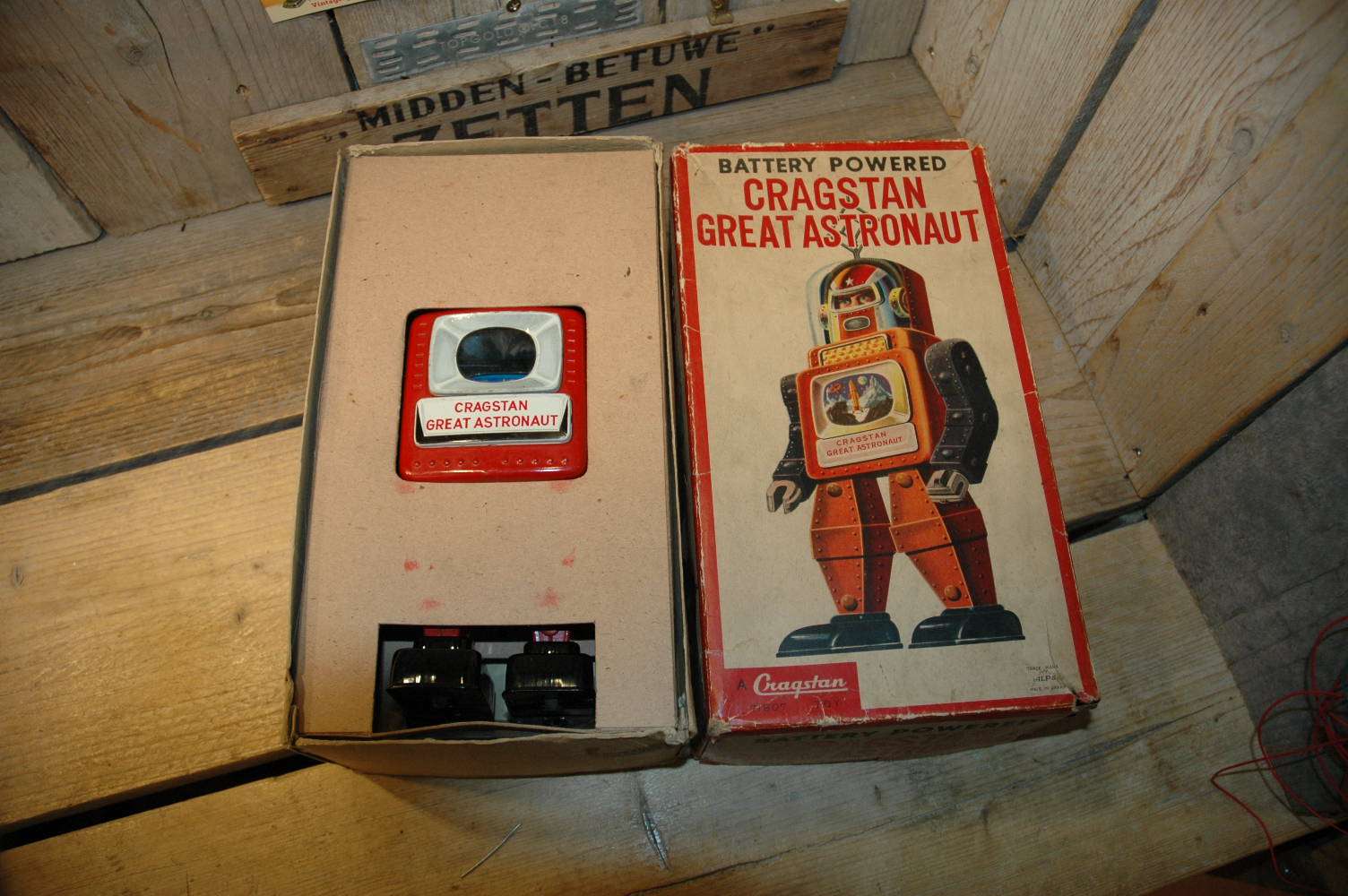 Alps – Cragstan Great Astronaut
I found this robot in a lot of 2 alps robots / astronauts in the UK this time in the summer of 2019. This is the first one I could find WITH original box.
Build in the early 1960`s ( 1962 to be exact ) in Japan as one of the rarer versions of the more common television spaceman by Alps for Cragstan, this astronaut differs in many ways of his "brothers" the television robots. First of all this version comes as an astronaut and not as a robot, Its finished in red, and its bigger than the common television robots. Plz take a look also at the outstanding litho on the back of the battery compartment !
The litho is outstanding and the astronaut is totally build out of tin. It moves forward with a space movie in its chest, a colorful light show in the head/mouth section and of course it produces space sound.
The condition of this example is near mint ! and the robot is complete and in perfectly working condition. Now i had not that many of these over the years but this one is for sure the best example i ever had.  Looks like it has not much been played with at all. If you are ever looking for this robot and only want the best then look no further as this example will be VERY hard to ever upgrade !
The robot is all original and complete and has never been opened up before. All works fine and the movie inside still works.  The robot comes with original box in excellent condition. Both the original inserts are present as well A rare and scarce combination  !
CFP: Contact me For Price   at:   boogo.nl@gmail.com