Project omschrijving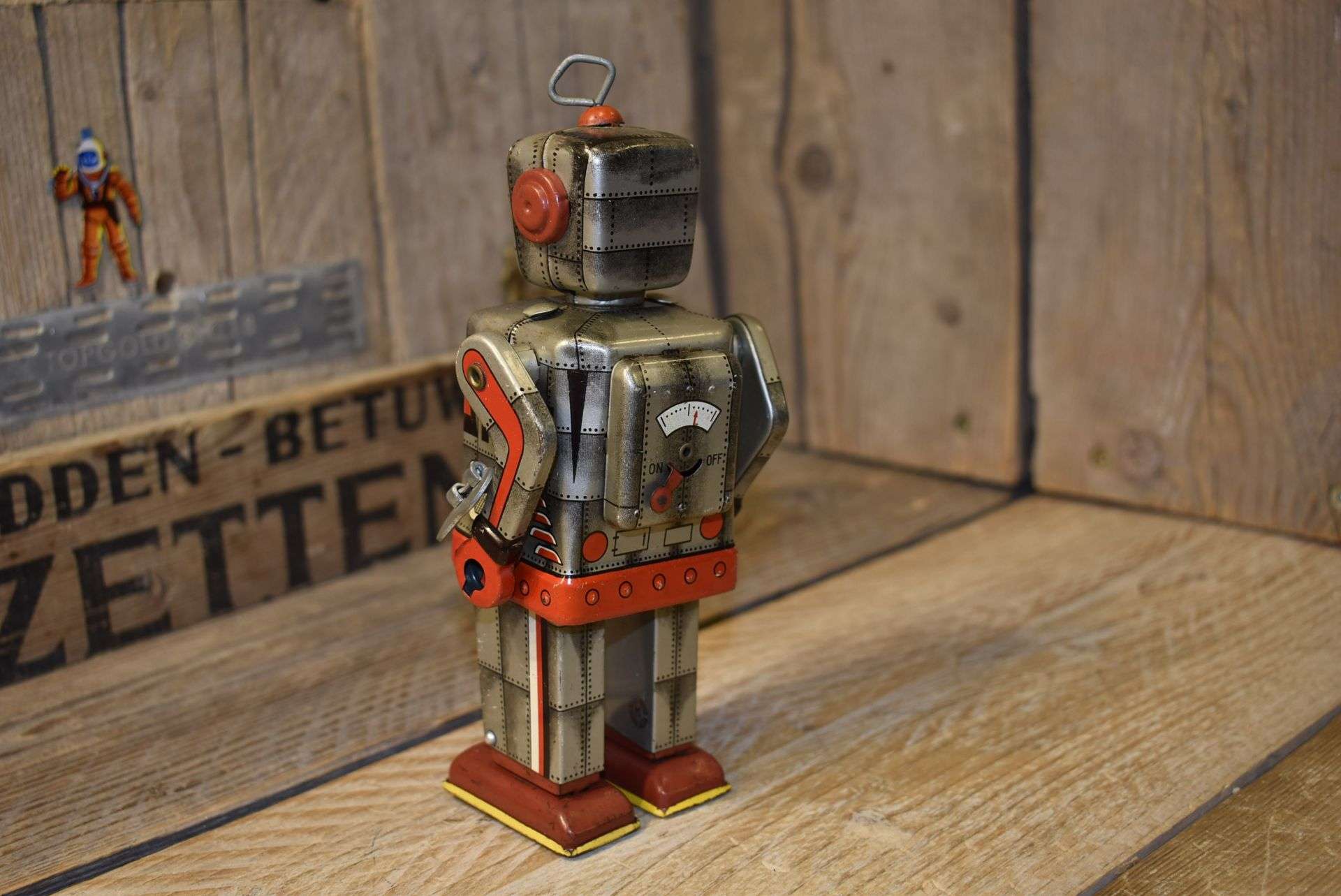 Sankei – Robot 5
Fresh from Italy.. Robot 5 is one that is not showing up too often in the Dutch Caves but… this fantastic grey version made it smooth and quickly ! 🙂
Not much background information other than that it was found in Italy. Made out of lithographed tin with a clockwork mechanism. 2 other color variations are known to exist.. also made in pink and blue. I had the pink one some years ago.. only saw the blue one in auction maybe 1o years ago.
this is the second time a silver grey versions shows up in the Caves…
In absolute excellent condition with some minor play wear. all original and complete and with a perfect working windup mechanism as well. This is absolutely how a vintage tin toy robot should look like 🙂
Make no mistakes here.. Sankei's Robot 5 is one that is in the top 10 most wanted …on this planet 🙂
Rare and very scarce robot that is seldom seen in the open market.
Contact me For Price         at            boogo.nl@gmail.com