Project omschrijving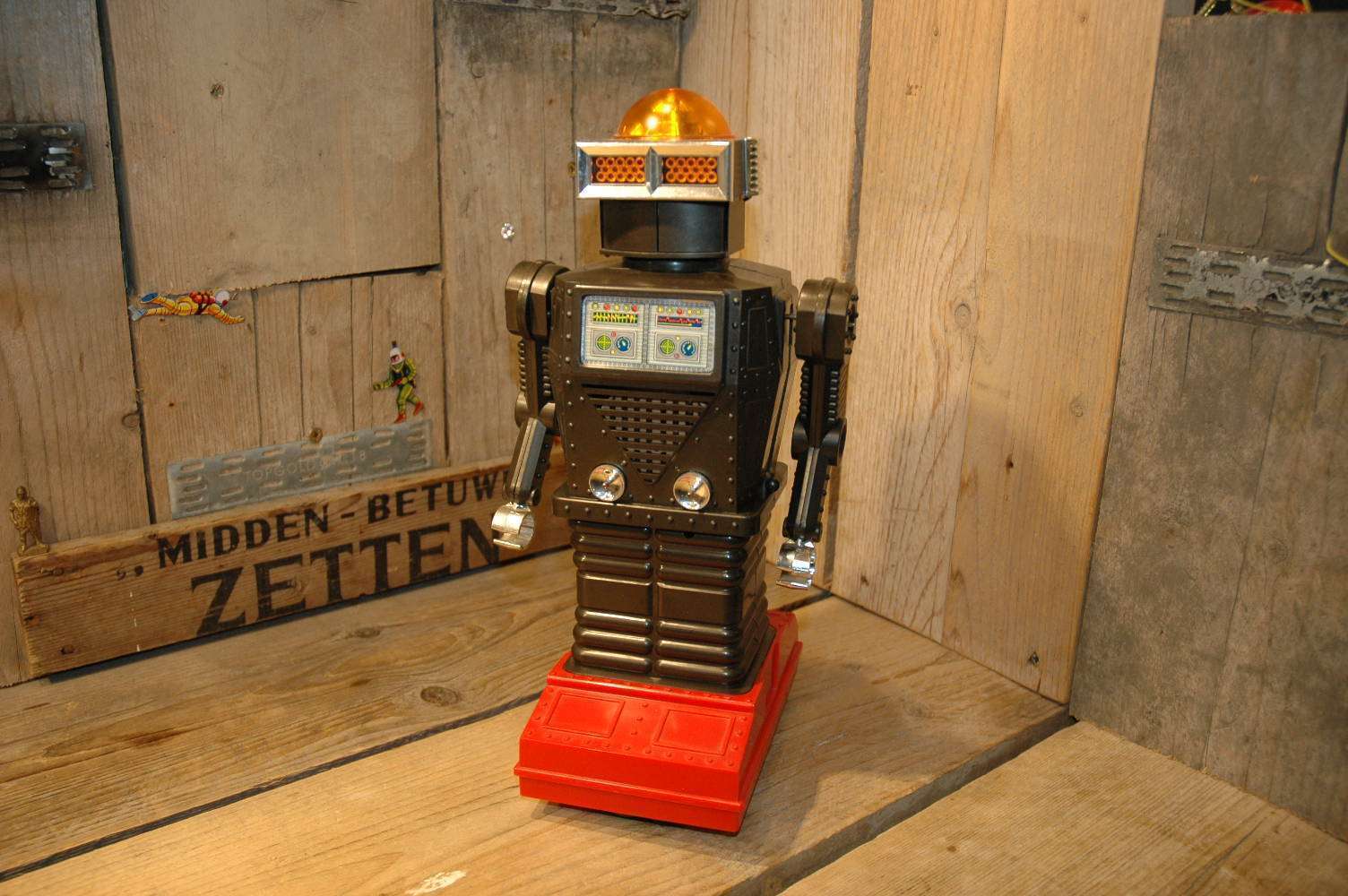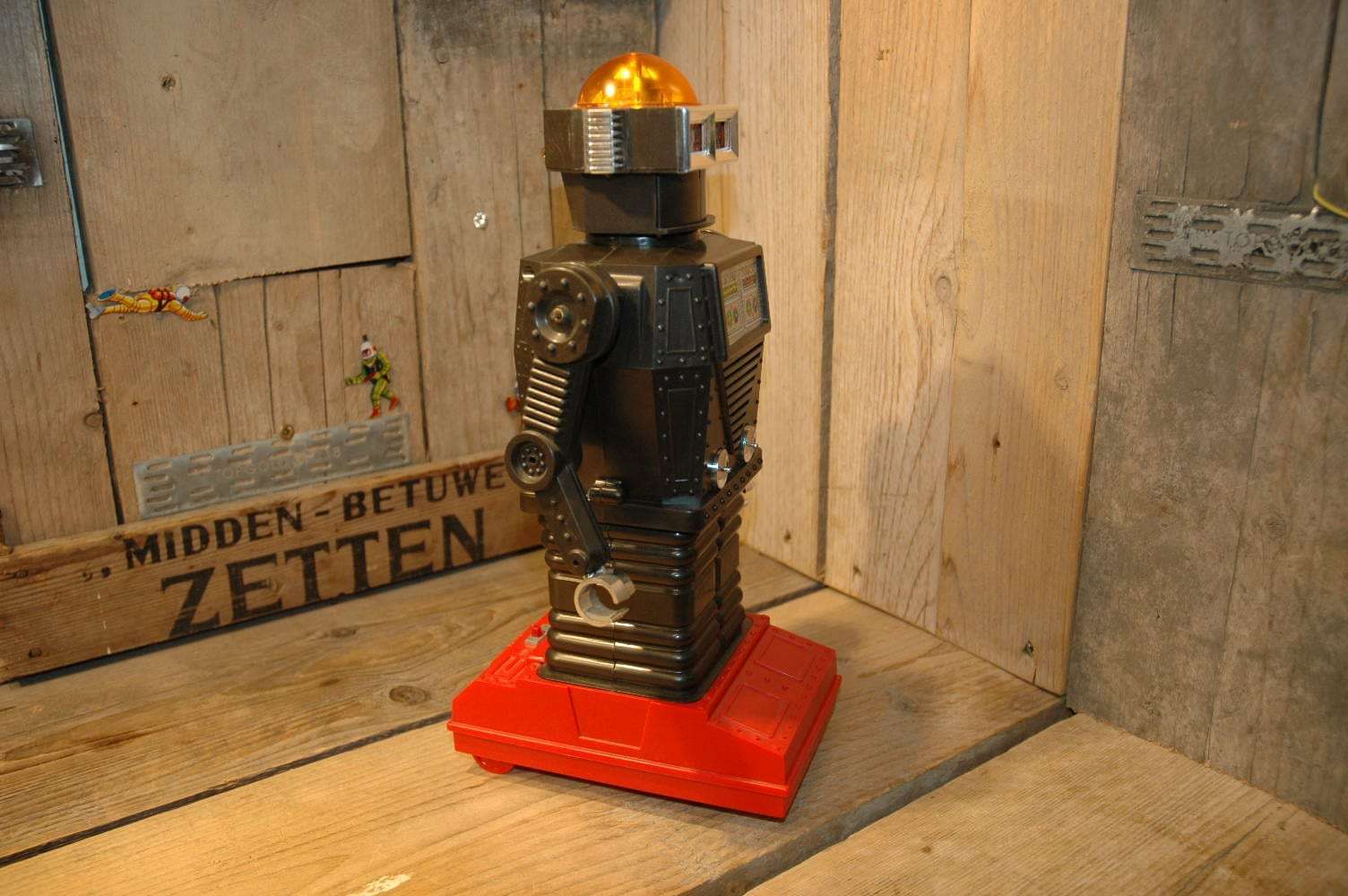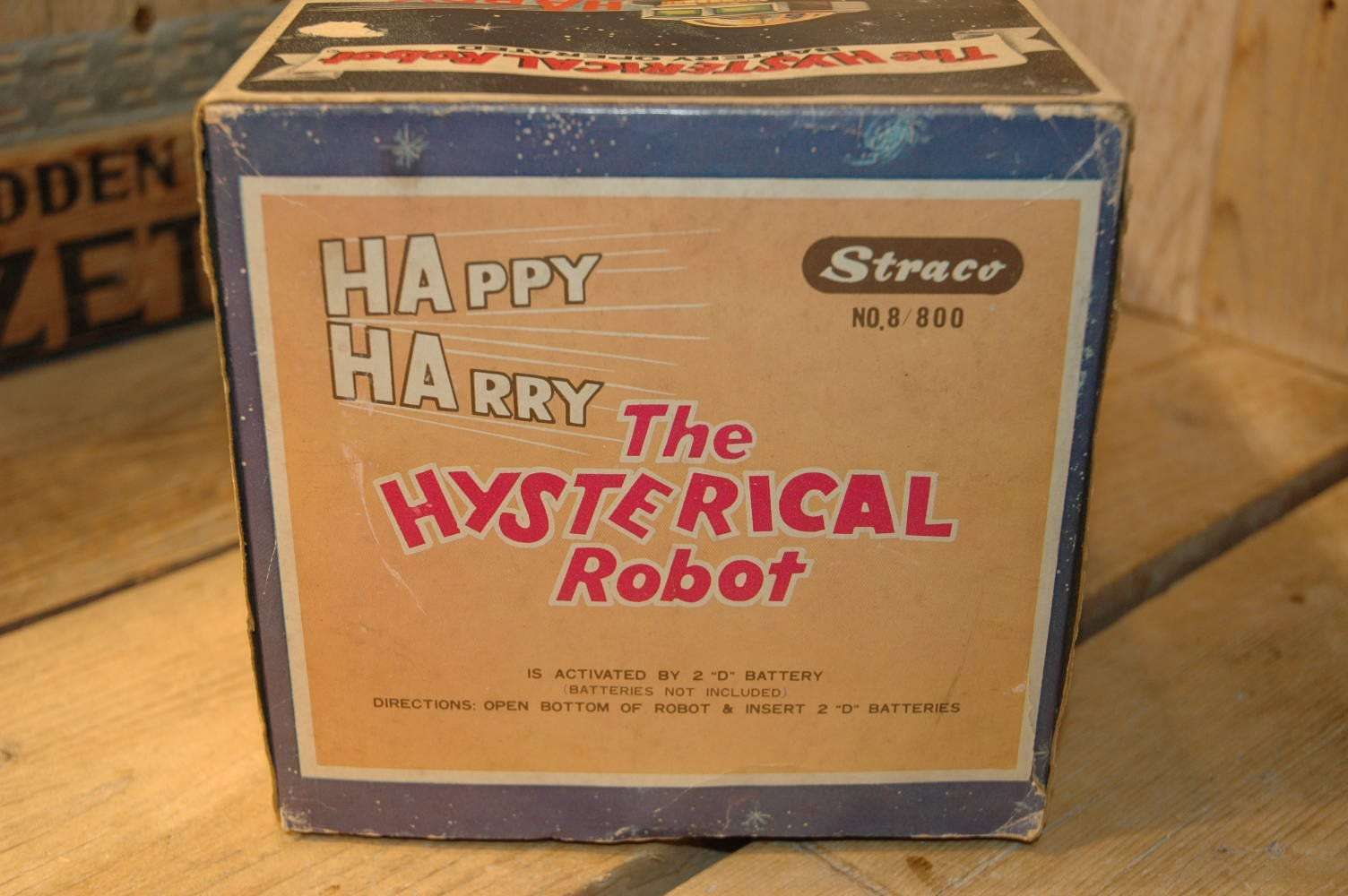 Waco / Yonezawa – The Hysterical Robot Happy Harry

I still dont know exactly the robots name, is it:
A: Happy Harry
B: The Hysterical Robot
C: Laughing Robot
D: Scaring the shit out of my children robot 🙂
This robot scared my son and daughter… they are 8 and 5.
The robot started with a funny face, a quick bump and go action but when he started to laugh, my children stopped laughing and were afraid…. what kind of a monster is this 🙂 He sounds like a kind of Frankenstein but he is not, its…. HAPPY HARRY I explained them but they were allready done with this " monster " 🙂
The robot is an early plastic robot with great action, bump&go, lights, moving arms and shoulders, opening mouth, showing teeth and a creepy laugh that comes straight out of a spooky house 🙂
Made by Waco in the mid 1960`s in Japan, at least that information was in my last description a few years ago. I had about the same robot and that was made by waco. but NOT this one. After all those years I finally found out the REAL manufacturer of this great robot: Yonezawa !!!.  And if you want to know HOW I found out…. well THIS robot and especially the BOX. Nobody had ever seen it before. Made by Yonezawa in Japan and the box has also Japanese writing so definetely made for the Japanese market. Again a mystery solved because for years nobody really knew who the real manufacturer was of this robot, well now we know 🙂
The robot was stored away most of its life on an attic, simply forgotten.
The condition of this robot is near mint, works fine with all the actions and is hard to find in this working condition. This one works fine and strong, no flaws to mention. The box is the rare variation and is original. Awesome Box ( look at the graphics and artwork ) Ultra rare with the Japanese writing on it and the Y sign… wow ! Oh and i forgot to mention.. ALL the original inserts are present !
A very hard to find robot in undamaged and working order, even more rare with this box !
CFP:  Contact me For Price    at   boogo.nl@gmail.com