Project omschrijving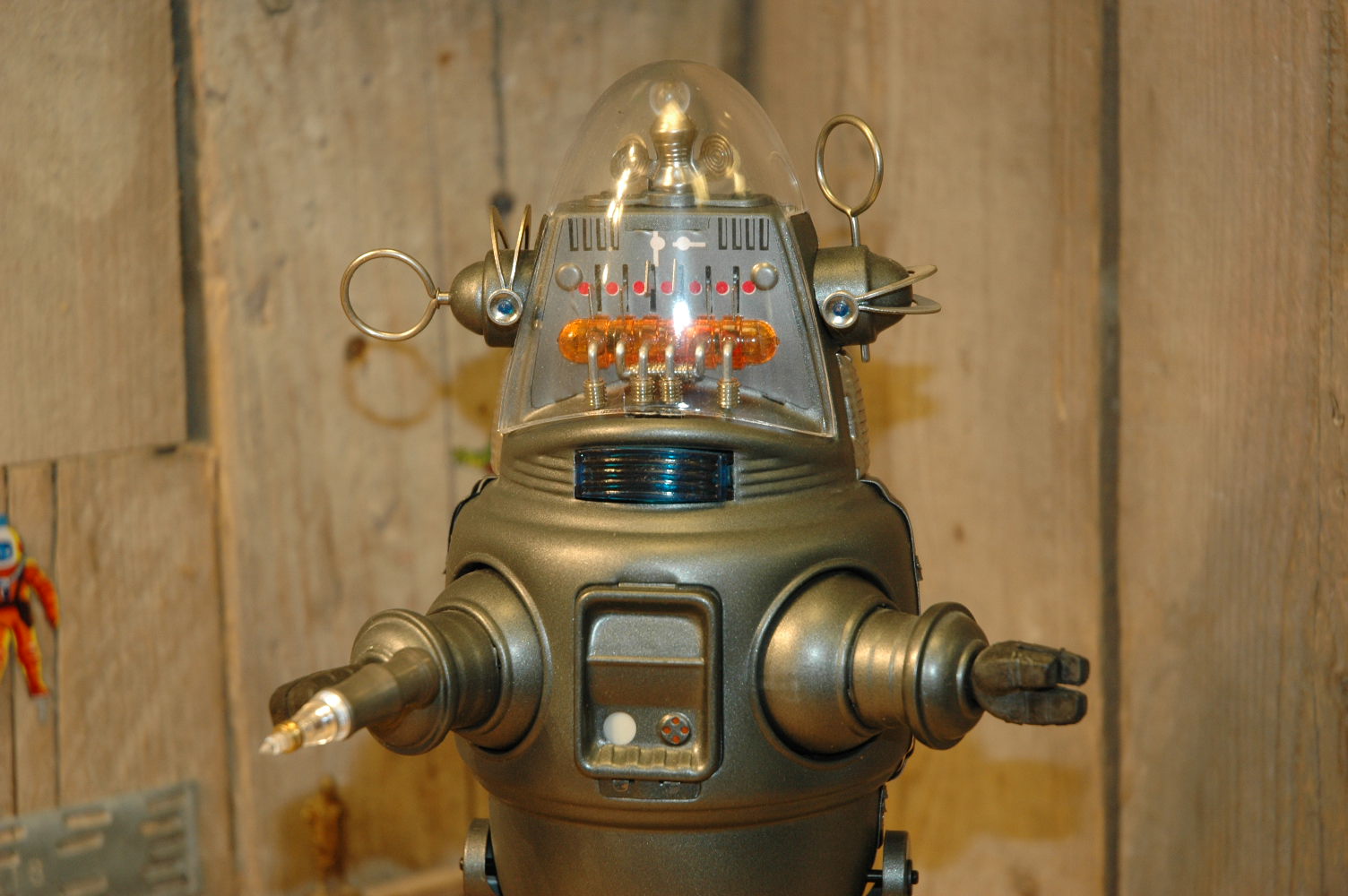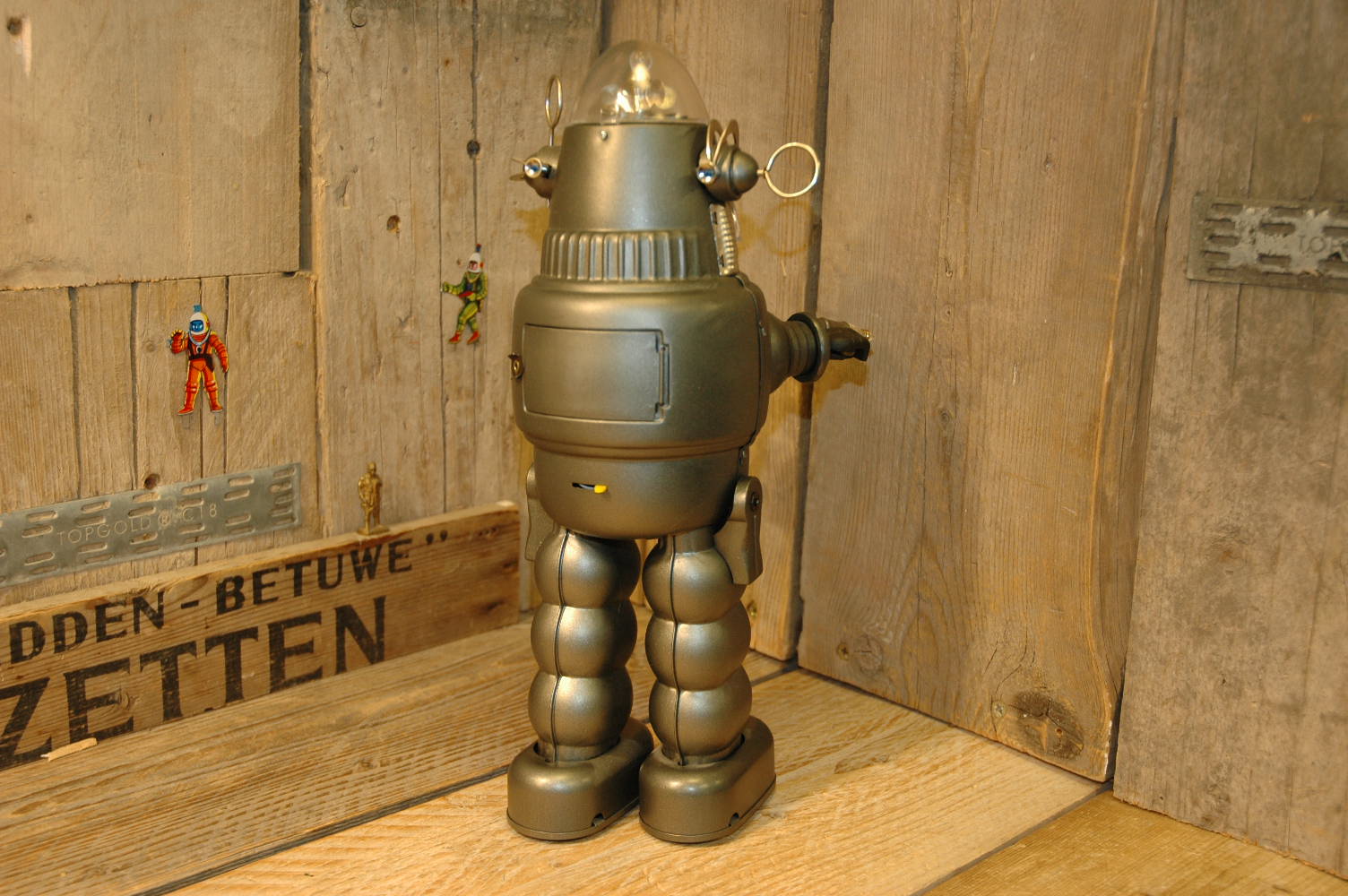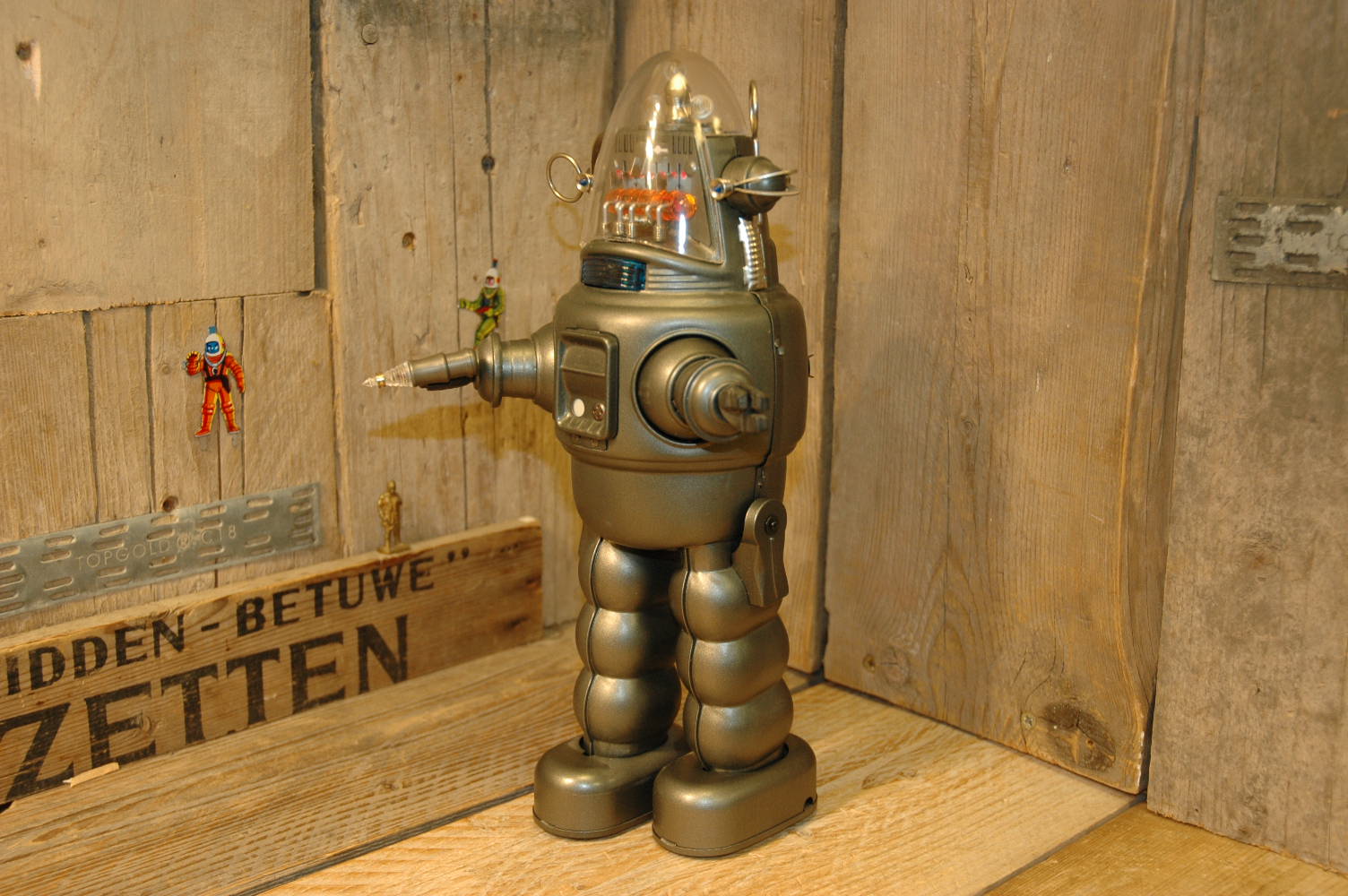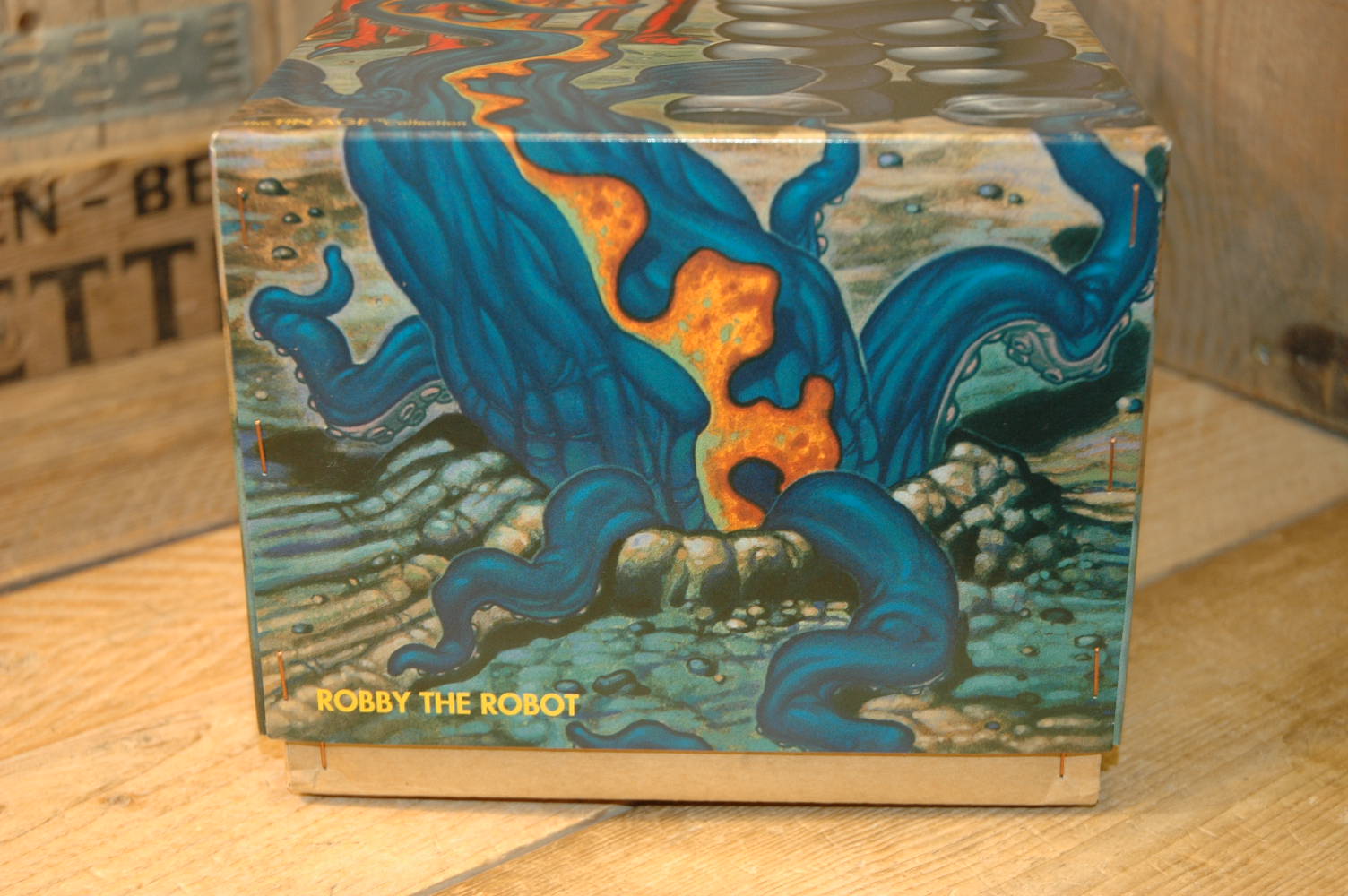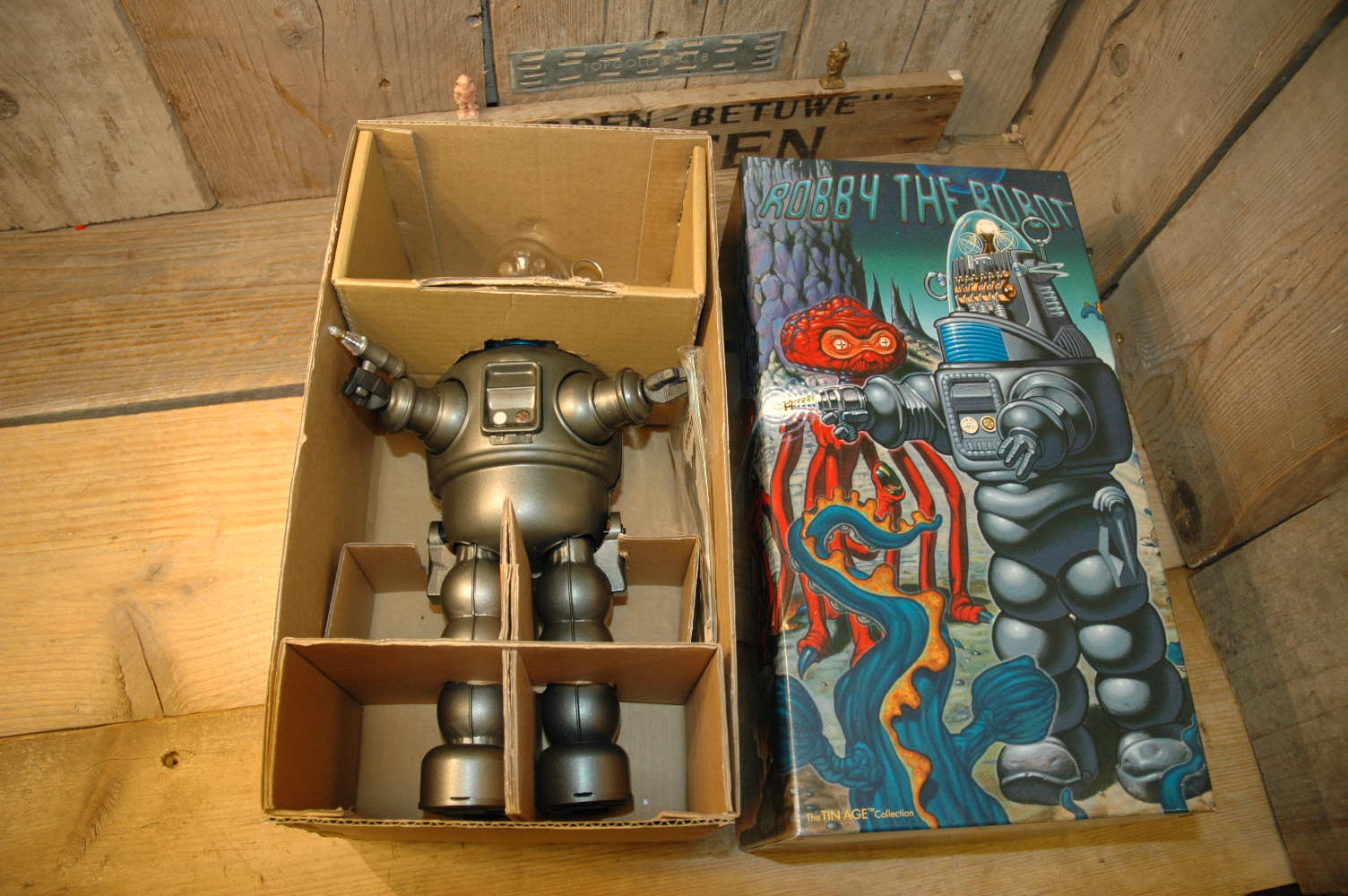 Osaka Tin Toy Institute – Robby The Robot.

Robby The Robot, made in 1997 as a total remake of the Original Robby the Robot. Made by Osaka Tin Toy company with special designed artwork for the box.
Made in very limited numbers.. this is number 548 by the way.
There is a small booklet that comes along with this robot in which the whole story is told, very interesting to read. I was also surprised to see the names of the people involved in this project. If you want to know all the details and if you are a real robot collector ( of course you are, otherwise you would not be reading this 🙂 than you should really have this robot in your collection !
This robot is designed and build with so much love and care, you can see that when you have the robot in hands.. Its really not "just" a Reproduction, its ART in its purest form. these are costly robots that will only go up in value over the years, I am very sure about that.
This Robby the Robot ( number 548 ) is mint original in its mint original box with all the inserts and paperwork. The robot runs on 2 AA batteries with walking action, lights in his chest and behind the pistons, real robot sound and gun sound with lights as well.. Absolute stunning robot.. a MUST HAVE for sure…!
CFP:  Contact me For Price       at         boogo.nl@gmail.com