Project omschrijving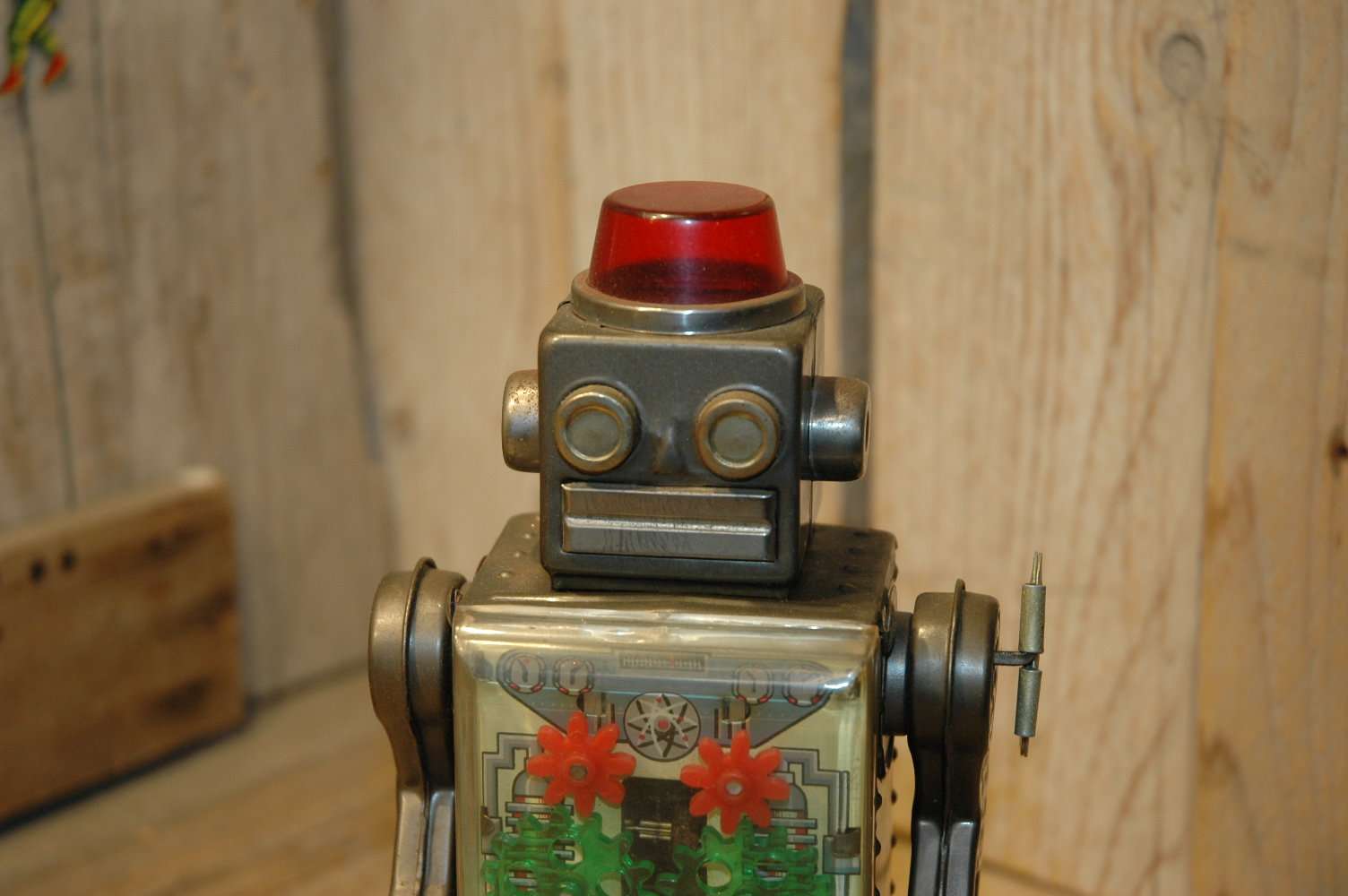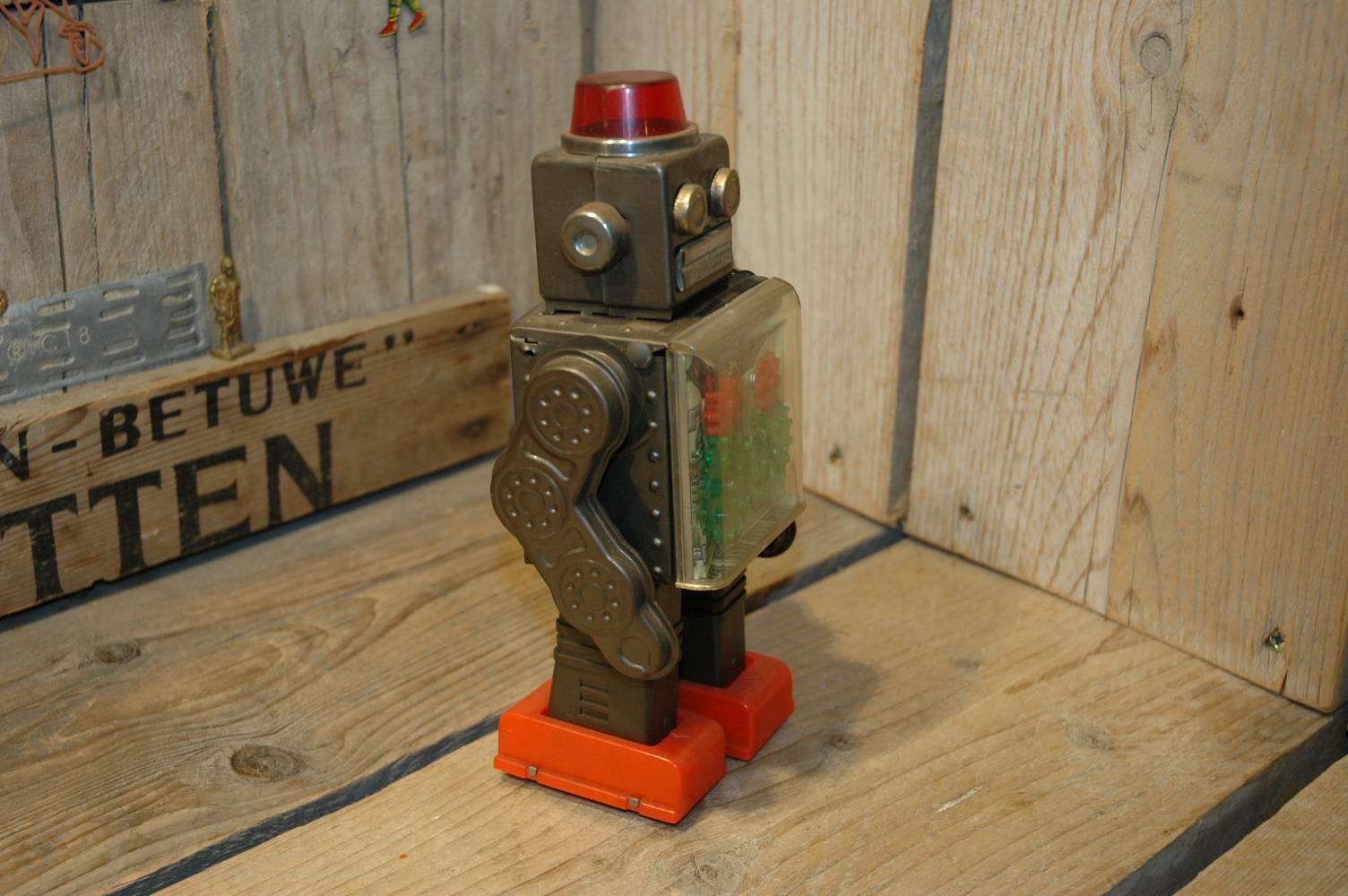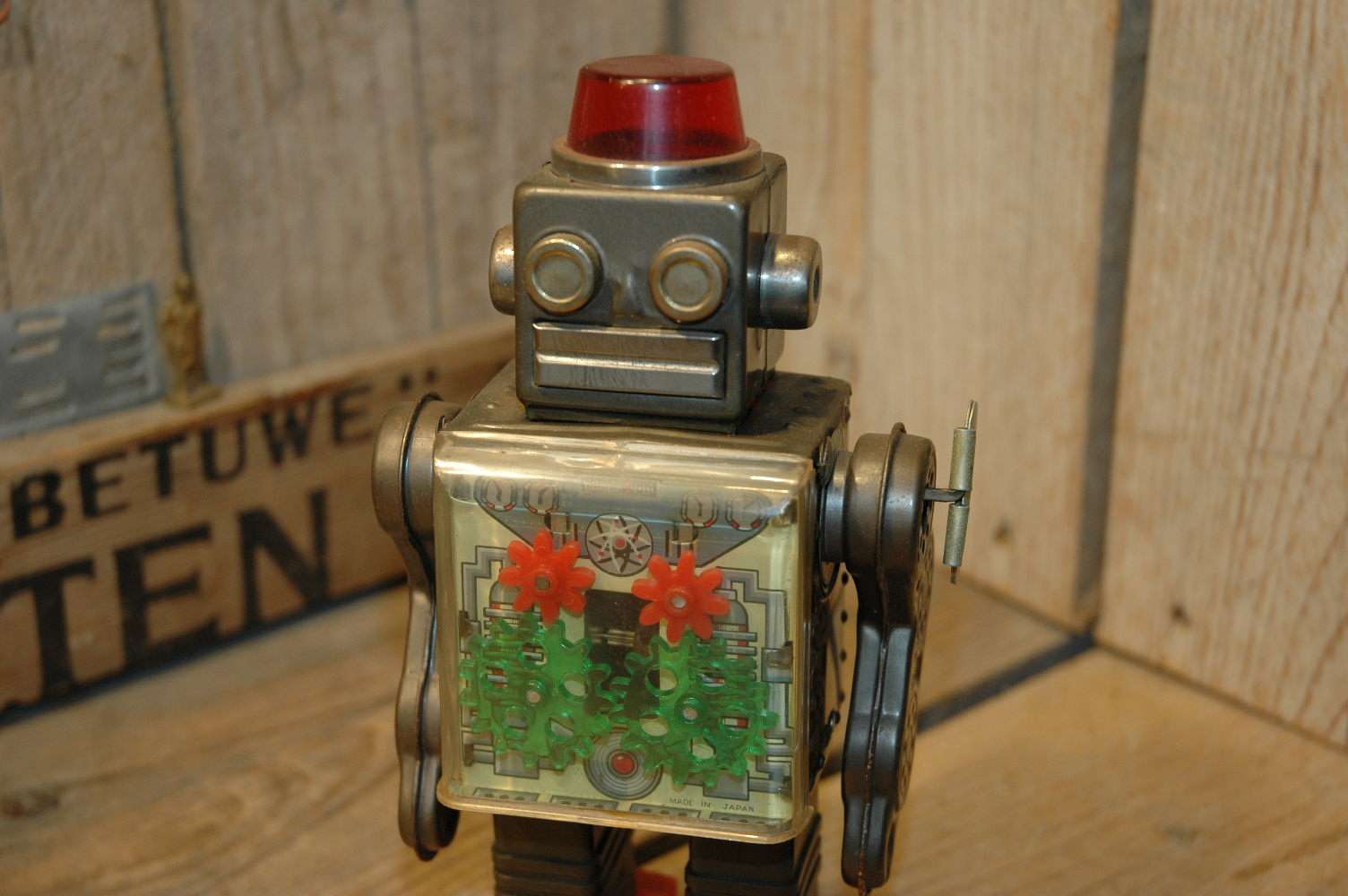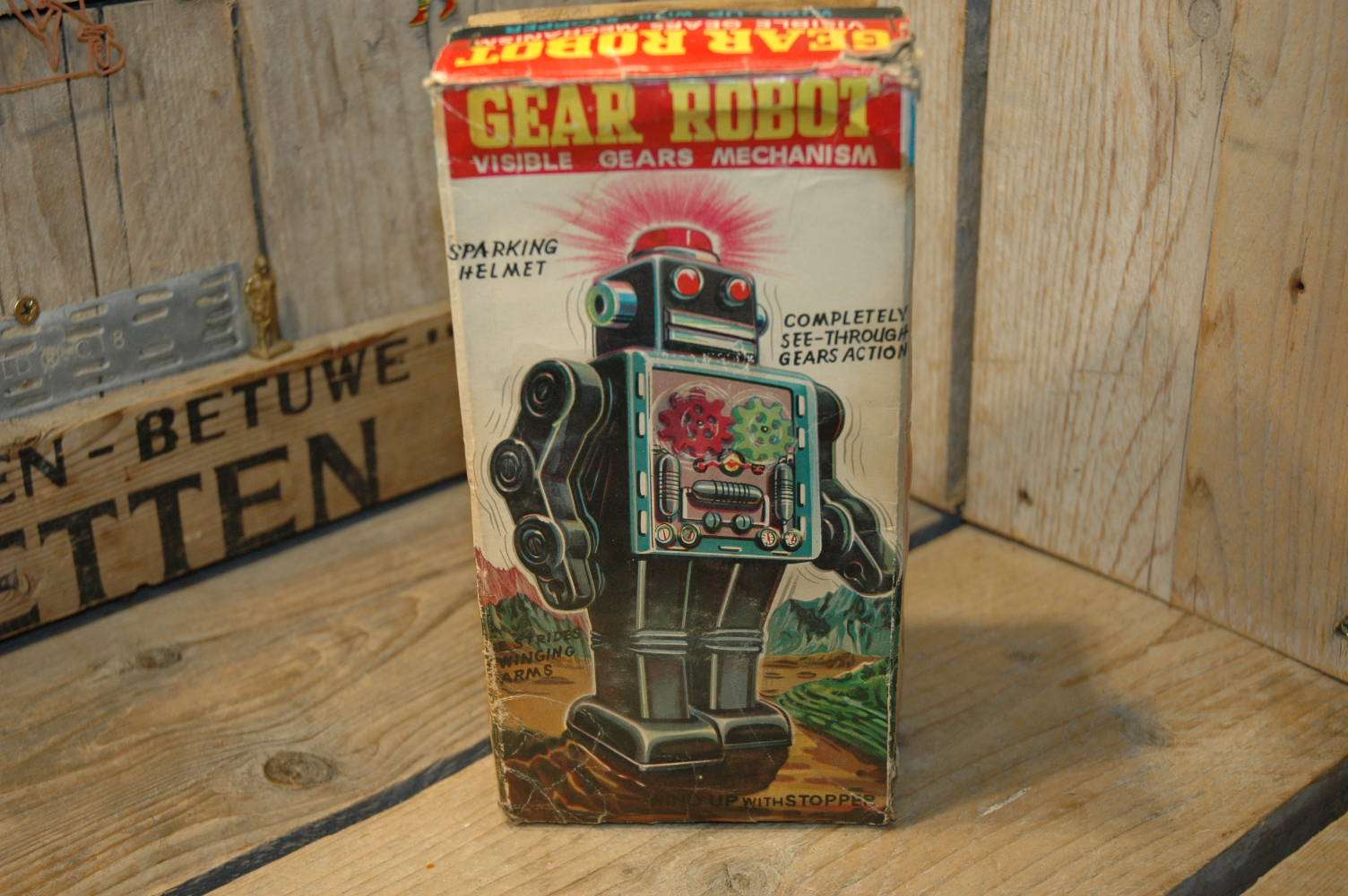 Horikawa – Gear Robot with Visible Gears Mechanism.
One of the best robots in this series is this windup version with the green transparant gears and golden eyes. Many variations were made of this robot but this one is absolute one of the hardest to find in this series.
The robot is made in Japan by SH Horikawa in the early sixties. The robot is driven by a clockwork mechanism with walking action, spinning gears and sparks.
This robot was an attic find many years ago. I still remember the story behind it. The robot was stored in a box for over 35  years. Old toys from the children were kept safe in a box at the attic and when the house was cleaned out.. they popped up again in the same condition they were packed away.
The condition of this example is absolute excellent. The robot is complete and original and in working order. the flint needs, as always, replacement but I will leave that to the new owner to decide. The robot has never been messed with before. Could use a good cleaning and a polish for the chrome parts but I always like the robots the way i found them so thats up to you 🙂
Complete with smashing rare original box in very good condition. The box shows some wear, small tears and inside old taping but overall the box is still very nice and its one of the rarest boxes for this robot series !
Contact me For Price             at              boogo.nl@gmail.com