Project omschrijving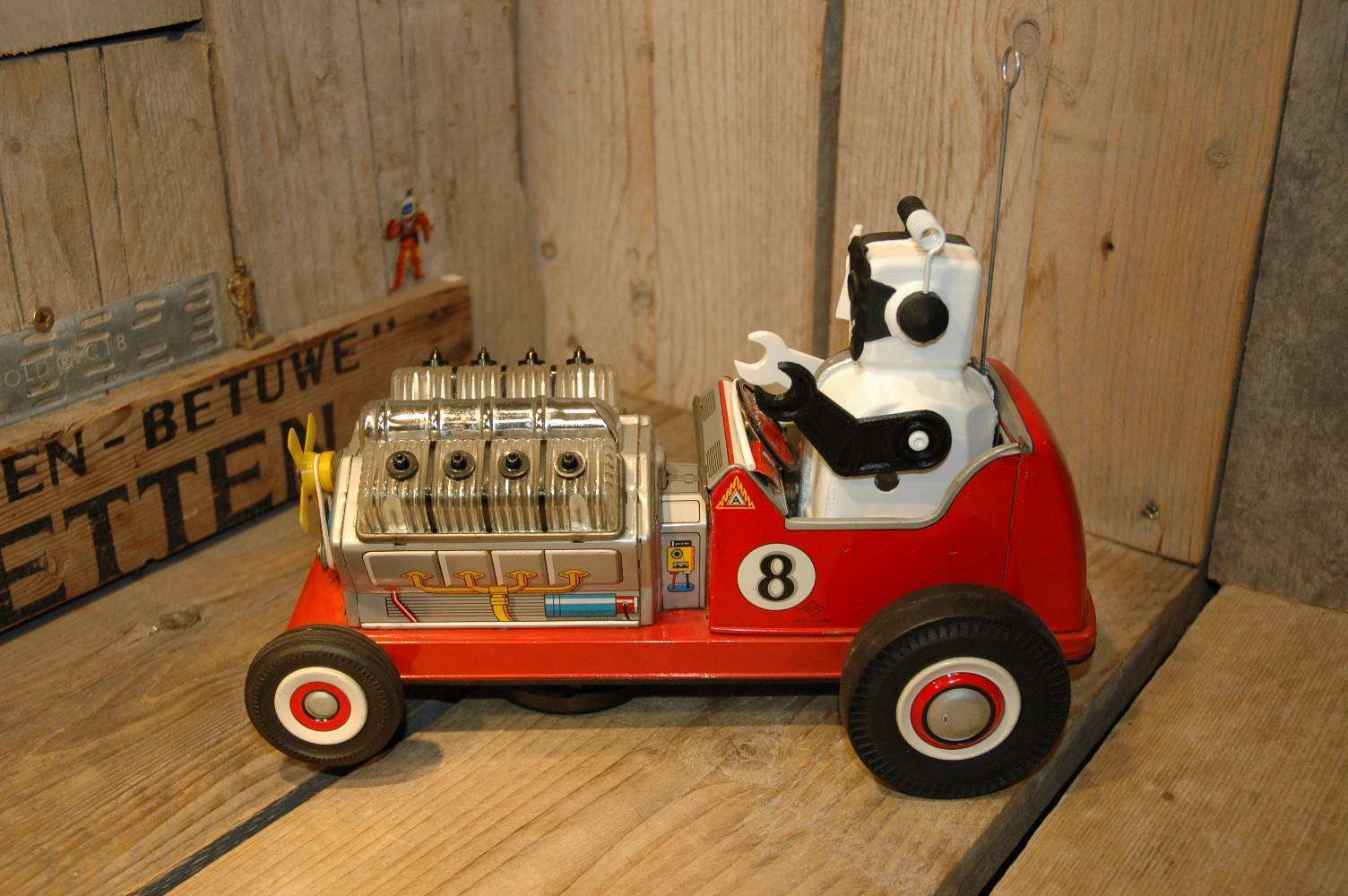 Daiya / Vst – Gosstavo Robot Roadster 8.
This is the second custom Roadster 8 that i finished last year. The first one ( You can find it somewhere on my website for sure ) had also a rare robot behind the steering wheel. This one is driven by Gosstavo Harlequin Robot.   More info about Harlequin can also be found on my website 🙂
This impressive Roadster comes with mystery Bump and Go Action, and special green / red light that comes from the Engine. On the front there is a rotating propellor to keep it all cool 🙂
The Roadster is original and made by Daiya, Japan. The robot is also original and made in Holland, by ME ! 🙂 Condition of this Roadster is excellent with only some corrosion spots to mention at the battery door. Further the toy is in excellent and fully working condition.
I only made ONE like this so this Roadster is Unique. Not a second one is available or will be ever made by me.
CFP:  Contact me For Price       at        boogo.nl@gmail.com