Project omschrijving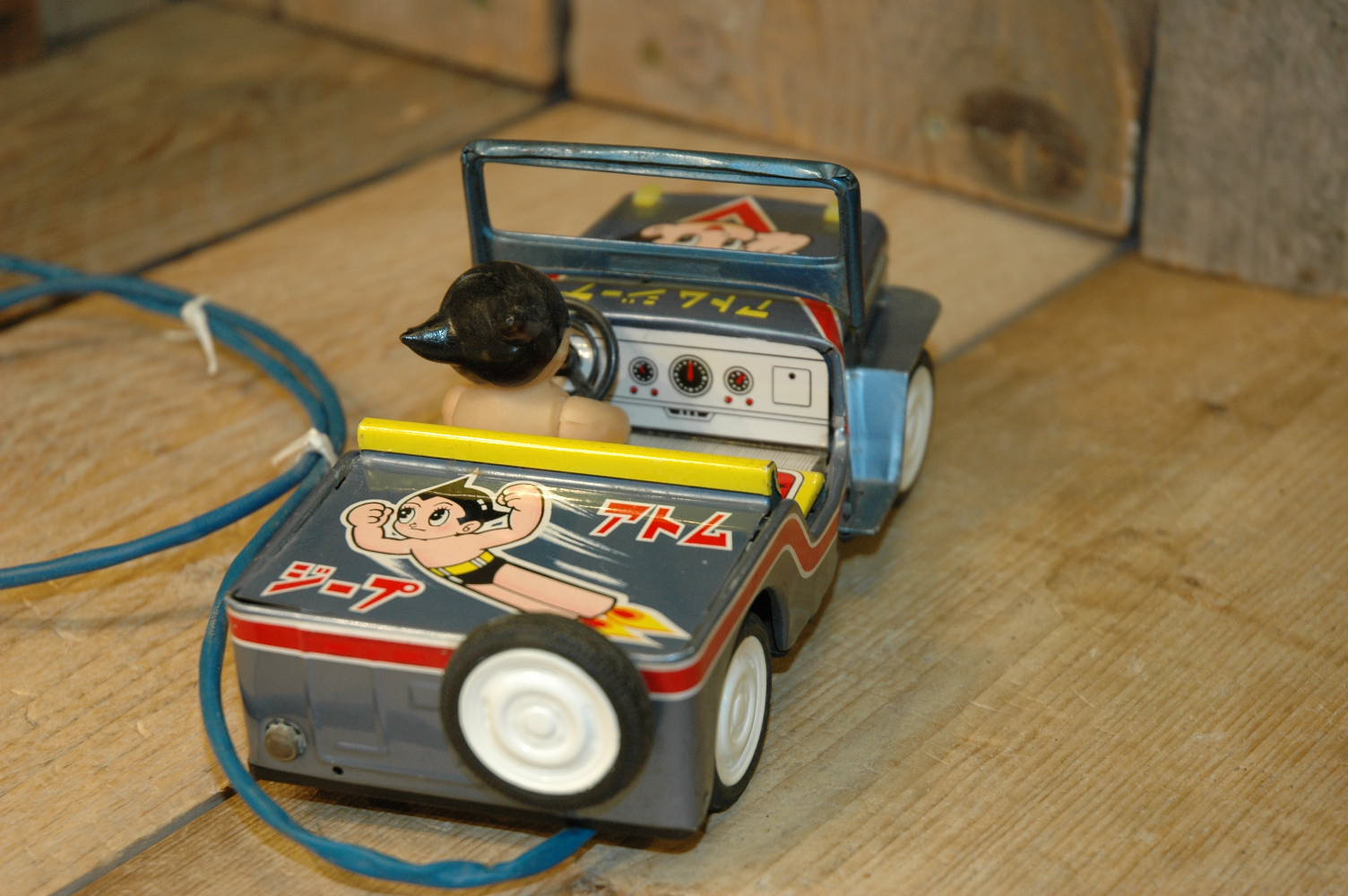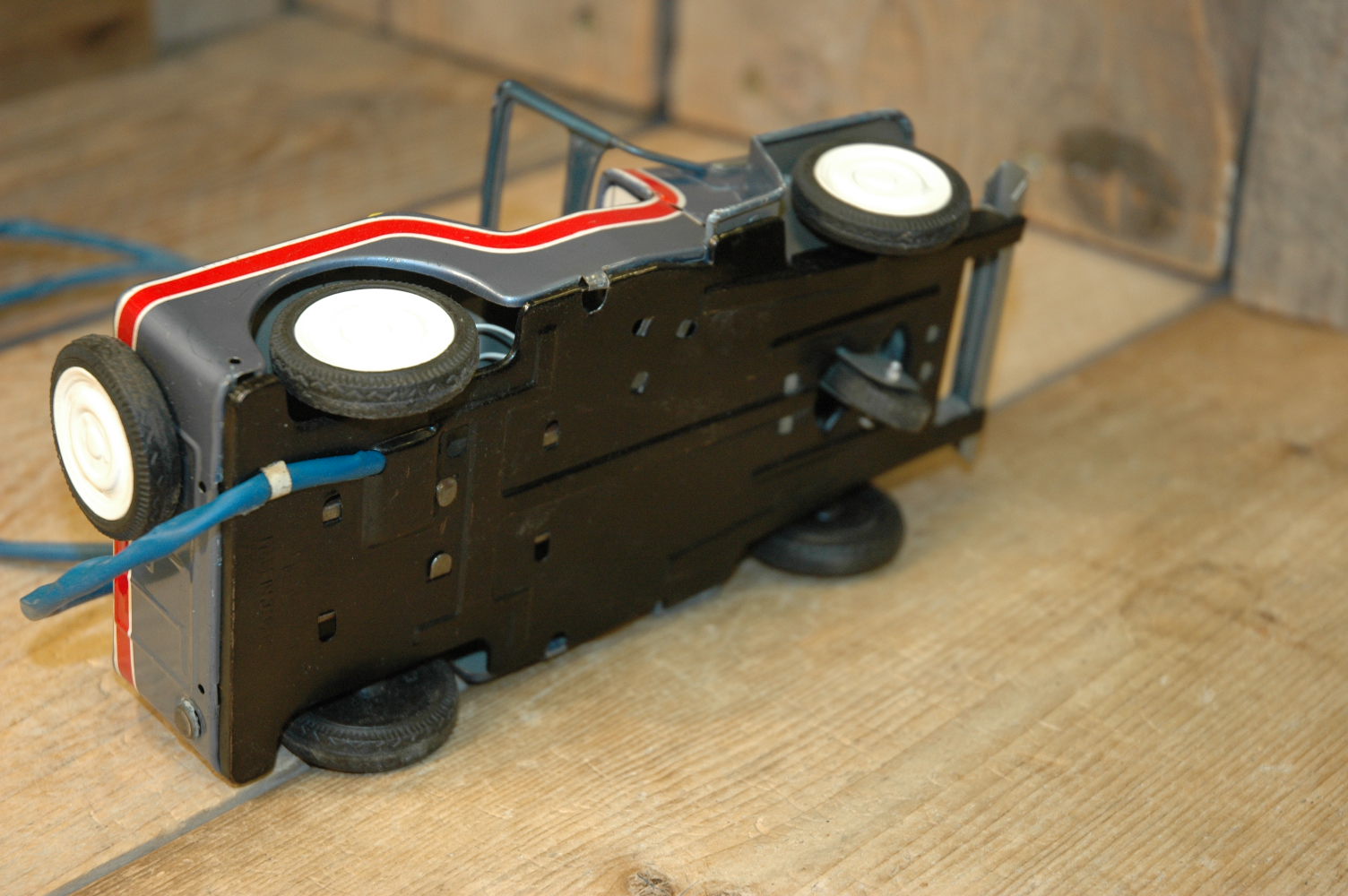 Bandai SKK – Astro Boy Jeep
I found this fantastic toy some time ago in a small collection with Japanese Character toys. This time the toy comes straight from Japan so it was not only produced there.. it stayed there for all those years.. just to end up in the Dutch Caves :).
Best guess is that you have never seen this Jeep before. Made in Japan by Bandai ( SKK ). Made out of lithographed tin with a plastic remote control that makes the car run forward and backwards. Also a steering wheel that "powers" a steering wheel underneath the Jeep.  All driven by..of course.. Astro Boy 🙂
The condition is excellent and the toy only shows some minor play wear. Complete and all original with original remote and wire.  As with most of these wired steering toys, the steel cable is broken. I always kept the toy in this non steering condition as i did not want to destroy the original wire that holds that cable. The Jeep still runs fine with forward and backwards action so for me it was OK that it can only go in circles and can not be steered anymore.. at the end. its in parking mode on the shelves anyway 🙂 !
Make no mistake here.. extremely rare and scarce Japanese Astroboy Jeep in fantastic original condition.. you will not soon bump into an other example !!!!
CFP:   Contact me For Price         at           boogo.nl@gmail.com