Project omschrijving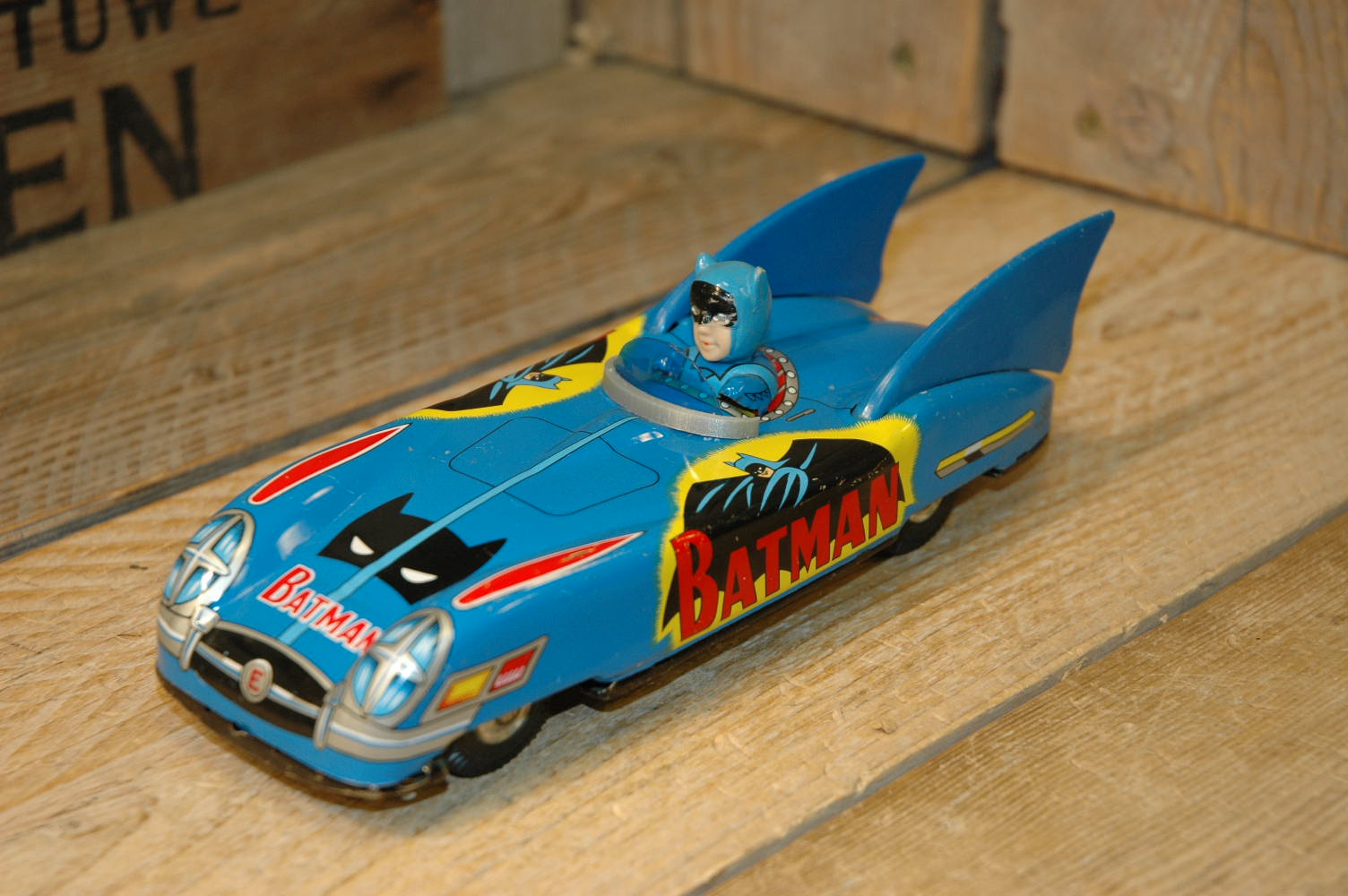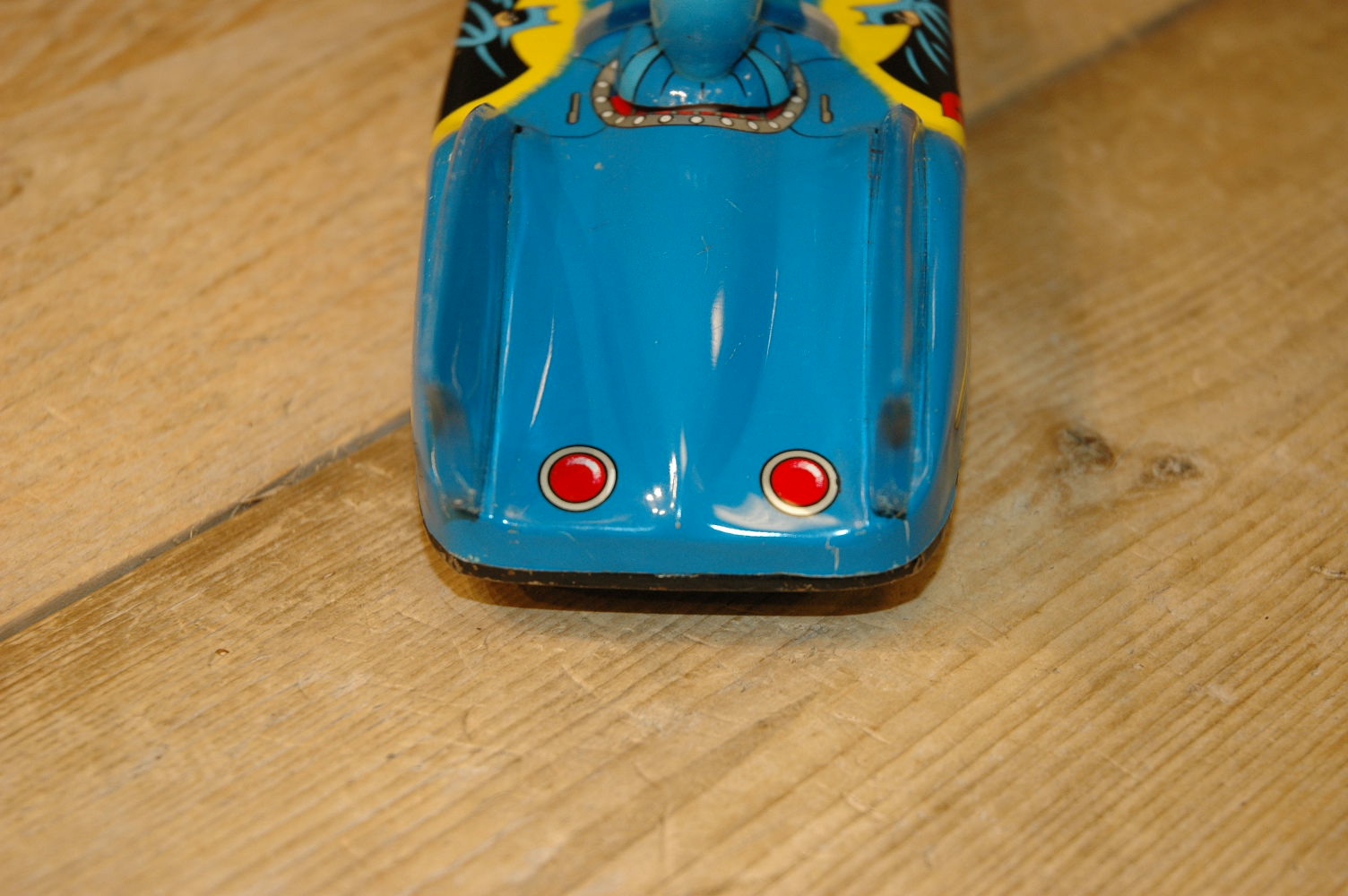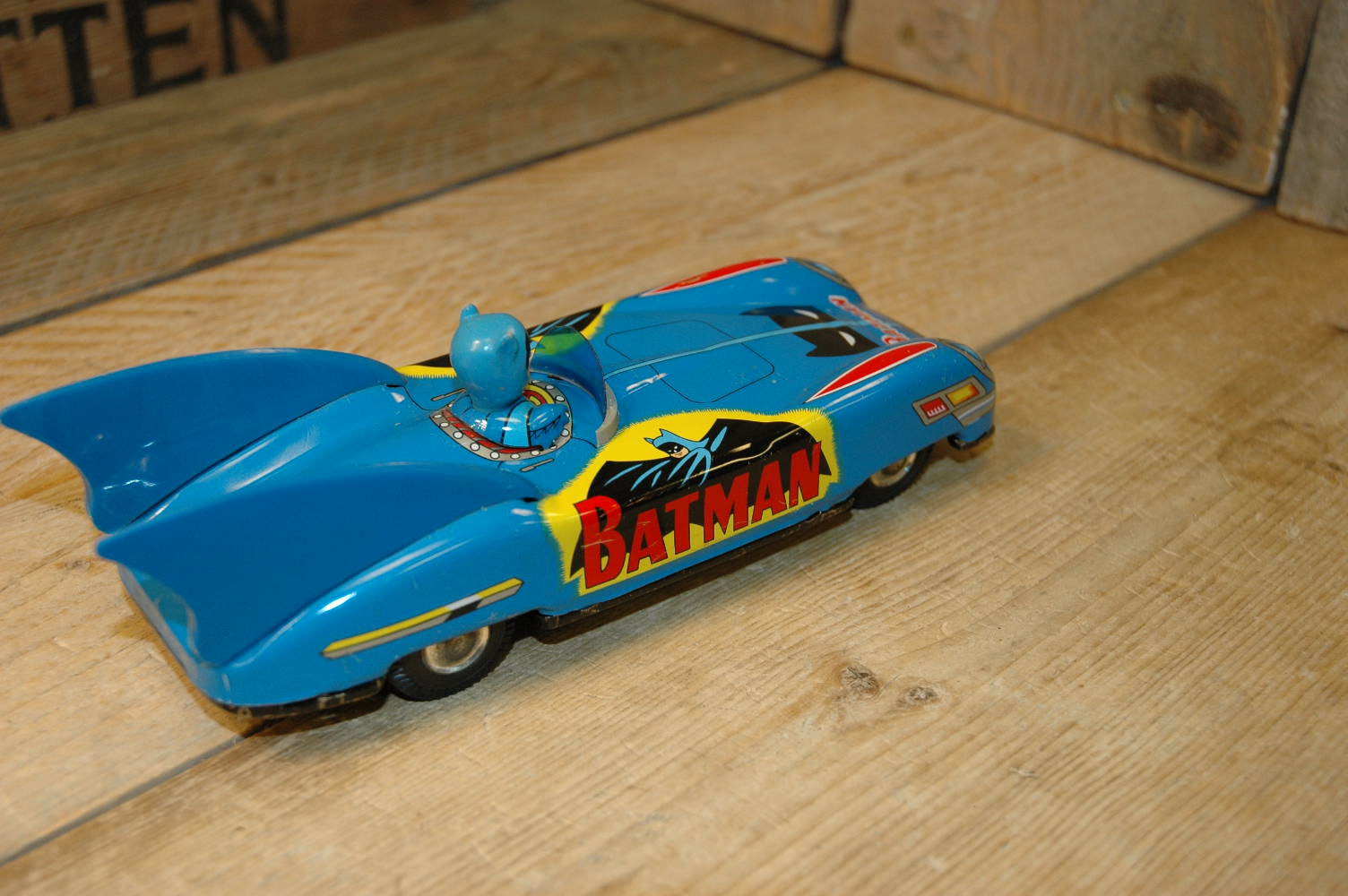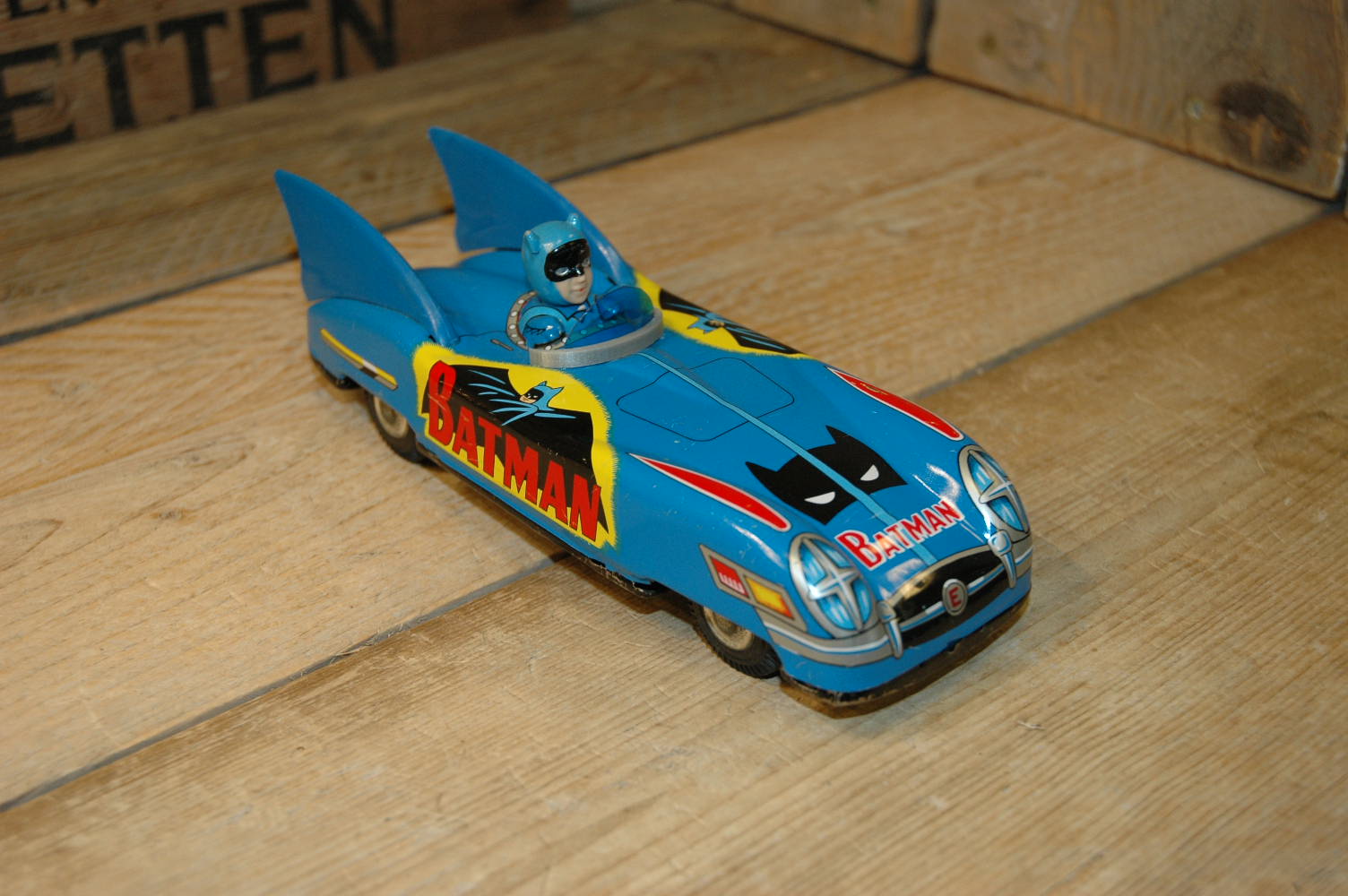 ASC – Batmobile
This friction powered batmobile was made in the mid sixties by ASC in Japan. This is one of the most searched for Batmobiles and I can understand why.. its simply the best looking batmobile ever made ! With Batman behind the steering wheel this car runs around with roaring sound. An impressive car.
The car was part of a small collection of robots and space toys that i located in the US some years ago. I always kept this one in stock because of the different litho..its really. a less common litho variation !
The condition of this tin made car is excellent and only the replaced windshield is keeping it from higher grading. This is the less common version by the way with different litho. ( red stripes on the hood instead of yellow… only 2 red taillights instead of 2 red and 2 yellow. ) Also the windshield and the driver, ( batman in this case 🙂 is different.
The friction is in working order.. Rare and Scarce toy… hard to find in this condition.
CFP:  Contact me for Price     at     boogo.nl@gmail.com