Project omschrijving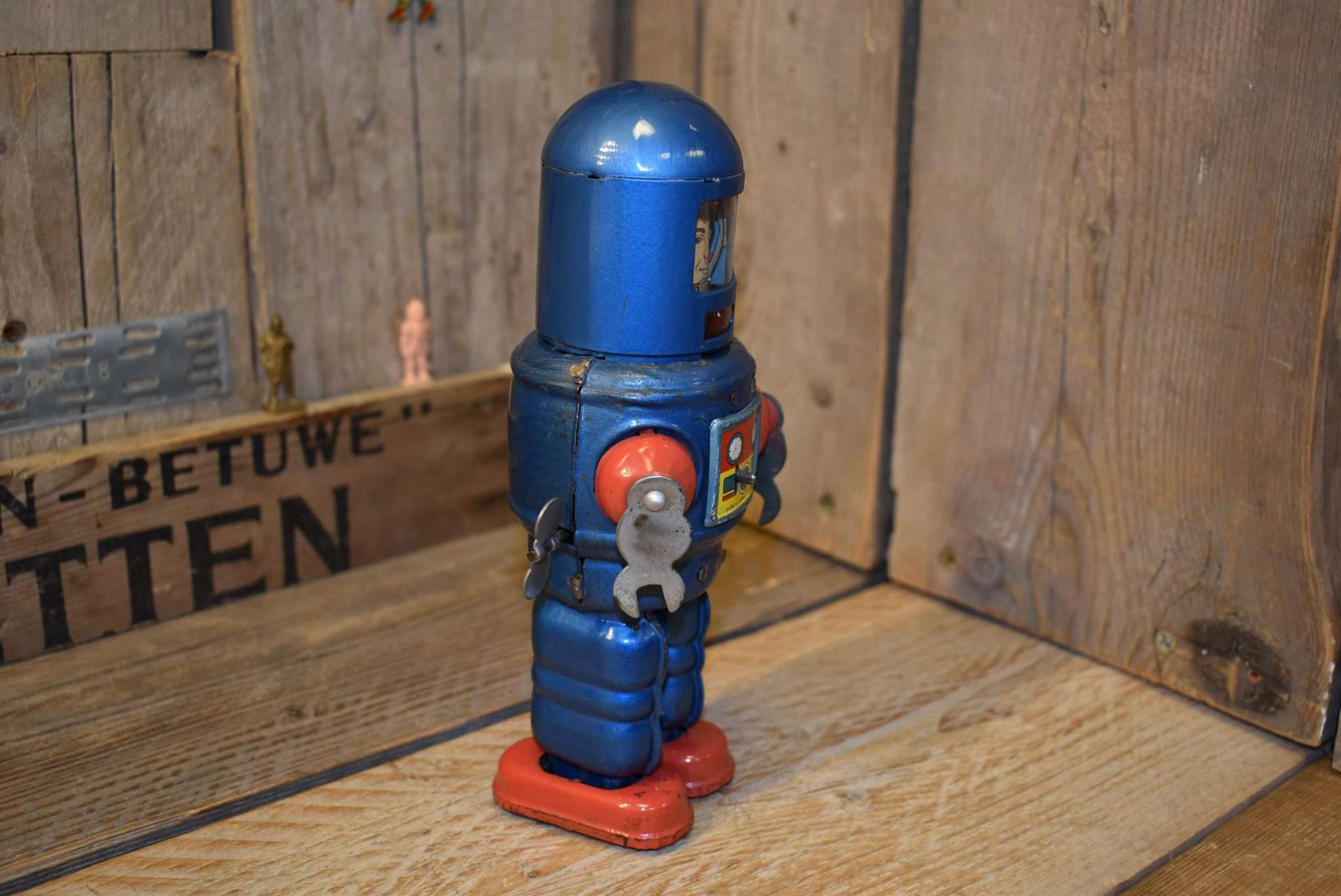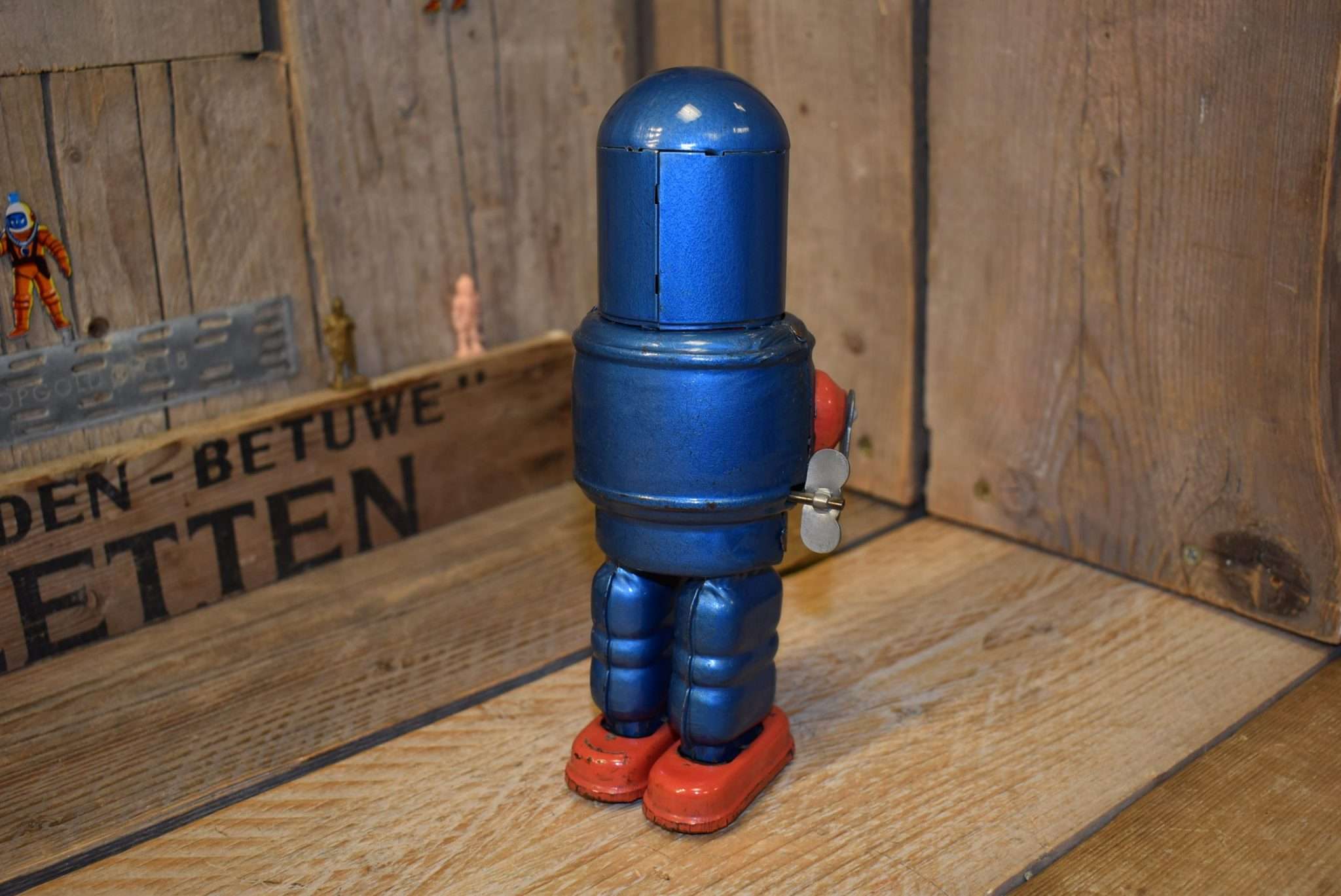 Yonezawa – Robby Robot
Made in Japan in the early sixties and for sure not one of my favorite robots !.. sounds silly but yes.. .never liked this one. Made by Yonezawa on the same platform ( read body and legs ) as the famous ( and cool ) conehead robot.
This Robby astronaut walks forward with sparking action and.. wobbling arms..  Powered by a clockwork mechanism.
I have NO idea anymore where i found this one.. i found it in a box with other robots when I moved to my new location. Has been stored away for at least 9 years in the old caves…
The condition is very good excellent with normal play wear and some minor spots as shown in the pictures. The mechanism works fine. the flint needs to be replaced but I will leave that to decide to the new owner.
Contact me For Price       at        boogo.nl@gmail.com