Project omschrijving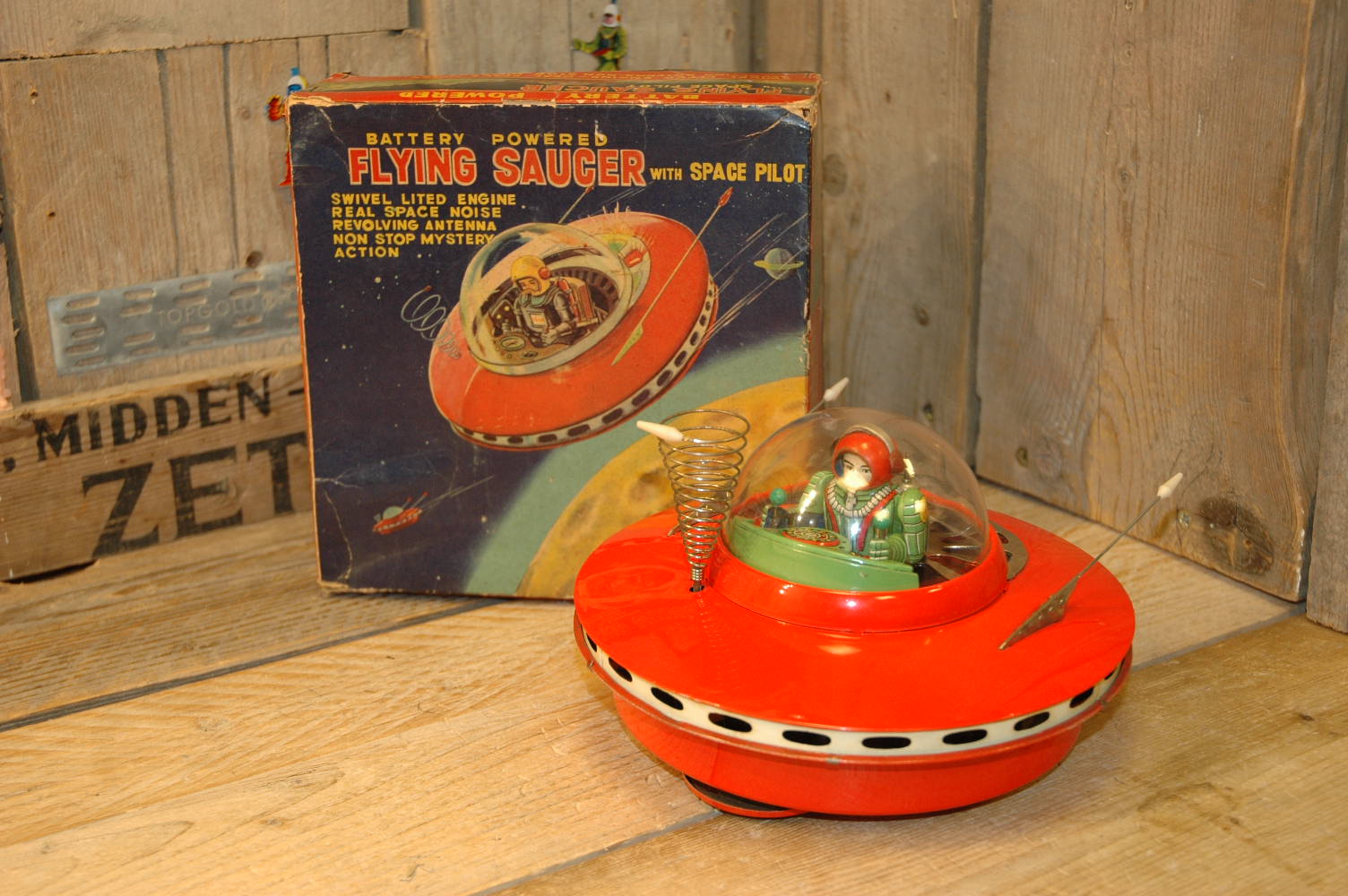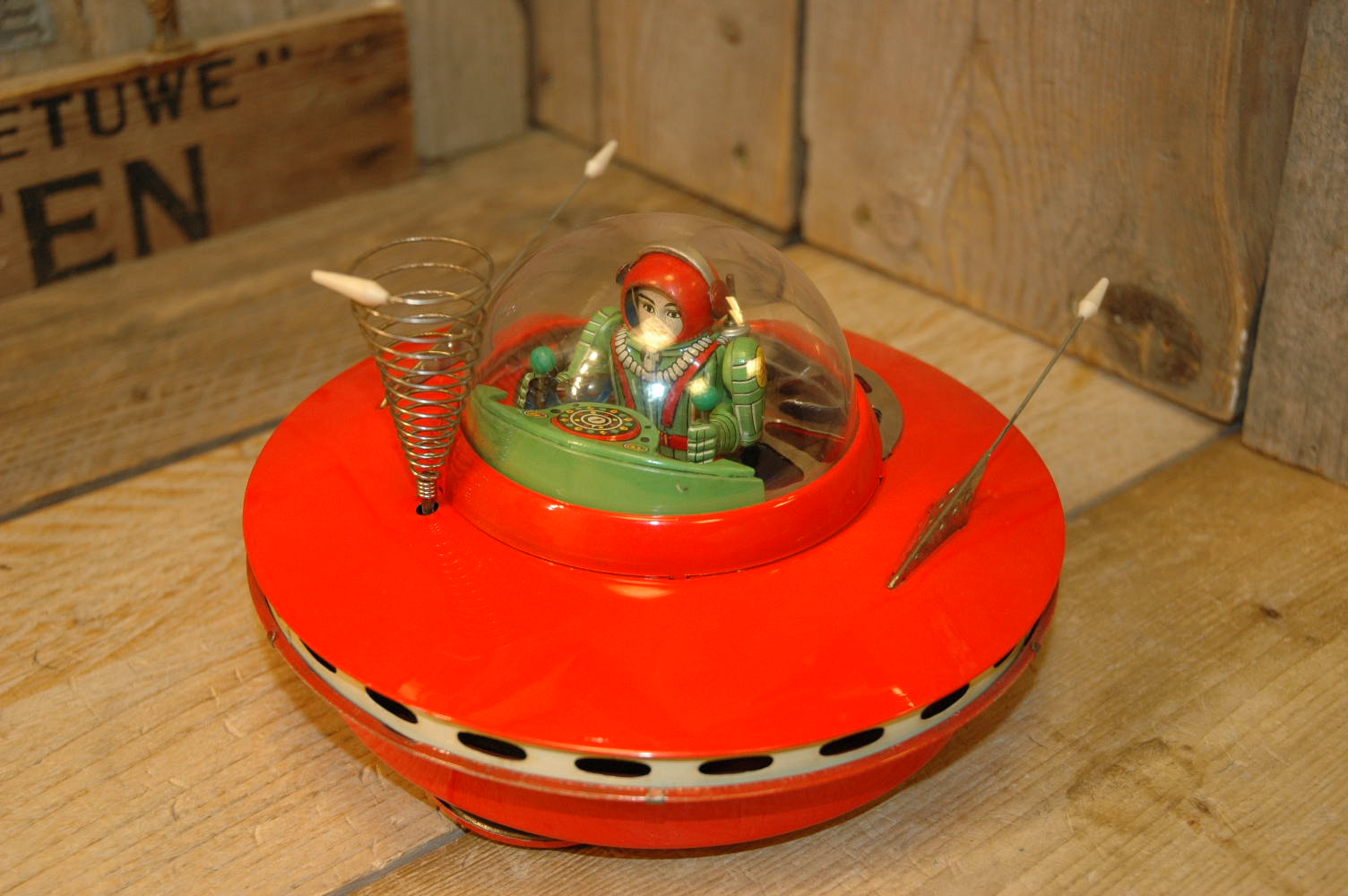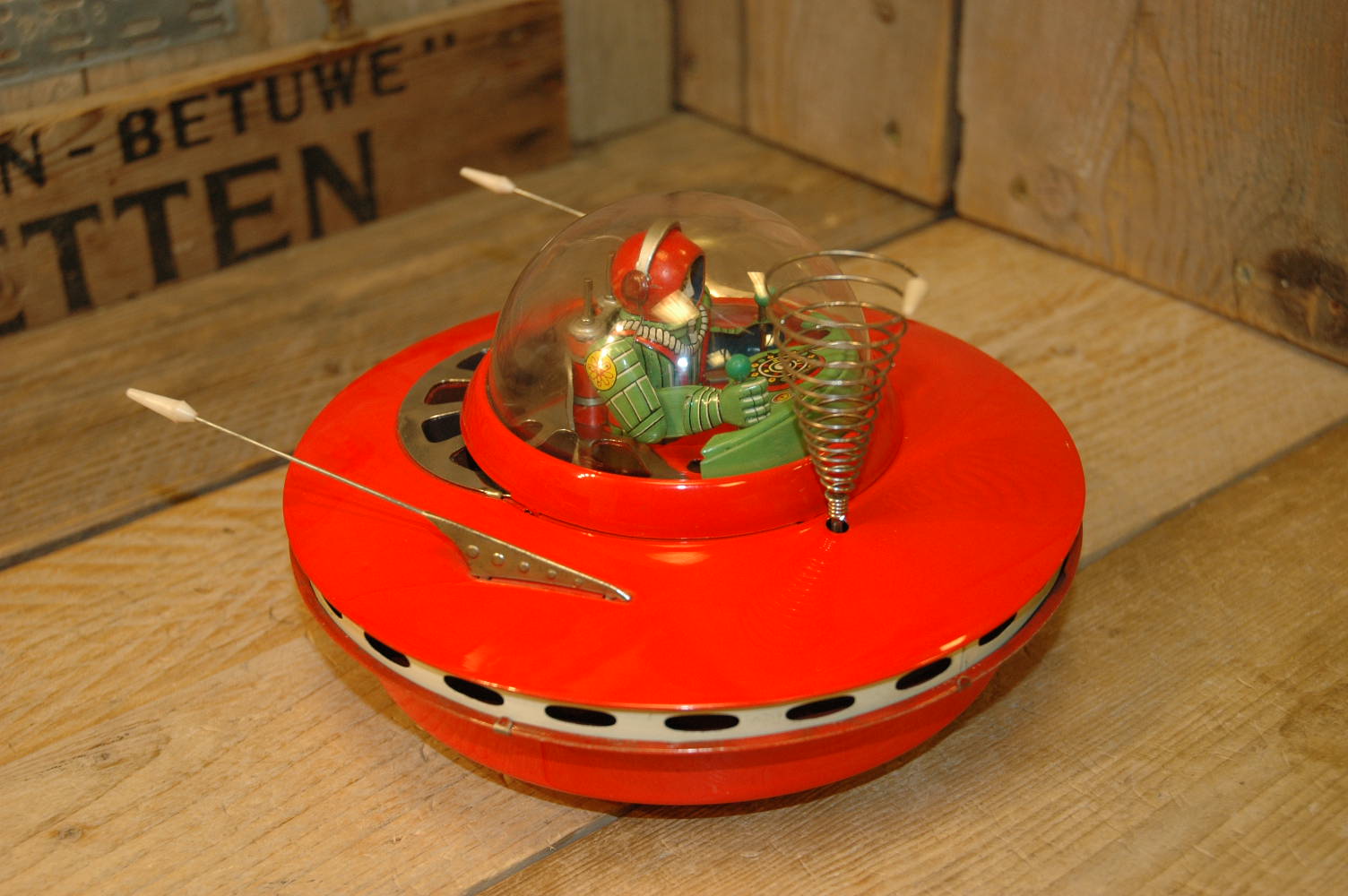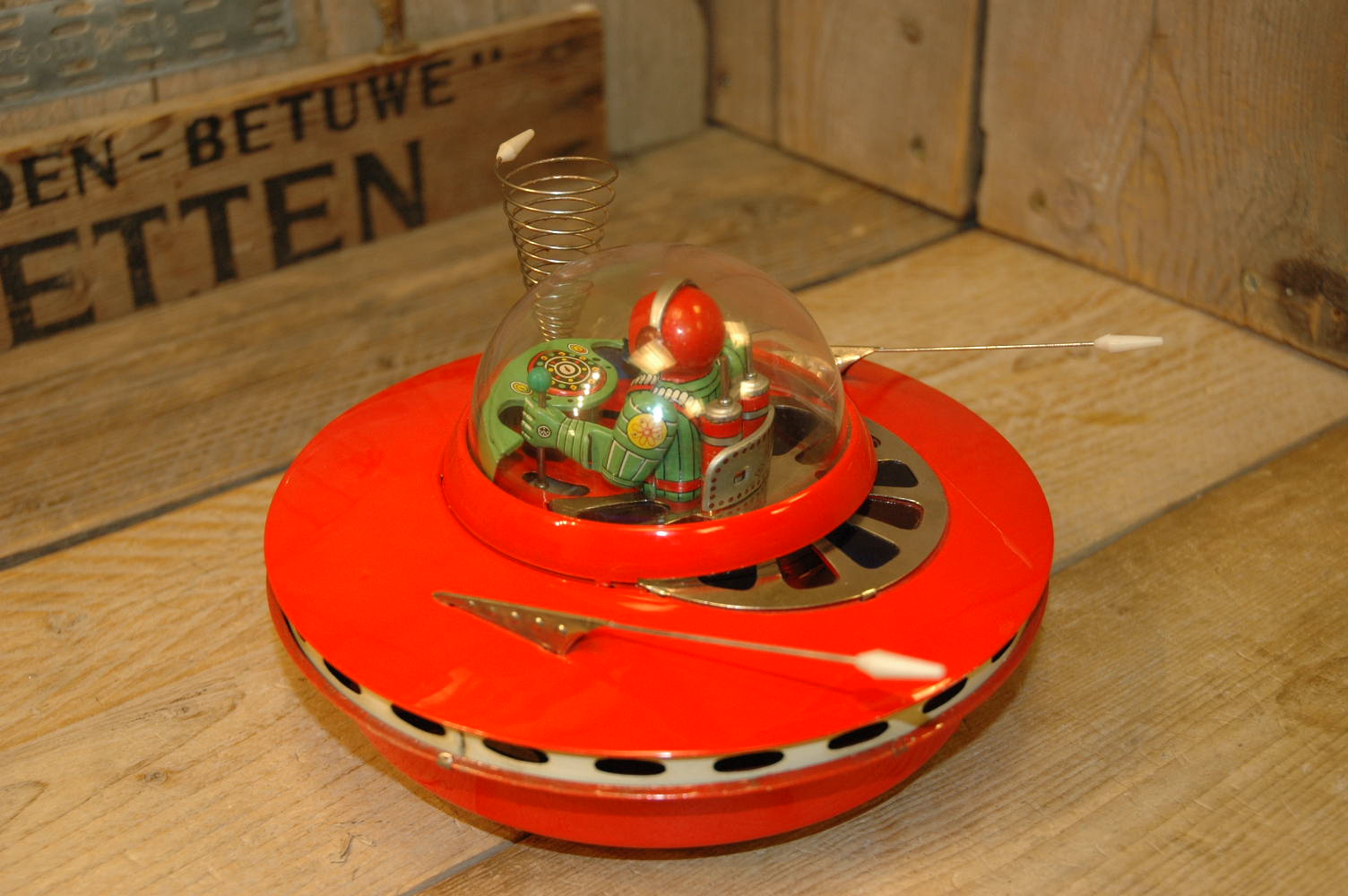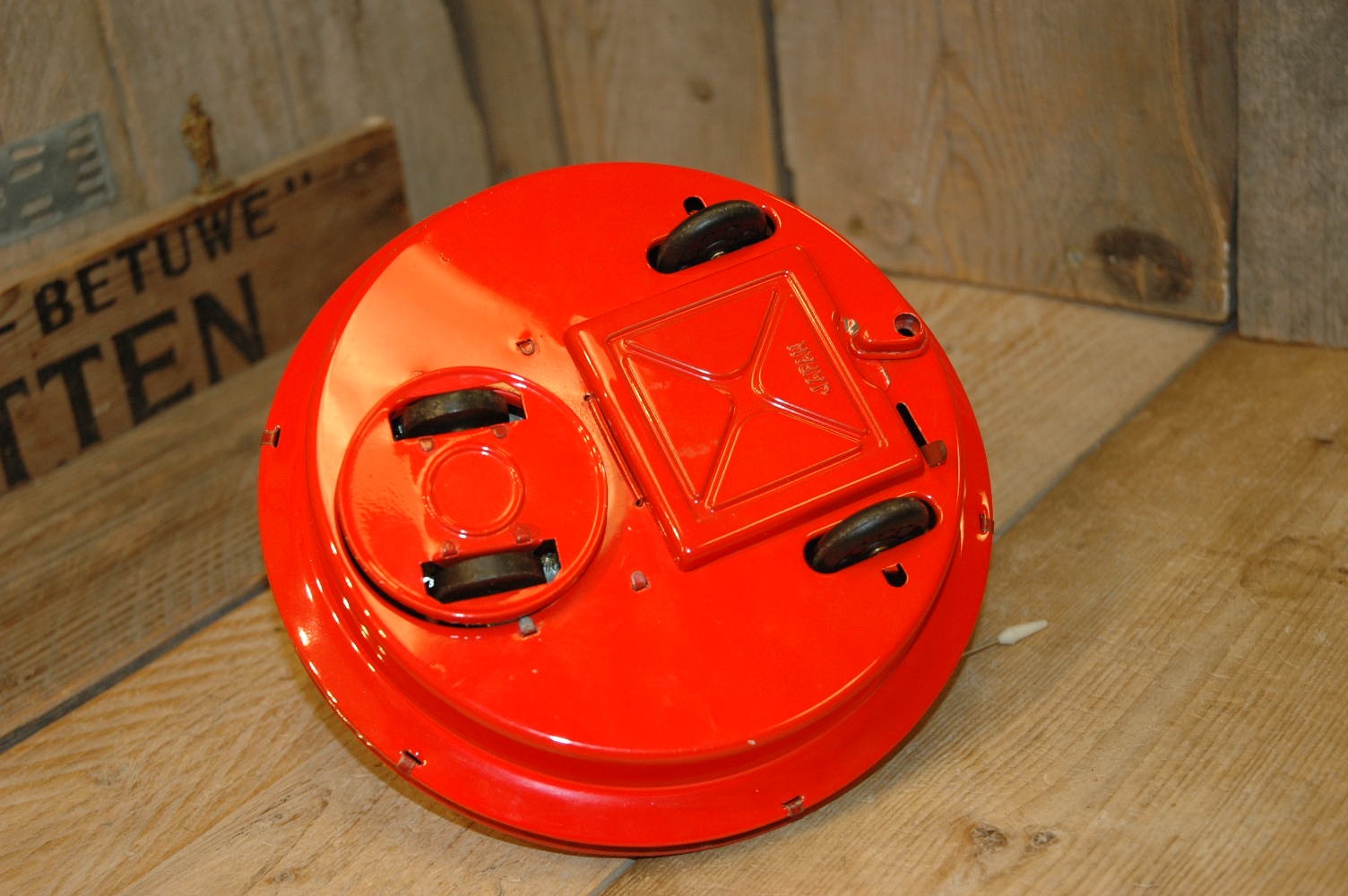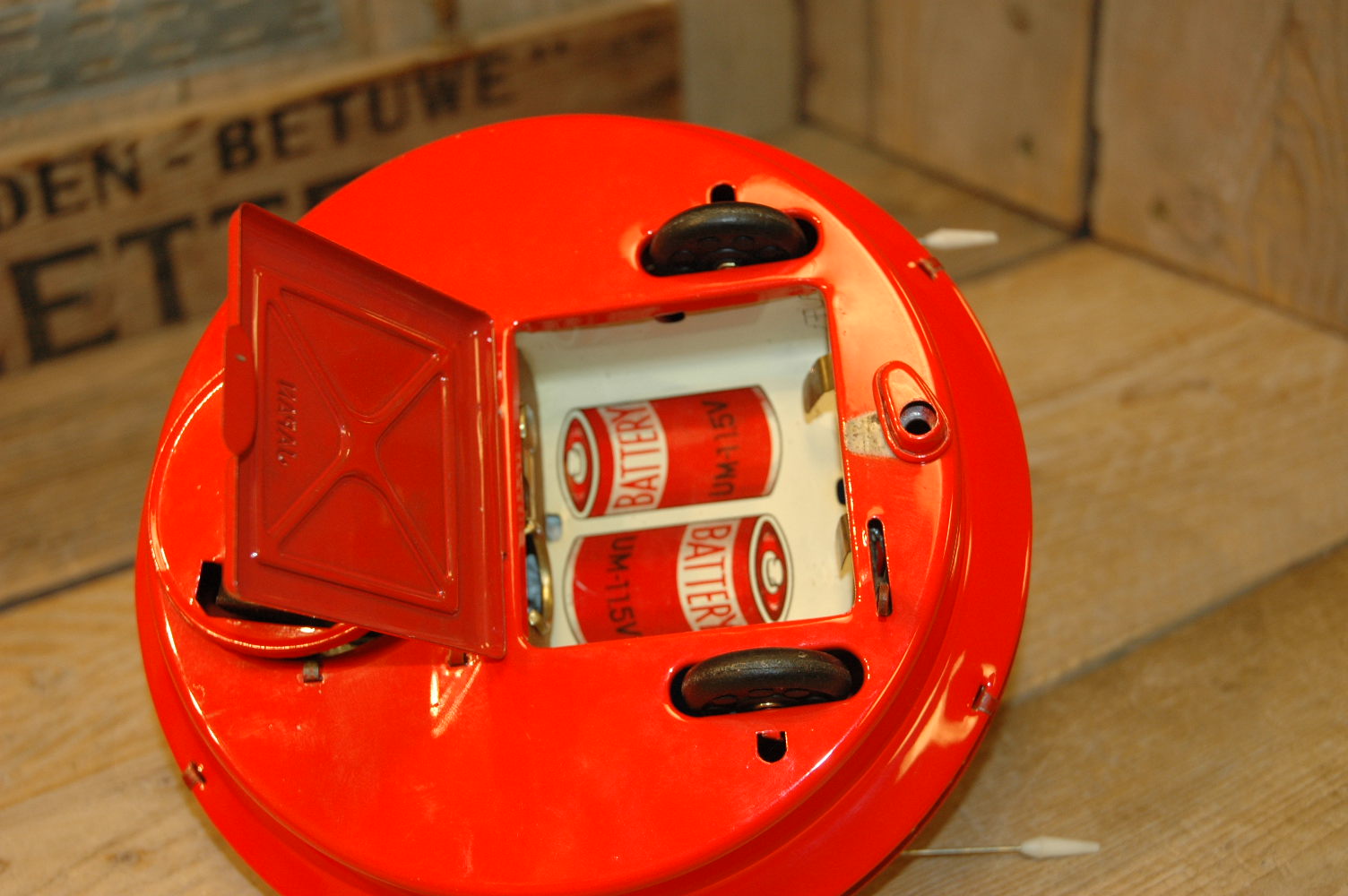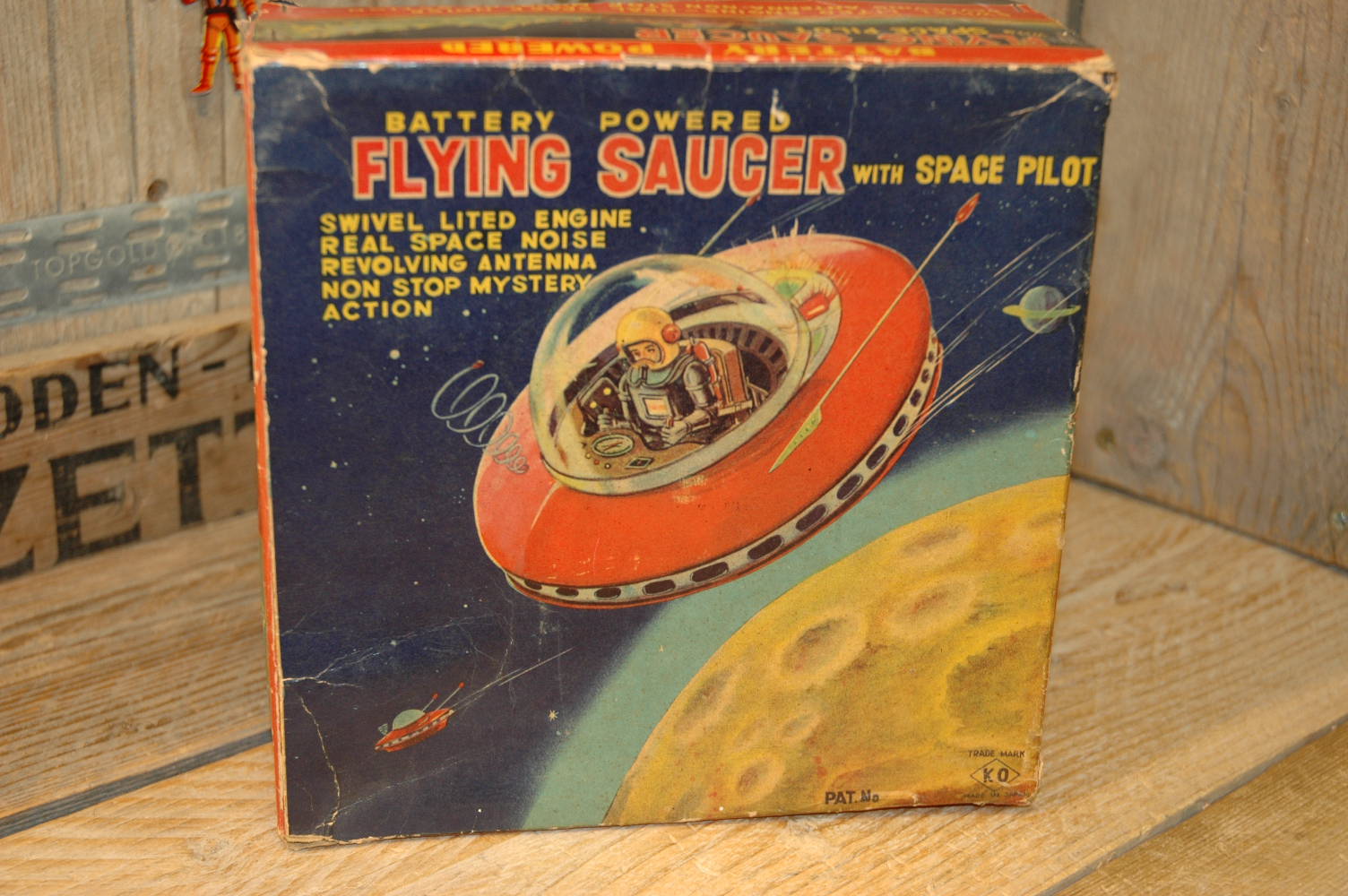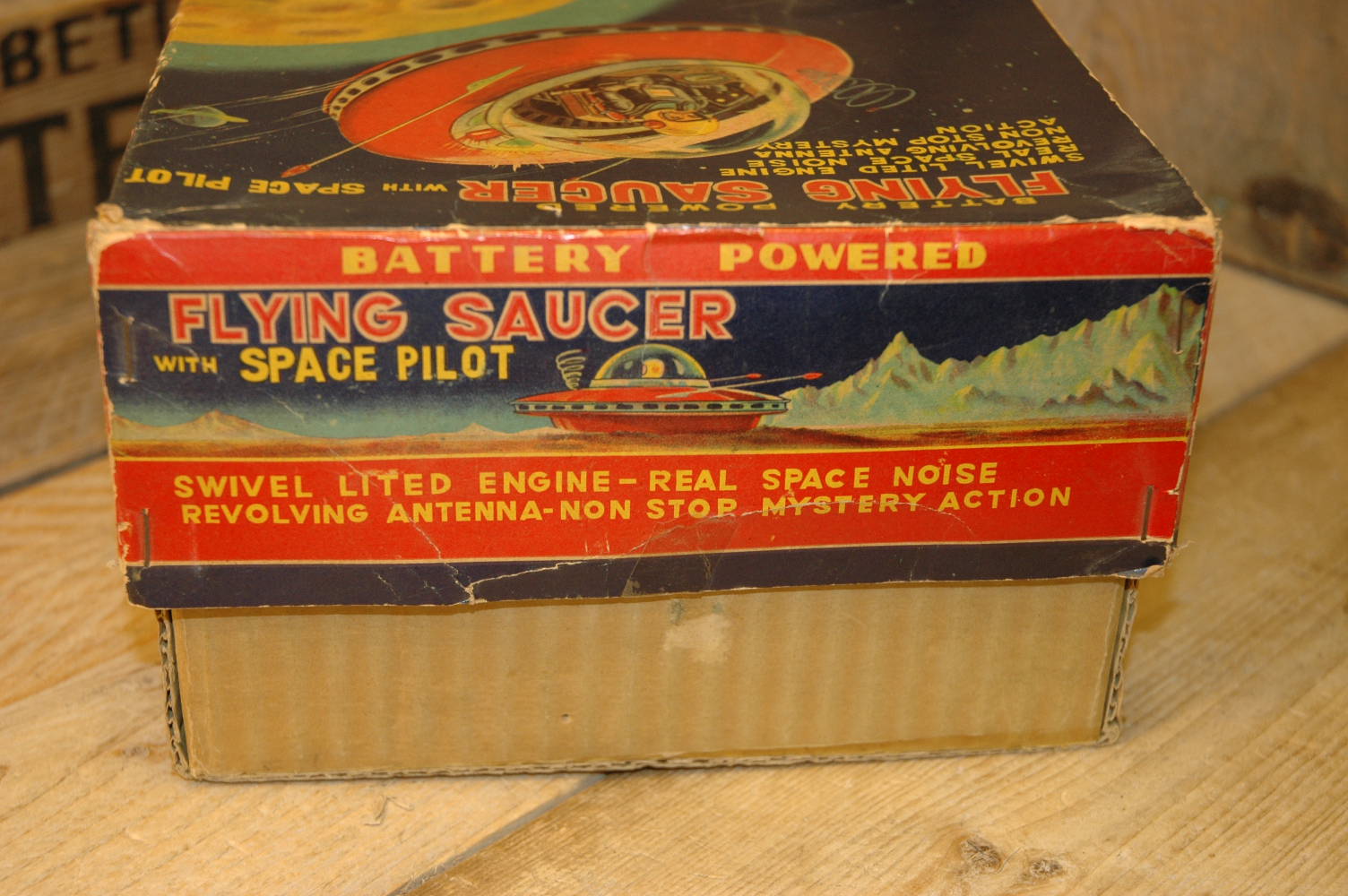 Yoshiya KO – Flying Saucer with GREEN Space Pilot.
Yes… you are not dreaming… The astronaut in control and all his instruments are GREEN, not the common blue but green, cool or what ! It gives the sauce a total different look, much cooler. In all my years of collecting I have never seen this variation before. The saucer was made in different variations but i never never saw it with this green lithoed Pilot variation.
These Saucers, made by KO Yoshiya, were made in Japan in the late fifties and made in several variations under different names but all build on this platform. Normally this red one ( with blue astronaut ) is the most common but.. with this GREEN lithoed buddy in control, its perhaps the most rare and scarce one in this series!.
In action the saucer hoovers around with mystery bump and go action while the engine runs at the back with swiveling light, screeming sound and the astronaut controls and steers the saucer into the right direction. Made out of tin and battery operated, runs on 2 D-Cell Batteries.
The condition of this ultra rare and scarce saucer is  near mint, works fine and strong, no flaws to mention on this one. Accompanied by its original box in excellent condition with a tear in one of the corners and some normal wear.
Never seen before in ANY auction or book… This legendary flying saucer with a GREEN Pilot !…. how ultra cool !
CFP:  Contact me For Price       at       boogo.nl@gmail.com