Project omschrijving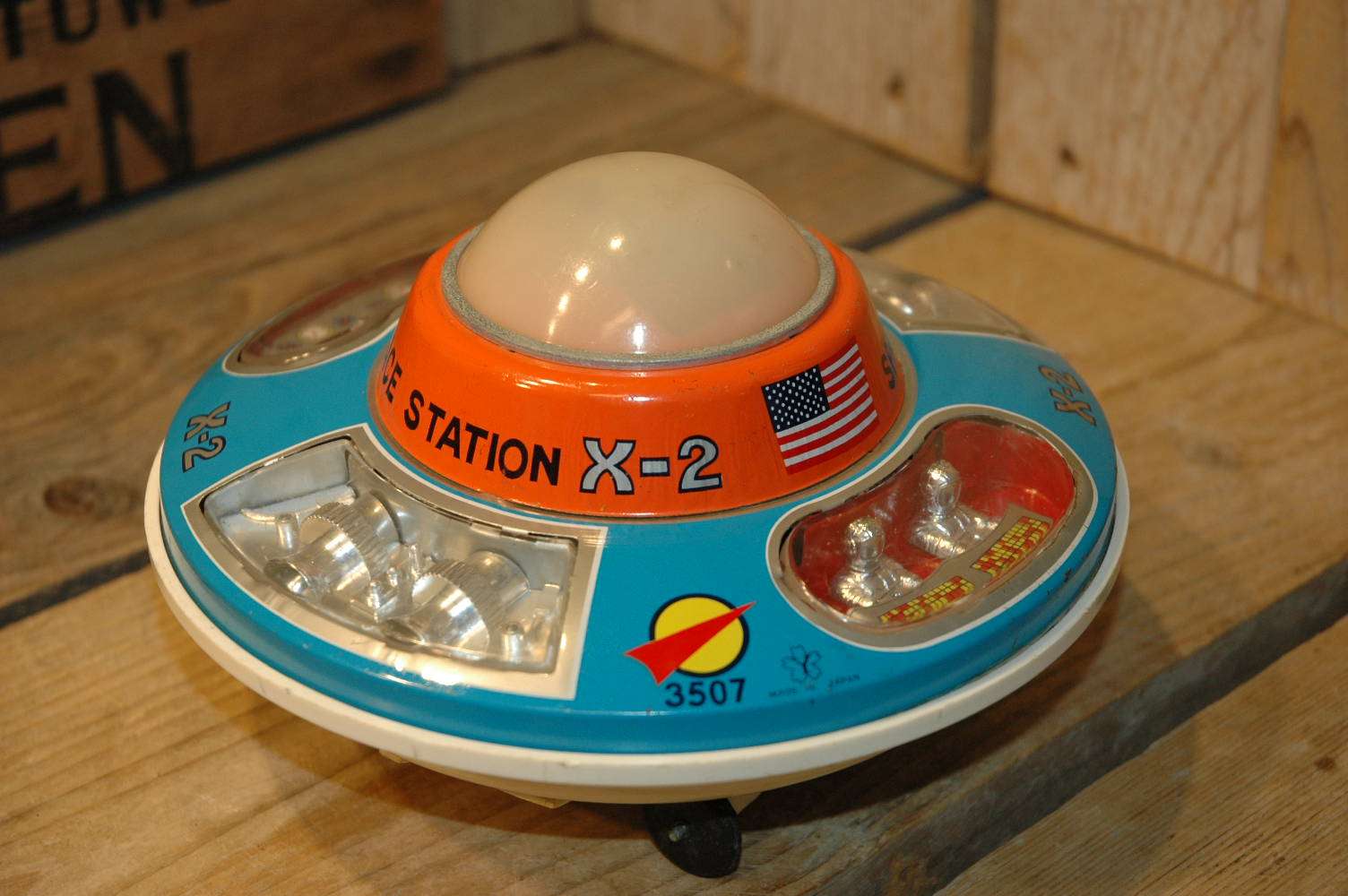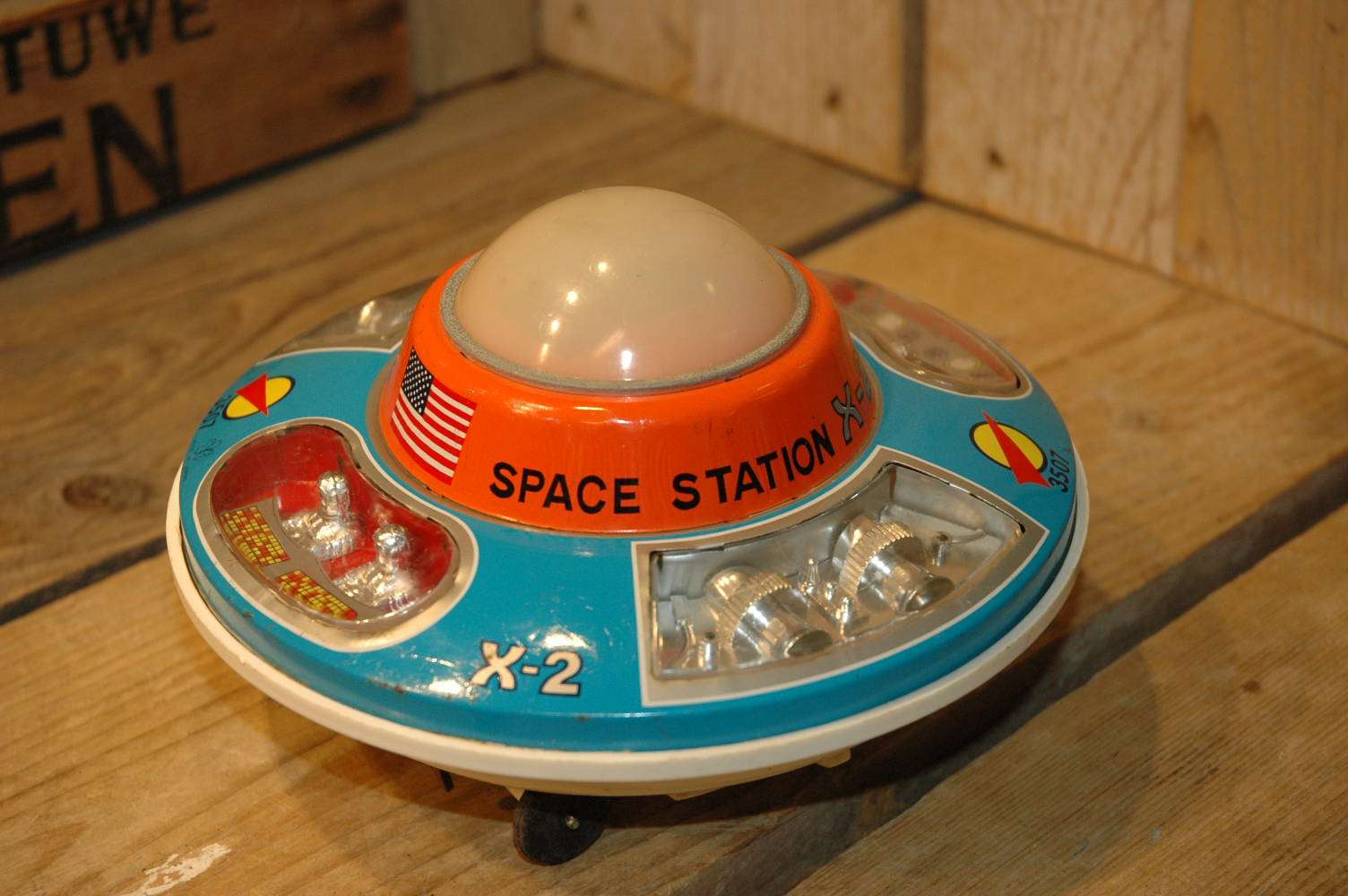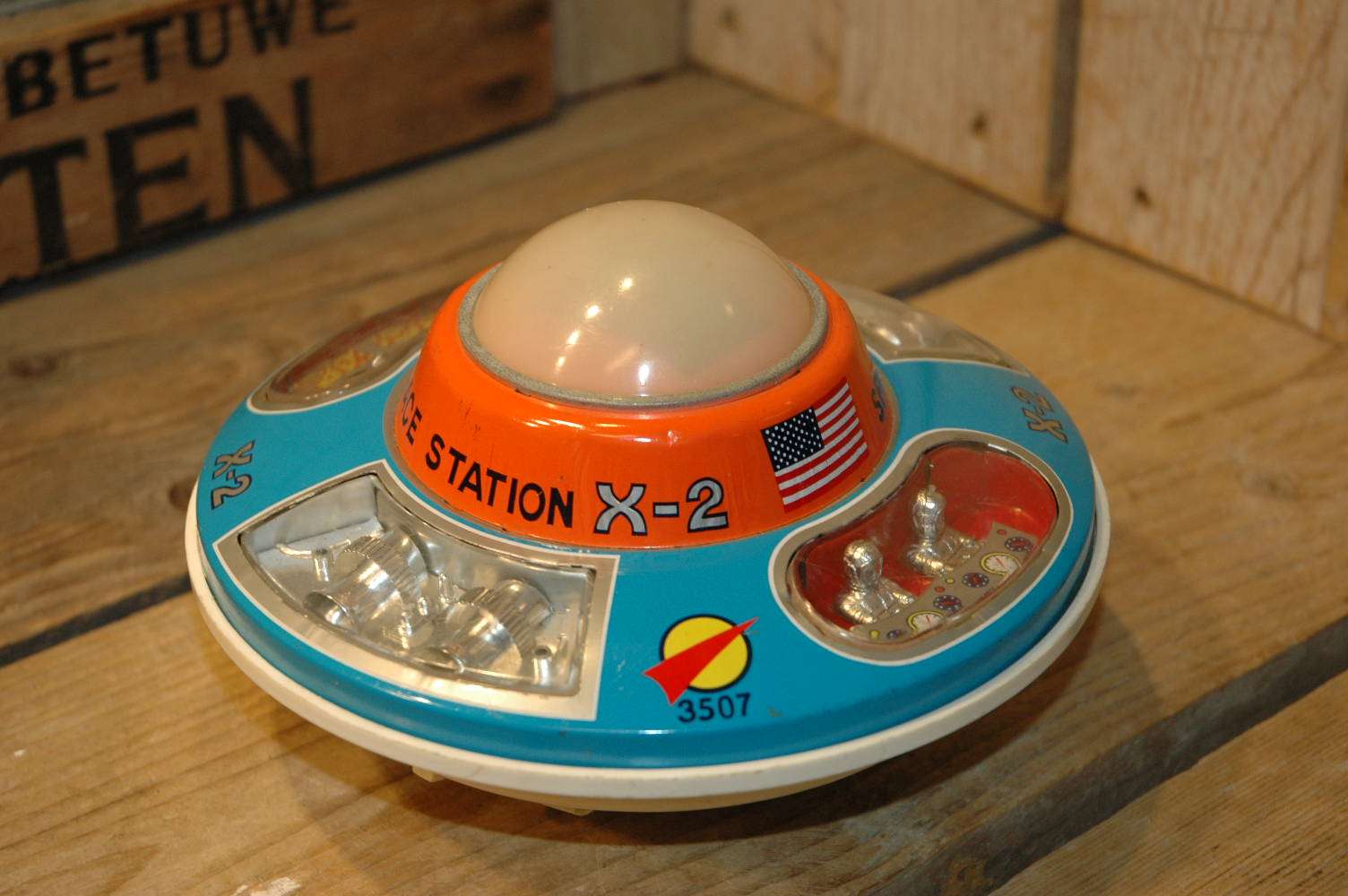 Yonezawa – Space Station X-2
If you search long enough that you will always find the space toys you want 🙂 I had this toy before some years ago and it sold quickly. I can imagine why because its very very difficult to find the toy.. .and with the box.. only saw it once.. the one i found in Italy some years ago.. never afterwards…
The toy is the fourth variation in this series ( space patrol 2019, Moon Patrol 11, Mercury X-1 and this Space Station X-2 )  All made by Yonezawa and based on the same stamping. This X-2 is one you will probably NEVER see again. I spotted the toy about 7  years ago in Belgium where i saw it for the fist time ( unboxed by the way ) I was surprised, I never had seen it before.
The saucer has special kaleidoscope action in the dome, windows with astronauts and engine rooms. It comes with mystery bump and go action and space sound. The box is amazing and shows really beautiful artwork. The condition of this saucer is excellent, complete and all original. Some normal wear and play wear is all to mention here. The station works fine and strong with all the actions mentioned here above. The box.. well, first the box is original but there are some things to mention: One of the sidepanels is a lasercopy. further there are some small sections missing from the top and the sidepanels. Plz take a good look at the pictures for the condition of the box. Overall the box is still way more than acceptable.. in fact.. you will probably never get the change to buy an other boxed example…
Can not remember i have ever seen this toy in auction in the past 15 years ! !!
Ultra rare and scarce space toy, never been in the open market before, never it showed up in any auction and my best guess is that you see it for the first time as well 🙂
Yonezawa Space Station X-2, made in Japan. Rare and Scarce  !!!
CFP:  Contact me For Price    at      boogo.nl@gmail.com