Project omschrijving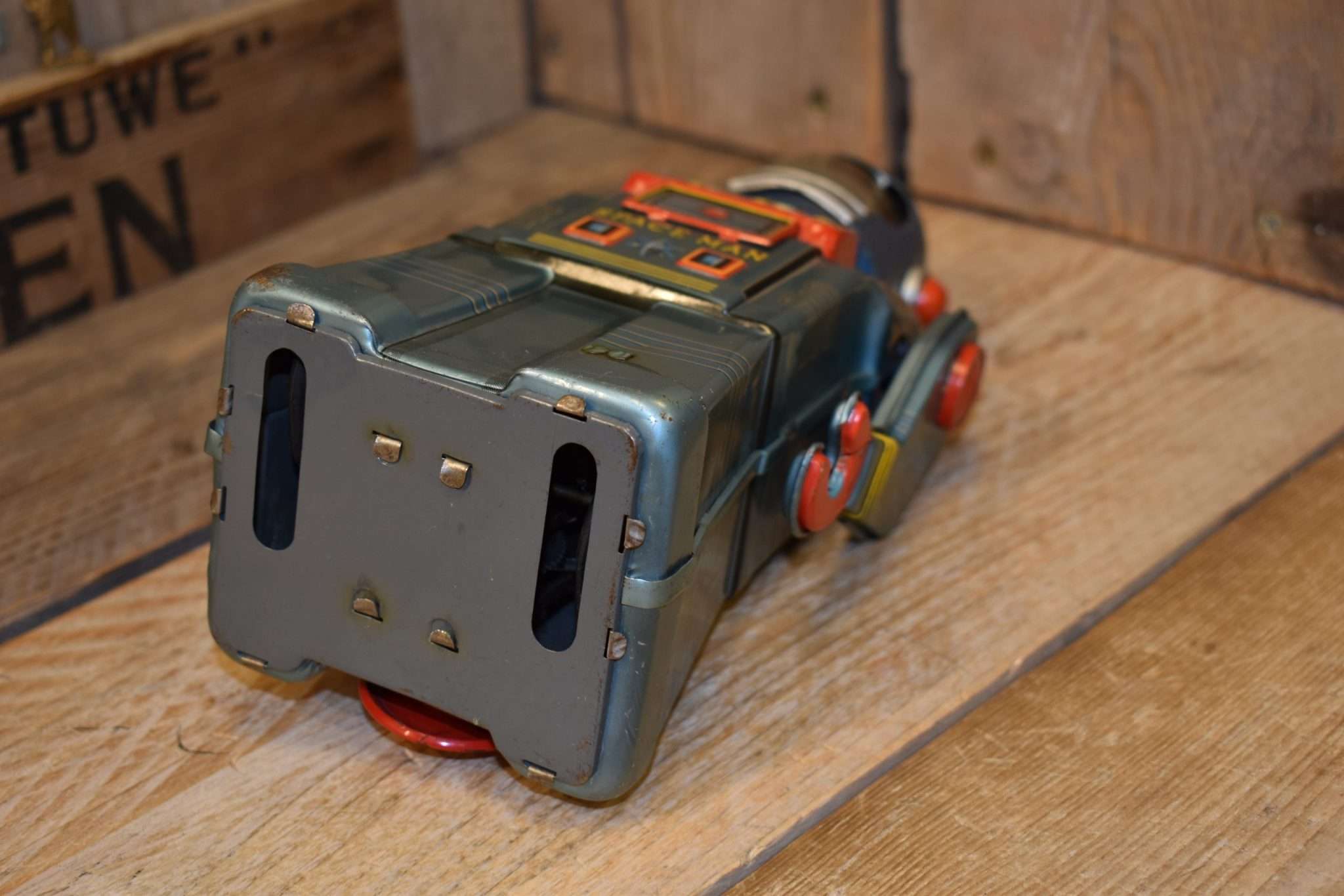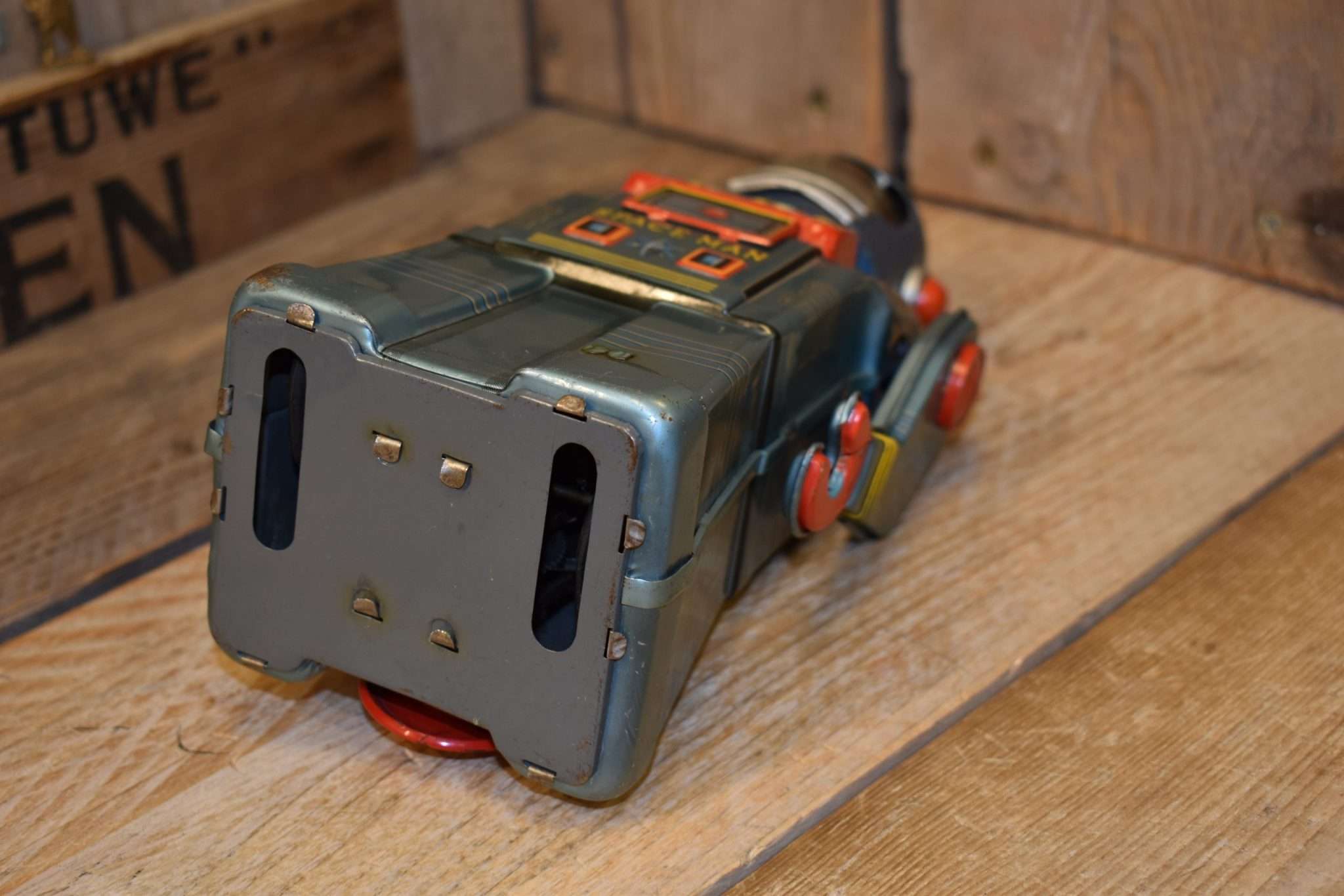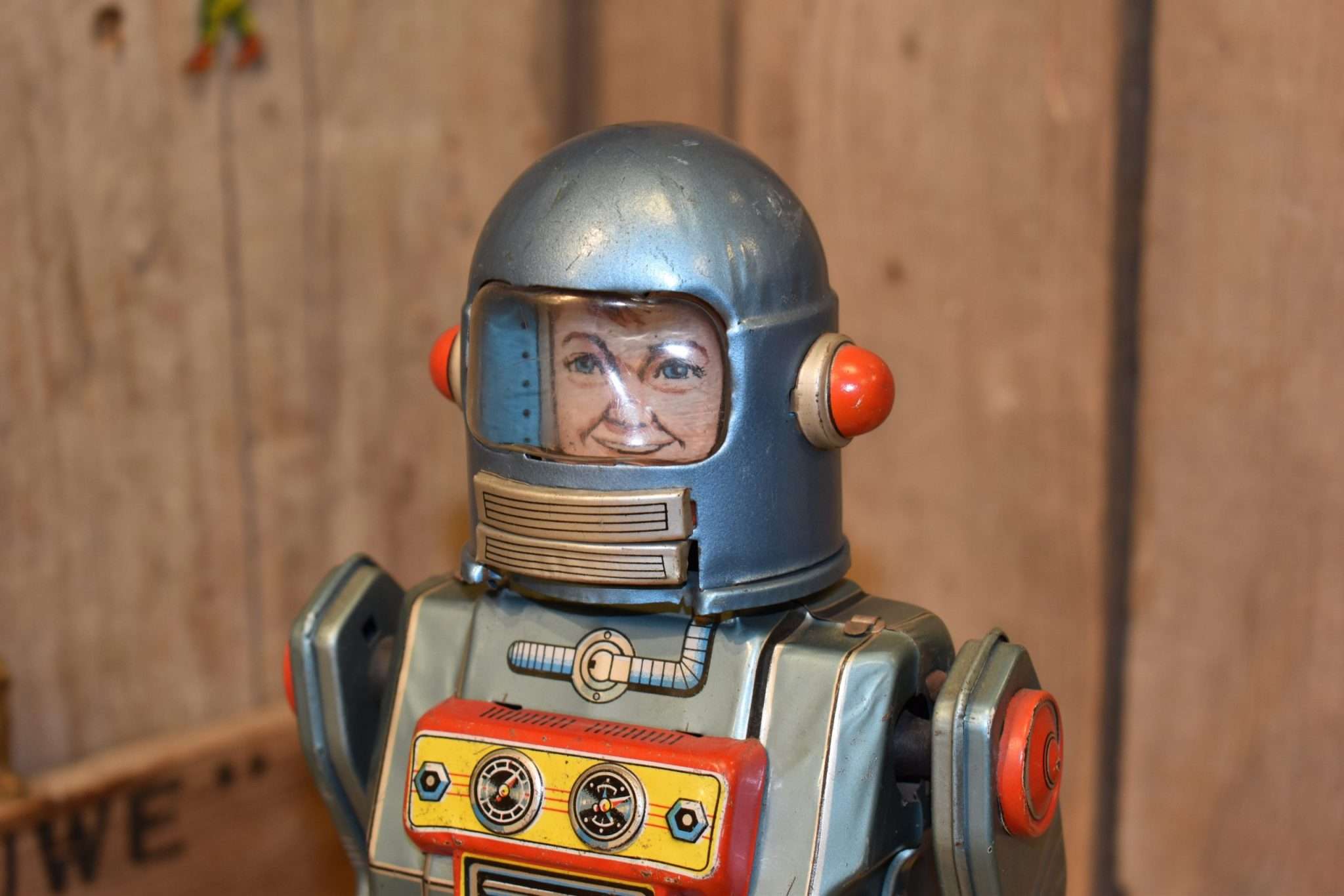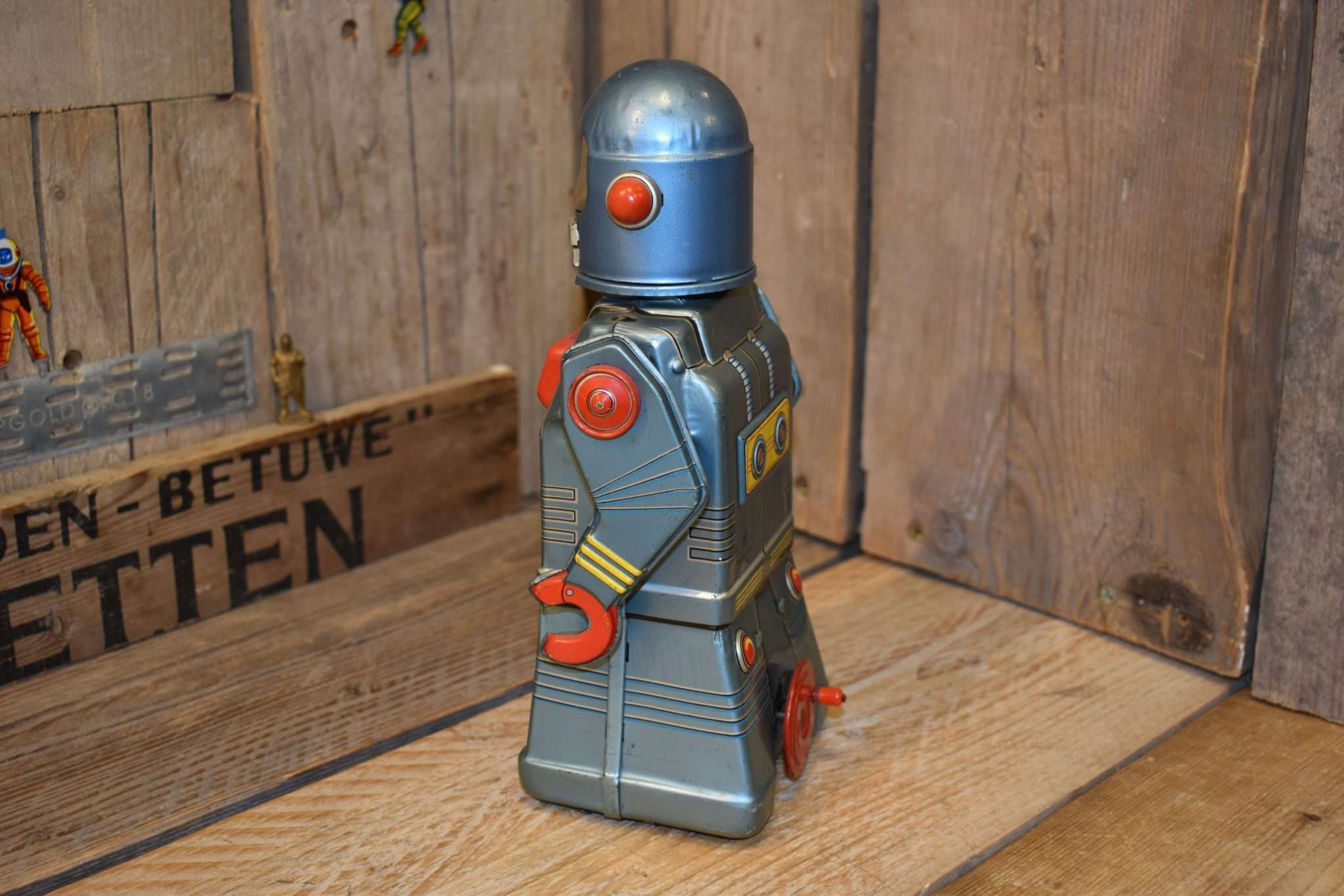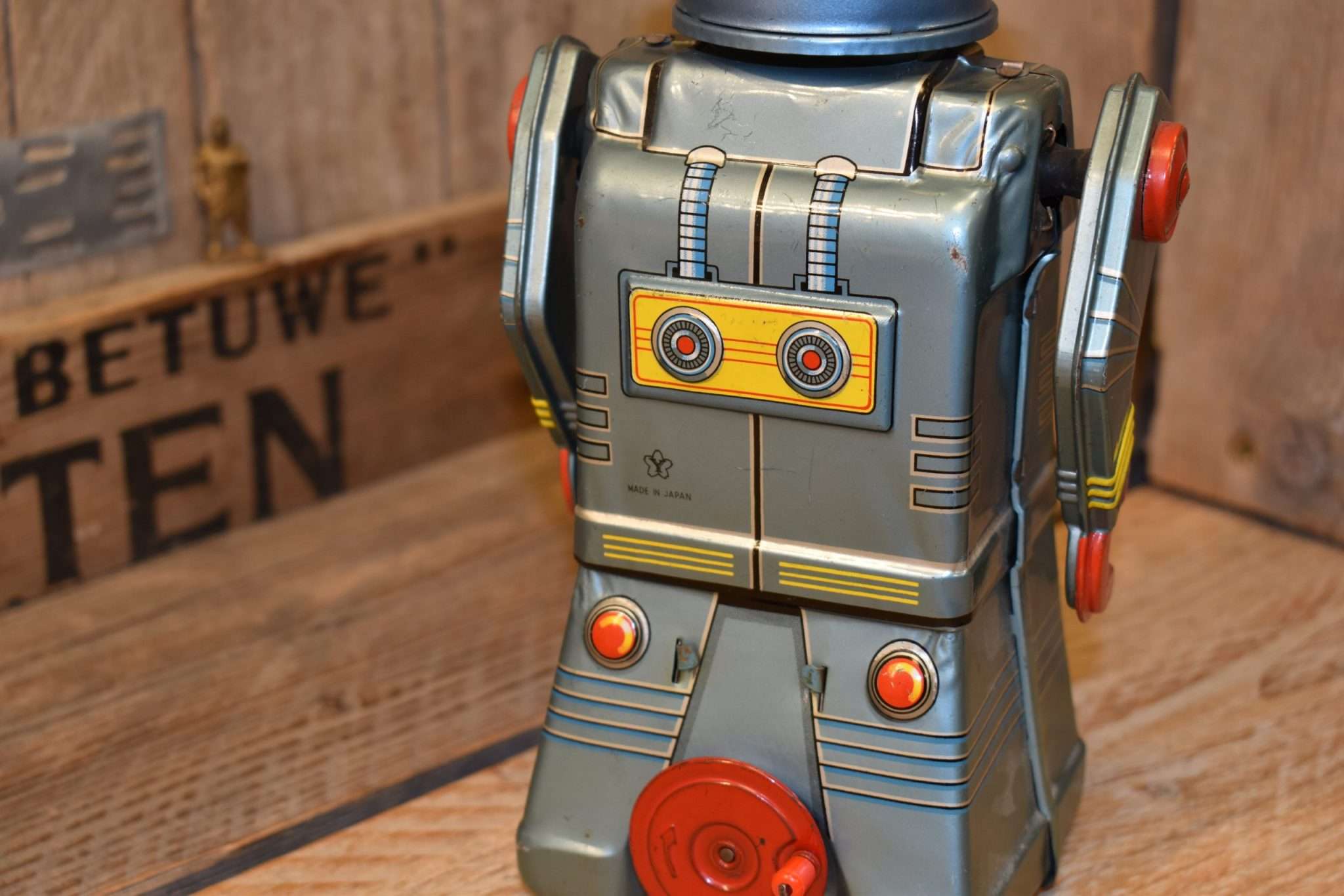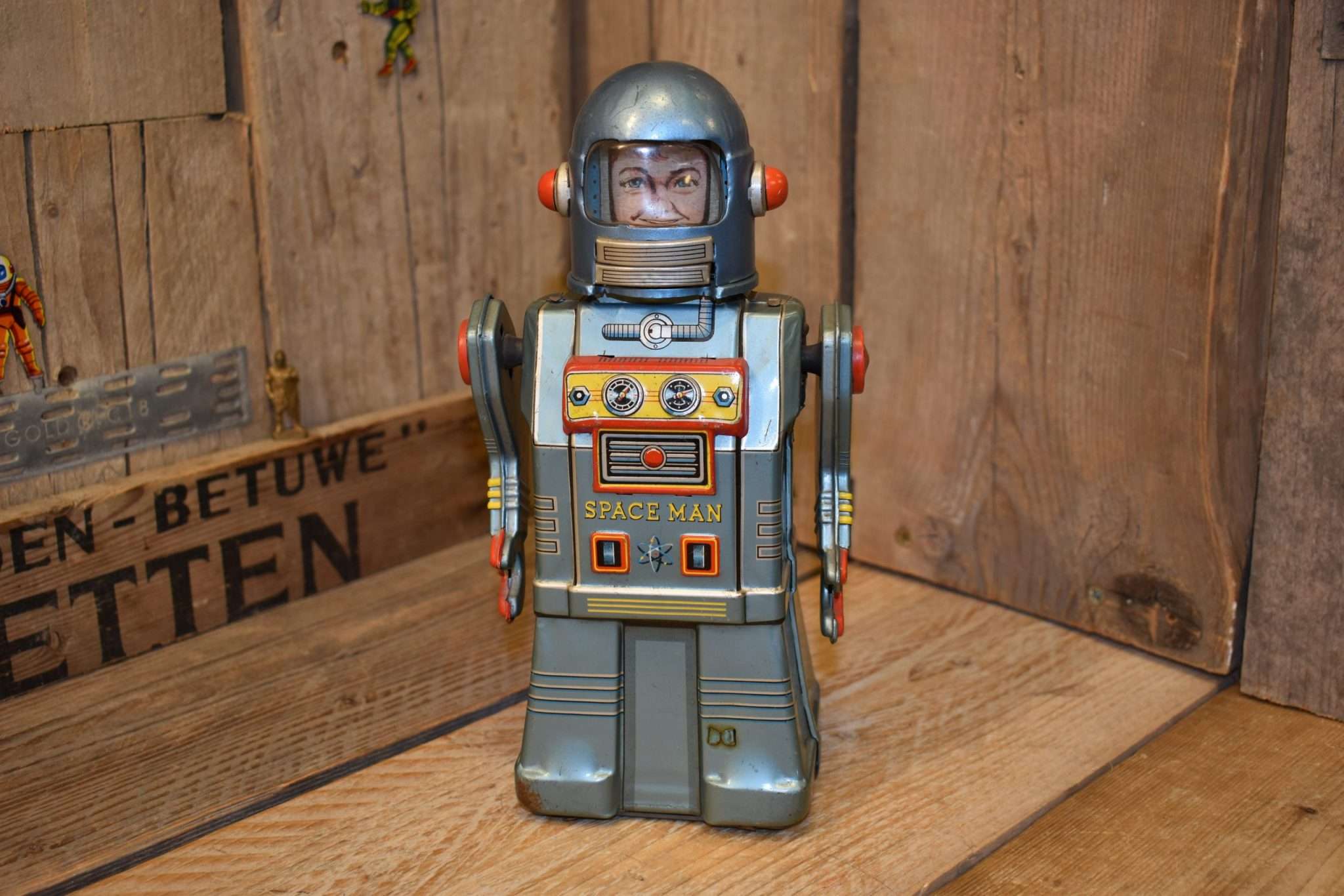 Yonezawa – Space Man
This robot / astronaut was standing on my shelves for many years. I found it in 2016 in Italy together with a boxed Tremendous Mike in Pisa. The seller found the robots in a closet when an uncle of him passed away along with some other toys but Mike and this Space Man were the only 2 robots.
Now is italy always been my favorite place to find robots and spacetoys. Its a pitty that the current pandemie is keeping me from traveling and therefore also from finding new robots and spacetoys.. lets hope its over soon.
Back to the robot now..rare and scarce are 2 words that go with this robot. Made out of tin with a crank wound mechanism. in action the robot wobbles forward ( pinwalking action ) and his mouth opens and closes in action. Made by Yonezwa in the early sixties.
The condition is all original and complete. the robot is in excellent condition and works fine. In played with condition with some scratches and some loss of litho as shown in the pictures in the left lower corner.. yes the robot did its job well.. beeing played with and that is what these were made for .. right. ! 🙂
The robot is very hard to find in any condition.
Contact me For Price         at       boogo.nl@gmail.com