Project omschrijving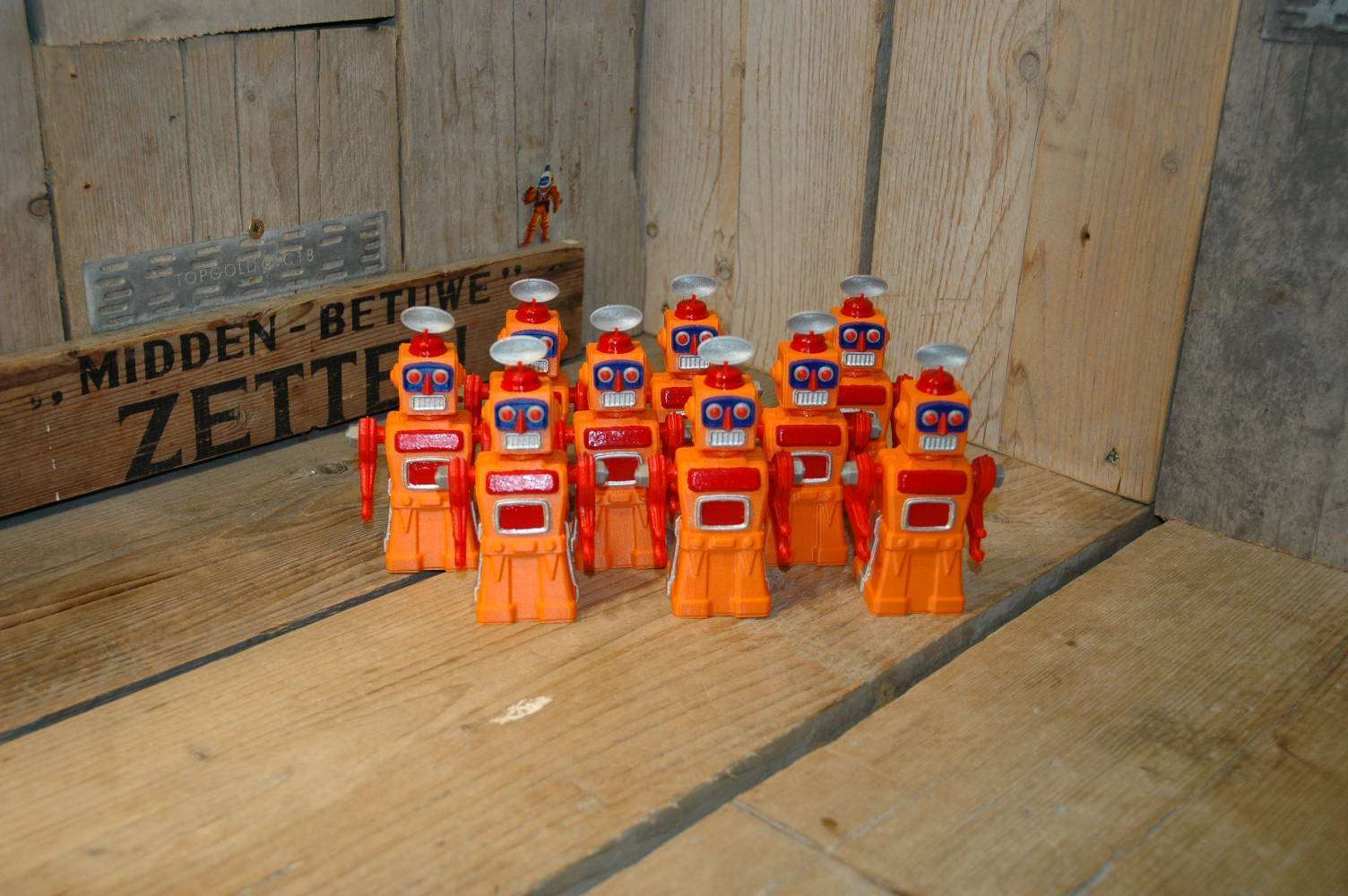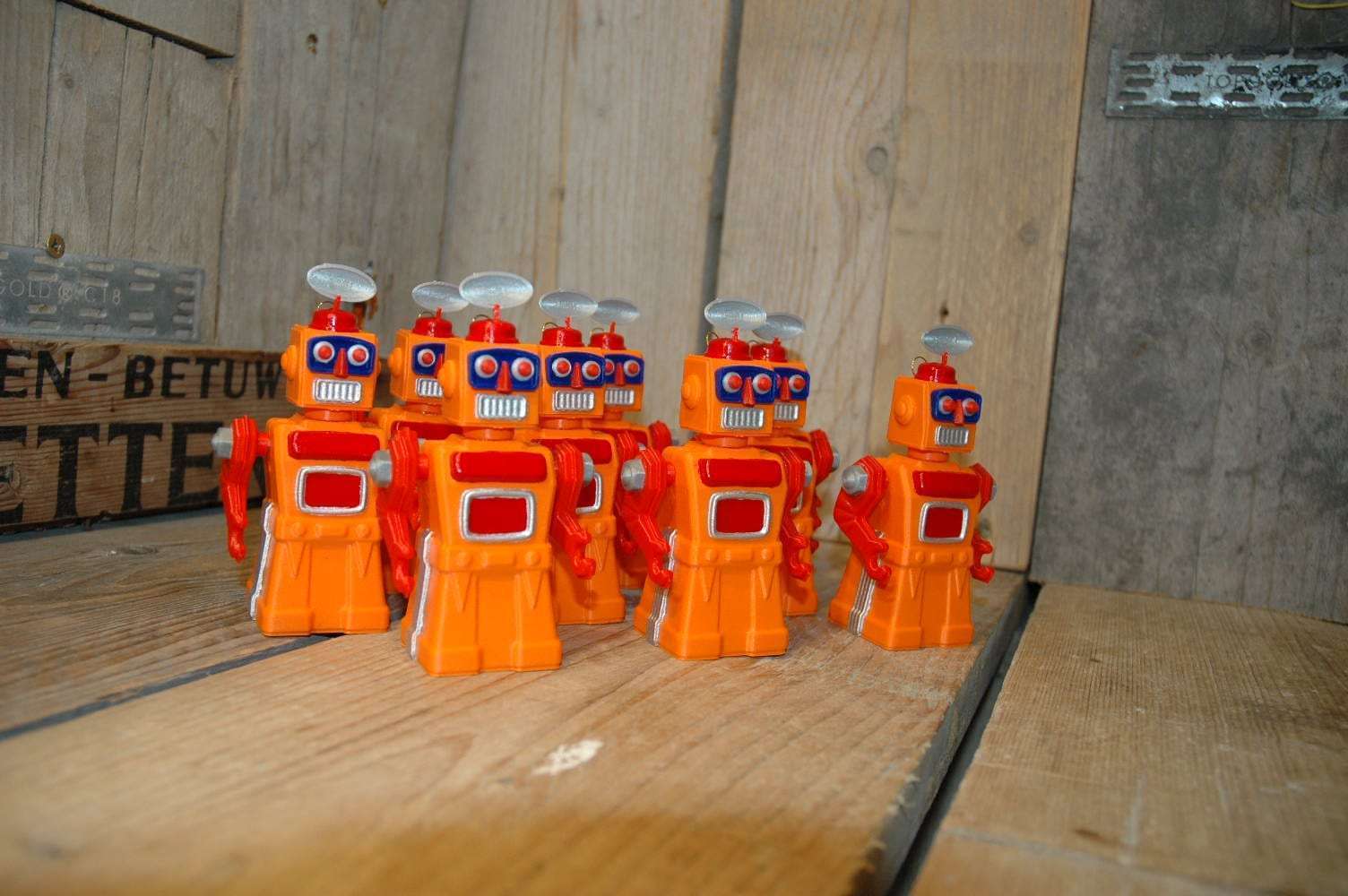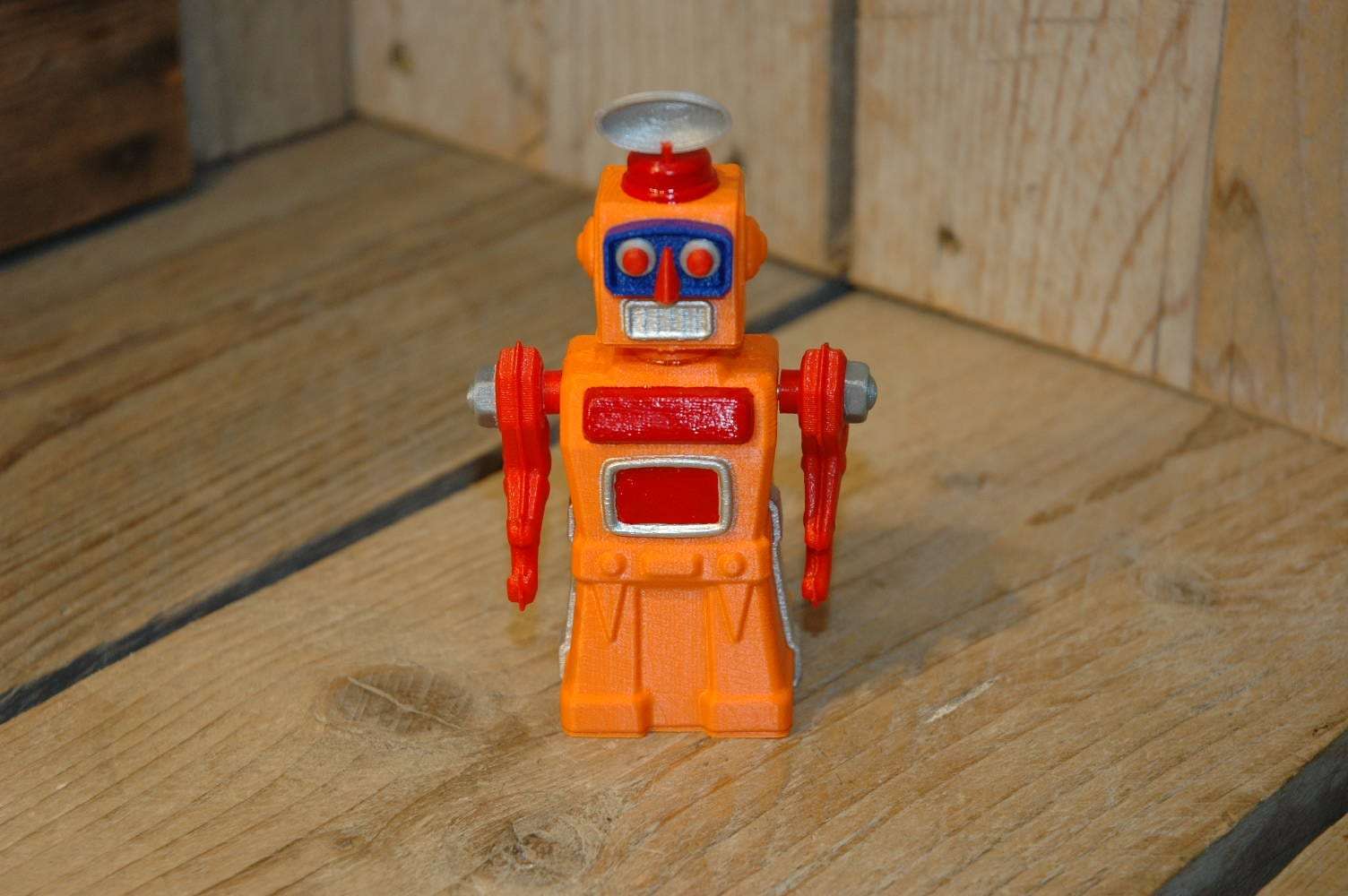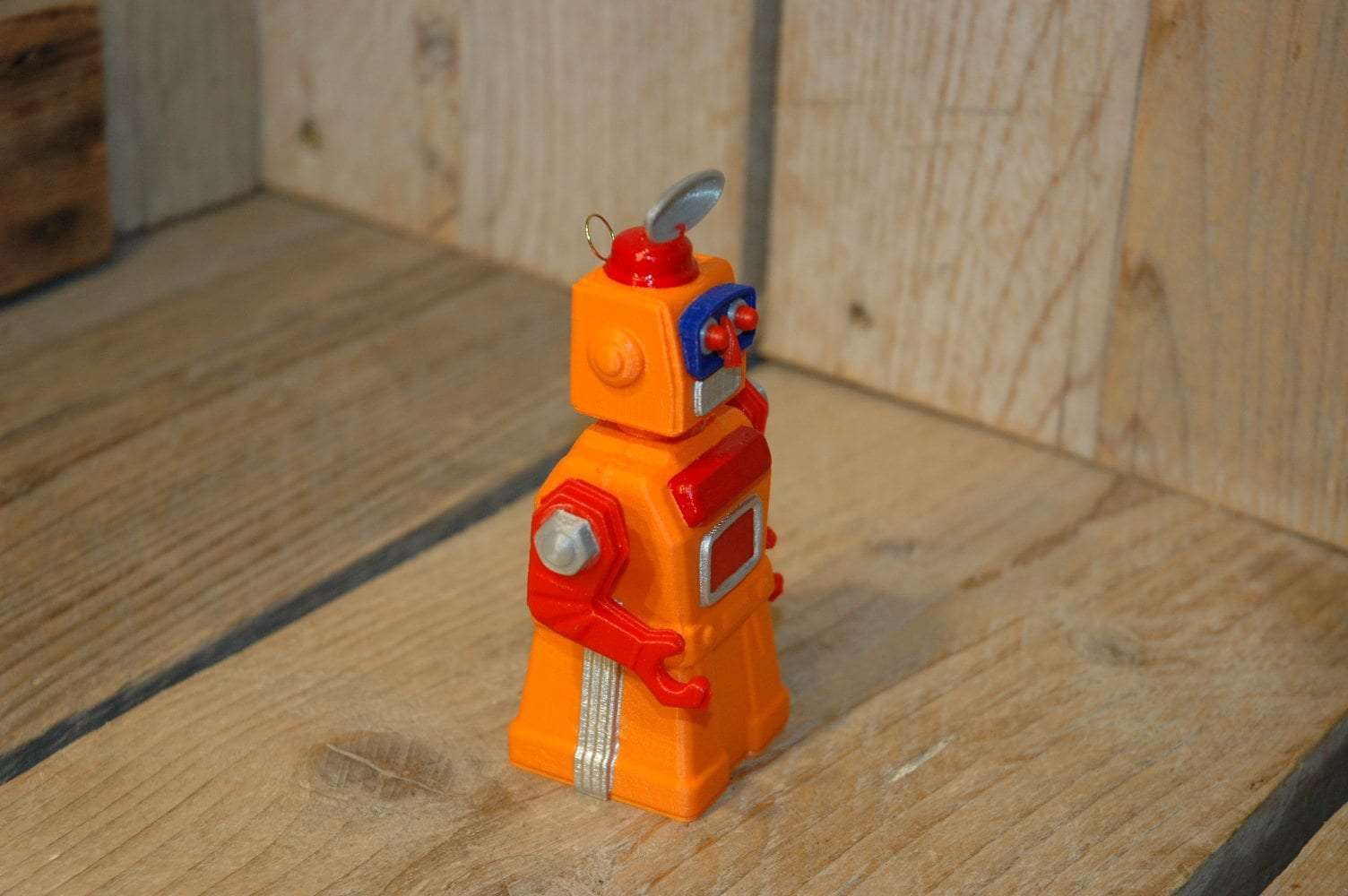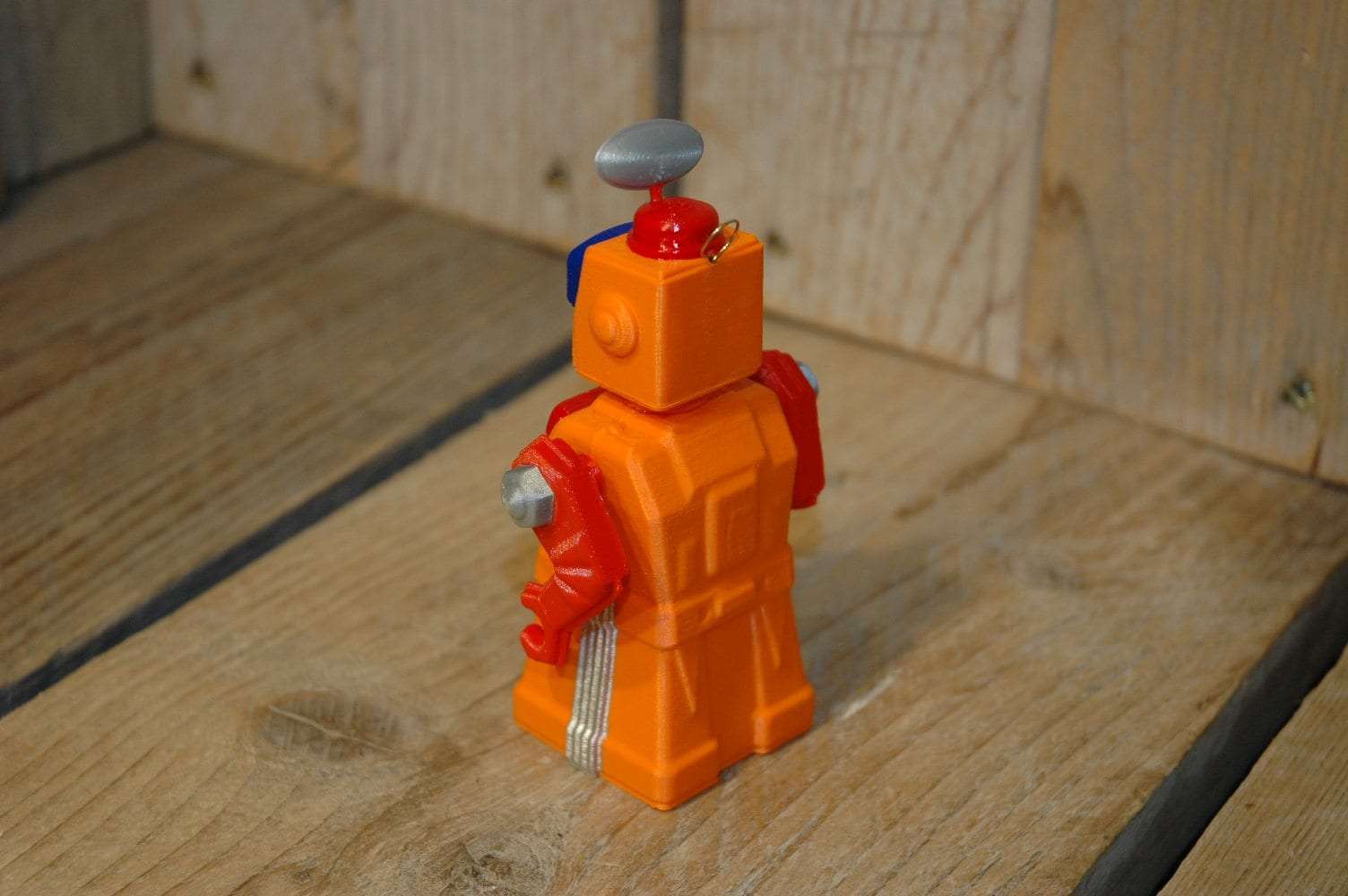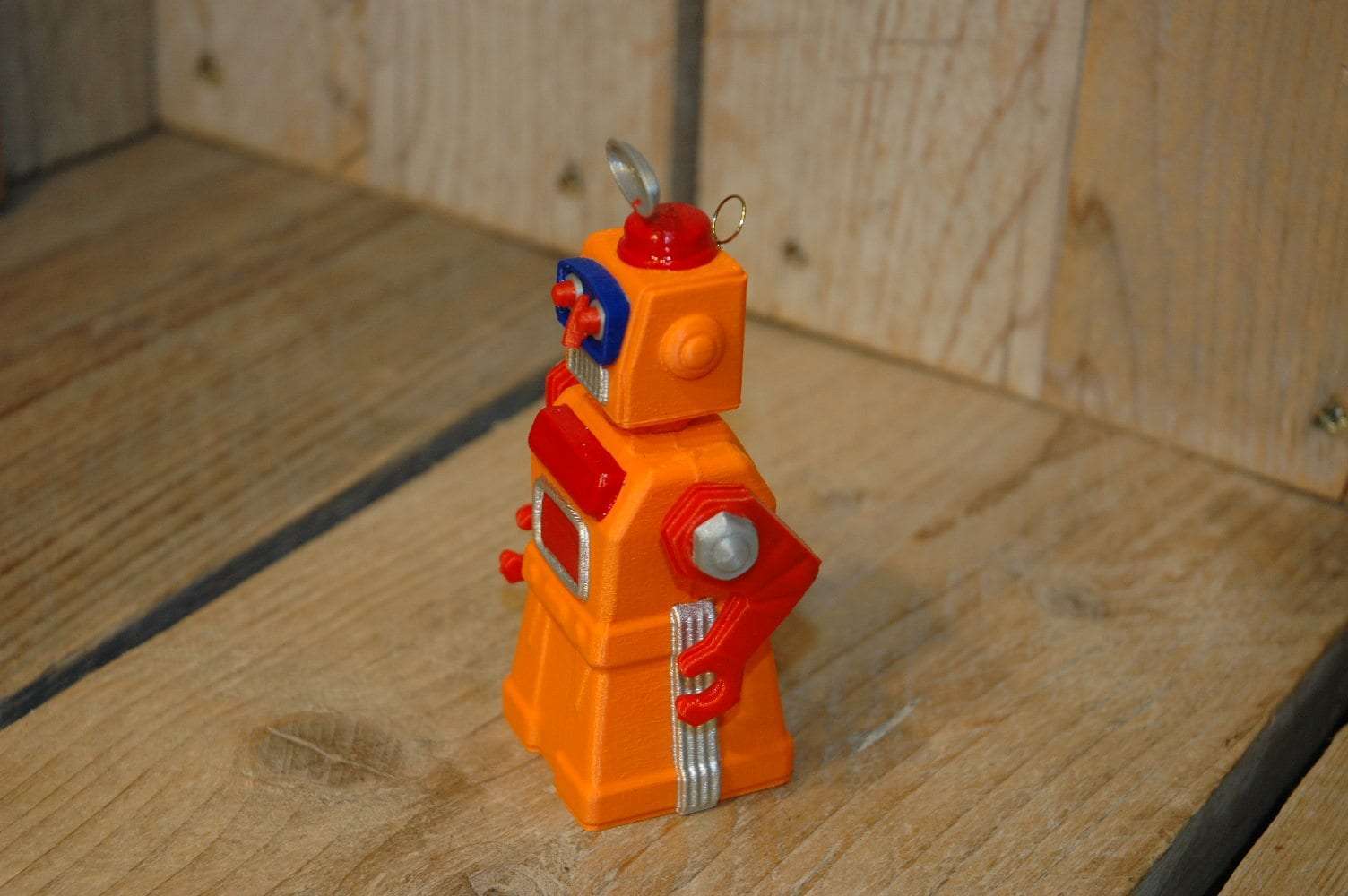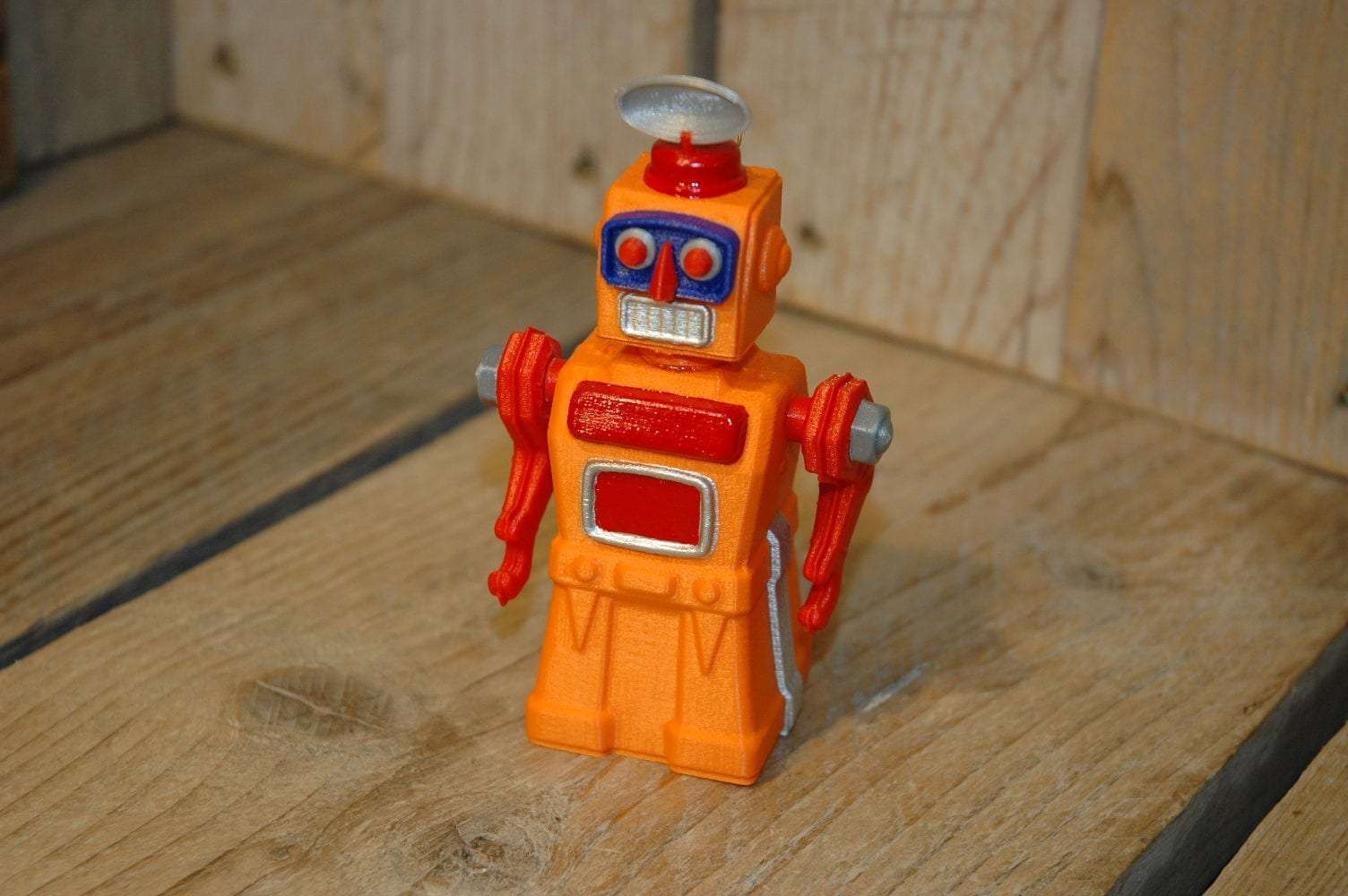 Tremendous Mike Robot 3D Printed Christmas Ornament Limited Edition Handmade / Painted and Decorated. Limited to 500 pieces !
Well….This is a Christmas Ornament you have probably never seen before. I can imagine that and because of that I will first give you some background information about this Tremendous Mike Robot Christmas Ornament… So….here we go…….
This 3D Printed version is an exact copy of the original robot. The parts were individually 3D scanned, scaled back to 47 % of the original size to make it fit in your christmas tree, and printed in high resolution on Ultimaker 2+ and Ultimaker 3 Printers. Tremendous Mike robot was originally made in Japan in the late fifties and produced in 2 colour variations..in grey and in orange. The original Mike robot was tin made with a clockwork mechanism.  Tremendous Mike is a very rare, scarce and valuable robot these days. estimated is that only 5 examples worldwide in orange are known to exist.
This series of 3D printed Tremendous Mike Robot Christmas Ornaments are Limited to 500 pieces. Every Ornament has been made with professional detailed attention, handpainted and decorated with handmade details. Every ornament is numbered and signed by the artist at the bottom. Size is aprox. 5 inches ( 12 centimeter in height ).
CFP:  Contact me For Price    at    boogo.nl@gmail.com