Project omschrijving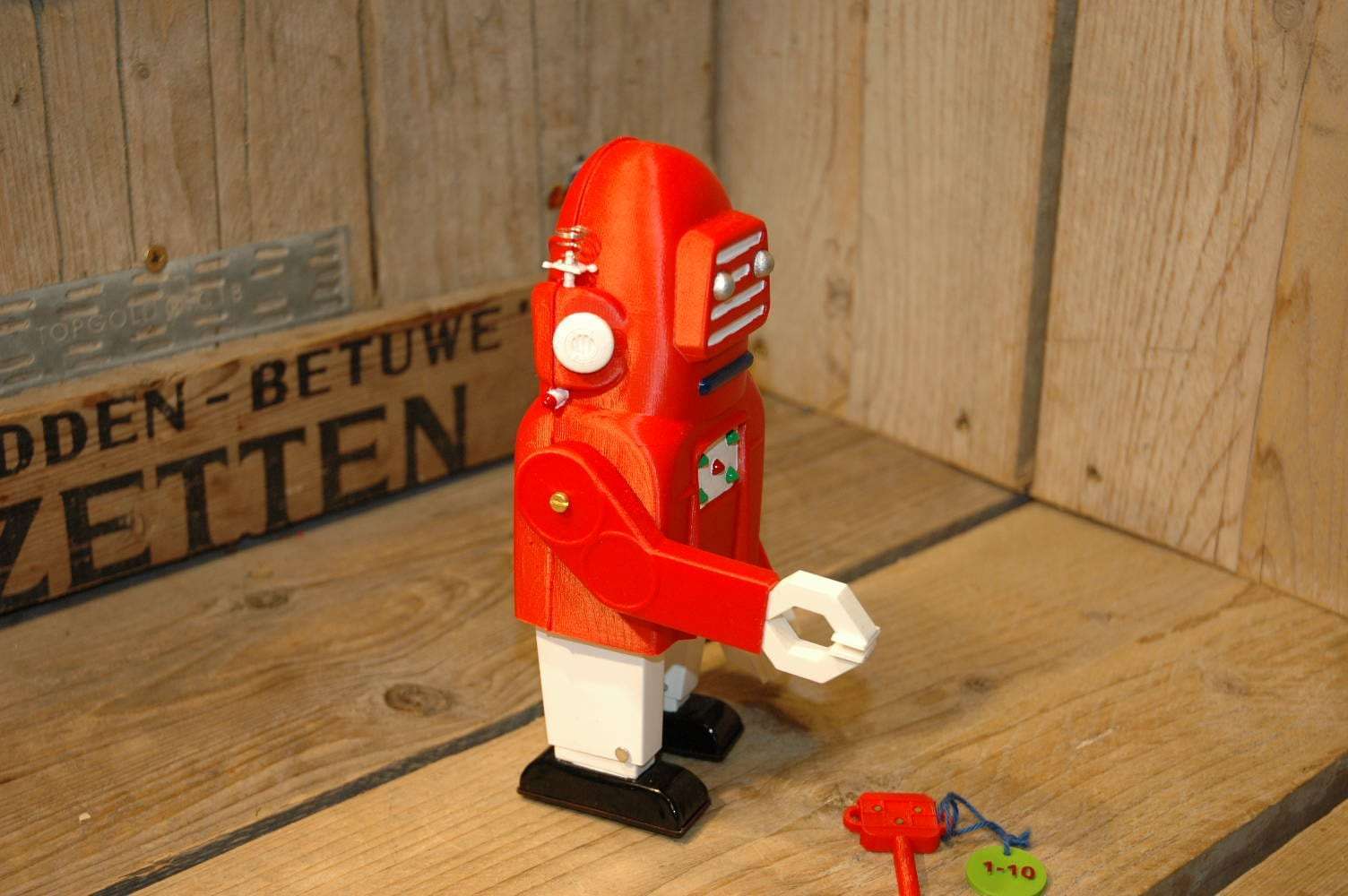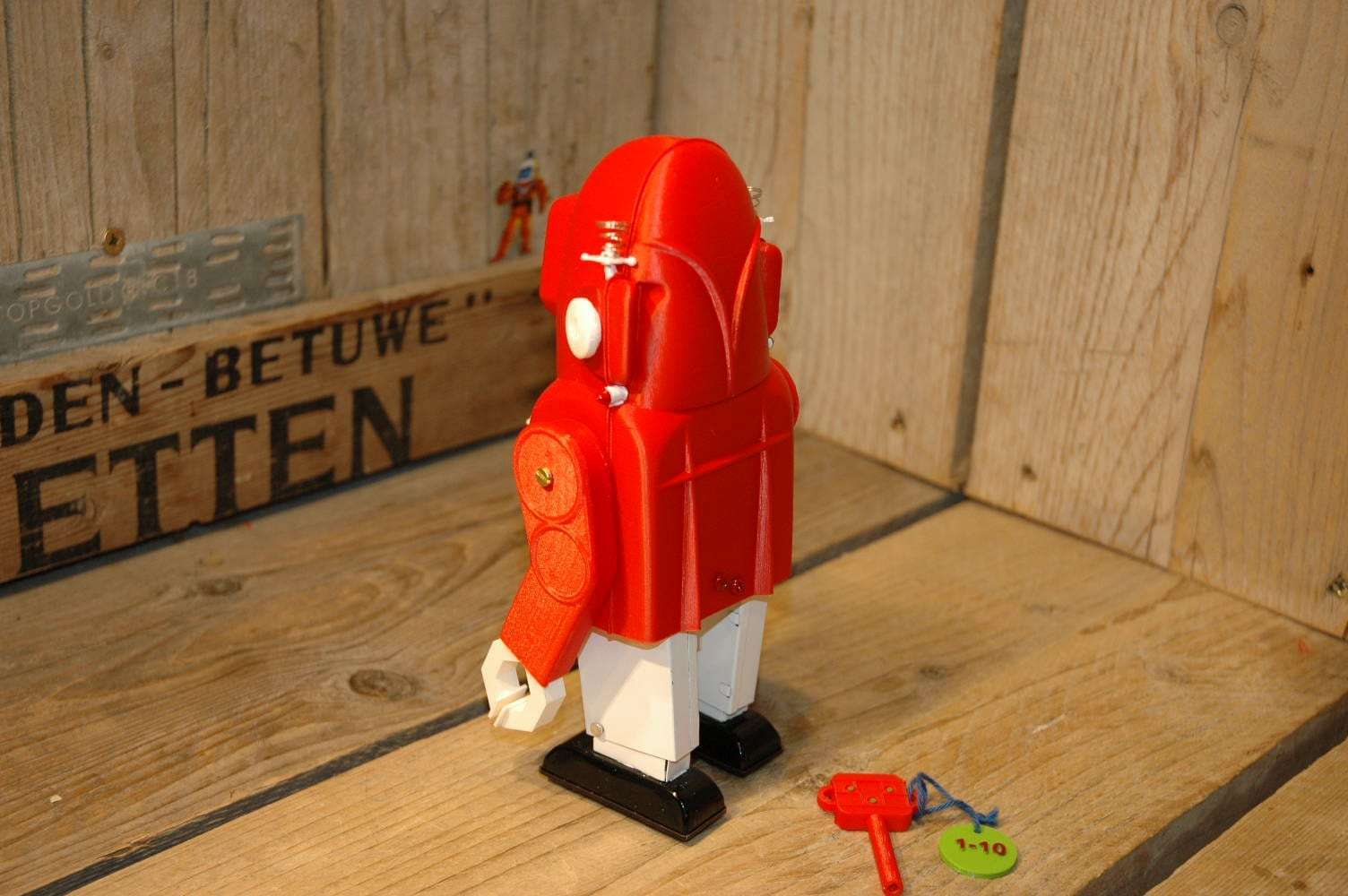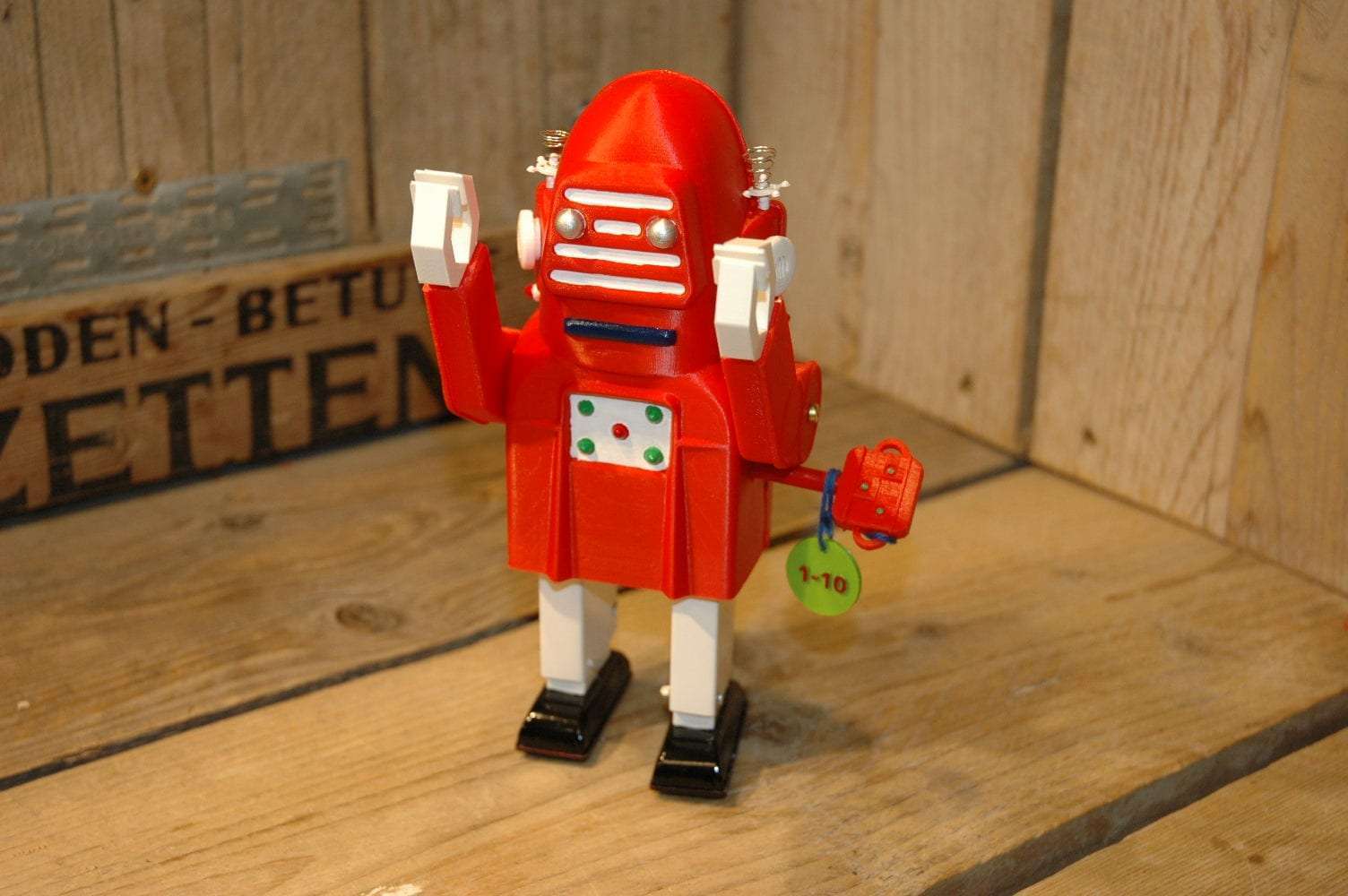 VST – Robotino 3D Printed Robot.
Robotino was originally made in Spain by JEFE in the mid sixties. The original Robotino is a very hard to find robot nowadays. The robot is made of plactic and was very fragile, also because of its size. over 60 cm in height.
This 3D printed version is a scaled back copy of the original robot, scaled back to 30 % of the original size. where the original robot is battery operated by remote control, this 3D printed version comes with a windup clockwork mechanism. Printed on Ultimaker 2+ in high resolution, finished with handpainting and all the tiny details, just like the original robot.
The robot comes with clockwork mechanism, its special windup key, tag and special plastic bag with artwork of ken netzel.
Robotino is made in a run of only 10 pieces and every robot is individually numbered. The robot will fit perfectly on your shelves by the way due to its size 🙂
CFP:  Contact me For Price       at       boogo.nl@gmail.com