Project omschrijving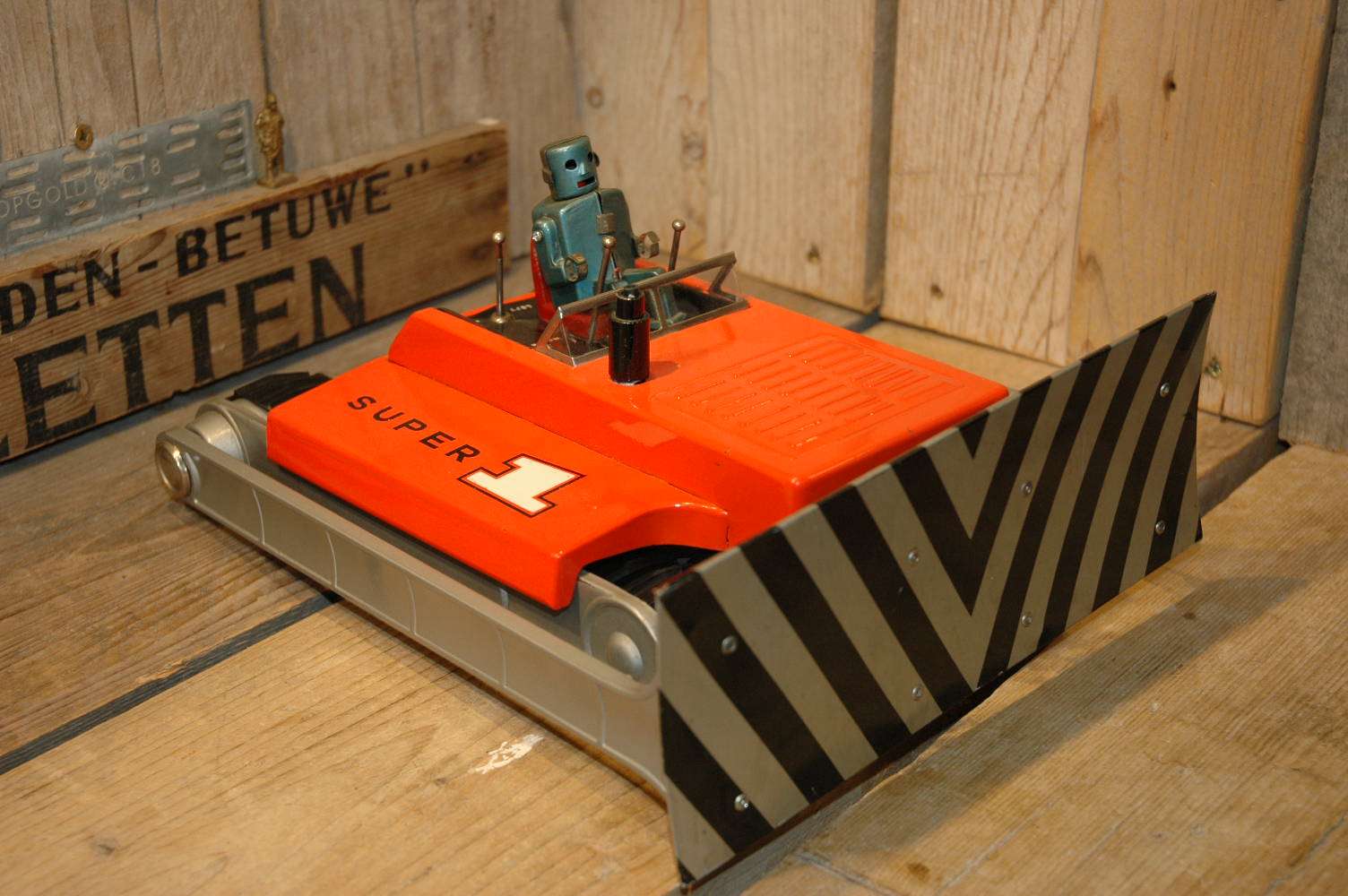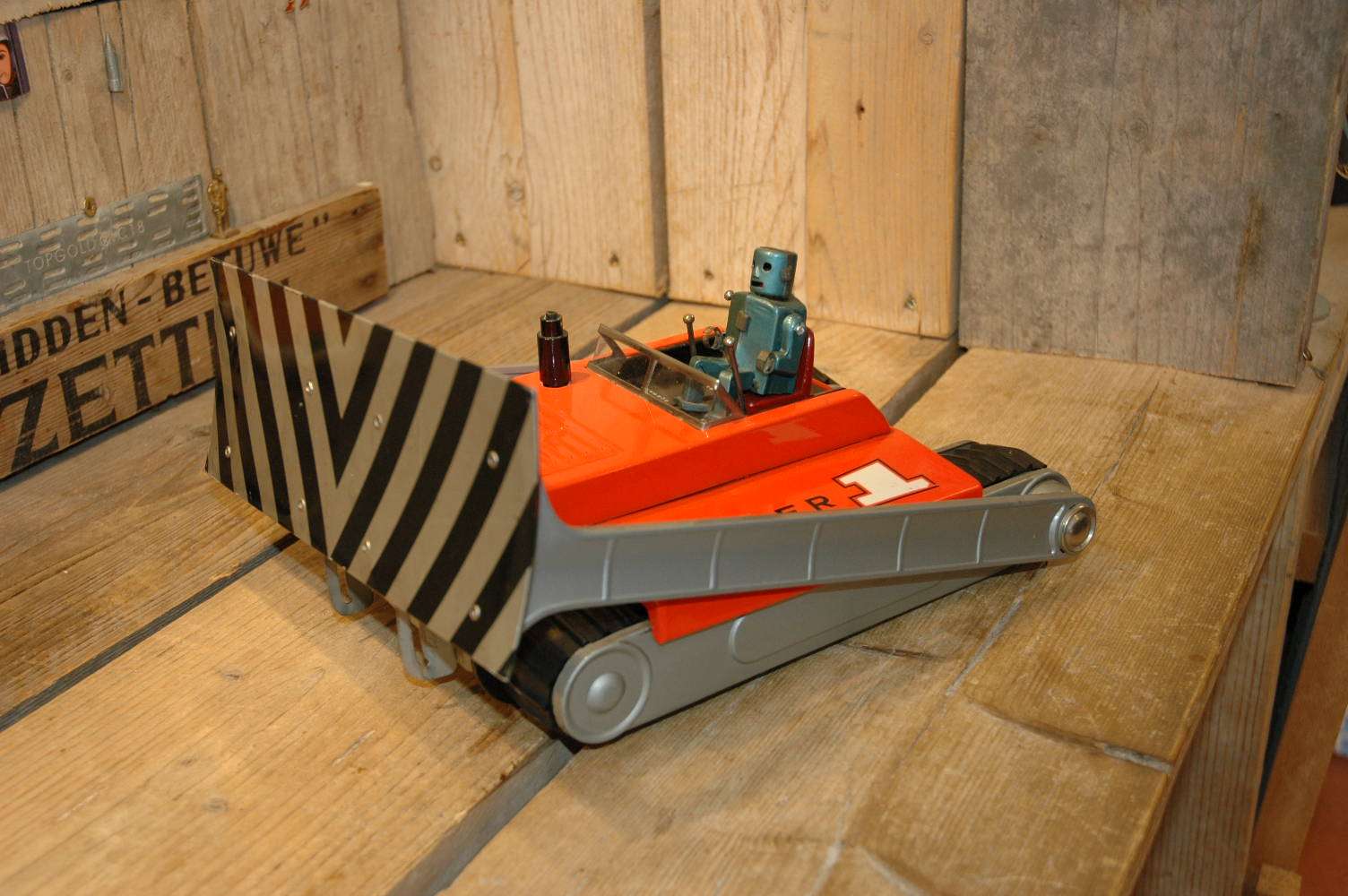 VST – Robot Bulldozer Super 1
Bandai, Sears, Cragstan, Nomura and even Yonezawa….. I think they all contributed to this impressive space toy. I found it in the US of A in an auction. You just can not miss this toy, its relative big, cool and impressive ! I never saw it before. Its made in Japan in the mid sixties and the toy is only marked " Made in Japan " it's from the same series as the area radiation tester and that toy has also parts from Yonezawa again… I keep the brand on Bandai because that was my first thought when I saw the toy.
This awesome Space bulldozer is powered by 3 big batteries and they are needed to get the big toy going with the use of handles: forward, backwards, left right AND… there is a handle to start the smoke. In control of the handles is a robot, put on the "stand" there by.. me ! 🙂 The toy is made out of tin with rubber tracks. the condition is excellent with some adjustments to the battery contacts and I think the battery over is a handmade reproduction, done by the previous owner. it works fine and strong. There is no box. I have looked everywhere if I could find even a picture but no luck so far.
Again a very rare space toy, i never saw it before ever. Its impressive and cool on a factor 10 out of 10
This is the second one I could lay my hands on… never saw an other one in all those years..
CFP:  Contact me For Price   at     boogo.nl@gmail.com