Project omschrijving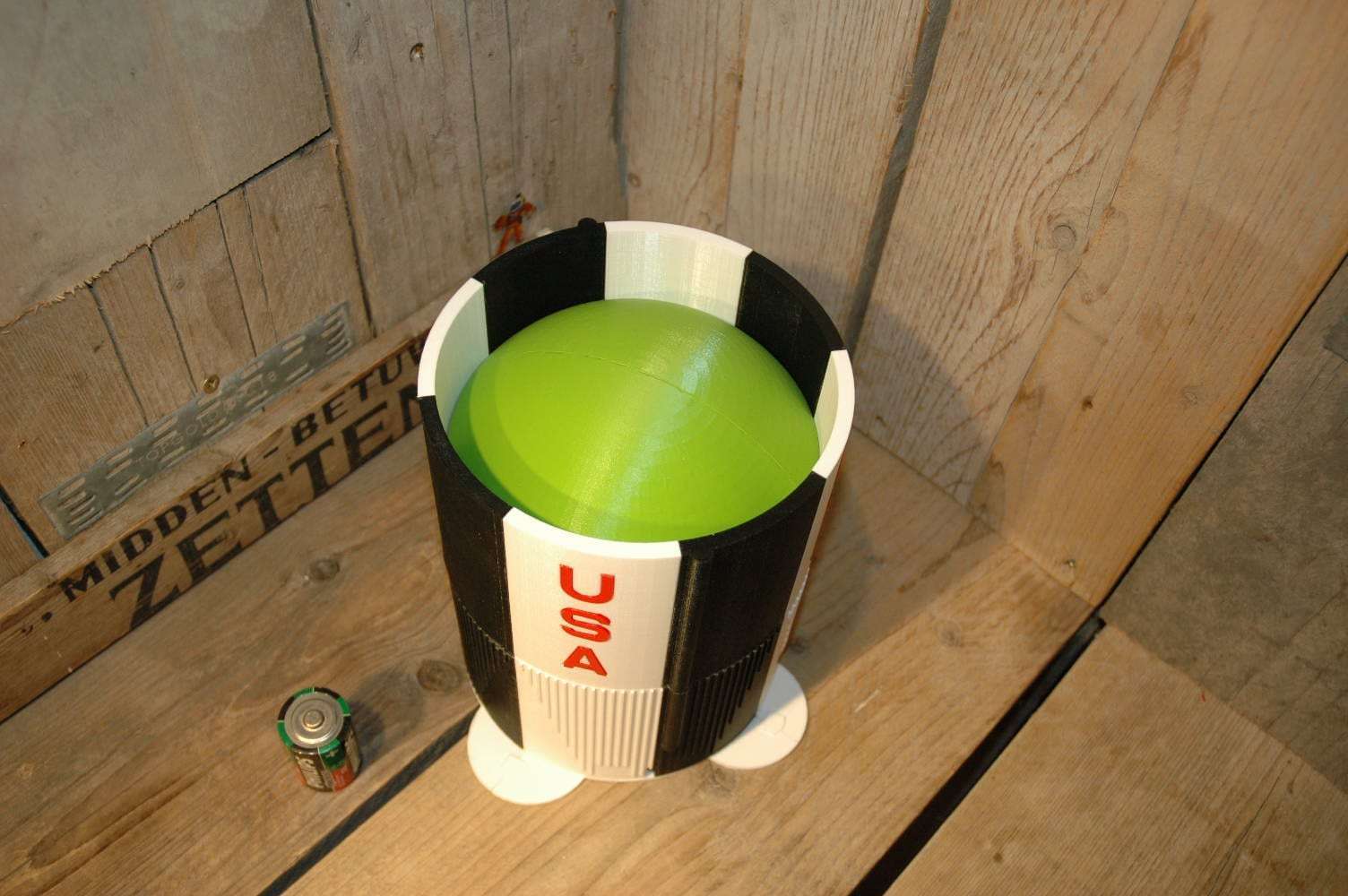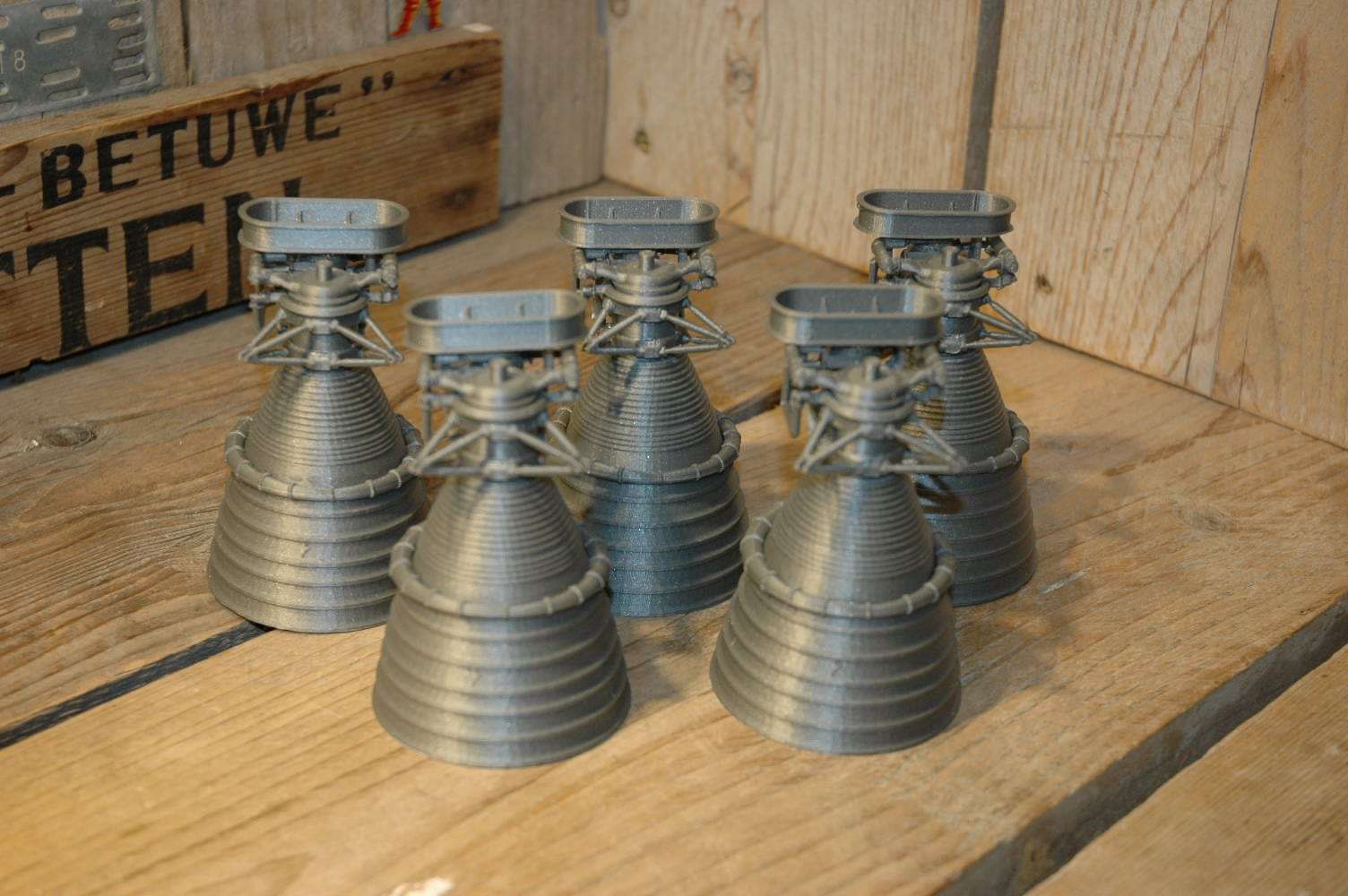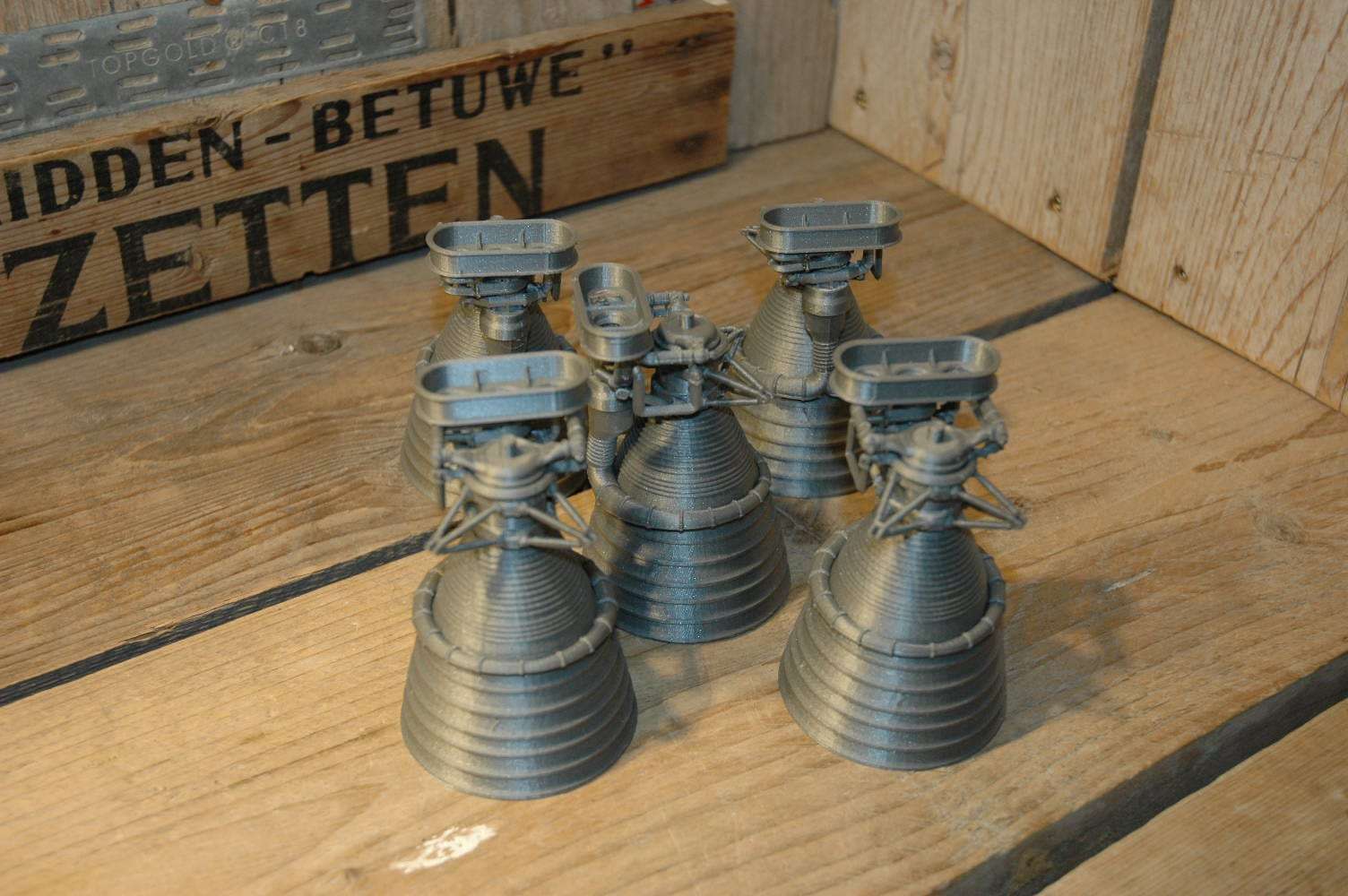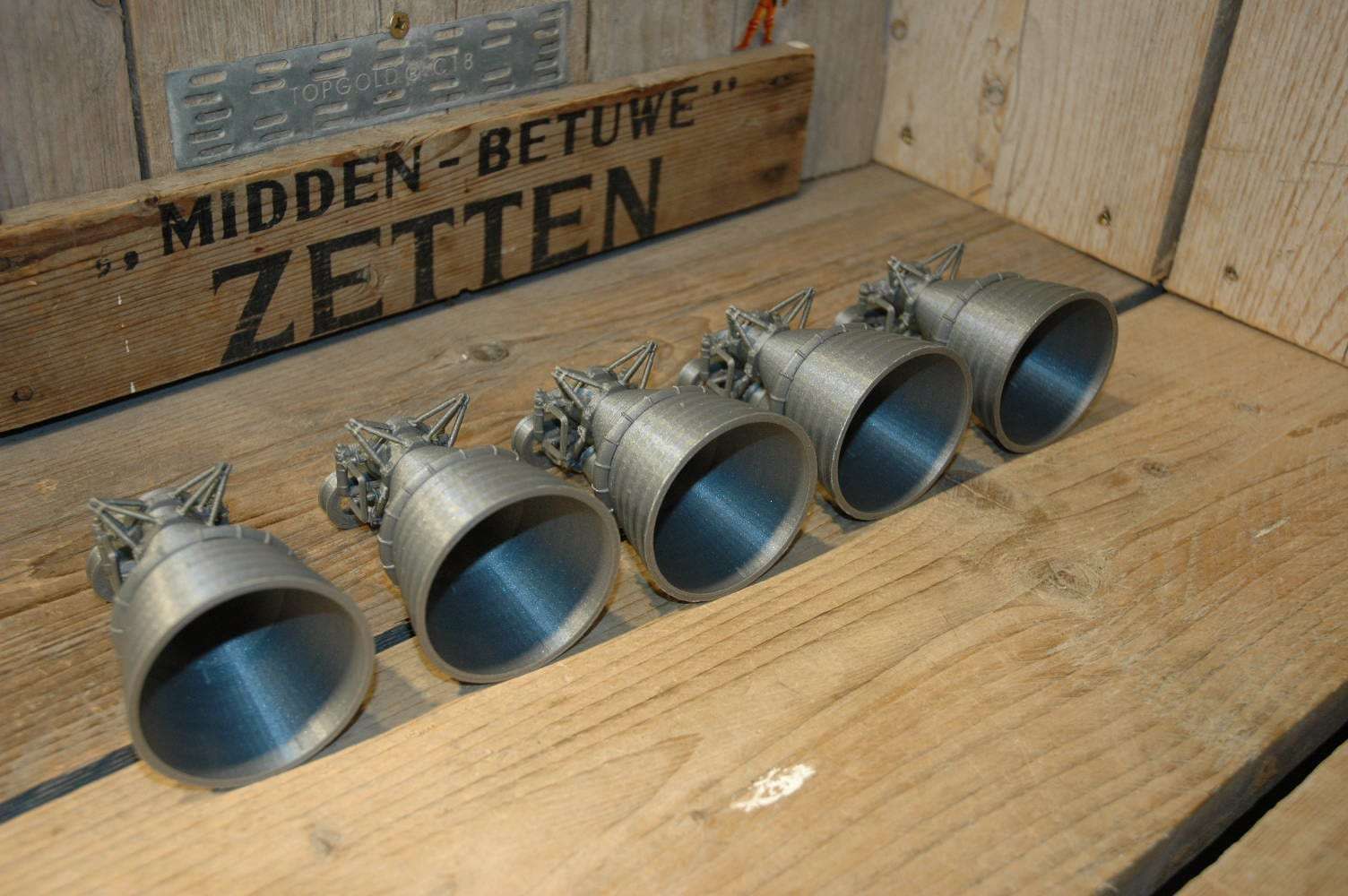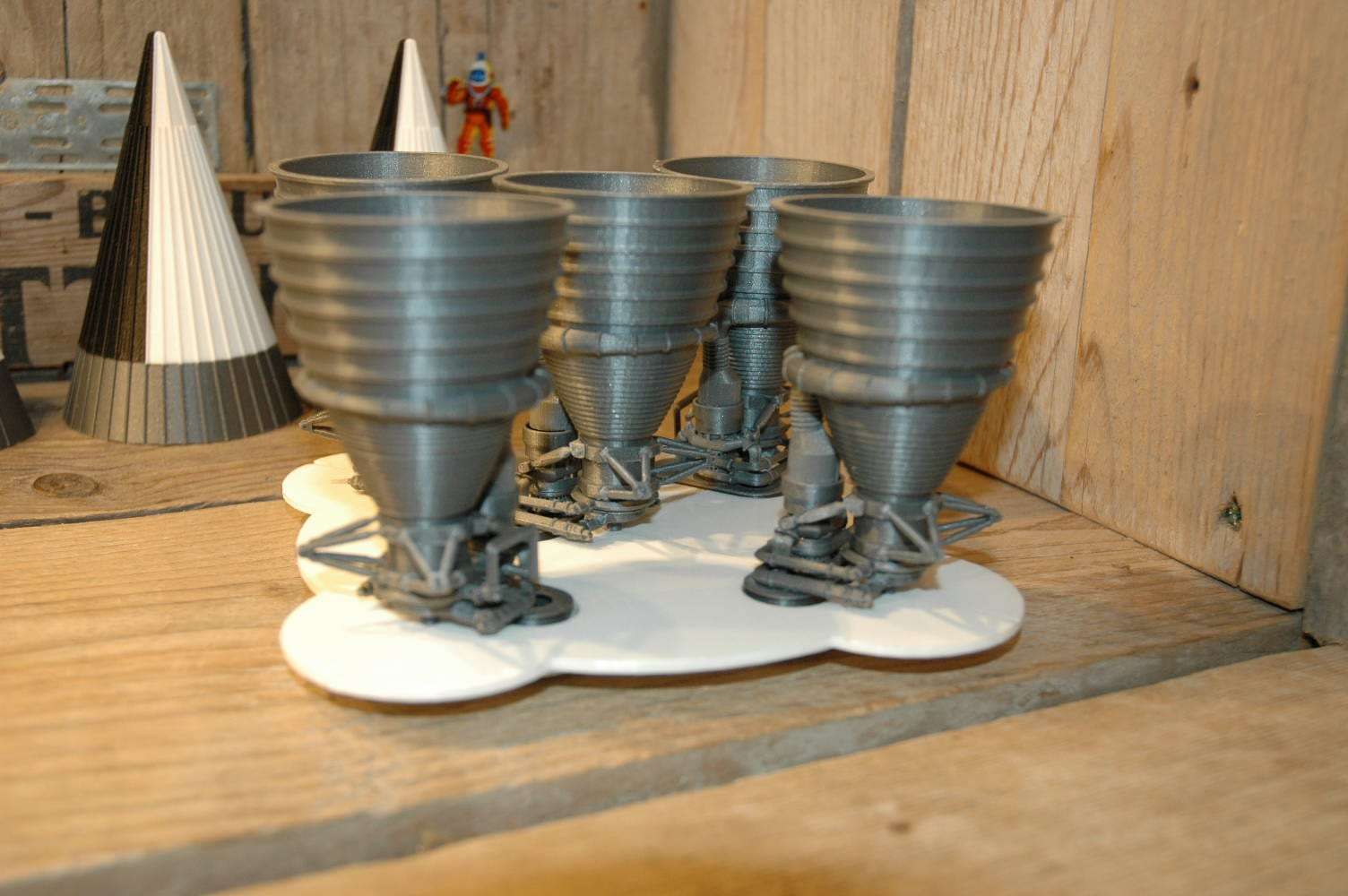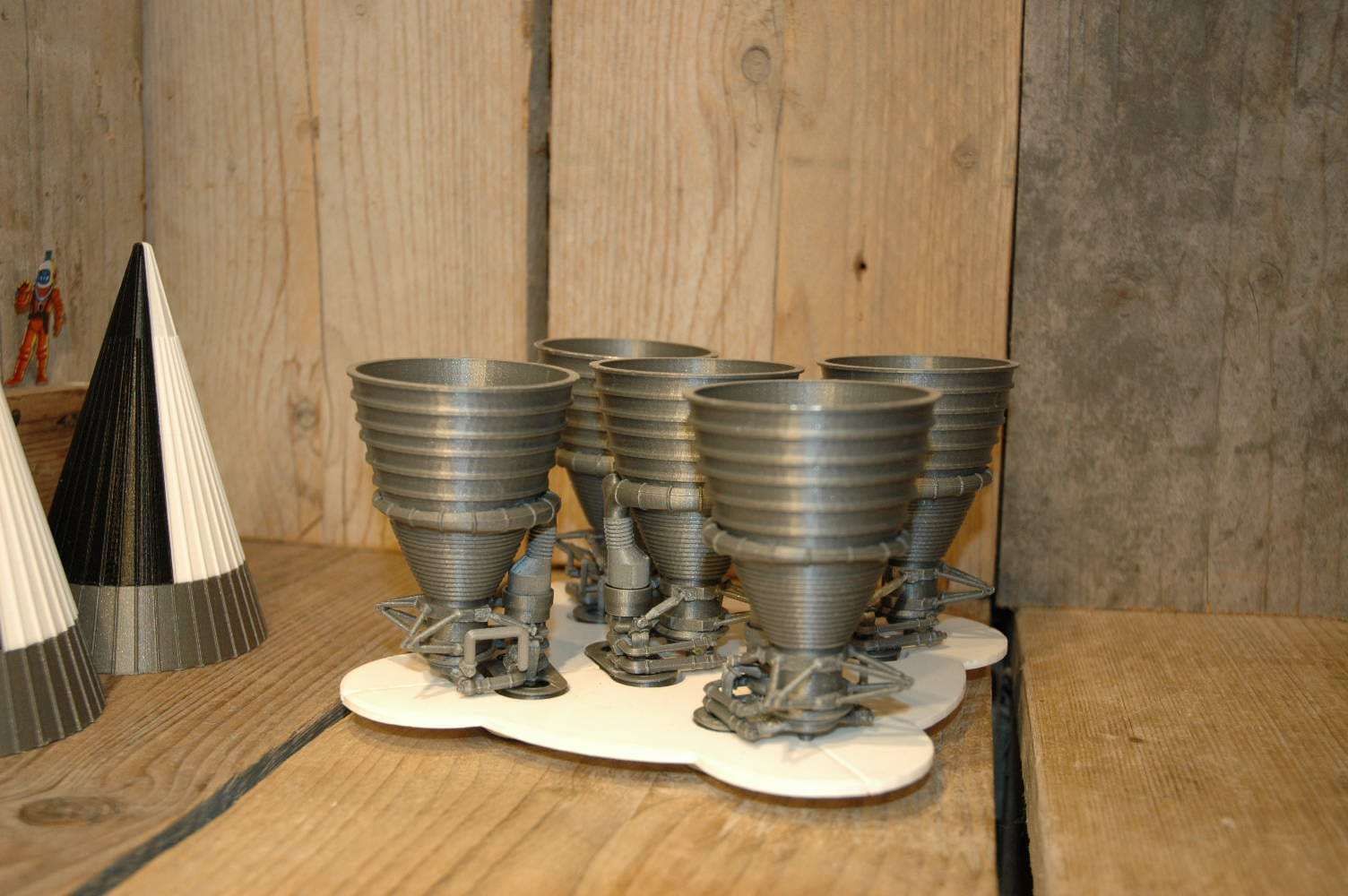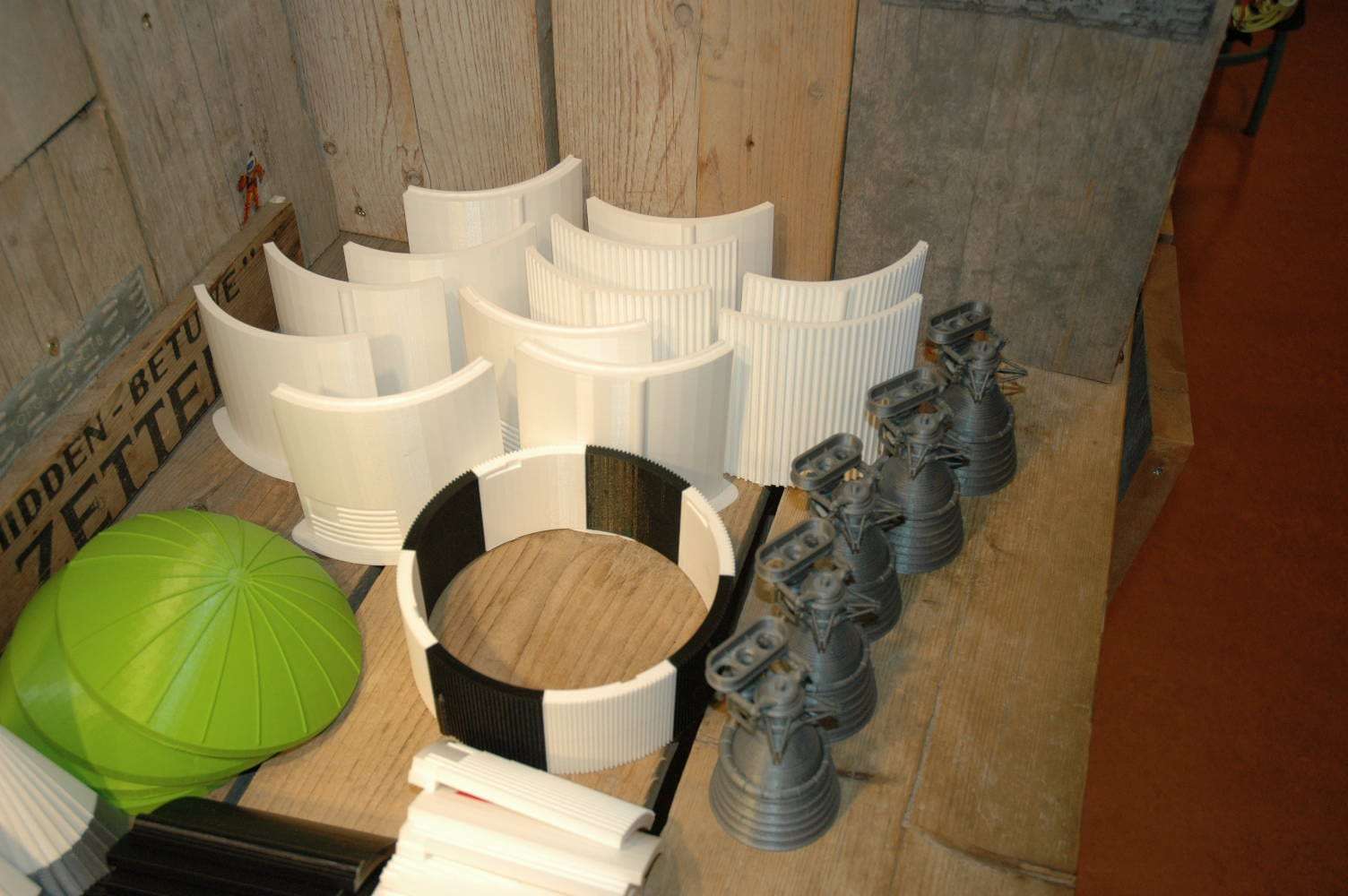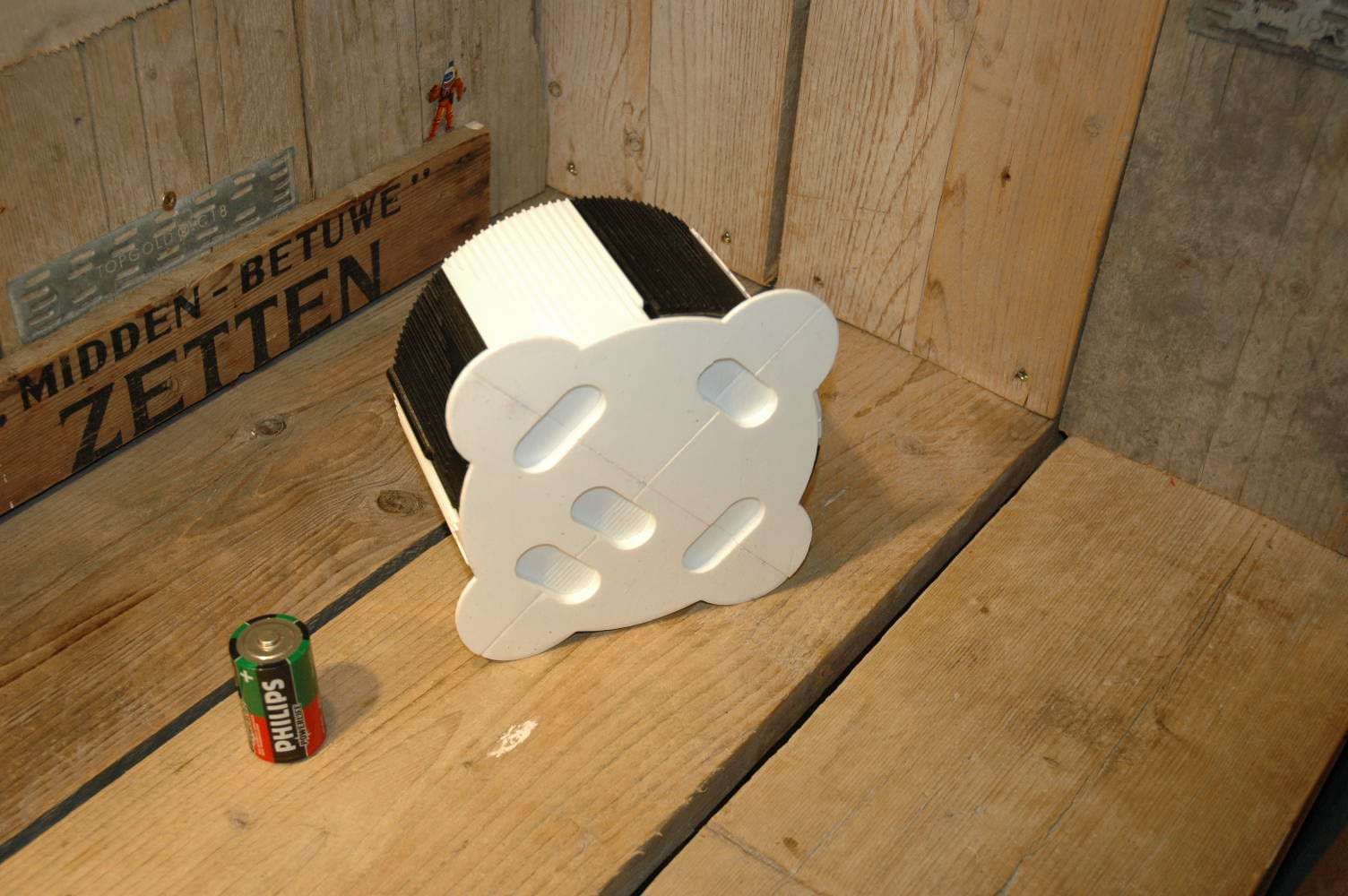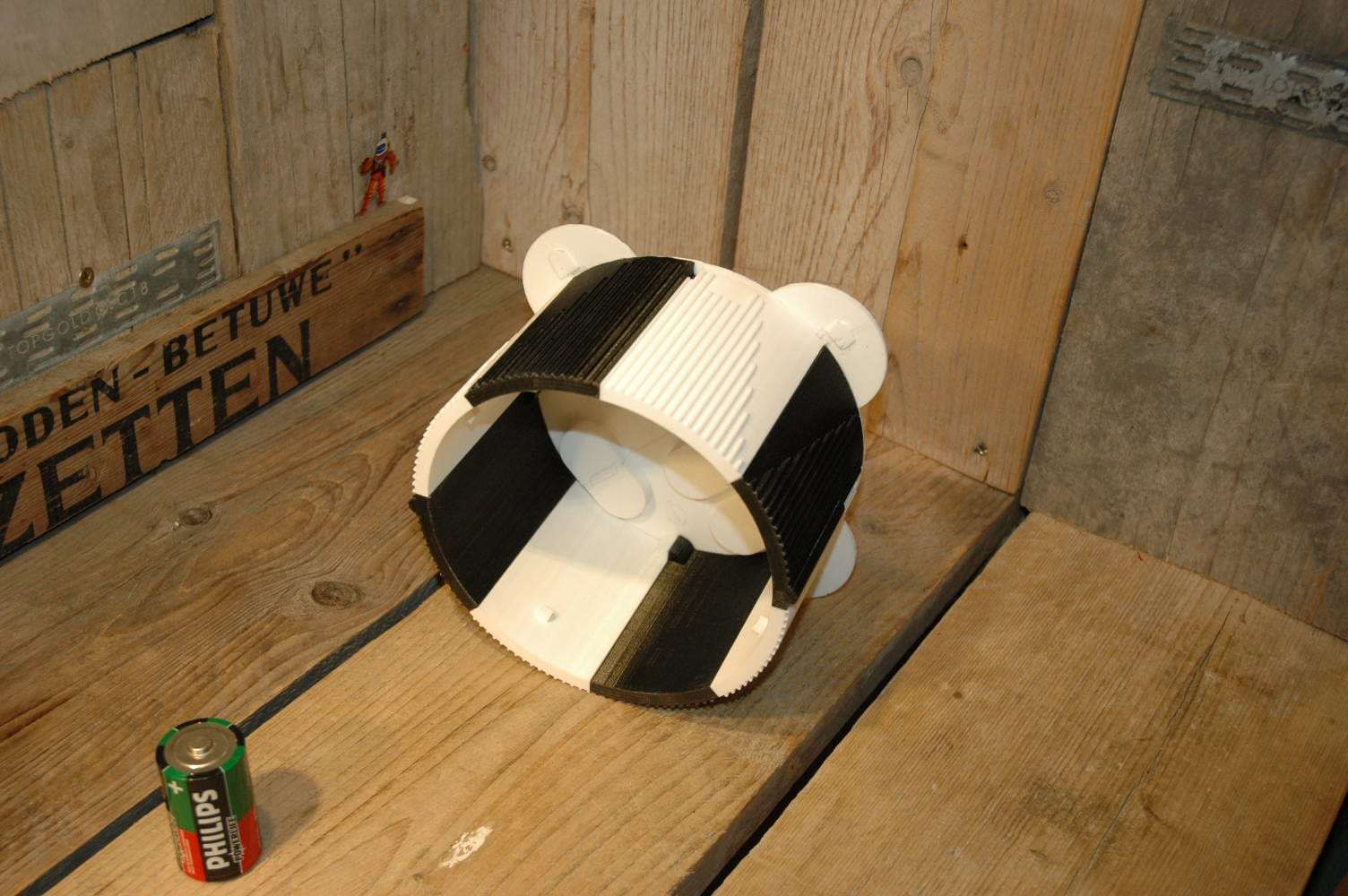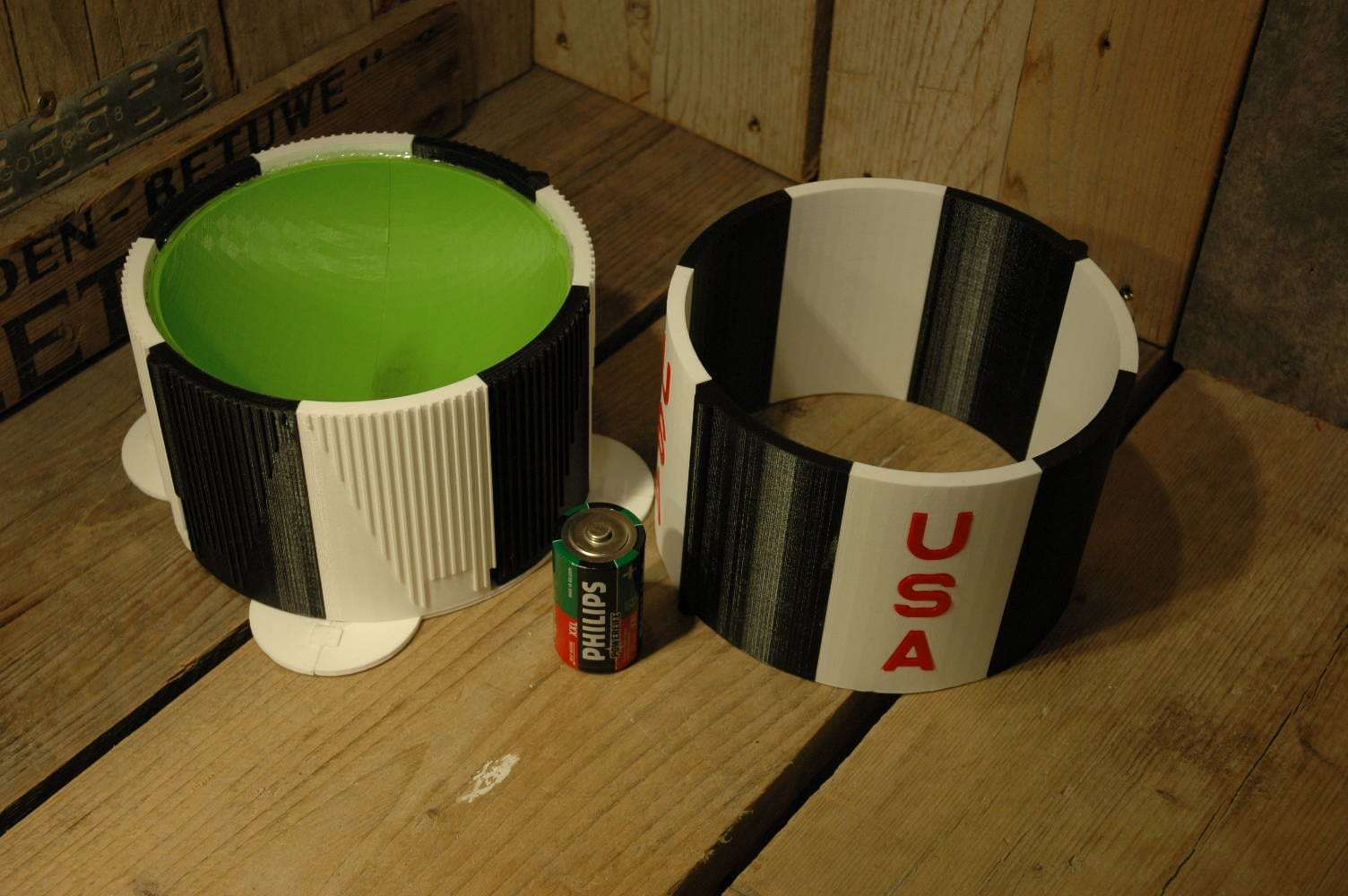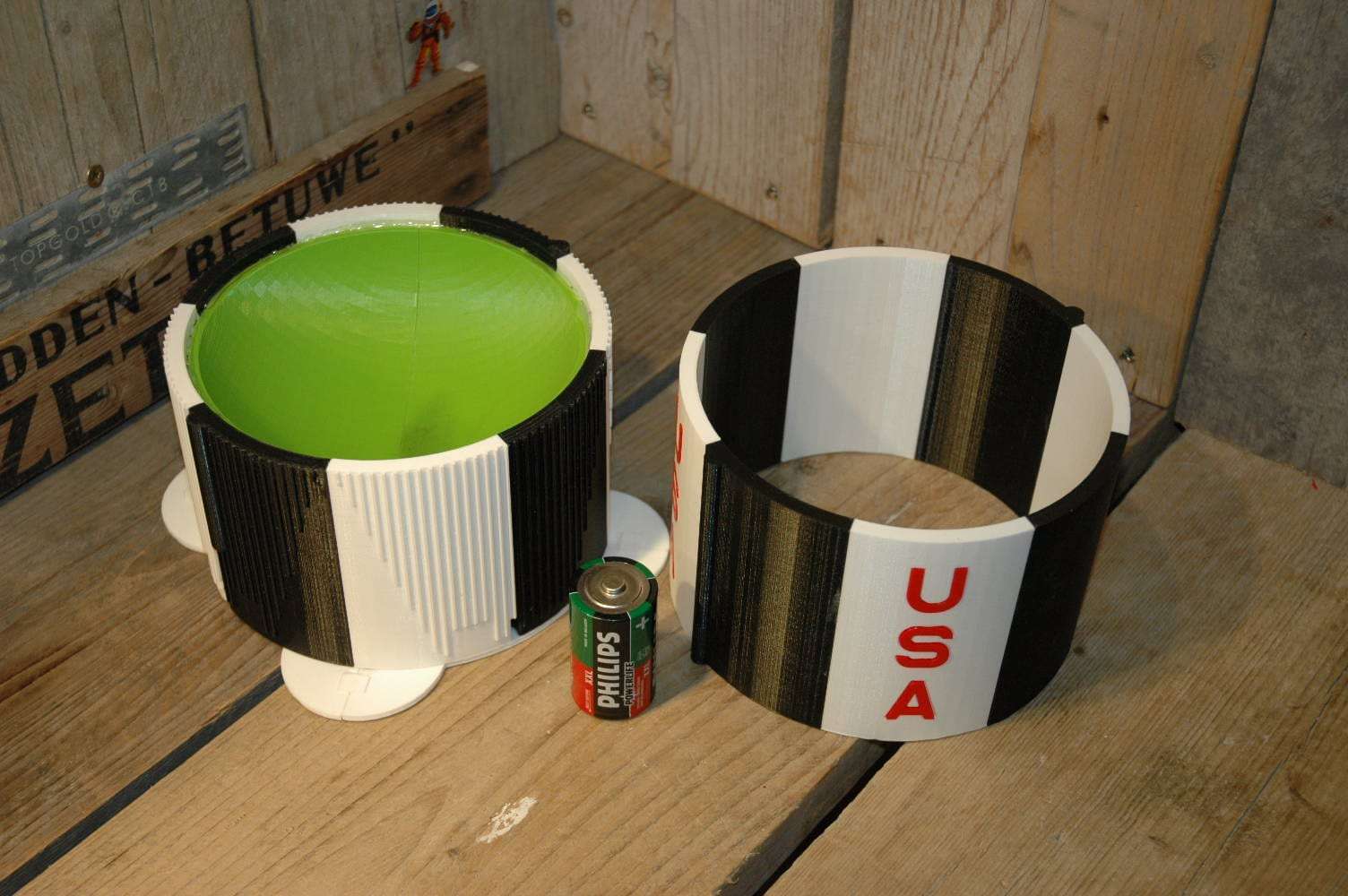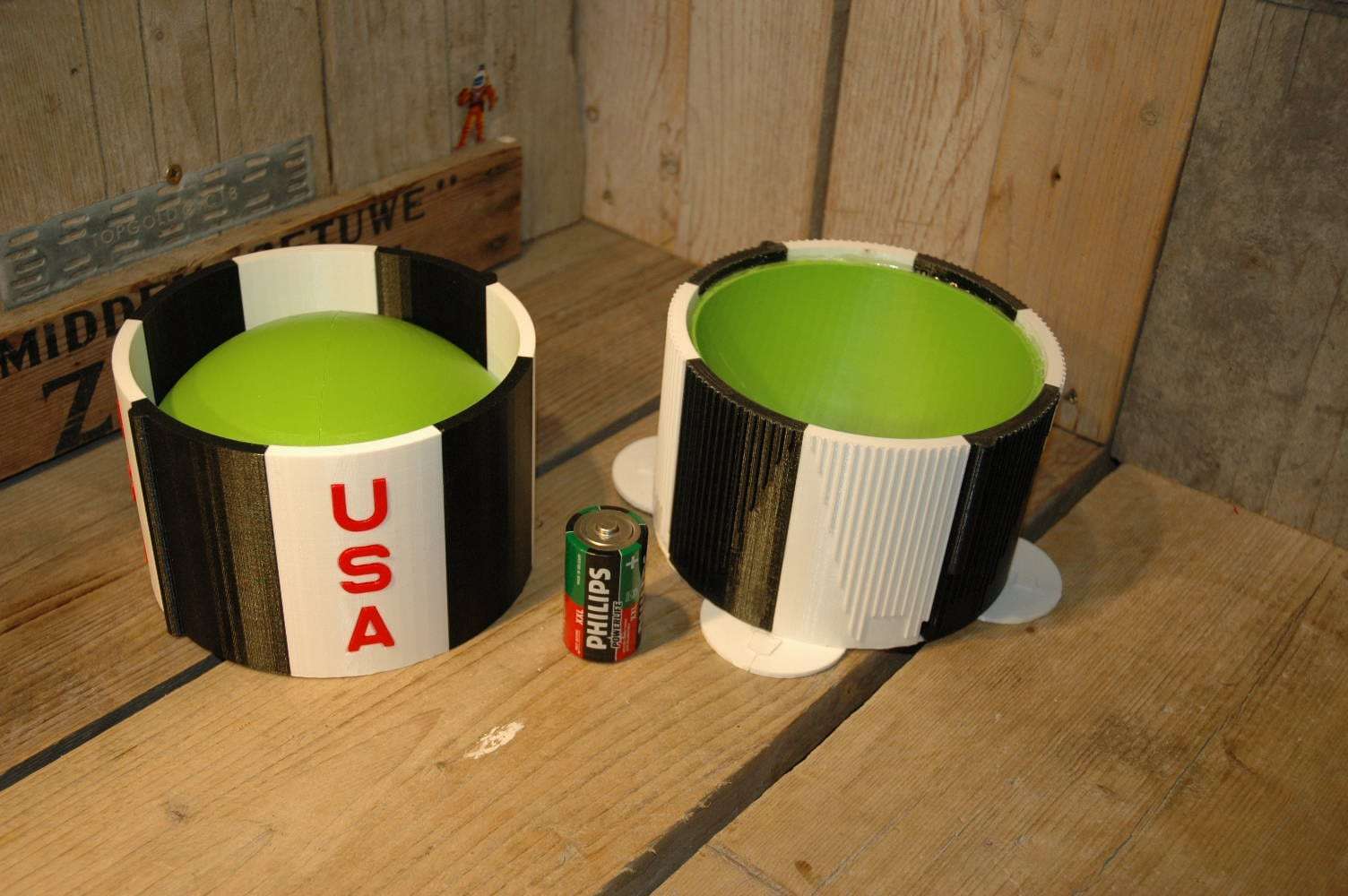 Part 6: ( 19-12-2017 )
with all the parts printed for the first stage, the fun begins and that is building up the Saturn.
I started with the base on which the engines will be mounted ( later ) and from where the body parts are built up.
First advice if you ever want to build this Saturn is NOT to mount the engines to the base bottom platform. its not handy when you build up the parts with the engines already mounted, they can only break in the building process..
In the pics you see the first part of stage 1 with the smaller fuel tank installed.
More to come..
Marco
Part 2-5 ( update 18-12-17 )
Well, in the previous week there was not much room to do the updates for this project but from now on they will be there..where are we now… almost done on stage 1.
all the parts have been printed over the weeks and now its finally time to put the first stage together and see some rocket, at least a part of it, appear ! 🙂
some serious glue work to do but it wont take to long anymore before stage one is complete. only thing i have to figure out is the positioning of the fuel tanks. As there is no building guideline for this project, a lot has to be figured out before glueing it together 🙂
I have added the pics from the previous updates also ( they can be found in my facebook group as well )  vintagespacetoys
Marco
Killing "The Beast" ….. Part 1. ( 22-11-17)
This is the name of my latest project that will take probably more than a year or so to finish… just to keep things a BIT in the dark, I have added some first pics and the purists will immediately see what the "Beast" will look like…
with an estimate of over 3500 hours of 3D printing and over 1000 parts… it will be a fantastic space ride….
First pics, first impression… I will add updates here in the group as much as possible… have fun… Ladies and Gentleman… start your ENGINES !……