Project omschrijving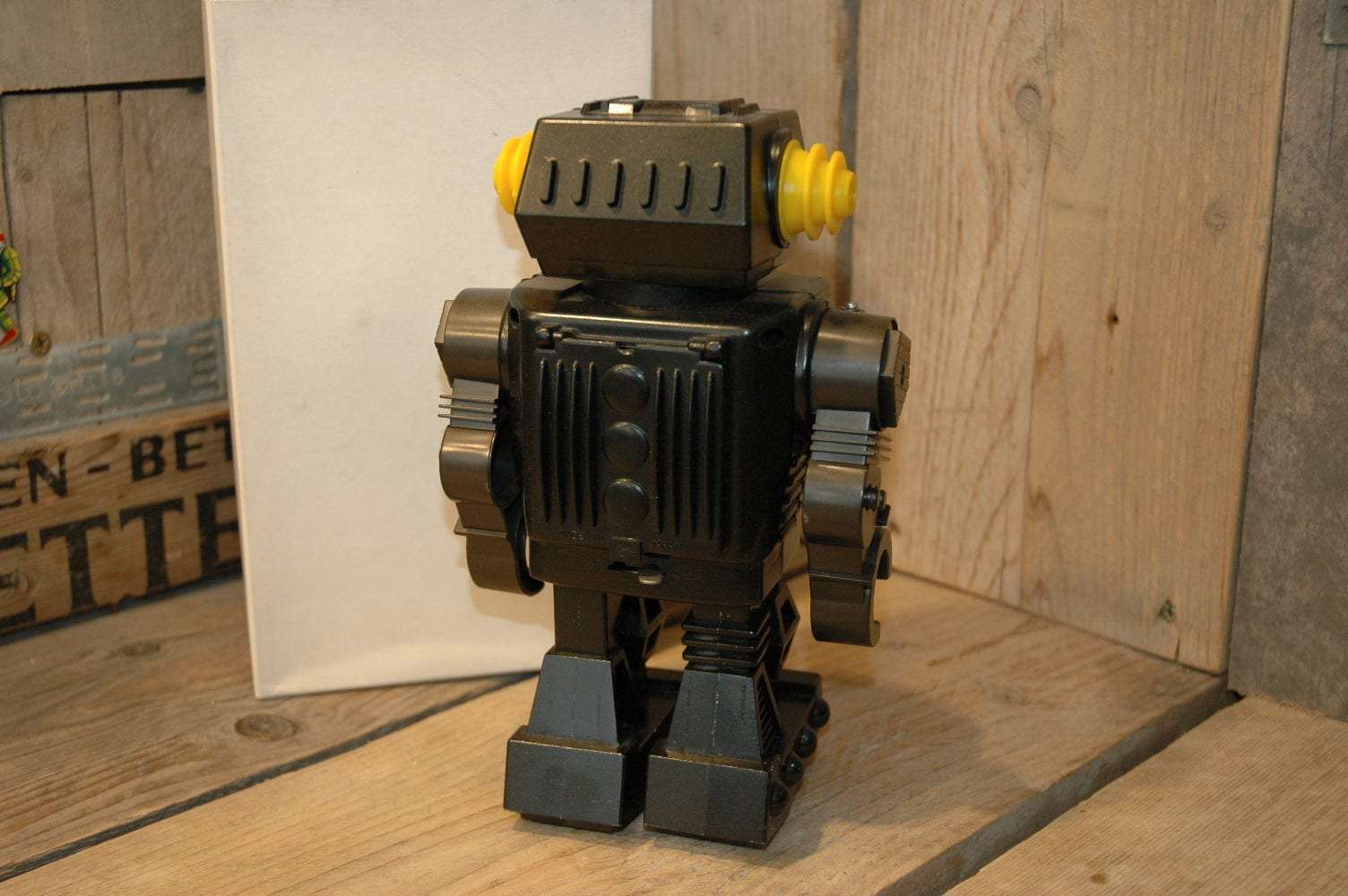 Uzawa – Missile Space Attacker
The famous artist Mr. Uzawa was also responsible for the design on this prototype robot that resulted later in the robots we know as Missile Robot and Space Attacker of Horikawa.
This prototype robot was designed by Mr Uzawa and handcrafted by Mr Miyazawa.  The robot shows perfectly the search for a new design. Many parts of this robot are handmade and handcrafted. The legs, the mechanism and the silver doors as well as the arms are handmade for this prototype.
This robot is a one of a kind unique robot of which not a second one exists. In perfectly working condition and powered by 2 C-Cell batteries.
I found the robot last year in Japan with a lot of other prototype robots, original drawings and parts…An absolute unique and rare robot. The robot is accompanied by its original white box that came with all the prototype robots.
CFP:  Contact me For Price     at    boogo.nl@gmail.com