Project omschrijving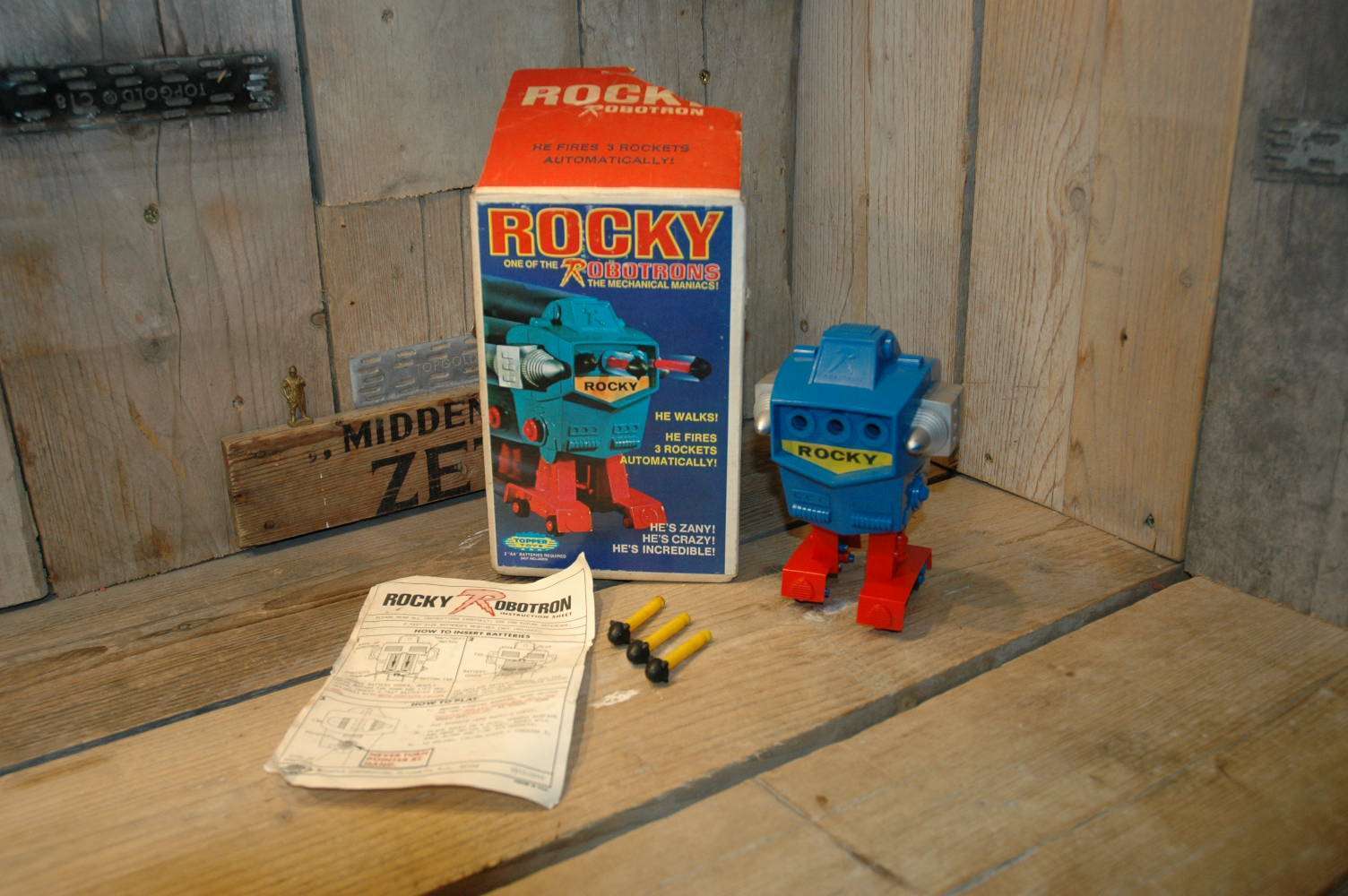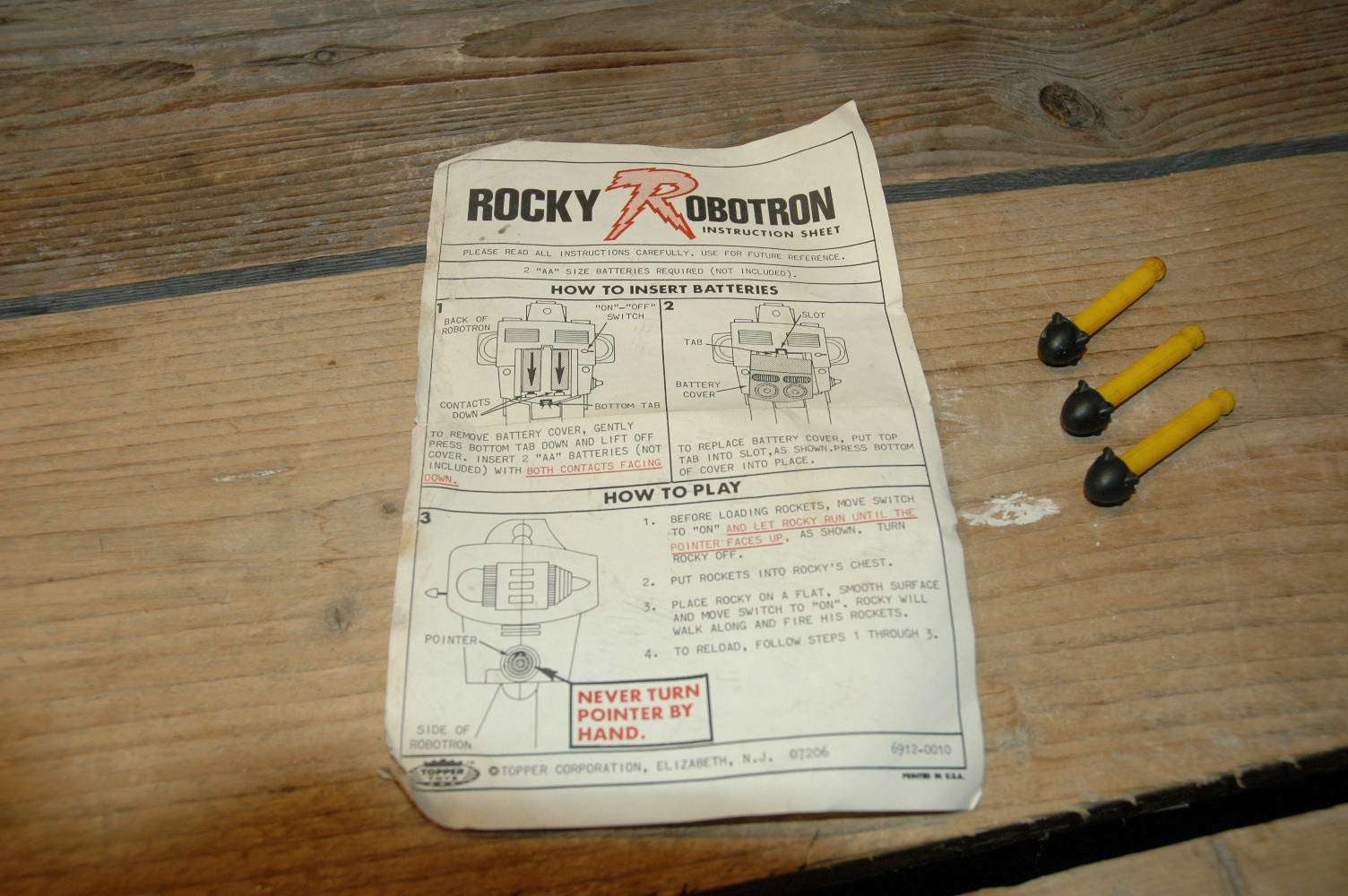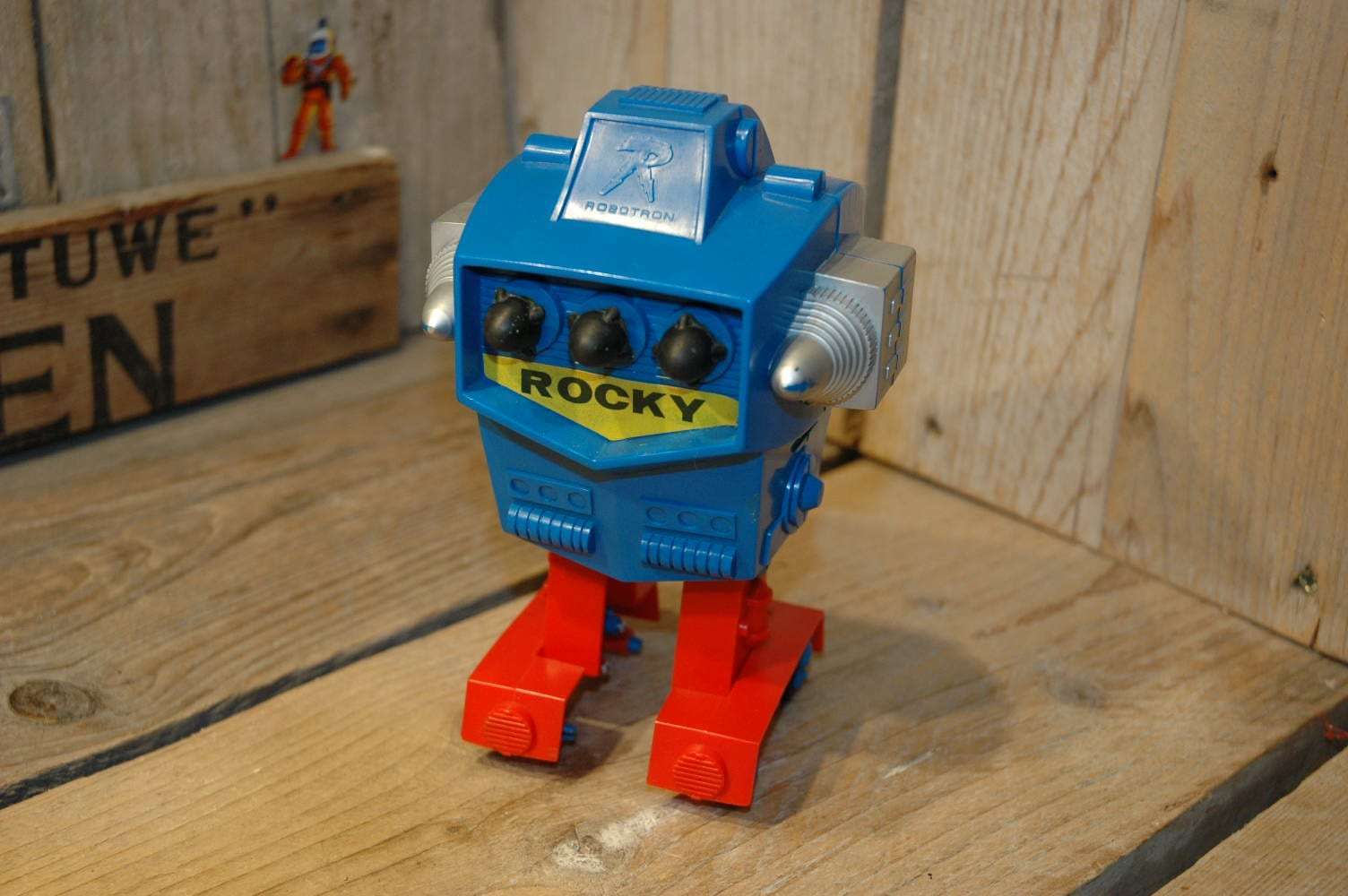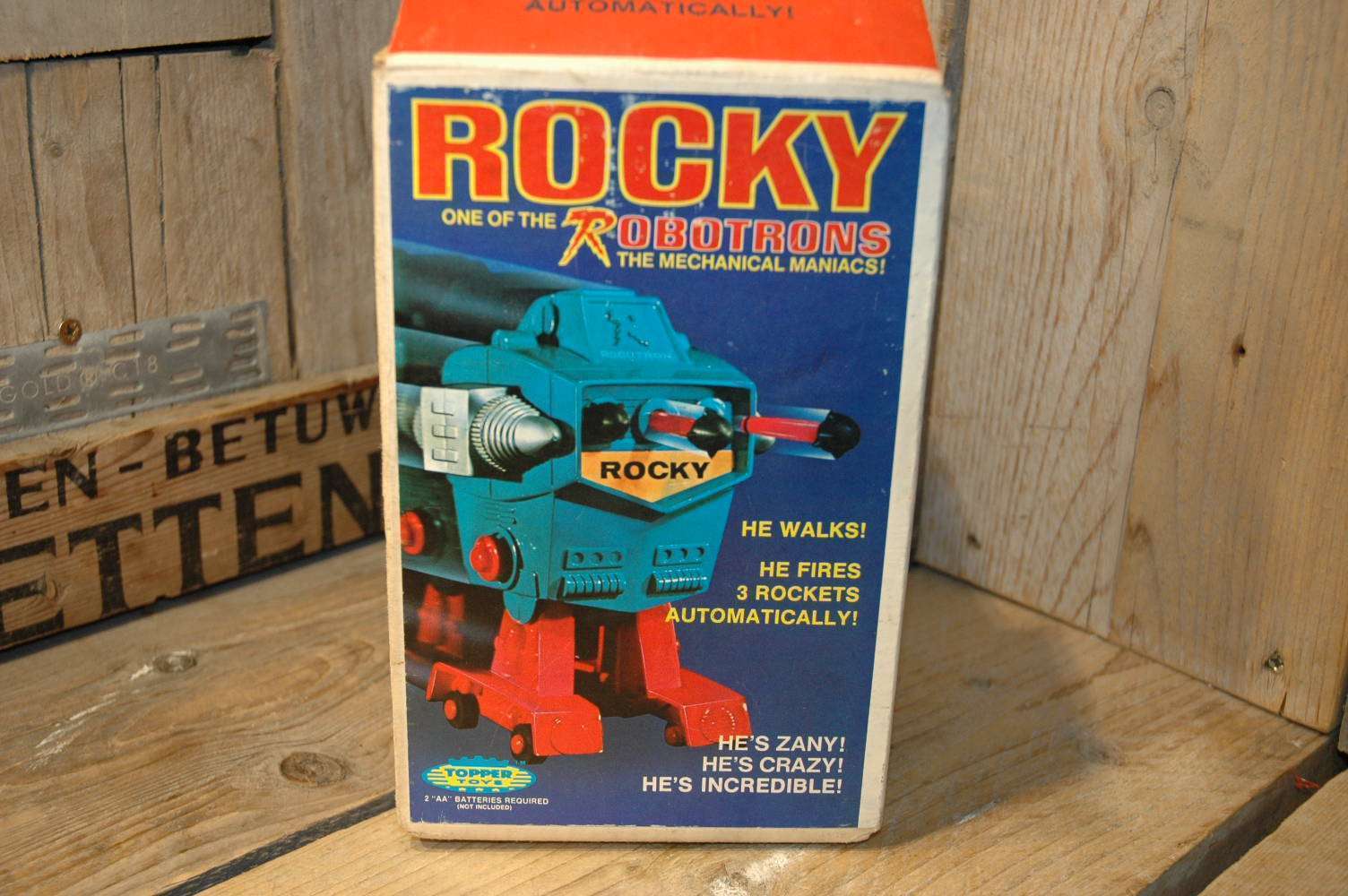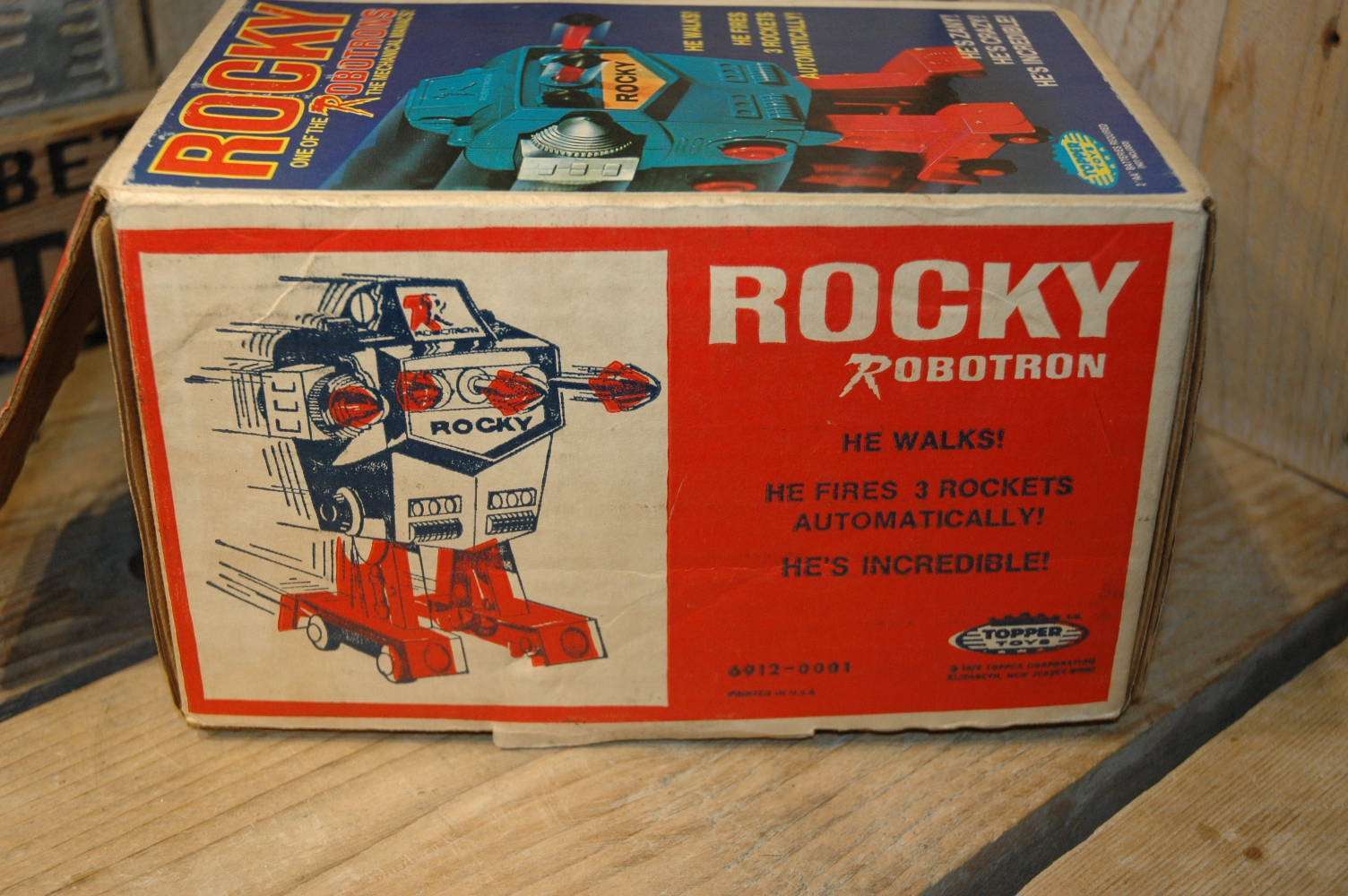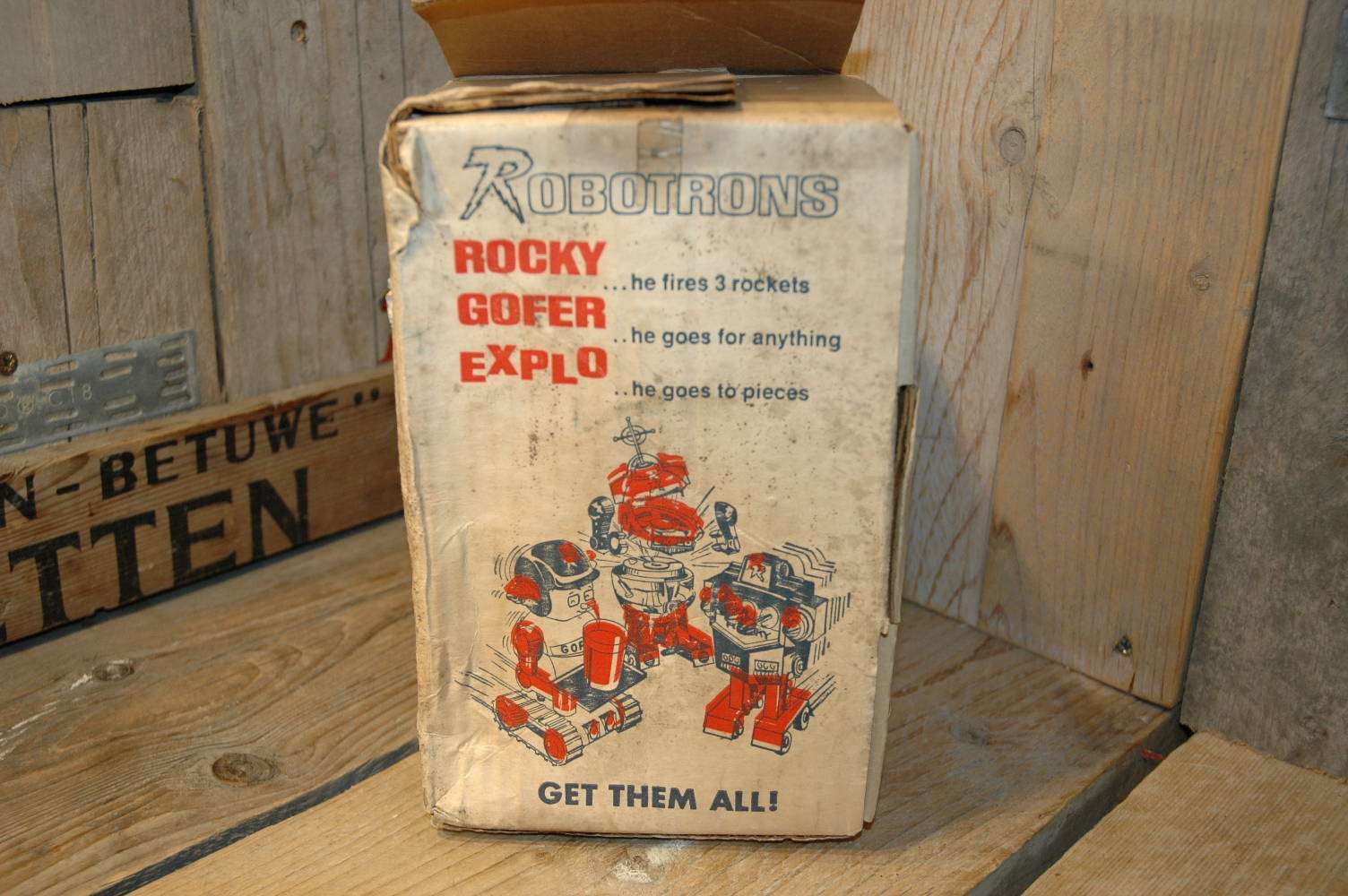 Topper Toys – Rocky
As soon as the name Rocky Shows up, It makes me think of boxing.. no idea why that is 🙂
A robot is not the first thing I think about but I guess Rocky Balboa would have a hard job beating this Rocky Robot because:
He is ZANY ( no idea what that is )
He is CRAZY
He is INCREDIBLE
Well, that is what the box tells us. Rocky is one of the Robotrons ( the mechanical maniacs 🙂  There were 3 of these ZANY ones made in this series by Topper Toys, an american distributor. The robot is made in Japan in 1970 and that is the exact date because its stamped on the battery cover 🙂
I can not really tell who made this robot in fact in Japan but my best guess would be Nikko as the Explo Robot is also one of the maniacs from this series.
Back to Rocky now.. Made in 1970 in Japan and the robot runs on 2 penlite batteries. In action the robot walks forward and an internal mechanism trigger the 3 "hidden" rockets that are fired one by one in a real sequence.  Very cool AND fragile Robot and again I wonder how these robots could survive time in this condition.
The robot is complete and all original and comes with the original box. Its the first time this robot enters my shelves by the way.  The condition is excellent and only a broken hinge from the batterycover is all to mention. The cover stays in place but the clip that secures it, is broken and gone.
The robot works fine and strong with all the actions mentioned here above. Complete with the 3 original rockets and instruction manual.
The box is rough and show some water damage but the top lid is perfect.
A rare and seldom seen robot with original box !
CFP:  Contact me For Price     at       boogo.nl@gmail.com