Project omschrijving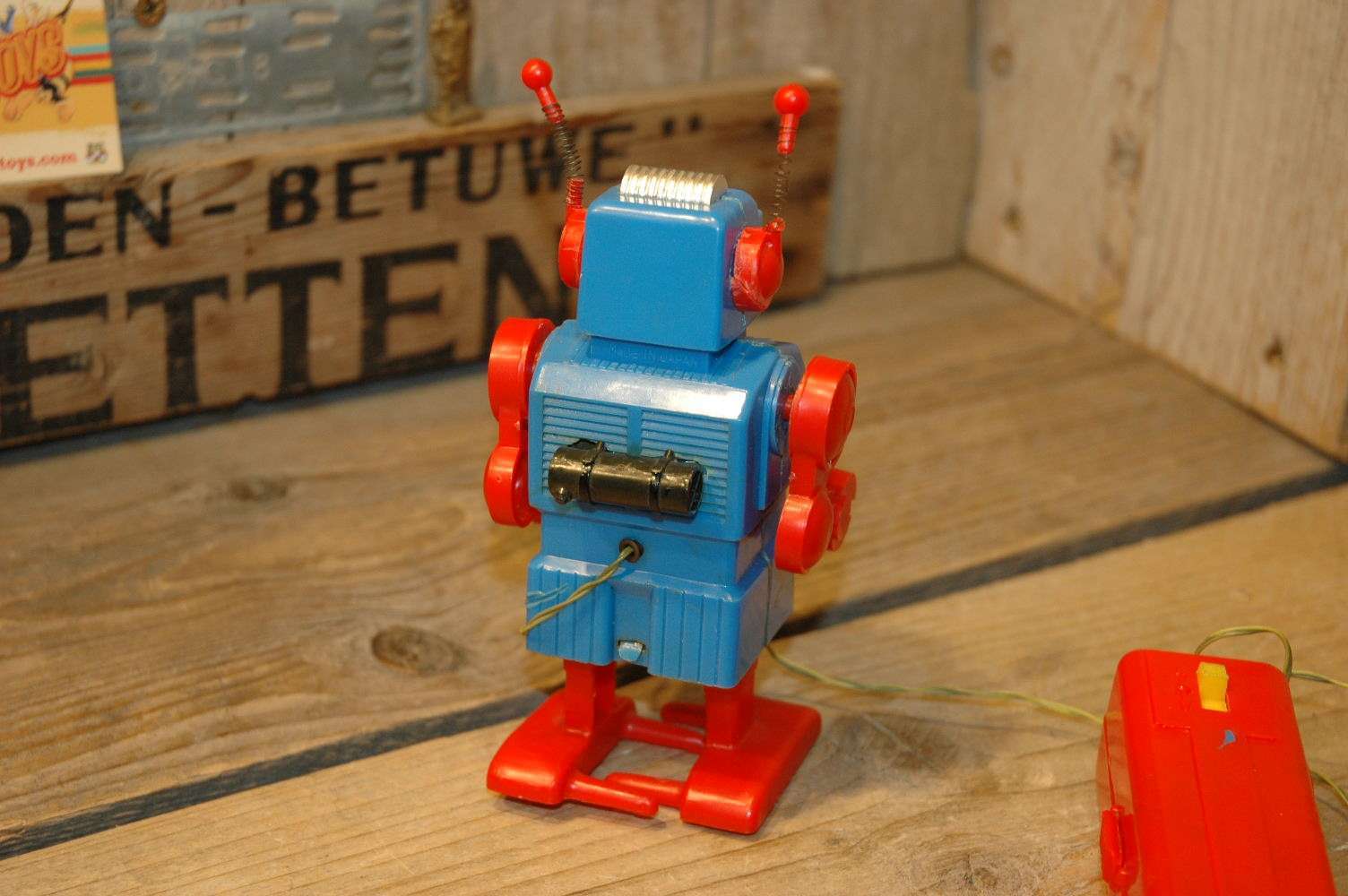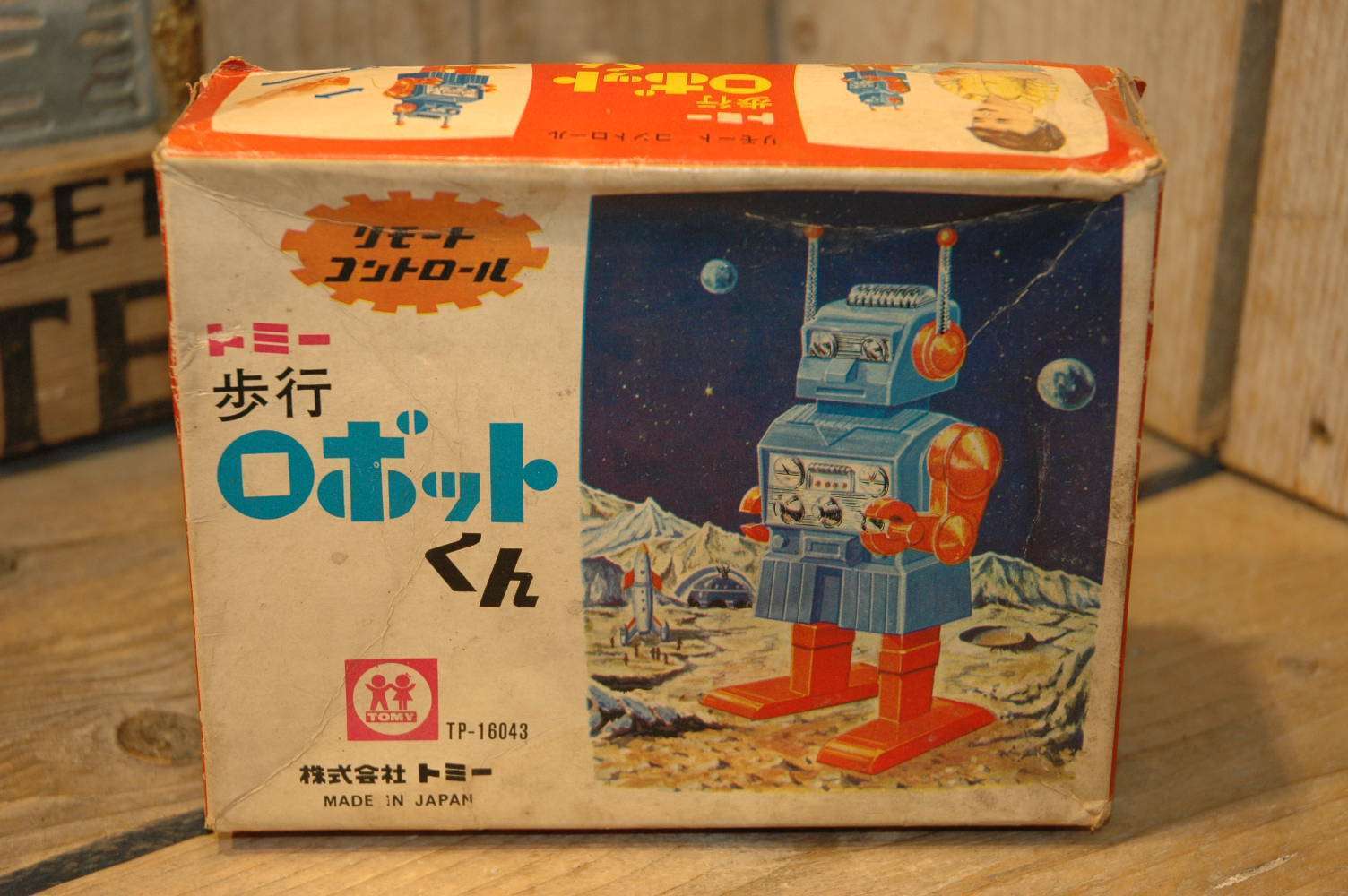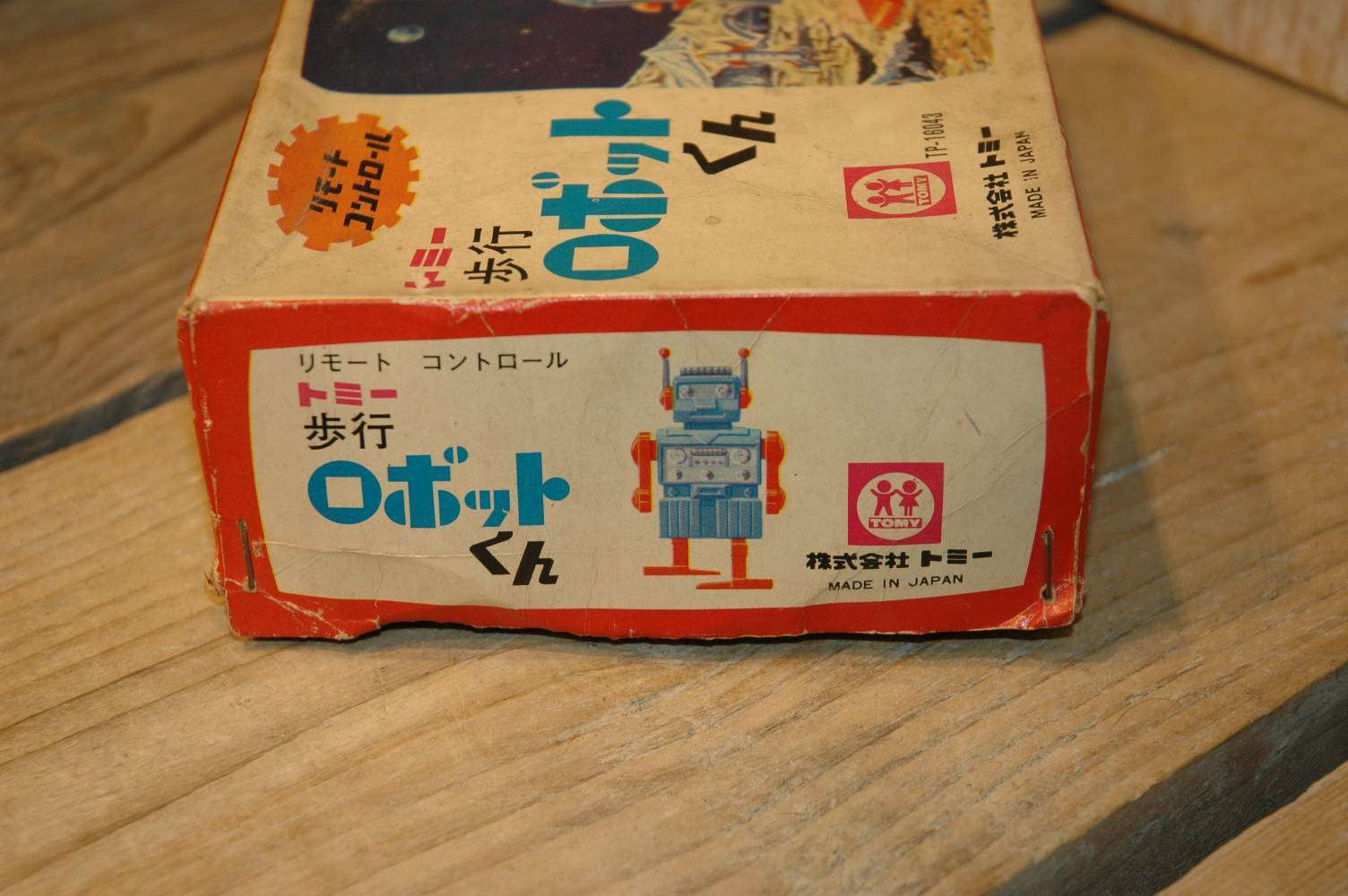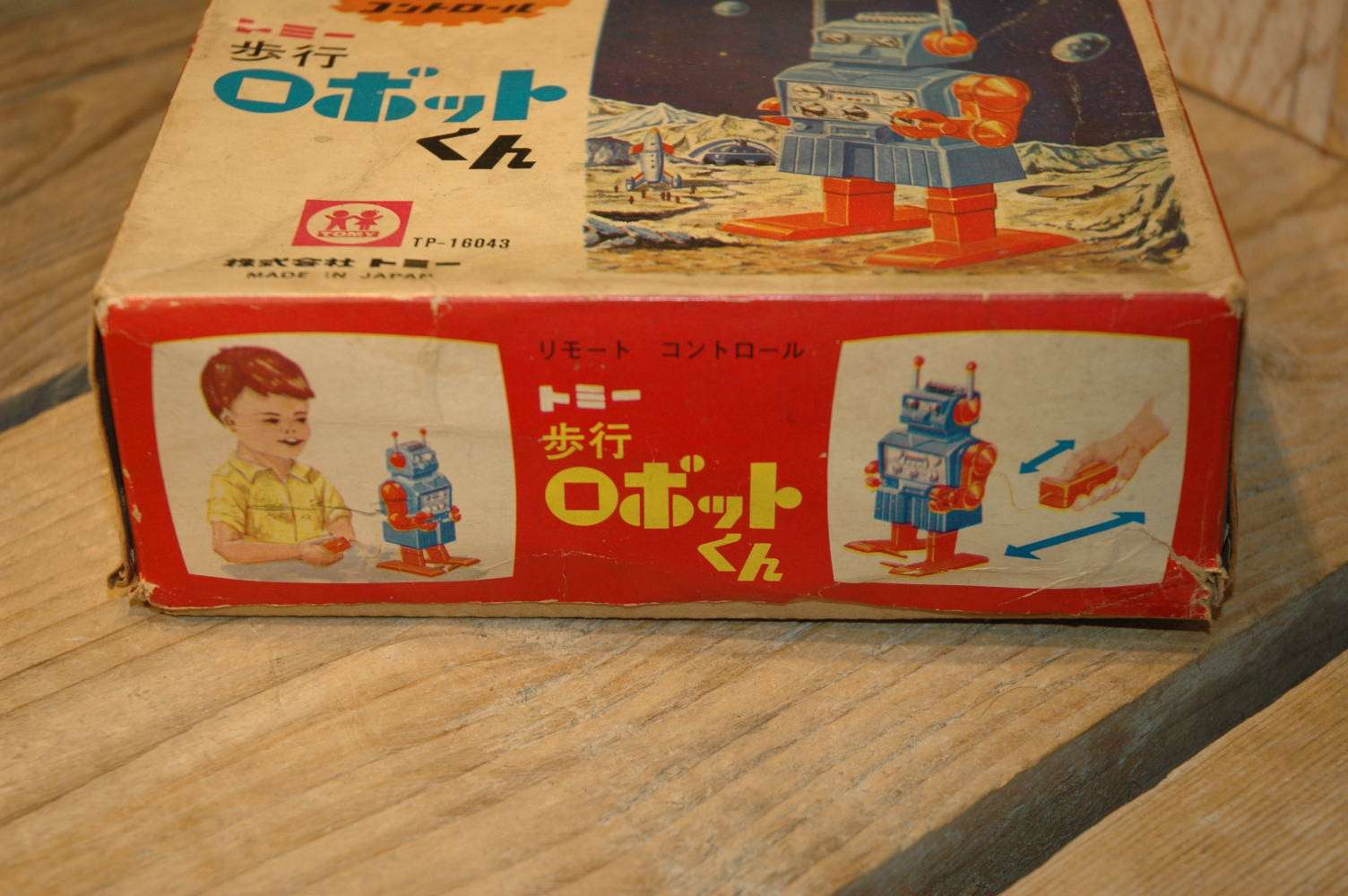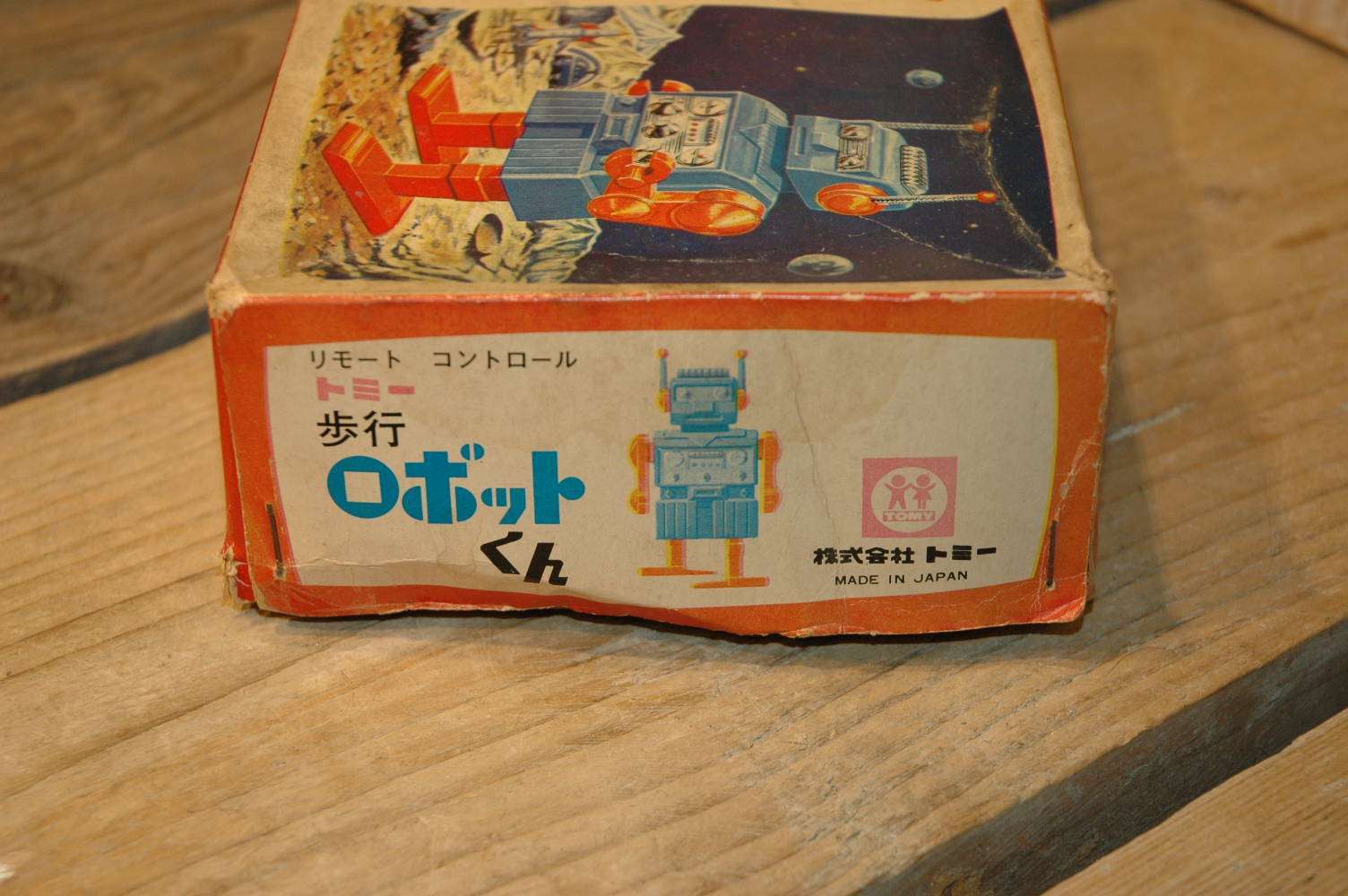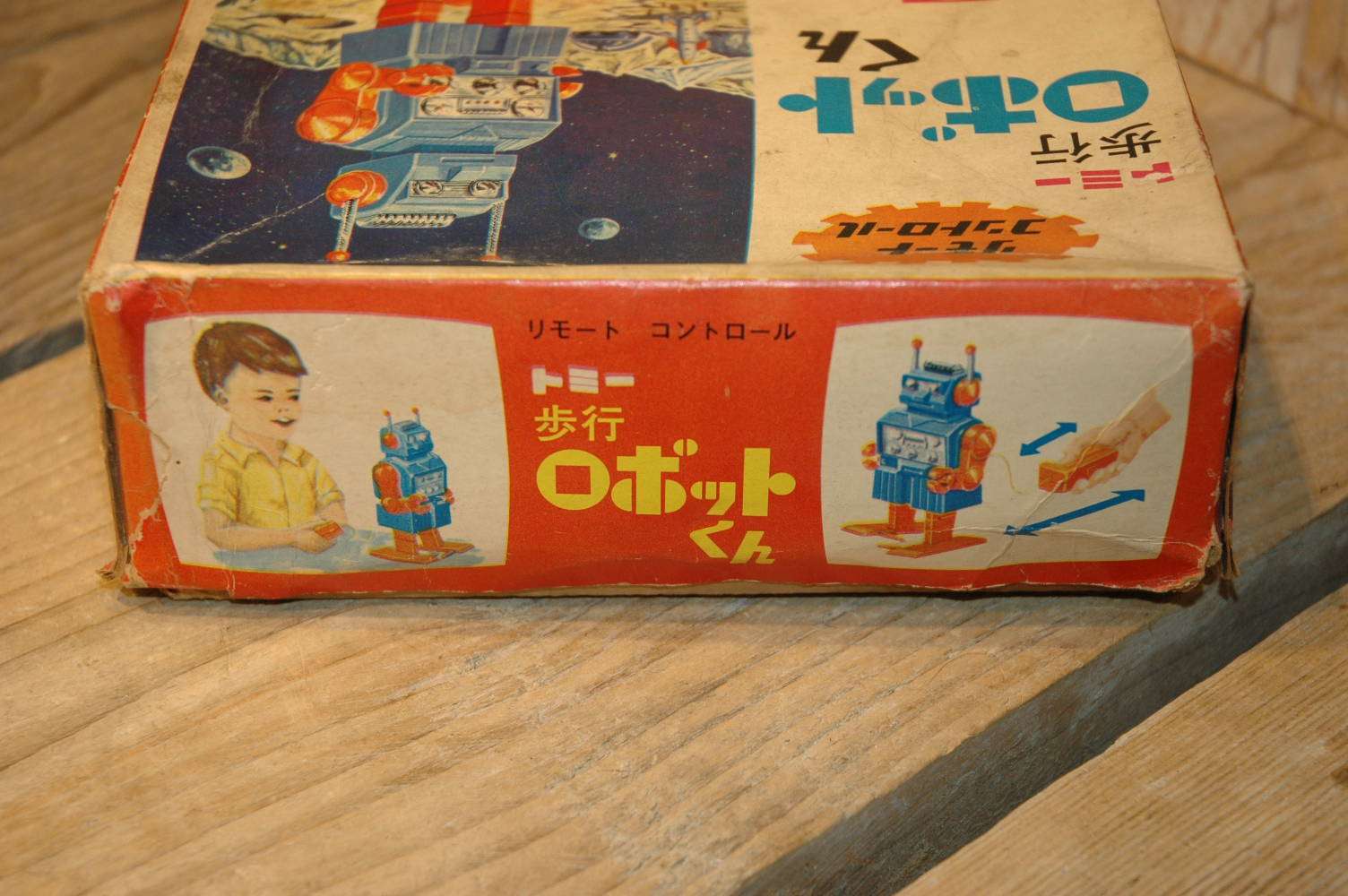 Tomy – Remote Control Walking Robot Kun.
Ok, again I found a robot that was totally new to me. I can also not remember i have ever seen this robot before in the open market or neither in an auction… I talked with my friend Xris about this robot and yes.. of course.. he has one ! 🙂 but.. I believe he is one of the few who is the owner of this remote control robot kun 🙂
I found this robot in the UK, yes JUsT before the Brexit so I guess I was lucky… It was part of a big collection with really wonderful toys… I bought some of the robots of this collection in the past already.
Robot Kun, that is at least what the box tells me, was made in Japan by Tomy. Not sure about the exact year by the way. I did some research but as the robot is so rare and scarce.. there is not much info to find about this one..
THe robot is plastic made with tin parts. powered by a remote control that only takes one D-Cell battery. This is, in my believe, also the reason that this robot is so scarce these days…One D-Cell is in fact not powerful enough to drive this robot forward… not many robots are seen with one single battery as power unit… so.. its my best guess 🙂
The robot is complete, all original and is still in working order, the remote is a bit temperamentful and the robot walks slow but… he still works and walks with moving arms.
A fantastic piece of robot history, accompanied by its original Japanese box. ! a rare and scarce treasure !, complete and all original… not one you will see soon again…
Contact me For Price             at              boogo.nl@gmail.com